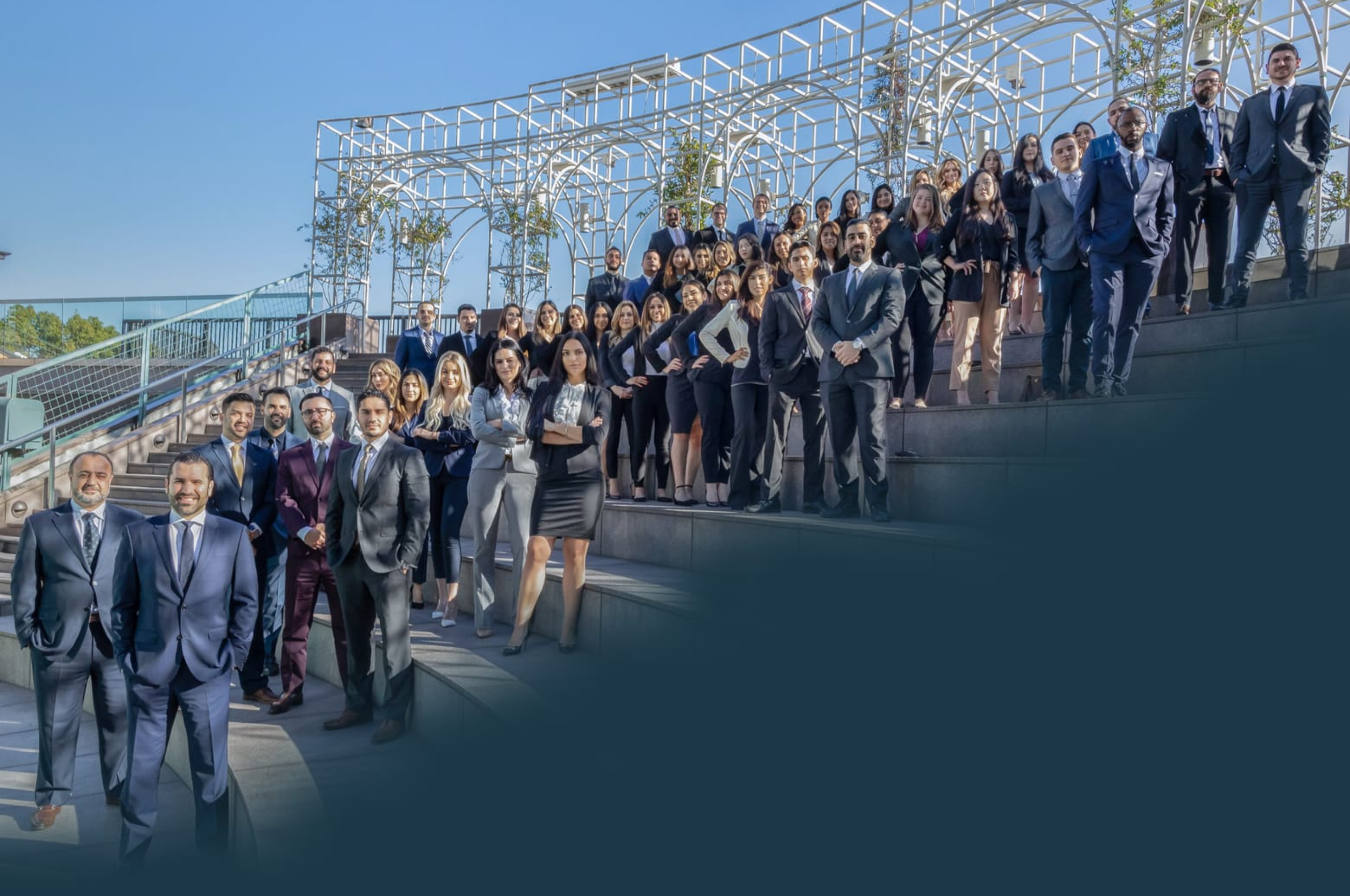 San Bernardino Burn Injury Attorney
Sustained a Burn Injury Due to a Defective Product? Contact Our Experienced Burn Injury Attorneys for Legal Assistance
San Bernardino is no stranger to fires. The city has released reports of car accidents resulting in a burst of flames. Buildings have also been set on fire with people still inside. Under these types of situations, victims may have minor, moderate, or severe burn injuries. It all depends on how much contact an individual's skin has had with the fire. Those who are surrounded and/or stuck in flames will likely suffer from a 2nd, 3rd, or 4th degree burn. These types of burns will drastically alter a victim's life. It is encouraged for burn injury victims to seek immediate medical attention to reduce the likelihood of enduring worse pain, or even death.
If you are suffering from a burn injury due to the negligence of others, West Coast Trial Lawyers will help you get the justice you deserve. Our San Bernardino burn injury attorneys have over 60 years of collective legal experience in handling personal injury cases. We have won more than 5,000 cases and recovered over $1 billion in settlements for our clients. Due to our achievements, we have been acknowledged as one of the top personal injury law firms in San Bernardino.
Contact our 24/7 legal team today by calling (909) 787-2178 or emailing [email protected] to schedule a free, no-obligation consultation at our San Bernardino personal injury law firm. 
Burns From Products
A common factor of a burn injury is a defective product. One of the most well-known issues of a burn injury stemming from a faulty device comes from Samsung's release of the Note 7. The company put out a statement admitting that the cause of the explosions were from its lithium-ion batteries. Multiple lawsuits were filed against Samsung for reports of consumers experiencing serious burn injuries from the explosive device.
Any type of product that is defective or does not have a warning label may increase the likelihood of an injury, especially a burn injury. There are two factors that can contribute to the cause of a defective product, which are manufacturing and design.
Product Manufacturing
Errors may be present during the manufacturing process. If the factory is aware of this issue, it is possible that they would try to cover it up. Examples of a manufacturing defect include:
A broken, loose, or cracked swing set.
Contaminated water bottles being sold at grocery stores.
A cell phone battery overheating due to the battery management system being constructed inaccurately.
With this type of case, your injury must have been caused by the manufacturing defect. If you are at-fault of damaging the product, then you will not be eligible to file a lawsuit against the company.
Product Design 
A defective product design is identified as a flaw being implemented into a product's design. It is possible for an entire batch of products to have this type of defectiveness. Below, we have created a list of some examples of a faulty product design.
Tables that were constructed with disproportional leg length.
Sunglasses that have a lack of sun protection.
Not showing any warning signs or proper instructions about using the product correctly.
No warning labels are posted on prescribed medication.
No warning labels are posted on cough syrup that indicates a list of bad combinations with other drugs.
An electric tea kettle that has no warning signs of its unusual positioned steam valve.
A chemical used to take off paint that is sold without providing any proper instructions on how you are supposed to use it.
Victims of a manufacturing or design error are eligible to file a lawsuit against the party at-fault. It is highly encouraged to contact an experienced burn injury attorney. Your attorney will guide you through the process of filing a personal injury claim and will negotiate with insurance companies to get you the compensation you deserve for your losses, such as medical bills, lost wages, pain and suffering, and more.
Burn Treatment 
If you are suffering from a burn injury, you should get it examined by a doctor. The doctor will run tests and procedures to determine a diagnosis of your condition. Once a diagnosis has been found, the doctor will create a treatment plan that will help you with your recovery. Common treatments a doctor may mention in a treatment plan include:
Cream or ointment. This is used to prevent any infections that may emerge from your burn injury. Polysporin and Neosporin are commonly recommended for this type of problem.
Pain and anxiety medication. You may have to take morphine to overcome any intense pain that is caused by your burn injury. This is common for those suffering a high degree burn. Anti-anxiety medication is also usually taken to help you stay calm during your recovery.
IV. To avoid organ failure or dehydration, you may be required to get an IV done.
Water therapy. Water-based treatments, such as mist therapy, are available for burn injury victims to use. This will help clean out the wound tissues.
Tetanus shot. If you are experiencing a superficial partial-thickness, or deeper, you may be required to take a tetanus booster vaccine.
Physical Therapy. If a large portion of your body is covered with a burn, especially on your joints, then your doctor may recommend seeking the help of a physical therapist. The therapist will show you some exercises to stretch your skin out. This will help your joints maintain flexibility.
Under serious circumstances, burn injury patients may need:
Plastic surgery. This will reduce any scarring that was caused by the burn. It may also be used to enhance the flexibility in your joints.
Feeding tube. If you are malnourished, you must receive nutritional support. A feeding tube will be inserted into your nose. The tube will make its way down to your stomach, which will help you get the nutrients your body needs to survive.
Skin graft. This procedure will replace your scar tissues with your own healthy skin, a donor's skin, or pig skin. This is typically done to victims who have deep burns.
Breathing assistance. If you are suffering from a burn injury on your face or neck, then you will most likely experience swelling around your throat. The doctor will place a tube down your windpipe to have oxygen enter your lungs.
Contact Us
If you got a serious burn injury from a faulty product, West Coast Trial Lawyers has experienced San Bernardino burn injury attorneys that are determined to exceed your expectations and deliver a good outcome to your settlement.
We offer a free consultation at our San Bernardino personal injury law firm. Reach out to our 24/7 legal team by calling (909) 787-2178 or emailing [email protected].


They know what they're doing, very well. Not only did I not make a single phone call from the day I hired them, but I also received calls from their case managers and paralegals who want to make sure my treatment was going well. They whole team took care of me. Thank you WCTL for taking full responsibility of my case and getting me an amazing settlement.


I can say with confidence that this team is the best in the business. . . . Dean took the time to really listen and hear me out. He assured me that he was going to move mountains because he believed in me, and he ended up doing just that. I've never met a more focused and passionate attorney in my life. If you're looking for a firm that treats its clients with the utmost respect and care, calling WCTL is a no-brainer. I wouldn't think twice about working with them again in the future.