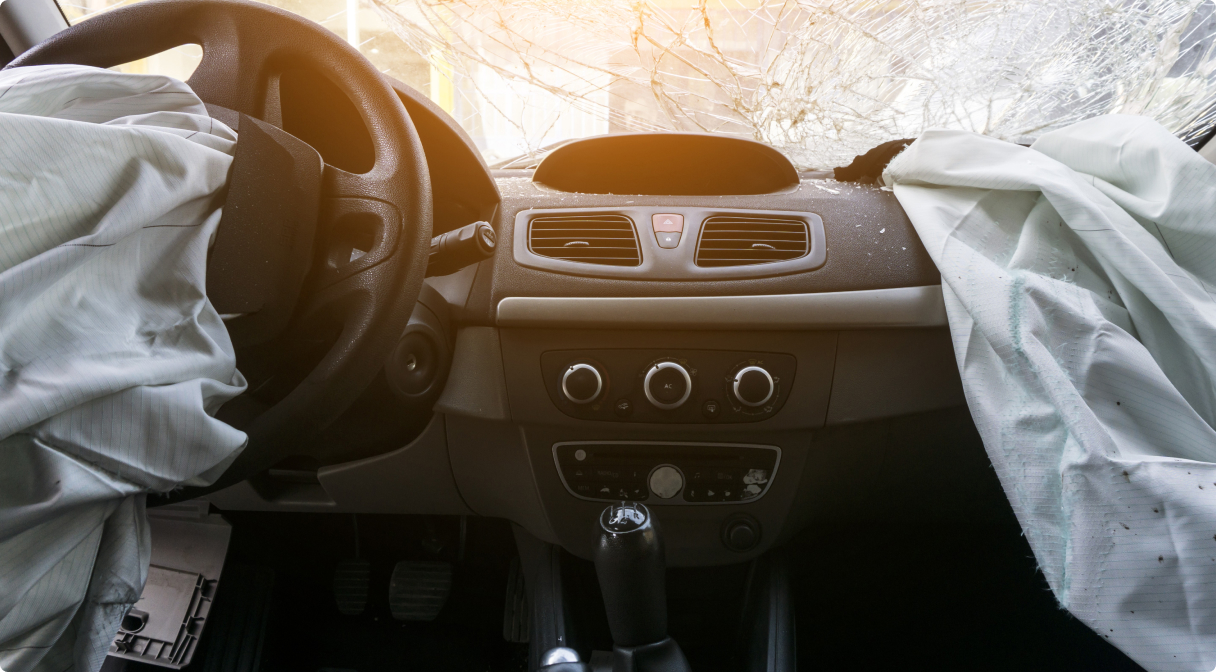 Los Angeles Car Accident Lawyer
Hire West Coast Trial Lawyers to Handle Your Car Accident Claim
Have you suffered devastating injuries in a car accident in Los Angeles? Are you feeling confused and concerned about what to do next? If so, you are not alone. When someone else is at-fault for your car accident injuries, you have the right to be made whole.
Are you ready to bring the culpable party to justice? Get fair compensation for your suffering when you contact a reputable Los Angeles car accident lawyer at West Coast Trial Lawyers by calling 213-927-3700 or filling out our online contact form to schedule a free consultation. If we are able to take on your case, we will work tirelessly to secure the funds that are rightfully yours.
Why Hire West Coast Trial Lawyers After Your Los Angeles Car Accident
When you have suffered critical injuries in a car accident in Los Angeles, you have already been through enough. You need support and guidance during some of the most difficult times in your life. Get legal advocacy you can depend on. Here are some of  the benefits of selecting West Coast Trial Lawyers to take on your case:
We have recovered more than $1.5 billion in settlements for our clients.
We have over 60 collective years of legal experience in handling personal injury cases.
You pay us nothing until we win.
Multilingual staff is available to assist.
We're available 24/7.
How a Car Accident Lawyer in Los Angeles Could Help You
Dealing with the aftermath of a traumatic accident can be just as difficult as the accident itself. You may be unsure of what steps to take, who to call for help, and how to get the at-fault party to compensate you for your suffering. You might have also been hit by an unlicensed driver, or a driver without insurance.
Your car accident attorney in Los Angeles will be responsible for handling all of the legal responsibilities associated with your case. While you are focusing on your recovery, we will be able to work on building your case up.
To start, we will need to figure out who is responsible for causing your car accident. This party is going to be responsible for compensating you for the various ways your life has been affected by your car accident injuries. Throughout the course of our investigation, we may be able to gather evidence to support your case. This might include:
Medical documentation
Copy of police report
Witness statements
Expert testimony
Photographs or video footage of the scene of the accident
Photographs or video footage of the damages
Photographs of your injuries
Once we have enough evidence to support your case, it will be time to file claims with the insurance company. The insurance company is not likely to pay out the damages that you deserve. While you might get a portion of your losses in an insurance settlement, you may need to be prepared to bring your case to court if you hope to get the most out of your car accident claim. 
Your car accident lawyer in Los Angeles will be able to handle negotiating with the insurance company on your behalf to protect you from being taken advantage of. When negotiations stall, or your injury settlement is not enough to fully cover your damages, we will be prepared to bring your case before a judge and jury. 
Los Angeles Car Accident Stats You Should Know 
Millions of Americans are injured every year in motor vehicle accidents and thousands more are killed. Those who do survive these crashes are often left to deal with various forms of injury, including permanent disabilities such as brain damage and spinal cord injuries.
Fatal car accident numbers continue to fluctuate in California. From 2014 to 2016, there was a noticeable increase in fatal collisions. However, from 2017 to 2020, there were slight increases and decreases. As of recently, California has experienced a 5 percent increase of motor vehicle deaths from 3,540 in 2019 to 3,723 in 2020. 
Liability After a Los Angeles Car Accident 
Determining liability after a car accident in Los Angeles can be a complex process, especially when multiple parties are involved. But this determination is generally based on negligence by each driver involved. This means that the driver who caused harm to another will typically be held liable for any injuries sustained, as well as the resulting damages. However, there are instances when negligence will not play a factor, such as when poor road maintenance causes an accident.
What Is Negligence?
What Is Duty of Care?
Every driver has a duty of care while behind the wheel. This means that all drivers are legally responsible for using reasonable care while operating a vehicle. They must also be mindful of pedestrians and road conditions, as well as maintain control of their vehicle. 
If you were injured by another driver, you must be able to show that negligence directly caused your injuries. The legal standard for negligence in the state of California will consider the following three elements:
The defendant owed the plaintiff a duty of care;
The defendant breached his or her duty of care through negligence; and
The defendant's negligence was the primary cause of the injuries sustained.
California's Comparative Liability Laws and the Impact on Your Car Accident Claim in Los Angeles
It is possible for more than one individual to be held liable for causing a collision. California is a comparative negligence state, which means that more than one party may be found liable for causing a car accident. Therefore, liability can be divided based on the degree of fault. Damages are also divided based on the share of fault. Finally, any available damages will be reduced depending on a driver's individual degree of fault. 
Consider the following example: 
Ana is driving a car with faulty brakes. The brakes on Ana's car can bring it to a stop, but they sometimes delay in doing so. Ana realizes there is a risk in driving this car, but she does so anyway. 
While on the freeway, Ana is driving behind Carl, who is driving a brand new van. Carl is very excited about his new car and its navigation system. Due to his excitement, Carl spends a little too much time looking at his dashboard and doesn't notice that traffic has come to a halt. Carl slams on the brakes and is fortunately able to stop in time. 
However, Ana is unable to avoid colliding with Carl because her brakes are not working properly. In this example, both drivers are partially responsible for the accident, regardless of injuries or property damage sustained. Ana was negligent by driving an unsafe vehicle, and Carl was negligent for driving while distracted.
Therefore, liability will be divided according to each individual's negligence. As mentioned, damages will also be divided according to each individual's degree of liability.  
This example also does a great job of showing that there are often multiple causes of motor vehicle accidents. While it may have initially appeared that Ana was at-fault for the collision, Carl's negligent driving also contributed to the cause of the accident. There are many different types of negligent driving that have been known to cause car accidents in Los Angeles. Such as:
Speeding
Tailgating
Road rage
Failure to stop
Failure to use a turn signal
Failure to yield
Drunk driving
Drug-impaired driving
Driving while fatigued 
Distracted driving
But faulty car parts can also cause car accidents. When this happens, you may instead have the right to pursue a claim against the number of different parties, such as:
Auto parts manufacturers 
Vehicle parts designers and distributors 
Safety inspectors
Vehicle dealerships
Auto technicians
Other third parties
Only your Los Angeles car accident attorney's in-depth investigation into the cause of your accident will uncover the truth. But be prepared. There may be multiple parties who have contributed to the cause of your accident. This means that your case will be more complex than you might have originally thought. But with the right attorney backing you up, you can focus on recovering while we work on holding the liable party accountable.
Damages You Could Recover After a Los Angeles Car Accident 
Victims of Los Angeles car accidents have the right to be made whole after they have suffered catastrophic injuries at the hands of another. This means that you have the right to recover both your compensatory and non-compensatory damages. Compensatory damages are also often referred to as economic damages. These include all of the ways that your life has been affected financially by the injuries you have sustained. Some of the more commonly sought after types of economic damages you could be awarded in your Los Angeles car accident claim include:
Hospital bills
Prescription medication costs
Costs of medical equipment
Other medical expenses now and in the future
Lost wages
Diminished earning potential
Unexpected child care expenses
Costs of increased insurance premiums
Costs of household maintenance 
Costs of repairing or replacing your damaged vehicle 
But you also have the right to recover non-compensatory damages. These are also commonly referred to as non-economic damages and consist of the ways your life has been affected that do not have anything to do with money. The trouble with non-economic damages is that they are more difficult to quantify. Every person's life is impacted differently when they are seriously injured in a car accident. But some of the more common types of non-economic damages that are awarded in Los Angeles car accident claims include:
Pain and suffering
Diminished quality of life
Loss of companionship and love
Loss of society and support
Loss of guidance 
Scarring and disfigurement 
Emotional distress
Damage to your personal and professional reputations
Additionally, you could also be awarded punitive damages in your Los Angeles car accident claim. However, punitive damages are not awarded often. They are only awarded in instances where the judge finds that the actions of the liable party were grossly negligent or reprehensible. Punitive damages are the court system's way of being able to punish culpable parties in civil cases. You can find out how much your car accident claim is worth when you contact the West Coast Trial Lawyers to discuss the specific details of your case.
What if I'm Involved in a Collision With an Uninsured Motorist in Los Angeles?
If you were involved in an automobile accident and the party at-fault does not have insurance or has insufficient coverage, you may be able to receive compensation from your own insurance carrier if you purchased uninsured/underinsured motorist coverage.
In California, all automobile insurance companies are required to offer uninsured or underinsured motorist coverage to their policyholders. In many situations, the amount of coverage for uninsured/underinsured motorists will be equal to the liability limits of your auto policy. 
Let's look at an example.  If you had a $50,000 underinsured/uninsured motorist policy limit and the other at-fault driver had only $25,000 liability limits, you would be entitled to collect the full $25,000 difference from your insurance carrier along with $25,000 from the insurance carrier for the at-fault driver. If your underinsured or uninsured policy limit was $30,000, you would first collect $25,000 from the at-fault driver's policy and then only be able to collect $5,000 from your own carrier.
It should be noted that, if you have not purchased uninsured/underinsured motorist coverage, you may still be able to recover damages. An experienced Los Angeles auto accident attorney can help explain other options for you to recover the damages.
What Can a Los Angeles Car Accident Attorney Do for You?
Trying to handle a car accident claim on your own will not only get you less money than you deserve, but it is more stressful than you may think. The insurance companies are not on your side. They are trained to pay car accident victims less than what they deserve. Their success is entirely dependent on making money by paying you less than what they collect in premiums.
Our experienced team of Los Angeles car accident attorneys will take care of everything for you. We will file a claim with the insurance companies, help with your medical treatment, take care of all the paperwork, build a strong case in your favor, and help you win the maximum amount of compensation you deserve. It is also important to understand that there are times when it is better not to file a claim. 
If necessary, we are prepared to go to trial and we will not stop fighting until we recover all the compensation you are entitled to. 
Common Types of Car Accidents in Los Angeles
There are several types of car accidents that can be caused by different circumstances. But some types of car accidents in Los Angeles happen more often than others. Below is a list of the most common types of car accidents we have seen in Los Angeles car accident insurance and civil claims. 
Accidents Caused by Speeding
The faster a car is moving, the more energy and time it takes to bring it to a complete stop. Driving at high speeds increases the likelihood that a driver will lose control of their vehicle. Traveling at excessive speeds reduces driver reaction time and the ability to adapt to unexpected changes in traffic or emergencies, which can easily lead to horrific injuries. Due to the reckless nature of speeding, injuries caused by a speeding driver may also qualify for punitive damages. 
Accidents Caused by Distracted Driving
The Centers for Disease Control and Prevention (CDC) has determined that, on average, 9 people are killed every day in the U.S. because of a distracted driver. Despite what some drivers may believe, you cannot drive safely unless you're completely focused on the task of driving. The most common and dangerous example of distracted driving is texting.
Accidents Caused by Drunk Driving 
Operating a vehicle while impaired by alcohol is reckless and a serious criminal offense. Along with speeding, driving while under the influence of alcohol is particularly destructive and very dangerous. Being convicted of a DUI charge as a result of drunk driving will often carry punitive damages. Punitive damages are awarded on top of the normal damages for medical expenses and property loss a victim would be entitled to. They are intended to punish a defendant for their reckless behavior.
Accidents Caused by Aggressive Driving
In California, aggressive behavior, sometimes known as road rage, has been added to the list of behaviors which are now included in the state's reckless behavior laws. A reckless behavior is an action which lacks an intention to cause harm, but which goes beyond simple negligence.
Accidents Caused by Inexperienced Drivers
Accidents caused by inexperienced drivers tend to be catastrophic. Consider the fact that people in the 15 to 19 age group account for only 7 percent of the United States population, yet account for 11 percent of all motor vehicle injuries in the country. On average, teen related car crashes account for $13.6 billion (8.4 percent) of the accumulated costs of all motor vehicle injuries in the United States.
Accidents Caused by Drug Impaired Drivers
Alcohol is the most common intoxicant involved in substance impaired car crashes, but marijuana is the second most commonly found drug in blood tests conducted on drug-impaired drivers. Given how common marijuana use has become in the state of California, it's important to understand its effects. Marijuana may create delays in reaction times, affect one's perception of time and space, and reduce muscle coordination.
Accidents Caused by Drowsy Driving 
Drowsy driving is a dangerous blend of driving while sleepy or fatigued. A driver who sleeps for only five to six hours doubles their risk of being involved in a serious car crash, in comparison to someone who has enjoyed seven hours of sleep or more. Crash rates increase with the less sleep a person gets. Drivers who sleep for only four to five hours have the same risk of being involved in a collision as a drunk driver.
Multi-Car Collisions
Multi-car accidents often result in multiple claims and can become contested, drawn out affairs. There's no real standardized method for assigning liability in these types of collisions. Sometimes, one driver will be deemed 100 percent responsible, but multiple drivers may also share responsibility. An experienced Los Angeles car accident attorney can help you understand liability as it applies to multi-car collisions. 
Rear-End Collisions 
A rear-end collision is a collision in which one car hits the back of another. These types of crashes, while rarely deadly, can still cause serious injuries and significant loss of property. Rear-end crashes, while seemingly minor, often result in painful neck or back injuries. Injuries as a result of a rear end collision may not manifest themselves immediately at first.
Head-On Collisions 
Head-on collisions often occur as a result of mechanical failure or a driver's negligence, such as when a driver ends up on the wrong side of the road, is under the influence of alcohol or drugs, or is distracted. The impact of a head-on collision is more severe than in other types of car accidents, and the accumulated costs of medical care associated with treating subsequent injuries will likely be extreme. Head-on collisions often involve punitive damages. 
T-Bone Collisions 
A car that is struck in a t-bone collision is completely vulnerable to being impacted with brutal force and has literally nothing to protect itself, or the driver inside, from an oncoming vehicle. The potential for horrific injuries, especially if there are high speeds involved, is very high and nearly guaranteed in a side-impact collision.
Sideswipe Collisions 
Side-swipe accidents almost always happen when two vehicles traveling in a parallel manner — whether in the same or opposite direction — make contact with the side of one another's vehicle. Side-swipe accidents are more or less universally associated with either an intentional or unintentional lane change. In the worst cases, an intentional lane change can be deliberate or reckless in nature.
Rental Car Accidents 
Accidents can happen under even the most unideal of circumstances, like while driving a rental car during a vacation. If you are the driver at-fault in an accident involving a car you were driving as a rented vehicle, know that you will only have the damages covered for which you purchased rental insurance or if you purchased a premium on your personal car insurance that covers rental cars. If you are not the driver at-fault of the accident, the other driver's insurance company will have to cover your damages.
Single-Vehicle Collisions 
While a single vehicle collision involves only one vehicle, there could be another party liable for the damages caused by the crash. This is especially true since California is a Fault state, meaning that some party must be held liable for damages caused by the accident. The party at-fault could be the driver themself, another driver, or even the city. 
Rollover Accidents 
Rollover accidents are extremely dangerous for all parties involved in the crash, but especially so for passengers within the vehicle that rolls over. A person not correctly seat-belted can find themself tossed around in the vehicle and even a person who is properly seat-belted can find themself trapped once the vehicle is rolled over.
Weather Conditions and Car Accidents 
Weather conditions can affect obscure drivers' vision and impact a vehicle's traction on the road. This is especially true on the rare occasions when it rains in Southern California, when drivers used to the sunny days suddenly have to accommodate the rain. 
Most Common Types of Serious Auto Accidents
There is danger in all car accidents, however some serious car crashes occur more regularly than others. These most common serious crashes include rear-end collisions, head-on collisions, side-impact collisions, rollover accidents, single-vehicle collisions, and multi-vehicle collisions. 
Contact a Los Angeles Car Accident Lawyer at West Coast Trial Lawyers for Help
If you have sustained injuries as a result of another driver's carelessness, you have the right to hold that driver responsible. An experienced Los Angeles car accident lawyer at West Coast Trial Lawyers can help you recover maximum compensation for the losses you have suffered.
When you are ready to make the liable party pay for their negligent actions, contact our office to schedule your free, no-obligation case review. You can reach us by phone at 213-927-3700 or fill out our convenient contact form to get started on your claim as soon as today. 


They know what they're doing, very well. Not only did I not make a single phone call from the day I hired them, but I also received calls from their case managers and paralegals who want to make sure my treatment was going well. They whole team took care of me. Thank you WCTL for taking full responsibility of my case and getting me an amazing settlement.


I can say with confidence that this team is the best in the business. . . . Dean took the time to really listen and hear me out. He assured me that he was going to move mountains because he believed in me, and he ended up doing just that. I've never met a more focused and passionate attorney in my life. If you're looking for a firm that treats its clients with the utmost respect and care, calling WCTL is a no-brainer. I wouldn't think twice about working with them again in the future.