Los Angeles Personal Injury Lawyer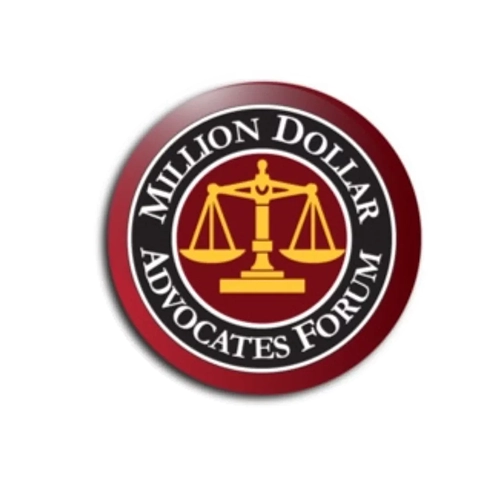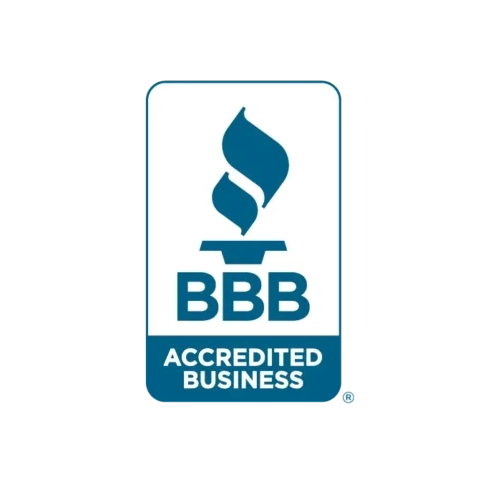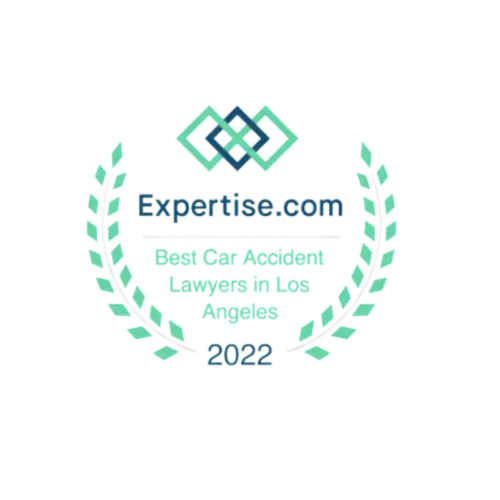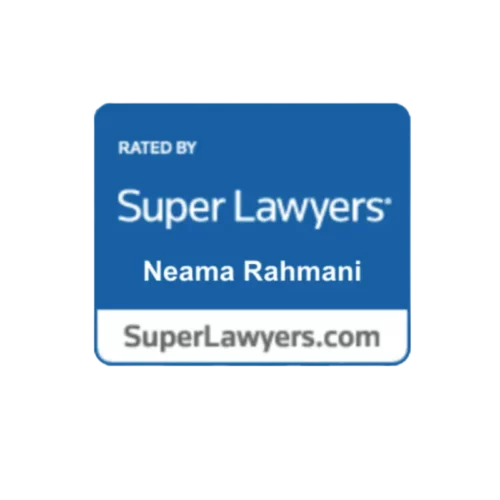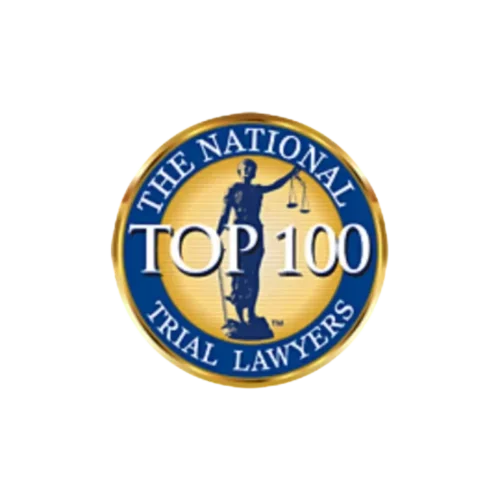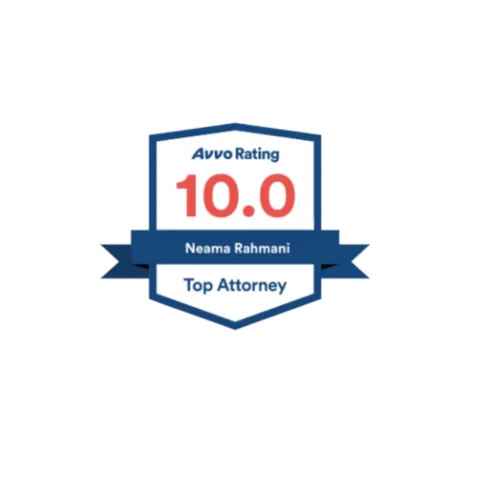 Contact a Personal Injury Lawyer in Los Angeles for a Free Consultation
If you've suffered a catastrophic injury due to someone else's negligence in Los Angeles, contact a
personal injury lawyer
at West Coast Trial Lawyers. You may have serious concerns about your future and how to make the liable party pay. During these difficult times, you need a trusted legal advocate to guide you through the personal injury claims process and recover maximum compensation for your suffering. Contact us by calling
213-927-3700
or filling out our
contact form
to schedule a free consultation with our reputable Los Angeles personal injury lawyers at
West Coast Trial Lawyers
.
West Coast Trial Lawyers is the #1 Rated Personal Injury Law Firm in Los Angeles
At West Coast Trial Lawyers, we are a
top-rated personal personal injury law firm
in Los Angeles committed to our clients. We understand the difficulties you face as personal injury victims and work tirelessly to ensure you receive the compensation you deserve. Our approach is personal, treating each client like family and making them feel heard and cared for, setting us apart from other law firms.
We have a reputation for
securing significant settlements
for our clients. Our track record demonstrates our dedication to achieving justice and holding responsible parties accountable. Our experience and expertise enable us to deliver favorable outcomes consistently. We also serve the Los Angeles community through participation in charitable events and giving back to those in need. By choosing West Coast Trial Lawyers, you receive top-notch legal representation from a firm that genuinely cares about clients and the community.
Costs of Hiring a Personal Injury Attorney in Los Angeles
The majority of car accident attorneys in Los Angeles
work on a contingency fee
. Many people who have suffered devastating injuries in an accident or incident are under the impression that they will not be able to seek compensation in their case. This is because they believe that the costs of hiring an attorney to represent them are far more than they can afford to cover. When you are already struggling to cope financially, this is a real and relevant concern. The good news is, any reputable
personal injury attorney in Los Angeles
should work for you on contingency. This means that your lawyer will cover any of the costs of building your case upfront on your behalf. You do not need to worry about being billed a penny for your attorney services unless or until we win your case at trial or through negotiations with the insurance company. If we do not produce a recovery in your case, you do not need to worry about paying your Los Angeles personal injury attorney anything. This means that there is no risk to you and your family in attempting to get justice for the trauma you have been through.
Common Types of Personal Injury Claims in Los Angeles
There are many types of personal injury claims to sue for in Los Angeles. Victims will sometimes not pursue legal action. This is, in part, because of the fact that they are unsure whether they have grounds to pursue a case. There are two primary instances in which you have the right to pursue compensation through a personal injury case. These include:
When someone else is or could be at fault for your injuries
When your injuries have adversely affected your life
There are endless ways in which you could suffer an injury at the hands or decisions of another. Some of the more common types of personal injury claims our attorneys see in
Los Angeles insurance claims and civil courts
include:
If you suffered devastating injuries in an accident that was not listed above, you may still have the
right to financial compensation
. You can contact our office today to find out whether we have the ability to take on your Los Angeles personal injury claim.
How Can a Los Angeles Personal Injury Lawyer Help You?
The last thing you may be thinking about in your Los Angeles emergency room bed following a critical accident is contacting an attorney. But if you want to protect your future and set yourself up to get the most out of your claim so that you can rebuild your life after suffering devastating Injuries, you need to get a Los Angeles personal injury attorney working on your case as soon as possible. Some of the most
important legal responsibilities
your attorney will have and handling your personal injury case include:
Reviewing the circumstances of your case
Investigating the cause of your accident and injuries
Gathering the evidence needed to build a case against the liable party
Reviewing your damages to determine what your case is worth
Filing claims with the insurance company
Negotiating with profit-driven insurance companies
Preparing your case for trial
Representing your interests before the judge and jury in court
Los Angeles Personal Injuries to Sue For
There are many different types of injuries that you may have the right to pursue compensation for. But it is important to remember that it is not necessarily the type of injury you have sustained that will determine whether you can be awarded compensation in your case. Instead, your lawyer will be looking at the multiple ways your life has been affected by your injuries in order to figure out whether you have grounds to pursue your case. However, there are many types of injuries that are seen more often in
Los Angeles personal injury claims
than others. These include:
Spinal cord injuries
Loss of limbs
Concussion
Internal injuries
Traumatic brain injuries
Post-traumatic stress disorder (PTSD)
Paralysis
Head and back injuries
Organ failure
Death
These are only a few of the more common types of injuries our clients have endured in Los Angeles civil courts. If you have suffered an injury that was not listed above, be sure to contact our office to explore your legal options for financial recovery.
Los Angeles Personal Injury Laws That Could Affect Your Case
There are many laws surrounding personal injury claims that you will need to be aware of as you attempt to pursue compensation. You need to have a clear understanding of these laws and the way that they may impact your ability to win your case. Your personal injury attorneys will tell you more about how California's pure comparative negligence laws and the statute of limitations could influence the outcome of your Los Angeles personal injury claim.
Los Angeles Personal Injury Lawsuit Statute of Limitations
Are you getting ready to take legal action against the person or party responsible for your injuries? If so, it is critical that you act quickly. Although you may not feel pressured to take action on your case, there is an important deadline known as the statute of limitations that could have a significant impact on your ability to pursue your case. Under California law, all personal injury claims must be filed within two years. The exact date in which the statute of limitations would expire for your case can often be confusing. If your personal injury lawsuit is not filed before the statute of limitation expires, then you will no longer have the opportunity to seek restitution in civil court. You can avoid hassles like these by having an experienced Los Angeles personal injury attorney take on the legalities of your case.
What Is Your Los Angeles Personal Injury Claim Worth?
One of the main reasons why personal injury victims in Los Angeles are hesitant to seek the compensation they would otherwise deserve is because the effort that it takes to pursue cases like these often seems too much to bear.
But many injury survivors are unaware of just how much their losses are actually worth. They may have been lowballed by the insurance company, and do not know that they can be compensated for more than financially-driven damages. Your Los Angeles personal injury attorney will need to take an inventory of the various ways your life has been affected by the accident or incident that you were involved in, and your injuries themselves. Here is more about the types of damages you could recover in your Los Angeles personal injury claim.
Economic Damages and Non-Economic Damages
In order to ensure that you are awarded full and fair compensation for your damages, your attorney will likely classify your losses into two primary categories. These include economic and non-economic damages. Economic damages consist of all of your financially-based losses. Some of the more common types of economic damages you could be awarded in your Los Angeles personal injury lawsuit include:
Loss of income
Loss of future potential earnings, including lost retirement contributions, bonuses, and salary increases
Hospital bills
Costs of prescription medications
Costs of physical therapy
Costs of mental health counseling
Medical equipment fees
Other medical bills
Property Damages
Unexpected child care expenses
Costs of household upkeep and maintenance
Non-economic damages are more challenging to quantify because they do not have a fixed monetary value. Every person's life is impacted by their accident and injuries in different ways. What one person enters another may not, and at different levels of severity. With that being said, non-economic damages encompass all of the ways your life has been impacted by your accident and injuries. Some of the different non-economic damages that you could recover in your personal injury claim include:
Loss of society and advice
Loss of support and guidance
Loss of love and companionship
Physical pain and suffering
Inconvenience
Disfigurement and Scarring
Damage to your personal and professional reputations
Emotional distress
Diminished quality of life
These are only a few of the different losses that you may be able to recover as part of your Los Angeles personal injury case. In order to find out how much your case could be worse, be sure to reach out to your attorney to discuss your damages in further detail.
Punitive Damages
When someone else's negligence or misconduct has caused you to endure devastating injuries, they can be ordered to repay you for your compensatory damages. But punitive damages are something else entirely. Punitive damages are not meant to compensate the injury victim, although such an award will increase the amount of the victims injury settlement. Instead, punitive damages are a way for the Los Angeles civil court system to further punish the liable party for actions that may be deemed egregious, reprehensible, or abhorrent. In issuing an award of punitive damages, the courts can send a message that actions similar to that of the defendant in your case will not be tolerated. With that being said, it is important to note that punitive damages are not commonly awarded. You can speak with your attorney to find out more about whether you might be awarded punitive damages based on the details of your case.
Los Angeles Catastrophic Injury Lawyer
While many accidents can result in mild to moderate injuries, our attorneys often handle cases involving catastrophic injuries. These types of cases are very delicate because our clients' lives and livelihoods are on the line, and we also understand that their lives--and the lives of their loved ones--may never be the same. Our
catastrophic injury attorneys
are available to you 24/7 for a free consultation.
What is Considered a Catastrophic Injury?
A catastrophic injury is any injury that severely disables a person or causes traumatic damage to their body or health. These types of injuries can be life-changing, and victims rarely return to their previous quality of life. Three main types of catastrophic injury include:
External injuries - lacerations, burns, amputations
Internal injuries - brain and nerve injuries, broken bones, internal bleeding
Head, neck, and spinal cord injuries that can result in paralysis
What Are Common Causes of Catastrophic Injuries?
Some of the most common causes of catastrophic injuries include:
Motor vehicle accidents (cars, trucks, motorcycles)
Slip and fall (head and neck injuries, broken bones)
Pedestrian accidents
Boating accidents
Medical malpractice
While this list of catastrophic injury causes is few, dozens of other activities can cause severe and/or permanent damage to someone that could change their life. At
West Coast Trial Lawyers
, we are compassionate and understanding regarding victims suffering catastrophic injuries. We understand the physical and emotional stress they're enduring, and we always strive to provide the care they need.
T-Bone Accidents: Who's at fault in Los Angeles collisions?
T-bone accidents
happen when the front of one car hits the side of another car. These accidents can be dangerous because the side of a car doesn't protect you as much as the front or back. Knowing who is at fault in a
t-bone accident
is important for insurance reasons and possible legal action. In this article, we'll discuss what causes t-bone accidents and how to figure out who's at fault. These accidents often happen at intersections when one driver doesn't give the right of way to another driver. This happens when a driver runs a red light or stop sign, or turns left without letting oncoming traffic pass. Sometimes, bad weather, broken traffic lights, or unclear road signs can also cause t-bone accidents.
To figure out who's at fault in a t-bone accident, your
experienced personal injury attorney
will need to see who was careless or reckless. Usually, the driver who didn't follow traffic rules, like running a red light, is at fault. But sometimes both drivers are partly at fault, like if one driver was speeding or not paying attention. Evidence should include what witnesses saw, traffic camera videos, or damage to the cars. Sometimes, an expert might need to study the accident scene to understand what happened. In rare cases, someone else might be at fault, like a city that didn't design a safe intersection or put up clear signs. To avoid t-bone accidents, always follow traffic rules and be extra careful at intersections. Watch out for other drivers who might not be paying attention or who try to beat a red light. When turning left, let oncoming cars pass first and make sure there's enough space to turn safely. Also, keep a safe distance from the car in front of you, so you have time to react if it suddenly stops. If you're in a t-bone accident, stay calm and make sure everyone is safe. Call for help if someone is hurt. Call the police to report the accident and get an official report. Collect information from other drivers and witnesses, and take pictures of the accident scene if you can. Talk to a lawyer who knows about personal injury cases to help you understand your rights and handle the legal stuff. Being a careful driver and knowing what causes these accidents can help prevent them. If you're in a t-bone accident, get legal help to protect your rights and get the best possible outcome.
Wrongful death outcomes in personal injury cases
Losing a loved one is an incredibly painful experience, and when it happens because of someone else's carelessness or harmful actions, it can be even more difficult to bear. Our injury attorneys know that wrongful death cases can be extremely difficult, and they can help you navigate this trying time. We can file a wrongful death lawsuit on your behalf, which can help provide financial relief and a sense of closure.
When you pursue a
wrongful death lawsuit
, you're asking for compensation from the person or company responsible for your loved one's death. This compensation can help cover medical bills, funeral costs, and the loss of income and support your loved one provided. It can also offer some relief for the emotional pain and suffering your family is going through. Remember, each case is unique, and the amount of compensation will depend on your specific situation. It's crucial to have a lawyer who specializes in wrongful death cases by your side, guiding you and your family through this complex legal process. They can provide the support and expertise needed to navigate this challenging time and help you seek justice for your loved one.
Get Help From a Personal Injury Lawyer in Los Angeles Today
Call West Coast Trial Lawyers and get an experienced Los Angeles personal injury lawyer to fight for you and get you justice and compensation. Focus on recuperating and rebuilding your life while we handle the legal details of your case. Our firm proudly offers
no-cost, risk-free claim reviews
to personal injury victims across Los Angeles and surrounding cities. Claim yours when you give our office a call at
213-927-3700
or complete our quick contact form, and we will reach out to you to find out more about your Los Angeles personal injury case.


They know what they're doing, very well. Not only did I not make a single phone call from the day I hired them, but I also received calls from their case managers and paralegals who want to make sure my treatment was going well. They whole team took care of me. Thank you WCTL for taking full responsibility of my case and getting me an amazing settlement.


I can say with confidence that this team is the best in the business. . . . Dean took the time to really listen and hear me out. He assured me that he was going to move mountains because he believed in me, and he ended up doing just that. I've never met a more focused and passionate attorney in my life. If you're looking for a firm that treats its clients with the utmost respect and care, calling WCTL is a no-brainer. I wouldn't think twice about working with them again in the future.