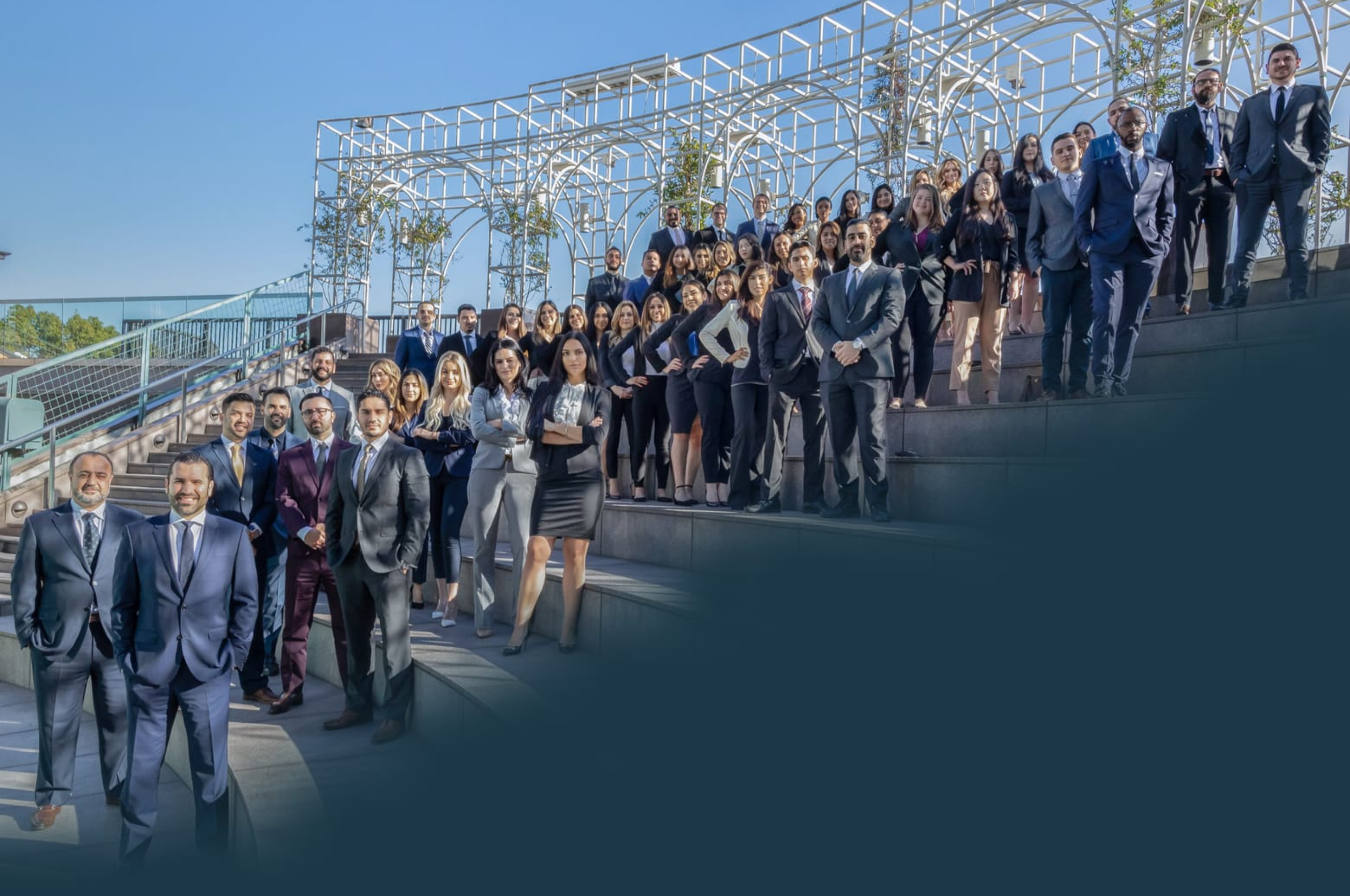 Fresno Wrongful Death Attorney
 Who Is Eligible to Sue for a Wrongful Death? What Proof Should Be Included in the Claim to Determine Liability?
Many factors can lead to the wrongful death of a loved one. A wrongful death is generally caused by a negligent individual who was given the obligation of providing a duty of care to others, but went against it to fulfill their own selfish desires. For example, a driver is expected to stop at a red light. However, the driver chooses to breach their duty of care by driving under the red light, which ultimately leads to the victim's death. Due to the tragic nature of a wrongful death, there have been
laws
established to ensure that surviving family members are given the opportunity to seek justice and compensation for the loss of their loved one.
Victims of a wrongful death are expected to provide convincing evidence to increase their chances of acquiring fair compensation. It is encouraged for those interested in filing a wrongful death claim to hire an experienced personal injury attorney. A personal injury attorney will assess your case and offer legal guidance to ensure you obtain economic and non-economic damages that were caused by the defendant's negligence.
If you have lost a loved one due to wrongful death, we extend our deepest condolences to you. At West Coast Trial Lawyers, our
Fresno wrongful death attorneys
are available 24/7 to offer legal assistance to victims of wrongful death. We have over 60 years of collective legal experience in handling personal injury cases. With our track record of winning more than 5,000 personal injury cases, we are confident that we will deliver a good outcome to your settlement.
Please don't hesitate to contact our 24/7 legal team by calling
(559) 272-9881
or emailing
[email protected]
to schedule a free consultation at our
Fresno personal injury law firm.
Who Can Sue for Wrongful Death?
There is a limited category of persons that may be entitled to file a wrongful death claim in court. The individuals that can file a lawsuit are often determined by those that can inherit the decedent's belongings after their death. They would ordinarily only be able to sue in order of priority, as listed below:
The surviving spouse:

The decedent's spouse is typically the first person who has the capacity to sue.

Children or issue of the decedent:

If there is no spouse or if the spouse is unwilling or unable, then the children of the decedent will be entitled to sue for a wrongful death. 

Dependent minors:

In situations where the decedent is married and both they and their spouse have died, the minor children who have lived in the decedent's home for at least 6 months will be given the right to sue. 

The putative spouse:

A putative spouse is one that is not legally married to the decedent. Under the law, this may be the surviving spouse of a void or voidable marriage that is found to have believed in good faith that the marriage was valid. Such a spouse may also sue.

Children of the putative spouse:

If it is shown that the children of the putative spouse are financially dependent on the decedent, they may also sue.

Stepchildren of the decedent:

Where it is demonstrated that the stepchildren were financially dependent on the decedent, they may sue, as well.

Parents of the decedent:

If the parents of the decedent can demonstrate economic reliance or dependence on the decedent, they will also be entitled to sue. For instance, if they can show that the decedent was an important source of household support for them before their death.

If there is no surviving spouse or issue:

In this situation, anyone who would be entitled to the property of the decedent by intestate succession can sue. This may expand the amount of potentially eligible persons to include siblings, aunts, uncles, nephews, nieces, or any other person that may stand a chance of inheriting the decedent.
3 Elements to Prove a Wrongful Death Case
There are three important elements that must be proven in a wrongful death case. This includes the following:
The death must have occurred.

The victim's death must be proven with a death certificate that has been issued by the relevant county coroner. If the death is proven, the plaintiff is expected to show that the defendant intentionally, recklessly, or negligently committed the act. 
The death must have been caused by the wrongful act of the defendant.

This requires proof of the defendant owing the deceased victim a duty of care, the defendant breaching their duty of care, and the causation arising from that breach. 
The survivor must have suffered a loss.

You must show proof that you suffered a loss due to the death of the decedent. For example, if the decedent was your significant other and provided financial support for the household, you will have a clear case of loss. You could also prove loss of love and affection that you would have continued to enjoy from the decedent. Lastly, you could prove any expenses you may have been charged with as a result of your loved one's passing, such as funeral or burial costs.
This does not necessarily mean that once the elements are shown, it is automatically successful. Nobody can tell with certainty if your case will end up successful as there are many factors involved. However, if you do not have any of these three elements incorporated into your claim, you may have less of a chance of acquiring fair compensation.
Examples of Wrongful Death
A few common examples of wrongful acts or deaths include:
Car accidents, especially those that involve drivers who are under the influence of drugs or alcohol

Murder or manslaughter

Elder abuse and neglect occurring in nursing homes

Child abuse and neglect

Slip and falls

Drowning in a pool 

Police negligence

Assault and battery

Medical malpractice, such as providing a patient with the wrong medication or medication dosage
West Coast Trial Lawyers Is Here to Help
If you have lost a loved one due to negligence, you may be entitled to acquire compensation for your losses. At West Coast Trial Lawyers, our experienced Fresno wrongful death attorneys are available 24/7 to offer legal assistance.
Contact us today by calling
(559) 272-9881
or emailing
[email protected]
to schedule a free consultation at our Fresno personal injury law firm.


They know what they're doing, very well. Not only did I not make a single phone call from the day I hired them, but I also received calls from their case managers and paralegals who want to make sure my treatment was going well. They whole team took care of me. Thank you WCTL for taking full responsibility of my case and getting me an amazing settlement.


I can say with confidence that this team is the best in the business. . . . Dean took the time to really listen and hear me out. He assured me that he was going to move mountains because he believed in me, and he ended up doing just that. I've never met a more focused and passionate attorney in my life. If you're looking for a firm that treats its clients with the utmost respect and care, calling WCTL is a no-brainer. I wouldn't think twice about working with them again in the future.