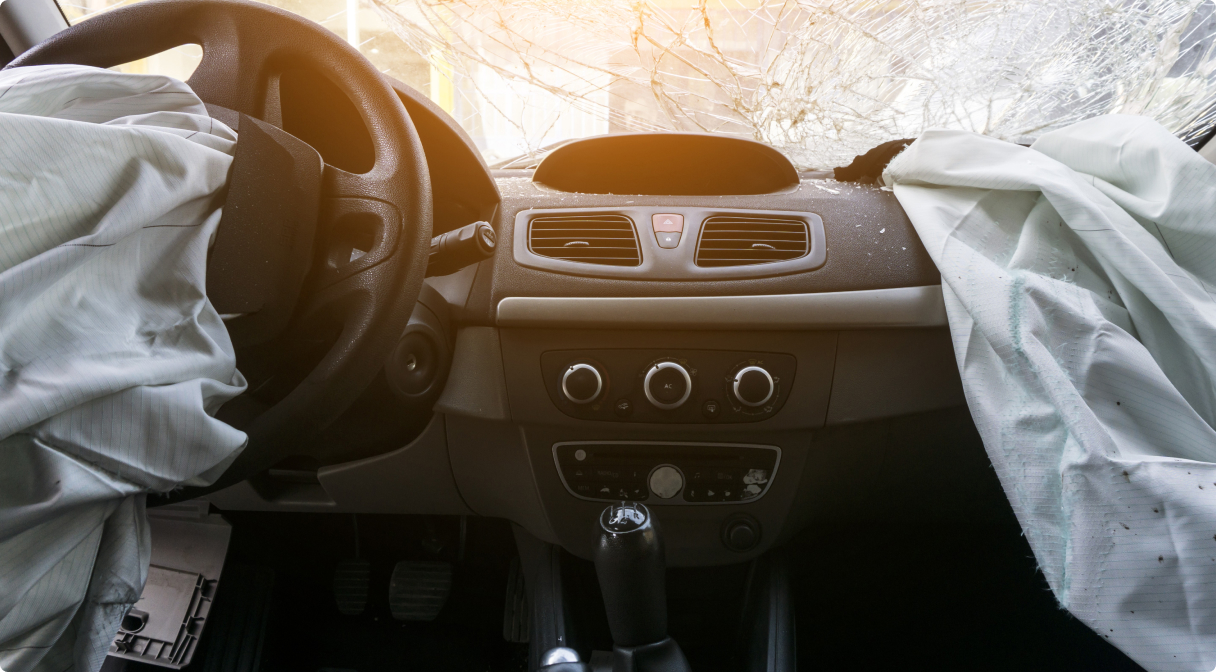 Bike Accidents and Wrongful Death
How to Recover Compensation From a Wrongful Death Caused by a Bike Accident 
Though unfair, the reality is that the road isn't equally safe for everyone. Road violence has been deemed an epidemic in our country, and bicyclists, no matter how much protective gear they wear, are often the most vulnerable on California streets.
The threat of a motorist acting in a negligent manner and hitting a bicyclist, which leads to their untimely death, is a constant one. According to the National Highway Traffic Safety Administration, in 2018, California was the second state with the most bicyclist deaths in the country. And per the California Highway Patrol's 2017 Annual Report, 9.7 percent of vehicle collisions either injured and/or killed bicycle victims. California's shocking bicycle accident statistics are alarming and demonstrate the dangerous reality that many bicyclists face.
If you have lost a loved one in a bicycle accident due to someone else's negligence, you may be entitled to file a lawsuit for wrongful death and can be entitled to compensation for damages. An experienced bike accident attorney at West Coast Trial Lawyers will help you and your family through this tiresome and confusing process during this difficult time.
To schedule a free consultation, please contact our 24/7 legal team by calling 213-927-3700 or filling out our quick contact form.
Wrongful Death Caused by a Bicycle Accident
Sharing the road with vehicles can put bicyclists at a constant risk of enduring serious injuries or death in an accident. Even if bicyclists have the same right-of-way as other motorists, many motorists don't extend the same care to bicyclists as they would do to other vehicles, which ultimately leads to fatal collisions.
Some of the most common causes of bicycle fatalities include:
Not yielding to bicyclists.
A driver failing to check their surroundings prior to making a left or right turn.
Misjudging an oncoming bicyclist's speed and turning in front of them.
Opening a car door and hitting the bicyclist while they are passing.
Clipping a bicyclist by driving too close by.
Getting into an accident with a bicyclist while they are removing their bikes from a vehicle.
It's important to note that California Vehicle Code 21209 prohibits all drivers from driving within a bike lane. Any driver who injures a bicyclist in a bike lane will most likely be held liable for the accident.
Moreover, when it comes to bicycle accidents, negligence is usually some form of careless or reckless behavior on behalf of a driver. This means that if a driver caused harm to a bicyclist, they will typically be held liable for any injuries sustained, as well as the resulting damages.
Some common examples of driver negligence in relation to a bicycle accident may include:
Texting and driving
Speeding
Driving under the influence of drugs or alcohol
Not giving a bicyclist at least three feet of space to maneuver safely
Not seeing a bicyclist and making a turn right into that bicyclist
Not paying attention to the road
Disobeying traffic laws and/or signals
According to the NHTSA's Fatality Analysis Reporting System, California was identified as one of the top 10 states with the highest amount of fatal bicycle accidents in 2019. Based on a study conducted by UC Berkeley, the state faced a total of 57,255 bicycle collisions and 821 bicyclist deaths from 2015 to 2019. Within all of the counties in California, Los Angeles had the highest number of bicycle collisions, with a total of 18,656 incidents reported. Out of this amount, about 194 bicyclists were killed.
However, there are instances where drivers aren't the ones responsible for causing a wrongful death in a bicycle accident. The city could also be at-fault for the bicyclist's death due to poorly constructed roads.
Who Can File a Lawsuit for the Deceased Victim?
The surviving heirs of the deceased may have a wrongful death claim and sue for the following damages when they lose a loved one:
Funeral/burial costs
Loss of companionship and support
The following individuals may file a wrongful death lawsuit in Los Angeles:
The surviving spouse
The surviving domestic partner
The children of the decedent
If the decedent's children have passed, the surviving grandchildren may file
Decedent's parents
Any individual(s) entitled to the decedent's property, according to California's intestate succession laws
A successful wrongful death case will involve proving:
The death of an individual
The defendant's negligent or reckless actions which caused the victim's death
The surviving family members suffered both financially and emotionally
Evidence of Wrongful Death
The plaintiff must provide convincing evidence to the jury that there was a connection between the negligent act and the cause of death. If they are successful in doing so, then the allegations against the defendant would be considered more likely to be true than not true, which will result in the plaintiff recovering damages.
It is possible for the defendant to argue that the bicyclist was partially at-fault for the accident. For example, a truck driver gets into a fatal accident with a bicyclist. The bicyclist passes away immediately after the collision. The bicyclist's family brings forward a wrongful death claim or lawsuit to get justice for the loss of their loved one. The truck company responds to the claim or lawsuit by arguing that the bicyclist made mistakes that resulted in their death.
Defendants do not have to prove anything to prevent the jury from rewarding the plaintiff for damages. If a plaintiff is unable to convince the jury that the allegations they are claiming are true, then the defendant will be successful in the case even without having to present their evidence. However, they may use affirmative defense. This will create a reverse effect between the plaintiff and defendant, thus resulting in the defendant having to prove that the defense should be applied.
Available Damages
Damages in a wrongful death claim are meant to compensate surviving family members for the loss of tangible and intangible forms of support they reasonably should have expected to receive had the victim not lost his or her life.
Economic damages may include:
Funeral and burial costs
Financial support that the decedent would have reasonably contributed to their family throughout their lifetimes
Loss of benefits or gifts the surviving family members would have reasonably expected to receive had the deceased not lost their life
Non-economic damages may include:
Affection
Protection
Moral support
Companionship
Sexual relations
Training and guidance
Non-economic damages will be awarded at the court's discretion and are based on common sense and available evidence. There is no set amount or tried and tested standard for determining a dollar amount.
West Coast Trial Lawyers Is Here to Help
If you have sustained injuries as a result of a bicycle accident, you have the right to hold the guilty party accountable. Our skilled bicycle accident attorneys at West Coast Trial Lawyers can help you recover compensation for the losses you have suffered, including medical bills, property damage, lost wages, and pain and suffering from your injury. 
Contact us today by calling 213-927-3700 or filling out our contact form to schedule a free consultation with our experienced, caring, and compassionate legal team.


They know what they're doing, very well. Not only did I not make a single phone call from the day I hired them, but I also received calls from their case managers and paralegals who want to make sure my treatment was going well. They whole team took care of me. Thank you WCTL for taking full responsibility of my case and getting me an amazing settlement.


I can say with confidence that this team is the best in the business. . . . Dean took the time to really listen and hear me out. He assured me that he was going to move mountains because he believed in me, and he ended up doing just that. I've never met a more focused and passionate attorney in my life. If you're looking for a firm that treats its clients with the utmost respect and care, calling WCTL is a no-brainer. I wouldn't think twice about working with them again in the future.