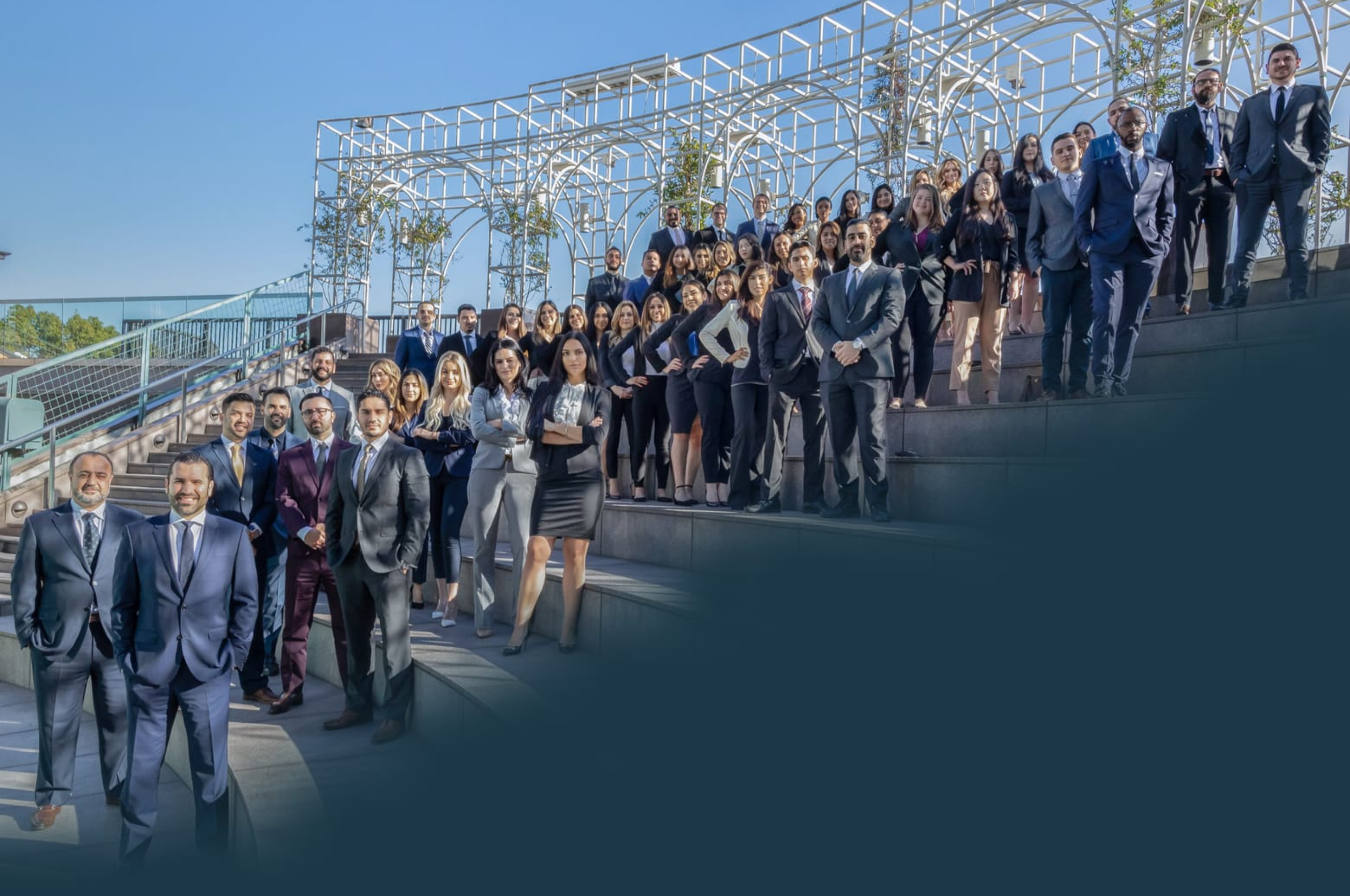 Woodland Hills Wrongful Death Attorney
Get the Compensation You Deserve
Drivers and pedestrians are expected to follow California law to prevent injuries or deaths from occurring. Unfortunately, many of these drivers choose to ignore the rules of the road, which creates a dangerous environment for those nearby. Common types of negligence a driver may commit include speeding, distracted driving, driving under the influence, or drowsy driving. Either of these actions can contribute to a fatal accident. A victim's heir(s) may file a wrongful death lawsuit if their loved one was involved in an accident that resulted in their death. They are required to provide proof of negligence in order to acquire compensation for any damages caused by the deadly crash. Evidence of negligence must be presented as:
Duty of Care. The plaintiff must show proof that the defendant was obligated to provide a duty of care. For example, the defendant was required to follow the posted speed limit.
Breach of Duty of Care. The plaintiff must show proof that the defendant breached his or her duty of care to the deceased victim. For example, the driver exceeded the posted speed limit of 50 mph and went over 80 mph instead.
Causation. The plaintiff must show proof that the driver's breach of duty of care was the main cause of the victim's death.
Damages. The plaintiff must provide documentation of any economic and non-economic damages that resulted from the loss of their loved one. This includes showing receipts of medical bills, funeral and burial costs, loss of earning capacity, loss of consortium, loss of enjoyment of life, pain and suffering, and so on.
If you have lost a loved one as a result of an accident, we extend our deepest sympathies to you. At West Coast Trial Lawyers, our
Woodland Hills wrongful death attorneys
have over 60 years of collective legal experience in handling personal injury cases. With our track record of winning more than $1 billion in settlements, we have been acknowledged as one of the top personal injury law firms in Woodland Hills. If you would like to schedule a free, no-obligation consultation at our
Woodland Hills personal injury law firm
, please reach out to our 24/7 legal team by calling
(818) 514-9423
or emailing
[email protected]
.
Available Damages in a Wrongful Death Case
If your loved one was killed as a result of someone else's negligence, you may be entitled to compensation for your losses. Damages are a type of monetary award that is determined by a court of law to help compensate an aggrieved individual for any losses or injuries sustained as a result of someone's negligence.
Economic Damages
Economic damages are intended to compensate a plaintiff for losses that a dollar amount can readily be attached to. It is calculated by determining the amount of out-of-pocket losses an aggrieved individual has or will expect to incur as a result of their injuries. A few examples of economic losses a wrongful death victim will accrue include the following:
Loss of earning capacity. The plaintiff may receive compensation for any future income their loved one would have made if they were alive.
Medical bills. The plaintiff may receive coverage for hospital bills and funeral and burial costs.
Non-Economic Damages
Non-economic damages are essentially intended to cover losses that are thought of as subjective and will not necessarily cover out-of-pocket losses. Non-economic damages for a wrongful death case may include compensation for:
Pain and Suffering. The plaintiff may have undergone a lot of anxiety and depression after losing their loved one. Therapy sessions and doctor visits are common services that are used to cope with heavy emotions. Any therapy or doctor visits saved on file can be used as proof of the plaintiff going through a lot of mental anguish due to the victim's death.
Loss of Enjoyment of Life. The plaintiff may no longer view life as an enjoyable experience. This can directly impact their mental health and result in serious psychological issues, such as anxiety, depression, and post-traumatic stress disorder (PTSD).
Loss of Consortium. The plaintiff may no longer experience love, companionship, comfort, affection, or sexual relations that the significant other expressed prior to the accident. Important factors that are needed for a loss of consortium include proof of:

Your lawful marriage or registered domestic partnership.
Your partner suffered injuries or death from the accident.
You are dealing with non-economic losses.
The defendant's negligence caused the injury or death that triggered your loss to occur.
Contact Us
If you lost a loved one in an accident,
West Coast Trial Lawyers
has skilled Woodland Hills attorneys that have over 60 years of collective experience in handling cases relating to wrongful death. Our attorneys will help you get financial and emotional compensation for the losses you have suffered after losing your friend or family member. This includes medical bills, property damage,
emotional distress
,
lost wages
, and pain and suffering. To schedule a free consultation at our Woodland Hills personal injury law firm, please contact our 24/7 legal team by calling
(818) 514-9423
or emailing
[email protected]
.


They know what they're doing, very well. Not only did I not make a single phone call from the day I hired them, but I also received calls from their case managers and paralegals who want to make sure my treatment was going well. They whole team took care of me. Thank you WCTL for taking full responsibility of my case and getting me an amazing settlement.


I can say with confidence that this team is the best in the business. . . . Dean took the time to really listen and hear me out. He assured me that he was going to move mountains because he believed in me, and he ended up doing just that. I've never met a more focused and passionate attorney in my life. If you're looking for a firm that treats its clients with the utmost respect and care, calling WCTL is a no-brainer. I wouldn't think twice about working with them again in the future.