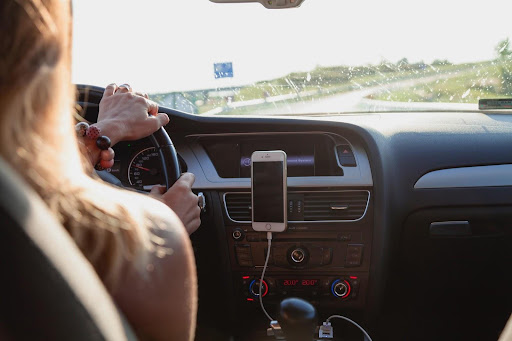 Los Angeles Uber and Lyft Accident Lawyer
Ridesharing services, such as Uber and Lyft, have become the go-to form of transportation for many Los Angeles and Southern California residents. 
Despite their convenience and ease, rideshare accidents still happen. Ridesharing policies and laws are constantly evolving, so it's important to understand your rights if you were injured or suffered property damage or loss in an Uber or Lyft accident.
Contact West Coast Trial Lawyers Today for a Free Consultation
Get help navigating the auto insurance and civil claims processes when you contact an experienced Los Angeles Uber and Lyft accident lawyer at West Coast Trial Lawyers. Contact our office today by calling 213-927-3700 or completing our online contact form to schedule your no cost, risk-free consultation.
How Can an Uber and Lyft Accident Lawyer in Los Angeles Help You?
When you are deciding which Los Angeles Uber and Lyft accident attorney you should hire to take on your case, here are a few of the benefits you will get when you select West Coast Trial Lawyers for your Uber or Lyft accident claim:
What to Do After a Los Angeles Uber or Lyft Accident
Immediately after you have been involved in an Uber or Lyft accident in Los Angeles, you need to take steps to protect your rights and your potential injury settlement. After your collision, here is what you should do:
Remain calm and do not leave the accident scene.
Contact law enforcement and emergency responders.
Do not admit any fault or guilt for causing the accident.
Write down the names and contact information of any witnesses or businesses that you may see that may have surveillance cameras.
Obtain a medical evaluation from a healthcare provider as soon as possible.
Contact an experienced Uber and Lyft accident lawyer for help.
Once you have retained legal representation, you can then report the accident to Uber or Lyft and begin to gather the evidence needed to support your case. From there, we will have a better idea of who is responsible for causing your injuries, what your Uber or Lyft accident claim is worth, and how to get started with your auto insurance and civil claims.
Common Los Angeles Uber and Lyft Accident Injuries 
Under the worst circumstances, Uber and Lyft accidents can produce life-threatening and fatal injuries where immediate medical care is required. However, while many people are under the impression that you must have suffered a critical injury to pursue legal action after an Uber or Lyft accident, this is not the case. 
The type of injury you sustained is not necessarily what will determine whether you have grounds to pursue a rideshare accident claim. Instead, your Uber accident lawyer will closely evaluate the ways your life has been affected by the accident and your injuries to determine whether you have the right to financial compensation. It is important to note that in the state of California, there are Uber driver accident protections in place.
With that being said, there are some types of Uber and Lyft accident injuries seen more often in Los Angeles than others. These include:
Internal bleeding
Organ damage
Traumatic brain injuries
Head injuries
Concussion
Whiplash
Facial injuries
Post-traumatic stress disorder (PTSD)
Other emotional injuries
Compound fractures
Bone breaks
Paralysis
Amputation
Spinal cord damage
Back injuries
Herniated discs
Neck injuries
Contusions
Lacerations
Abrasions
These are only a few of the more common types of injuries seen in Los Angeles Uber and Lyft accident claims. If you suffered an injury that was not listed above, you may still have grounds for legal action. Contact an Uber and Lyft accident attorney in Los Angeles to discuss your legal options further.
Types of Rideshare Services in Los Angeles
Both Uber and Lyft offer a wide variety of rideshare services. In order to access the services, you will need to download the respective company's app onto your phone to request a ride. 
From there, you will be connected to a rideshare affiliated driver who can locate you via your smartphone position and transport you to your requested destination. Some of the different service levels offered by Uber and Lyft Include:
Uber Intercity
Uber Taxi
Uber Pool
UberX Saver
UberX
Hourly stops
Uber Reserve
Uber Rent
Uber Green
Lyft Standard 
Lyft Line
Lyft Lux 
Lyft Lux SUV
Lyft Plus 
Lyft Premier 
Depending on which app you prefer to use and the individual services you need, the rideshare provider can help nearly anyone who is in need of transportation. However, while there may be many available services, it is important to remember that the process for becoming an Uber or Lyft driver is not difficult. Nearly anyone can become an affiliated driver, which means if you are going to be using these services, you should be sure to take necessary safety measures wherever possible.Its important to note, getting banned on Lyft and Uber is a possibility, therefore, it is crucial to follow the necessary steps.
Los Angeles Uber and Lyft Insurance Requirements and Driver Periods 
If you were injured as a passenger in an Uber or Lyft accident, you will generally be covered by the company's commercial liability coverage.
You may be able to file a claim against Uber or Lyft if you were injured as a result of a rideshare driver, as well. Fortunately, these companies have a $1 million commercial policy and if damages exceed the drivers' personal insurance coverage, Uber and Lyft's commercial policy may cover the difference.
Furthermore, if responsibility for the rideshare accident was in the hands of another driver, you may file a claim against the at-fault driver. However, in the event that the at-fault driver was uninsured or underinsured, or driving without a license, Uber or Lyft's Uninsured Motorist/Underinsured Motorist policy typically will cover the damages up to $1 million per accident.
It is entirely possible for an Uber or Lyft driver to incur varying levels of liability. It all depends on what he or she was doing when the accident took place. In general, there are three liability limits which a Lyft or Uber driver may have when they:
Were currently logged into the app and was already waiting for a passenger
Already had a passenger in the vehicle or was picking up someone
Were not logged into the app, but was just driving on his or her own time
Uber and Lyft divide insurance coverage into three separate time periods for their drivers.
No period - This when a driver is not actually logged into the app. If an Uber or Lyft driver is involved in an accident and wasn't logged into the app, he or she is considered off the job. This means that any claims arising from an accident will be covered by the driver's personal insurance coverage.
Period 1 - This is when a driver is already online and waiting for a fare. If a driver is currently online, is waiting for a fare, and was involved in an accident, Uber and Lyft have 50/100/25 liability coverage. This translates into liability limits of $50,000 per person and $100,000 for any accident involving bodily injury, and $25,000 for property damage. Further, insurance coverage for the driver does not apply (uninsured, underinsured, medical payments) or for the driver's vehicle (collision) during this in-between time period.
Period 2 - This is when a driver already accepted a fare and is on his or her way to pick up a customer. Under these circumstances, Uber and Lyft offer $1 million in liability, uninsured, and underinsured coverage. As it applies to collision coverage, that will depend on whether the driver has their own collision coverage.
Period 3 - This is when a driver has picked up a customer and is already on the way to a destination. Under these circumstances, Uber and Lyft may offer $1 million in liability and uninsured and underinsured motorist coverage. Collision coverage is contingent on whether the driver already has collision coverage, as well.
How Are Uber and Lyft Accident Claims Different From Other Car Accident Cases?
While they are not the only companies in the ridesharing business, Uber and Lyft are by far California's most well known and lucrative "Transportation Network Companies". Sometimes known as TNCs, Uber and Lyft are both regulated by the California Public Utilities Commission (CPUC) and the California Public Utilities Code.
There are several key differences between TNCs, such as Uber and Lyft, and traditional limo or taxi services, For example: 
A rideshare driver typically sets his or her own schedule
A rideshare driver is not obligated to accept a specific ride or rider
TNC vehicles usually don't have obvious visual displays or signage
A rideshare driver typically drives his or her own personal car and is 100% responsible for all maintenance and fuel costs
Taxi services must have a commercial insurance policy that is in effect at all times, whether or not the driver is on duty. This stands in contrast with Uber and Lyft, whose commercial policy will only go into effect if there are passengers in the vehicle, or if the driver is presently logged onto the app and is actively looking for a passenger.
California Assembly Bill 5 (AB5) and Proposition 22
In September of 2019, California Assembly Bill (AB5) was passed. This classified gig workers, including rideshare drivers, as employees. Any unlawful actions committed by an employee would cause the company to face legal repercussions. Furthermore, employees are granted benefits, such as minimum wage, sick page, and workers' compensation.
After AB5's passage, Uber and other in-app services established Proposition 22. Over $200 million was donated in support of this initiative campaign, which ultimately resulted in Prop 22 passing in November of 2020. Rideshare drivers were reclassified as independent contractors, meaning that companies who hire contracted workers would no longer have to face any responsibilities for negligent actions committed by their rideshare drivers.
However, Prop 22 was declared unconstitutional by the Alameda Superior Court of California. Uber and other in-app services responded by announcing the intent to appeal to the decision. Prop 22 will make its way to California's Supreme Court, where a decision will be made on whether it should remain in effect. Until then, Prop 22 will remain active. 
Liability for Uber and Lyft Accidents in Los Angeles 
Determining liability after any car accident is complex, which is where Uber or Lyft accident lawyers come in. This is especially true when multiple parties are involved, such as in an Uber or Lyft accident. But like most car accidents, liability in an Uber or Lyft accident will generally be based on someone's negligence. 
In other words, the driver who caused harm to another individual will typically be held liable for any injuries caused, as well as the resulting damages like medical care. As it relates to Uber or Lyft accidents, negligence is usually some form of careless or reckless behavior. Common examples of Uber or Lyft driver negligence may include: 
Texting 
Speeding
Disobeying traffic laws
Driving while under the influence
Not paying attention to the road
Negligent behavior is never acceptable and is against the law. Every driver has a duty of care while behind the wheel. This means that all Uber and Lyft drivers are legally responsible for using reasonable care while operating a vehicle. 
They must also be mindful of pedestrians and road conditions, as well as maintain control of their vehicle at all times.If you were injured in an accident because of an Uber or Lyft driver's negligence, you must be able to show that their negligence directly caused your injuries. 
The legal standard for negligence in California will consider the following three elements:
The defendant owed the plaintiff a duty of care;
The defendant breached his or her duty of care through negligence; and 
The defendant's negligence was the primary cause of the injuries sustained.
California Comparative Negligence Laws and Their Impact on Your Uber or Lyft Accident Claim
California is a comparative negligence state, which means that if you were injured in a car accident and were partially responsible, you may still be able to recover damages, no matter how much fault you share for the accident. Under California CACI No. 2904, the state follows a shared fault system for car accidents and insurance purposes. Here, sharing liability for the accident does not prohibit you from recovering compensation for your injuries.
However, that does not mean you do not need to be held accountable for your portion of fault. Under the law, your injury settlement will be reduced in proportion to your percentage of culpability. For example, if you were found to share 25 percent of the fault for your Uber or Lyft accident injuries, you could expect to collect only 75 percent of your initial injury settlement.
In summary, a plaintiff's damages are reduced based on how much they contributed to causing the accident. The court will typically determine how to divide fault amongst all parties involved.
Even sharing a moderate amount of liability for the accident or your injuries could have a dramatic impact on the amount of compensation you can collect in your case. If you want to protect your injury settlement, make sure to have your Uber accident lawyer advocating for your rights from the start. This way, you can be sure that fault is equitably assessed in your case, and that unwarranted blame for the accident is not placed on you.
Statute of Limitations for Los Angeles Uber and Lyft Accident Claims 
Bringing your case to court and starting the insurance claims process may be far from your mind while you are still healing from your injuries. Unfortunately, after your involvement in an Uber or Lyft accident in Los Angeles, time is of the essence. 
The California personal injury statute of limitations under California Code of Civil Procedure Section 335-349.4 only allows for up to two years for claims of this nature to be pursued in the California civil court system. If your lawsuit is not filed before the statute of limitations expires, you will be barred from recovering compensation in your case if you attempt to seek justice at a later date. It may seem obvious what the statute of limitations deadline is in your case. 
However, there are many factors that could have an impact on when this deadline occurs. For example, if you were not diagnosed with your whiplash injury until one week after the accident when you realized how severe your neck pain had become, would the statute of limitation expire two years from the date of the accident, or two years from the date you were diagnosed with your injury? 
As can be seen, the amount of time you have to act on your case may not always be clear. Make sure to protect your injury settlement and avoid the statute of limitation negatively impacting your ability to recover compensation by having an experienced Uber op Lyft accident lawyer take on the legal details you face.
What Damages Can Be Recovered After an Uber or Lyft Accident in Los Angeles?
When you have been injured in an Uber or Lyft accident in Los Angeles, it is normal to wonder what your case could be worth. Between filing a claim with the insurance company and pursuing your torque lawsuit, you have the opportunity to be made whole. 
Although being compensated for your injuries will not change what you have been through, it could help you get through these difficult times with less of a financial burden. To ensure that every single loss is taken into consideration, your Uber accident lawyer will need to categorize your losses as economic or non-economic. 
Economic Damages 
Economic damages are some of the most commonly thought of types of losses you can recover after an Uber or Lyft accident. 
These include all of your monetarily base losses, including:
Loss of household services
Costs of increased insurance premiums
Costs of repairing or replacing your vehicle
As it relates to fatal car accidents, surviving family members may also be entitled to damages for the loss of their loved one. Certain family members may be able to file a wrongful death claim for:
Funeral and burial costs
Financial support of the decedent
Losses or benefits provided by the decedent
Household services the decedent would have offered if they were alive
Non-Economic Damages
However, economic damages are not the only type of loss you can recover in your Uber and Lyft accident claim. Non-economic damages do not have a monetary value. They can affect every person's life differently, and can therefore have a wide range of values. 
Your attorney will go through your non-economic damages in detail to ensure that they are each taken into consideration accordingly. Some of the more common types of non-economic damages you could be awarded in your Uber or Lyft accident claim include:
Loss of companionship and love
Loss of advice and guidance
Emotional distress
Pain and suffering
Reputational damage
Skin scarring and disfigurement
Punitive Damages  
Many injury victims wonder whether they could be awarded punitive damages as part of their injury settlement. Under California Civil Code 3294, punitive damages are only awarded in instances where the judge finds it necessary to punish the liable party. The defendant will only be punished in cases where their actions are considered grossly negligent, reprehensible, or abhorrent in nature. 
By awarding an Uber or Lyft accident victim punitive damages, the Los Angeles civil court system has an opportunity to send a message to the public that the actions of the defendant in your case will not be tolerated. If you have additional questions about what your Uber and Lyft accident claim could be worth, contact your Los Angeles Uber and Lyft attorney to discuss the details of your case further.
Meet With an Uber and Lyft Accident Lawyer in Los Angeles Today
When someone else's negligence causes your Uber or Lyft accident, you have the right to hold that party accountable. A powerful Los Angeles Uber and Lyft accident lawyer at West Coast Trial Lawyers could help you recover maximum compensation for your suffering. 
Our firm proudly offers no-cost, risk-free consultations to car accident victims across Los Angeles and surrounding cities. Claim yours when you complete our contact form or give our office a call at 213-927-3700 .


They know what they're doing, very well. Not only did I not make a single phone call from the day I hired them, but I also received calls from their case managers and paralegals who want to make sure my treatment was going well. They whole team took care of me. Thank you WCTL for taking full responsibility of my case and getting me an amazing settlement.


I can say with confidence that this team is the best in the business. . . . Dean took the time to really listen and hear me out. He assured me that he was going to move mountains because he believed in me, and he ended up doing just that. I've never met a more focused and passionate attorney in my life. If you're looking for a firm that treats its clients with the utmost respect and care, calling WCTL is a no-brainer. I wouldn't think twice about working with them again in the future.