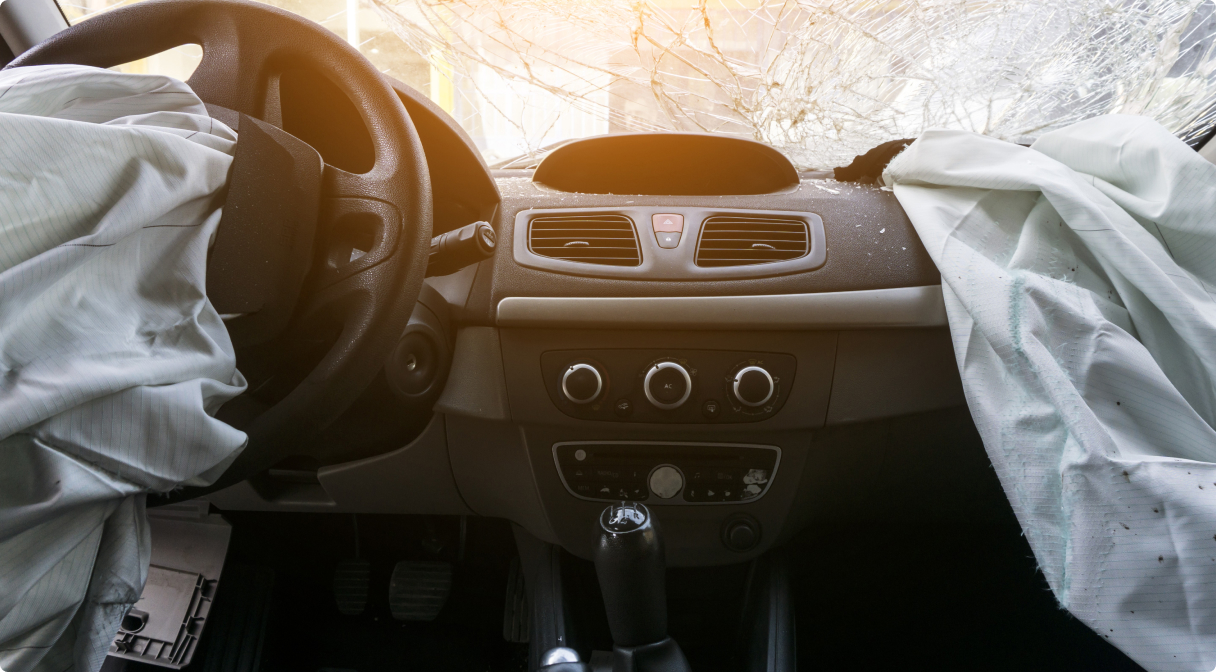 Inexperienced Drivers Causing Car Accidents in California
Common Risks Attached to Inexperienced Drivers in California
Inexperienced drivers are the primary cause for car accidents involving teen drivers. An inexperienced driver can easily become negligent, or worse, reckless. Teenagers, for the most part, have shorter attention spans and are easily distracted. Whether it's a text message, a negative reaction to a social media post, or a brand new posting by their favorite blogger, teens' eyes are more focused on their phones than on what's going on around them.
Teens are essentially learning everything there is to know about driving for the first time. Reaction times are slower, dangers may not be as apparent, and a false sense of confidence may create an inaccurate perception of road conditions.
Victims of car accidents are welcomed to contact our car accident attorneys at West Coast Trial Lawyers. We have over 60 years of collective legal experience in handling personal injury cases. With our track record of recovering more than $1 billion in settlements for our clients, we are confident that we will deliver a good outcome to your case.
To schedule a free consultation, please contact our 24/7 legal team by calling 213-927-3700 or filling out our quick contact form.
Accidents and Injuries Caused by Inexperienced Drivers
Consider the fact that people in the 15 to 19 age range account for only 7 percent of the U.S. population, yet they also account for 11 percent of all motor vehicle injuries in the country. Teen related car crashes account for $13.6 billion (8.4 percent) of the accumulated costs of all motor vehicle injuries in the United States.
The following groups of inexperienced drivers are at an especially high risk for serious or deadly car crashes:
Males - the death rate for male drivers is twice as high than for female drivers.
Teens Driving With Other Teens - Teens driving in the same car with other teens have an increased risk of a collision. The greater the number of teens in the car, the greater the overall risk for a crash.
Newly licensed teens: The risk of being involved in a car crash is especially high for new drivers, especially in the first 8 to 10 weeks.
Why Are Inexperienced Drivers at Risk?
Below are three behaviors that put teens at an even greater danger behind the wheel:
Driving Under the Influence - Driving under the influence of alcohol or drugs is always a poor decision. A quarter of all traffic related deaths involving a teen driver were caused by drinking and driving. Due to peer pressure and other factors, teens are more likely to remain in a vehicle with an intoxicated friend.
Reckless Driving - Reckless driving for fun is common among teens and many must endure the costs and consequences of a traffic ticket or two before they learn to calm down behind the wheel. Almost a quarter of all car accidents involving a teen driver are directly caused by speeding. The vast majority of inexperienced drivers who engage in reckless driving are males. Teenage boys are especially prone to more dangerous driving behaviors, such as street racing or stunt driving.
Foregoing Seat Belts: Seat belts significantly reduce the potential for serious injuries and fatal car accidents. But many inexperienced drivers often willingly ignore the law and common sense behind seat belts. According to the Centers for Disease Control and Prevention (CDC), barely half of all surveyed high school students said they wear their seat belts at all times.
Contact West Coast Trial Lawyers to Find out How We Can Help
If you have sustained injuries as a result of another driver's inexperience, you have the right to hold that driver responsible. Our skilled car accident attorneys at West Coast Trial Lawyers can help you recover compensation for the losses you have suffered, including medical bills, property damage, lost wages, and pain and suffering. 
Contact us today by calling 213-927-3700 or filling out our contact form to schedule a free consultation with our experienced, caring, and compassionate legal team.


They know what they're doing, very well. Not only did I not make a single phone call from the day I hired them, but I also received calls from their case managers and paralegals who want to make sure my treatment was going well. They whole team took care of me. Thank you WCTL for taking full responsibility of my case and getting me an amazing settlement.


I can say with confidence that this team is the best in the business. . . . Dean took the time to really listen and hear me out. He assured me that he was going to move mountains because he believed in me, and he ended up doing just that. I've never met a more focused and passionate attorney in my life. If you're looking for a firm that treats its clients with the utmost respect and care, calling WCTL is a no-brainer. I wouldn't think twice about working with them again in the future.