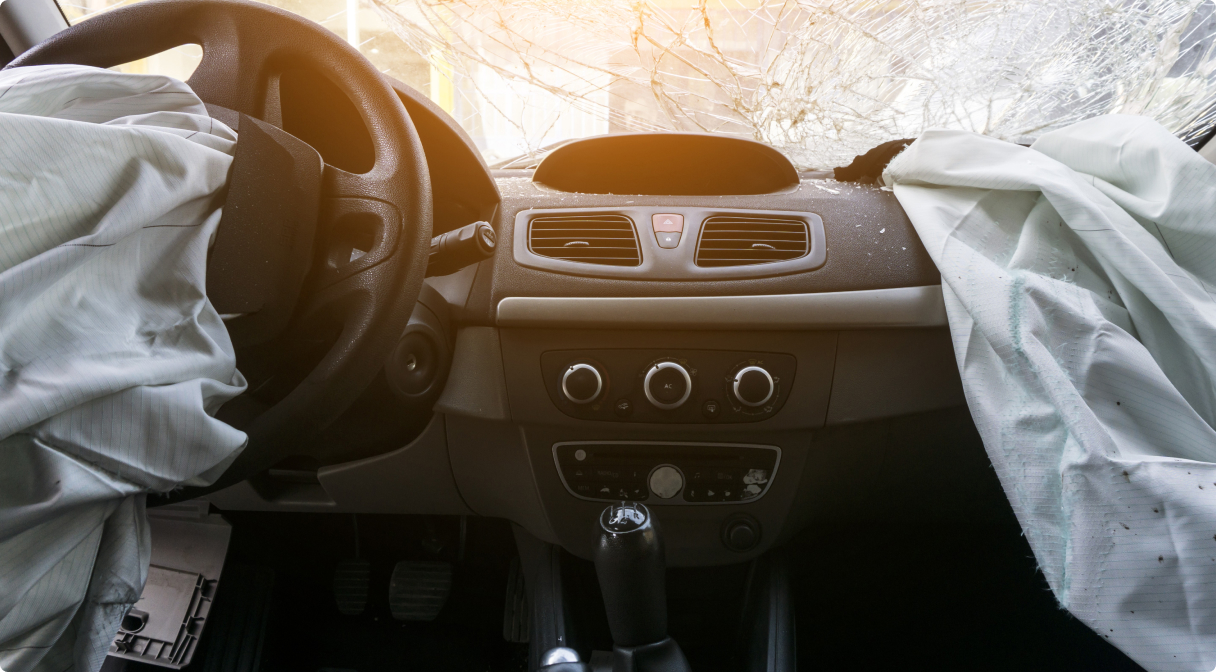 Drowsy Driving Car Accidents in California
The Dangers of Driving While Drowsy on California Roads
Drowsy driving is exactly what it sounds like – it's a highly dangerous blend of driving while sleepy or fatigued. The primary reason for drowsy driving is of course lack of sleep though there are other medical reasons, as well.
According to a recent report by the American Automobile Association (AAA), a driver who sleeps for only five to six hours doubles their risk of being involved in a serious car crash, in comparison to someone who has enjoyed seven hours of sleep or more.
Crash rates may increase with the less sleep a person gets. To further illustrate the real dangers of sleep deprivation, consider this: drivers who sleep for only four to five hours have the same risk of being involved in a collision as a drunk driver.
If you were involved in a car accident with a drowsy driver, you may be entitled to acquire compensation for your losses. Our expert car accident attorneys at West Coast Trial Lawyers are available 24/7 to offer legal assistance. We will help strengthen your claim and negotiate with insurance companies to get you a fair settlement offer. 
To schedule a free consultation, please contact us by calling 213-927-3700  or filling out our quick contact form.
Accidents and Injuries Caused by Drunk Drivers
It goes without saying that driving while drowsy will severely affect your ability to drive, even if you do manage to keep your eyes open. Drowsiness will:
Diminish a driver's ability to make wise choices.
Impair reaction times.
Reduce a driver's focus and attention to the road.
Drowsy driving occurs more often than it should. According to the AAA, driver fatigue was responsible for 21 percent of all motor vehicle crashes that resulted in fatalities. One third of crashes involving a drowsy driver also resulted in serious injuries. To put things into more quantifiable numbers, drowsy driving is a factor in approximately 328,000 crashes a year. A third of those crashes resulted in injuries, and 6,400 were fatal collisions.
Statistics alone won't ever tell the entire story of how relevant fatigue is in collisions that involve drowsy drivers. There is no test to measure drowsiness or fatigue, and a confession must come from the driver in question to state that they fell asleep, which they will rarely admit.
Recent surveys conducted on behalf of the Centers for Disease Control and Prevention (CDC) show that 4.2 percent of people surveyed openly admitted to falling asleep at least once behind the wheel in a recent thirty day period. The Gallup Organization also surveyed 4,000 drivers in the U.S, and the results showed that 37 percent reported falling asleep at least once. The study also showed that males were twice as likely as their female counterparts to drive while drowsy.
According to the National Highway Traffic Safety Administration (NHTSA), car accidents caused by drowsy driving tend to have the following characteristics:
The vehicle veers off the road or highway.
A drowsy and/or fatigued driver does little to nothing to avoid the collision.
High speeds are often involved.
There is significant property loss and serious injuries.
Crashes generally occur late night, early in the morning, or mid afternoon.
Are You Too Tired to Drive Safely?
According to the American Academy of Sleep Medicine, here are a few common signs of driving while fatigued:
Veering out of your lane.
Dozing off, constant yawning, and difficulty keeping one's head up.
Missing road signs or turns.
Difficulty in keeping a steady speed.
Difficulty in keeping eyes open.
Contact Us to Find Out How We Can Help
If you have sustained injuries as a result of a drowsy driver, you have the right to hold that driver responsible. Our knowledgeable car accident attorneys at West Coast Trial Lawyers will help you recover compensation for the losses you have suffered, including medical bills, property damage, lost wages, and pain and suffering. 
Contact us today by calling 213-927-3700  or filling out our contact form to schedule a free consultation with our experienced, caring, and compassionate legal team.


They know what they're doing, very well. Not only did I not make a single phone call from the day I hired them, but I also received calls from their case managers and paralegals who want to make sure my treatment was going well. They whole team took care of me. Thank you WCTL for taking full responsibility of my case and getting me an amazing settlement.


I can say with confidence that this team is the best in the business. . . . Dean took the time to really listen and hear me out. He assured me that he was going to move mountains because he believed in me, and he ended up doing just that. I've never met a more focused and passionate attorney in my life. If you're looking for a firm that treats its clients with the utmost respect and care, calling WCTL is a no-brainer. I wouldn't think twice about working with them again in the future.