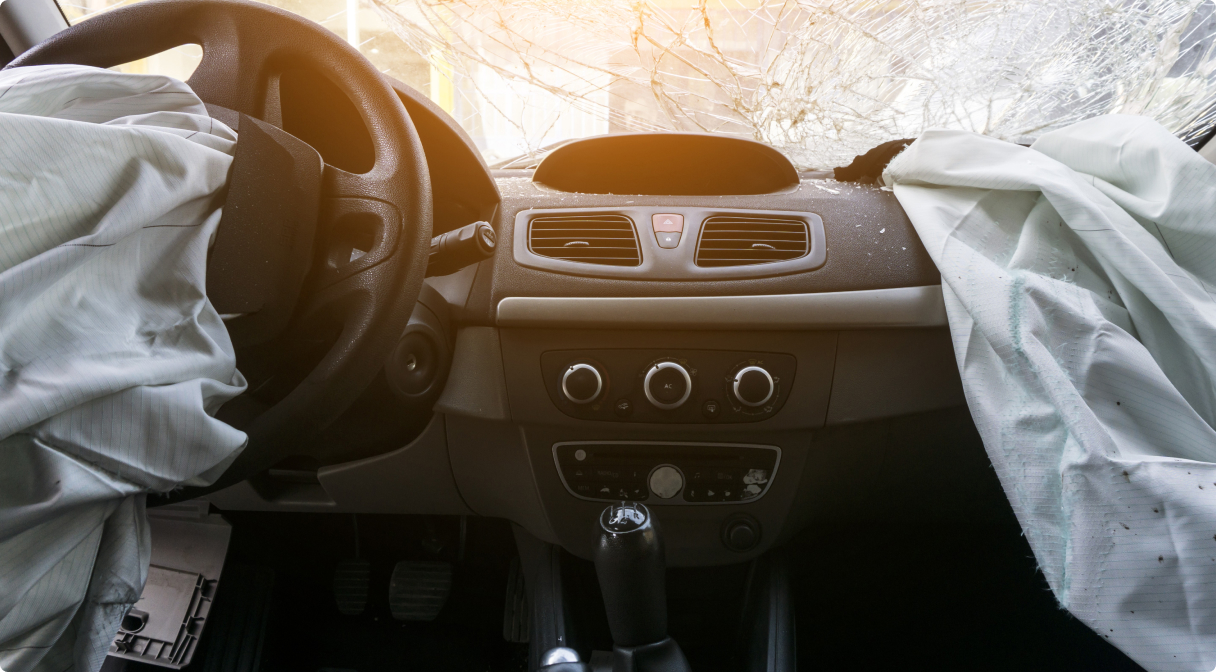 Speeding Accidents in California
Legal Repercussions Against Speeding Drivers in California
Speeding is one of the most common causes of all traffic collisions, not only in the city of Los Angeles, but throughout the entire country. Speeding is also considered a very dangerous form of aggressive driving, albeit one that has only recently been truly identified as particularly destructive. There are so many reasons why anyone would choose to speed – it is a conscious decision to speed, after all – yet doing so makes little to no difference on arrival time. Simply put, there are no practical reasons for speeding. It's interesting to note the correlation between speeding and another one of the most reckless and destructive driving behaviors there is: driving while under the influence of alcohol. A speeding driver and an alcohol impaired driver have both greatly reduced their ability to control their vehicle, and cannot react to any changes in road conditions or unexpected emergencies. In fact, many people are now advocating for a speeding charge to carry the same weight as a DUI charge, as the aftermath of both types of accidents can be just as catastrophic from a financial and medical perspective. At
West Coast Trial Lawyers
, our
Los Angeles car accident attorneys
have seen first-hand the physical, mental, emotional, and/or financial damage a car accident caused by speeding can cause innocent victims and their families. We are here to help the victims and their families recover fair compensation after an accident. Because these injuries are often catastrophic and life changing, victims and their families need to be represented by a skilled car accident lawyer who will fight to get them the full compensation they deserve and need. To schedule a
free consultation
at our
Los Angeles personal injury law firm
, please contact our
24/7 legal team
by calling
(888) 341-9802
or filling out our
quick contact form
.
Accidents and Injuries Caused by Speeding
It goes without saying that speeding is an entirely preventable behavior. Reducing your speed behind the wheel, even by just a few miles per hour to meet the speed limit or speed of traffic , can save lives and significantly reduce medical costs and damages to property. Speeding endangers everyone. In 2017 alone, speeding killed an alarming 9,717 people in the United States, accounting for over a quarter (26 percent) of all traffic fatalities that year. Car accidents and injuries caused by speeding can be exacerbated by even the slightest increase in speed. For example, going 5 mph to 10 mph faster than the posted speed limit can make the difference between a life or death scenario in a car accident. It's simple: anytime a driver increases his or her speed from 40 mph to 60 mph, the energy that is released in an accident more than doubles. According to statistics compiled by The
National Highway Traffic Safety Administration (NHTSA)
, 30 percent of all fatal car accidents can be directly attributed to speeding. Another eye catching statistic, according to the National Safety Council, is that about 13,000 lives are lost yearly as a direct consequence of speeding. The
Insurance Institute for Highway Safety (IIHS)
also noted a direct and obvious correlation between vehicle speed and crash severity. It's simple laws of physics in action - the faster the speed of a vehicle in motion, the greater the impact, and the more severe and potentially life threatening the subsequent injuries will be. The study conducted by the IIHS also determined that motorists traveling at or below the speed limit significantly lowered their risk of being seriously injured in a car accident. In contrast, the risk of being severely injured increased exponentially for those choosing to drive above the speed limit.
Consequences of Speeding
The faster a car is moving, the more energy and time it takes to bring it to a complete stop. Driving at high speeds increases the likelihood that a driver will lose control of his or her vehicle. Traveling at excessive speeds greatly reduces driver reaction time and their ability to adapt to unexpected changes in traffic or emergencies.
The consequences of speeding for a driver include:
Loss of vehicle control.
Reduced effectiveness of airbags and crash safety technology.
Decreased reaction times.
Increased degree of crash severity.
Increased severity of bodily injuries.
Increased property damages and medical costs.
Many reasons why a driver would choose to speed include:
Traffic Congestion
A driver aggravated by heavy traffic may respond by becoming aggressive. Aggressive behavior includes speeding, frequent and unnecessary lane changes, and angry or violent displays towards surrounding drivers.
The Anonymity of a Vehicle
Sitting within the body of a car can give a driver the feeling of being disconnected or shielded from his or her environment. This insulation from reality can be very dangerous, as some people may feel empowered to speed or drive aggressively as they're unlikely to ever see any witnesses to their reckless behavior again.
Time Constraints
Some people choose to speed simply because they're running late and have too much to do.
Disregard for the Law and Other Drivers
The vast majority of drivers rarely speed or drive aggressively, and many never will. However, several drivers do show aggressive and reckless behavior, such as speeding or frequent lane changes that are putting other drivers' lives in danger. If you ever encounter a speeding driver while on the freeway, or even on your own street, it's best to simply get out of the way. There is no reason to get involved. Do not attempt to flag down the vehicle, and don't try to get their attention in any way. While you may feel upset as a witness to another driver's reckless behavior, it is always in your best interest to protect yourself above anything else. However, if your safety is at risk due to a speeding driver, the best thing to do is call 911 and request assistance.
Contact Us to Find Out How We Can Help
If you have sustained injuries as a result of another driver's speeding, you have the right to hold that driver responsible. A skilled
Los Angeles car accident attorney
at
West Coast Trial Lawyers
can help you recover compensation for the losses you have suffered, including medical bills, property damage, lost wages, and pain and suffering. Contact us today by calling
(888) 341-9802
or filling out our
quick contact form
to schedule a free consultation with our experienced, caring, and compassionate legal team.


They know what they're doing, very well. Not only did I not make a single phone call from the day I hired them, but I also received calls from their case managers and paralegals who want to make sure my treatment was going well. They whole team took care of me. Thank you WCTL for taking full responsibility of my case and getting me an amazing settlement.


I can say with confidence that this team is the best in the business. . . . Dean took the time to really listen and hear me out. He assured me that he was going to move mountains because he believed in me, and he ended up doing just that. I've never met a more focused and passionate attorney in my life. If you're looking for a firm that treats its clients with the utmost respect and care, calling WCTL is a no-brainer. I wouldn't think twice about working with them again in the future.