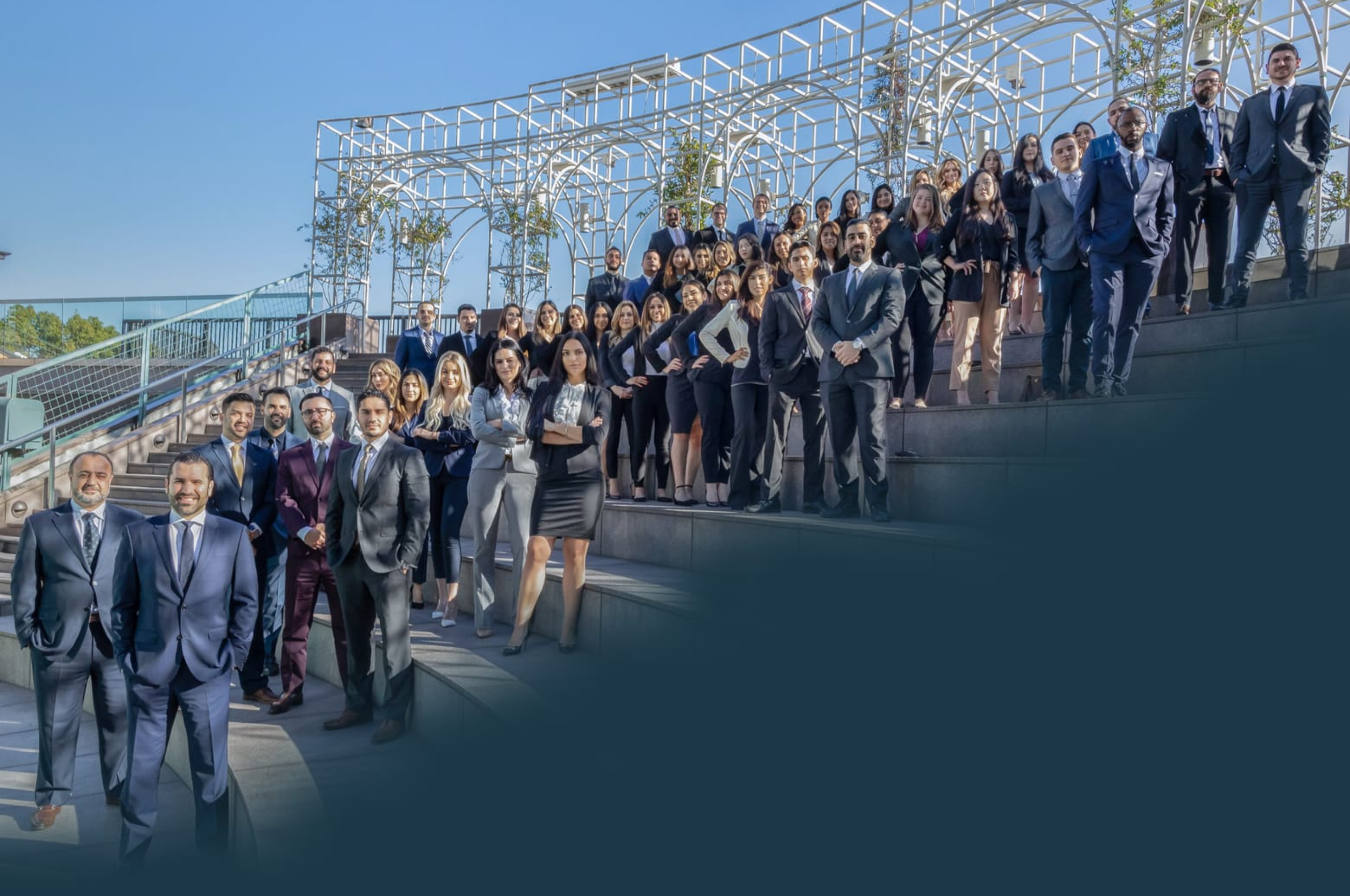 San Francisco Uber and Lyft Accident Attorney
Our San Francisco Uber and Lyft Accident Attorneys Will Help Maximize Your Settlement
Rideshare services, such as Uber and Lyft, offer convenience to those that want to travel without having to use public transportation or their own vehicles. These services allow people to remove stress and the responsibility of driving to help them relax or have an eventful night out. As these benefits continue to attract thousands of people to use Uber and Lyft, it has resulted in an increase in popularity across California. However, with the release of safety reports provided by
Uber
and
Lyft
, some people have become more hesitant to use their services. Both rideshare companies have received submissions by drivers and passengers indicating that they were involved in car accidents, physical assaults, or sexual assaults during trips. This information has made people reconsider relying on these rideshare services to travel as they fear that they could be the next victim. If you were harmed or injured during a trip with Uber or Lyft, our
San Francisco rideshare attorneys
will help you get the justice and compensation you deserve. We have won over 5,000 personal injury cases and recovered more than $1 billion in settlements for our clients. Due to our achievements, we have been acknowledged as one of the top personal injury law firms in
San Francisco.
Please don't hesitate to contact our 24/7 legal team by calling
(415) 326-8794
or emailing
[email protected]
to schedule a free consultation at our
San Francisco personal injury law firm.
Safety Tips for Rideshare Trips
Many passengers often fear that they will experience a car accident when using Uber or Lyft as they have no control over the vehicle and are putting their trust in a stranger to take them to their destination. Furthermore, with reports of physical and sexual assaults taking place during trips, it makes people become even more cautious when entering a stranger's vehicle. However, passengers are not the only ones that develop these anxious thoughts. Uber and Lyft drivers also have their own fears and worries once they are online and accepting ride requests. The idea of having a stranger entering your vehicle can make it a bit of an uneasy or unsettling experience. You never know what to expect. These thoughts and feelings coming from both parties are completely understandable. With that being said, we have created a list of safety tips that apply to both rideshare drivers and passengers. Our objective is to ensure that both parties incorporate safety practices that will allow them to feel comfortable and at ease during trips.
For Uber and Lyft Drivers:
Use a phone mount. This will help you view your phone without the need of taking your hands off the wheel. You will also be able to notice passenger requests much quicker and be able to look at your GPS at all times when picking up or dropping off a passenger.
Minimize distractions from passengers. It can be tempting to take your eyes off the road and engage in a conversation with passengers in your vehicle. However, your first priority is to complete work-related duties. Be sure to refrain from looking in the rear-view mirror for extended periods of time as you will increase the risk of getting into an accident.
Pay attention to any warning signs given by the passenger. Observe your passenger as they are approaching or entering your vehicle. If you notice anything alarming that may affect your safety, you may refuse to offer the passenger your services.
Prepare for the unexpected by having an emergency kit ready at hand. If an issue occurs where you will need to help yourself, or the passenger, you should have a safety kit in your vehicle that is ready to be used. Ideal items to place in this safety kit include, water bottles, snack bars, flashlight with working batteries, duct tape, extra phone charger, bandages, antibiotic ointment, hand sanitizer, or a spare tire.
Complete regular vehicle inspections. It is important for an Uber or Lyft driver to get their vehicle inspected to make sure that it is still in good condition. This requires the driver to take their vehicle to an Uber or Lyft inspection station where the vehicle will be assessed. This will help determine whether a driver may continue to use the vehicle to fulfill work-related duties.
Make sure to rest before you start working. Giving your body the rest that it needs is extremely important as it can affect the way you function throughout the day. Lack of sleep will make it difficult for a driver to stay fully awake when picking up or dropping off a passenger. This can increase the risk of the driver getting into an accident.
Have personal auto insurance coverage. No matter how safe and cautious you are behind the wheel, an accident can still happen. Unfortunately, many negligent drivers occupy California roads. This is why the state requires drivers to obtain car insurance to protect them financially if ever involved in a motor vehicle accident. Uber and Lyft do offer insurance policies for those that are involved in an accident while on the job. However, this does not indicate that you should not acquire your own personal auto insurance. You will still need to have one under California law. Generally, car insurance will come with coverage, such as property damage liability, bodily injury liability, uninsured/underinsured motorist bodily injury, and uninsured/underinsured motorist property damage.
For Uber and Lyft Passengers:
Remain inside a building while waiting for your ride. This will help prevent strangers from attempting to engage in dangerous activities with you.
Make sure you know the vehicle. Once you see the vehicle approaching, check to verify if it is the same model and license number as stated in your rideshare app. It is important to authenticate your driver as there have been several instances where someone was murdered or kidnapped by a "rideshare driver" claiming to be working under Uber or Lyft.
Sit in the back seat. By sitting in the back seat, you will be given access to two exits, which is convenient for situations where you feel like you may be in danger.
Inform your friend or family member of your current location. To feel safe and secure, you can share your location with a friend or family member. Not only will you have your location shared, but you will also send over your driver's information, such as their name and license plate number. Both Uber and Lyft offer this feature.
Do not share your personal information with the rideshare driver. Your driver does not need to know your phone number or if the place you're being dropped off at is your home. The app protects your personal information by giving you an anonymous number, which is for your own safety.
Always wear a seat belt when you are in a moving vehicle. This will protect you from sustaining severe injuries. According to the Centers for Disease Control and Prevention (CDC), wearing a seat belt is still the best way of reducing injuries or saving a life while in a car accident.
Keep a clear mind. This is primarily directed towards passengers who are planning a night out with friends. Make sure to maintain a decent level of alcohol consumption. Getting too drunk can be dangerous for you as you are unaware of the rideshare driver's intentions and could be assaulted. It is also likely that you could cause physical harm to the rideshare driver or damage their vehicle by spewing vomit into or onto the vehicle.
Protect yourself. Do not be afraid to ask the rideshare driver to stop the vehicle if you no longer want to use their services. If you sense that the rideshare driver is acting suspicious, under the influence of drugs or alcohol, or with a friend, you should cut your ride short.
West Coast Trial Lawyers Is Always Here to Help
If you were involved in an Uber or Lyft accident and would like to pursue legal actions against the party at-fault, our experienced team of San Francisco Uber and Lyft accident attorneys at
West Coast Trial Lawyers
will help you recover economic and non-economic damages, such as medical bills, lost wages, pain and suffering, and more. To schedule a free, no-obligation consultation at our San Francisco personal injury law firm, please contact our 24/7 legal team by calling
(415) 326-8794
or emailing
[email protected]
.


They know what they're doing, very well. Not only did I not make a single phone call from the day I hired them, but I also received calls from their case managers and paralegals who want to make sure my treatment was going well. They whole team took care of me. Thank you WCTL for taking full responsibility of my case and getting me an amazing settlement.


I can say with confidence that this team is the best in the business. . . . Dean took the time to really listen and hear me out. He assured me that he was going to move mountains because he believed in me, and he ended up doing just that. I've never met a more focused and passionate attorney in my life. If you're looking for a firm that treats its clients with the utmost respect and care, calling WCTL is a no-brainer. I wouldn't think twice about working with them again in the future.