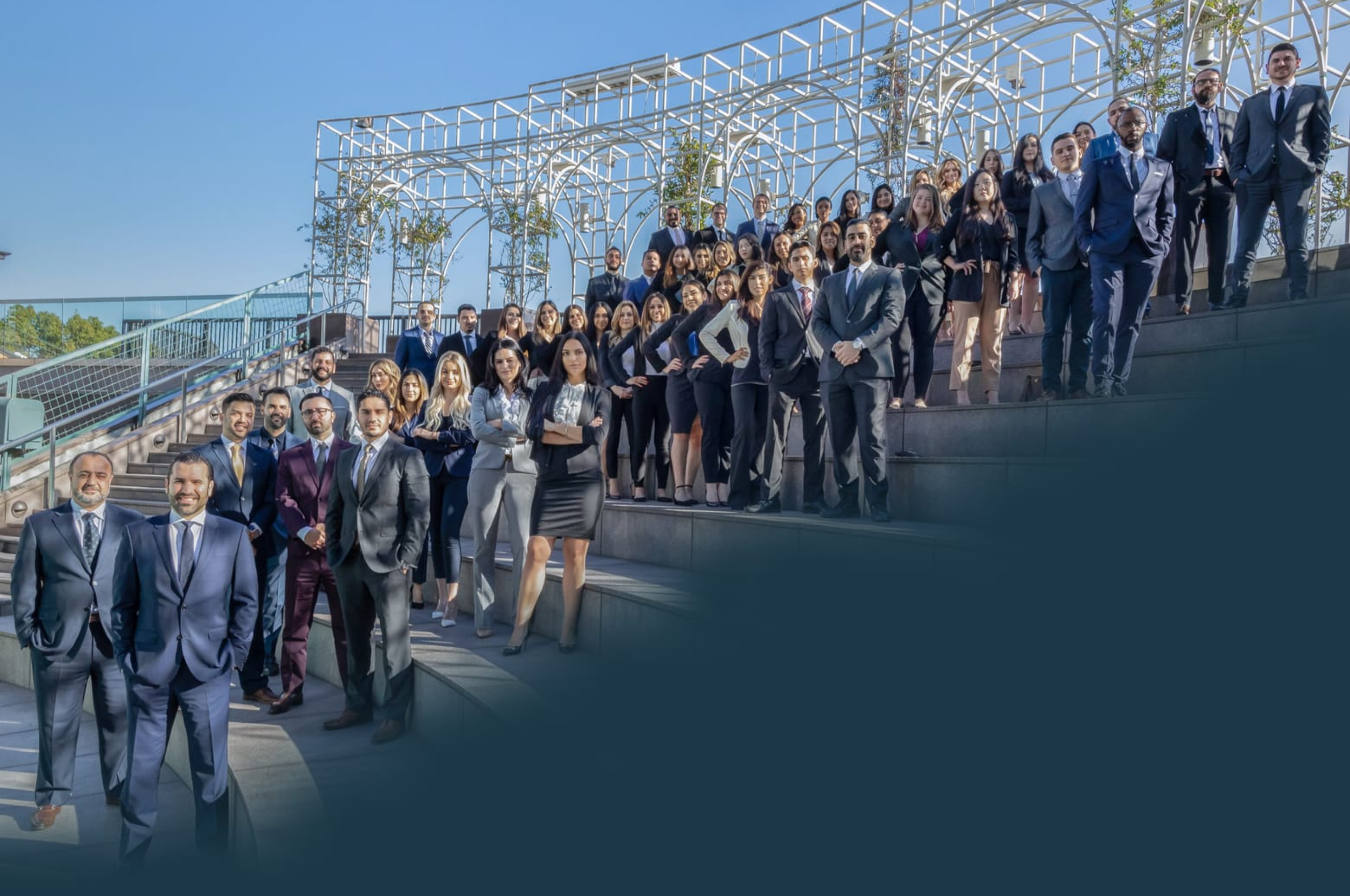 San Francisco Car Accident Attorney
How Can I Determine Liability After a Car Accident?
Vision Zero
has stated that every 15 hours, on average, a person living in
San Francisco
is taken to the hospital after suffering from severe injuries caused by a traffic accident. According to the
San Francisco Chronicle
, the city has faced more than 200 deaths due to traffic accidents from 2014 to 2020. Over 20,000 people have also endured serious injuries. In recent reports, from 2019 to 2020, there have been a total of 58 deaths caused by motor vehicle accidents. With these alarming statistics, it is heavily encouraged for drivers to always drive safely and follow the rules of the road. Drivers are given the duty of care to make sure that they keep a safe environment for others nearby. Unfortunately, many choose to ignore the rules of the road, thus breaching their duty of care and putting everyone's lives at risk of getting into an accident. If you were involved in a car accident due to the negligence of another driver, you may be eligible to file a personal injury claim against them. At West Coast Trial Lawyers, our
San Francisco car accident attorneys
have over 60 years of collective legal experience in handling personal injury cases. With our track record of recovering more than $1 billion in settlements for our clients, we are confident that we will deliver a good outcome to your case. Please do not hesitate to contact our 24/7 legal team by calling
(415) 326-8794
or emailing
[email protected]
to schedule a free consultation at our
San Francisco personal injury law firm.
Determining Liability in a Car Accident
Determining who is at-fault for a car accident can be difficult. As stated before, a driver is required to provide a duty of care to others while on the road. If they are found breaching their duty of care, such as speeding or driving while under the influence, then they will be held liable for damages. However, if other parties involved in the accident contributed any sort of negligence, then they may also share a degree of liability for causing the accident. Liability will be divided based on how much negligence each party committed. In California, this is called
comparative negligence.
What to Do After a Car Accident
It can be a traumatic experience to get into a car accident. It is completely normal to have overwhelming emotions, such as fear and anxiety. If possible, try to maintain these emotions in order to acquire important information that will help you file a strong and convincing personal injury claim against the party at-fault. Below, we have listed a series of steps you should consider taking after a car accident.
Check for any injuries or damages. If you notice anyone suffering from any serious injuries or damages, you should contact the police.
Call the police, if necessary. They will arrive at the scene of the accident and conduct an official police report. Paramedics may also be present to administer immediate medical care to those who need it.
Exchange information. Share each other's driver's license details, license plate numbers, contact information, and insurance information.
Gather evidence. You should take pictures or record your injuries, damages, and the location of where the accident took place. Do not forget to request a copy of the official police report. Lastly, you should jot down your perspective of the accident in your diary or journal. Make sure to have the date and time of the event included in your entry.
Visit the doctor. Accident victims are always encouraged to visit a doctor to get their injury examined. If the doctor notices any problems, such as a fractured bone, internal bleeding, or an infection, then they will create a treatment plan that will help you with your recovery. Your visit will be saved on file and can be used as evidence to include in your claim.
Reach out to a San Francisco car accident attorney. Insurance companies will offer a low settlement amount as their first offer, which is why it is important to have an experienced car accident attorney on your side. The attorney will negotiate with the insurance companies to get you fair compensation that will help cover for damages caused by the accident.
Available Damages After a Car Accident
If you were injured in a car accident that was caused by someone's negligence, you may be entitled to receive economic and non-economic damages.
Economic damages
are intended to compensate an accident victim for losses a dollar amount can objectively be attached to. The total amount of compensation is calculated by determining the amount of out-of-pocket losses an injured driver has or will expect to incur as a result of their injuries. A few examples of economic losses include loss of earning capacity, medical bills, lost wages, and property damage.
Non-economic damages
, on the other hand, are intended to compensate an injury victim for losses that are thought of as subjective. For example, non-economic damages may include compensation for emotional distress, pain and suffering, and loss of enjoyment of life. An injured car accident victim is, in rare cases, also entitled to
punitive damages.
Punitive damages are rare and will be added to the normal damages a car accident victim is already entitled to. A court awards punitive damages, but only when a defendant deliberately tries to cause someone harm or behaves in a very egregious manner. Driving under the influence or being guilty of a hit and run are two examples of incidents that may qualify a victim for punitive damages.
West Coast Trial Lawyers Is Here to Help
If you were involved in a car accident in San Francisco and would like to pursue a lawsuit against the party at-fault,
West Coast Trial Lawyers
has experienced San Francisco personal injury attorneys who are readily available to help you with your case. Contact our 24/7 legal team today by calling
(415) 326-8794
or emailing
[email protected]
to schedule a free consultation at our San Francisco personal injury law firm.


They know what they're doing, very well. Not only did I not make a single phone call from the day I hired them, but I also received calls from their case managers and paralegals who want to make sure my treatment was going well. They whole team took care of me. Thank you WCTL for taking full responsibility of my case and getting me an amazing settlement.


I can say with confidence that this team is the best in the business. . . . Dean took the time to really listen and hear me out. He assured me that he was going to move mountains because he believed in me, and he ended up doing just that. I've never met a more focused and passionate attorney in my life. If you're looking for a firm that treats its clients with the utmost respect and care, calling WCTL is a no-brainer. I wouldn't think twice about working with them again in the future.