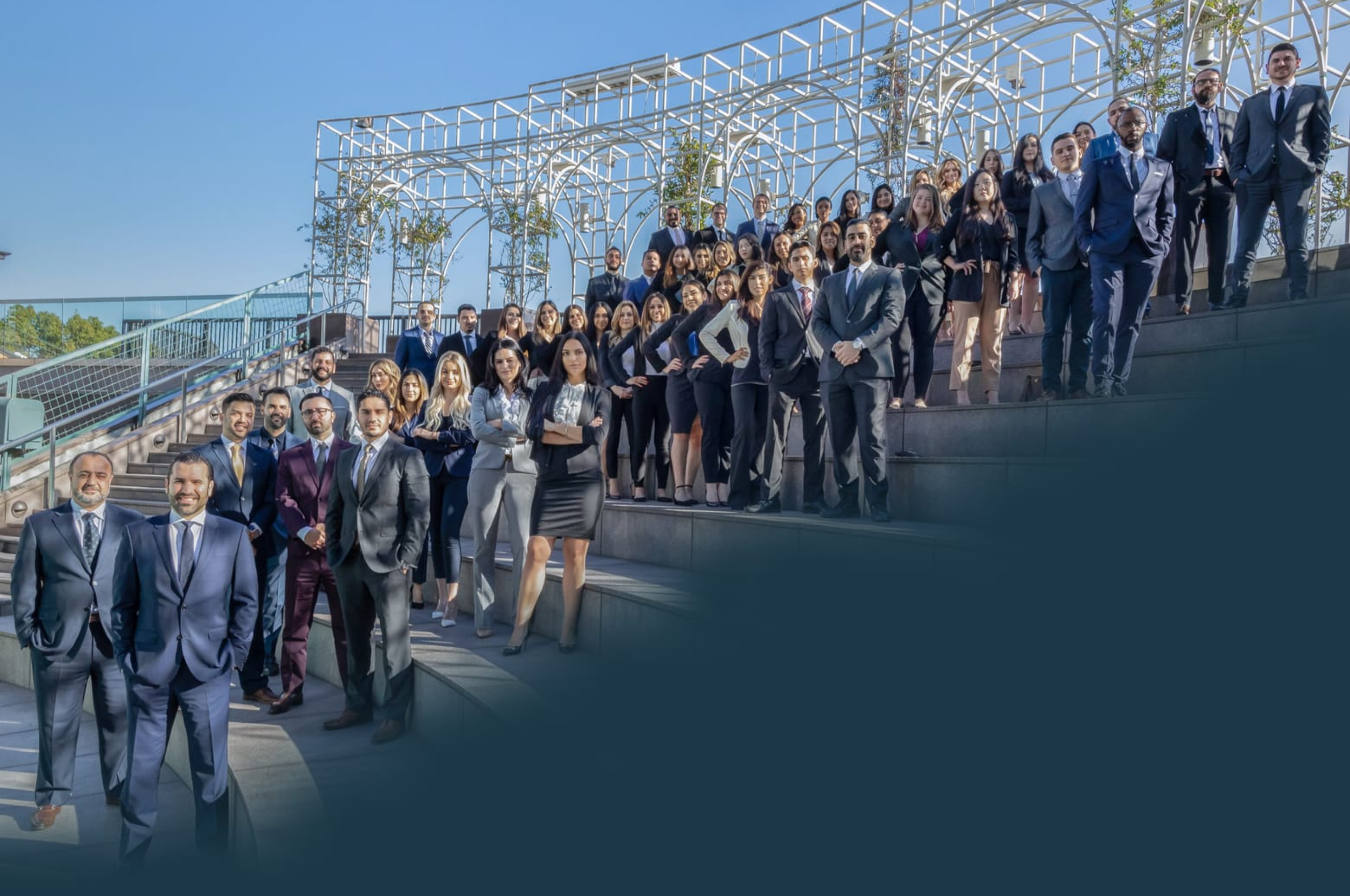 San Francisco Truck Accident Attorney
Our San Francisco Truck Accident Attorneys Will Help You Get the Compensation You Deserve
The aftermath of a truck accident is vastly different compared to a car accident. Injuries are more likely to be severe if a driver is involved in an accident with a commercial truck. This could result in costly medical care that will require the victim to fall into a financial burden having to pay off for hospital bills and doctor visits, along with other damages. Victims of a truck accident are eligible to file a personal injury claim against the party at-fault for injuries and/or damages. The victim is required to show proof of:
The other party owing a duty of care to the victim,
The other party breaching their duty of care, and
The breach being the main cause of the accident.
If the victim is able to provide these three elements as proof of the other party committing negligence, then the victim will be awarded economic and non-economic damages. However, it is encouraged for accident victims to contact a skilled personal injury attorney. The attorney will assess the victim's case and provide legal assistance to ensure the victim acquires fair compensation that will cover for damages caused by the accident. At West Coast Trial Lawyers, our
San Francisco truck accident attorneys
have won over 5,000 personal injury cases and recovered more than $1 billion in settlements for our clients. Due to our achievements, we have been ranked as one of the top personal injury law firms in
San Francisco.
Please don't hesitate to contact our 24/7 legal team by calling
(415) 326-8794
or emailing
[email protected]
to schedule a free consultation with our
San Francisco personal injury law firm.
Who Can Be At-Fault for a Truck Accident?
California is a
comparative negligence state
, meaning that an at-fault driver may be entitled to file a personal injury lawsuit for damages, even if they were partially at-fault for causing a truck accident. While multiple parties can be held liable for a truck accident victims' injuries and losses, proving liability will typically involve one or both of two legal theories: negligence and strict liability. According to
California negligence law
, a truck driver who is found guilty of negligence will be held accountable for causing injuries or damages. The aggrieved party is required to show proof that the truck driver breached their duty of care, which ultimately caused the accident.
California's strict liability law
states that designers, manufacturers, and even any companies involved in a product's chain of distribution can all be held responsible if their defective product was the cause of a truck accident. In a strict liability case, negligence will not be a factor when determining liability since any of these companies can be found responsible regardless of whether they made any mistakes that contributed to the truck accident. Possible guilty parties in truck accidents may include:
The truck driver. All trucks are subject to state and federal laws and regulations to minimize accident risks, however, truck drivers are often under immense pressure to meet their deadlines. This will likely cause them to perform reckless or negligent actions to avoid falling behind on their schedules.
The truck company. Truck companies may intentionally violate transportation regulations or safety requirements to increase their profit margins. If these violations contribute to a truck accident, then that company will be held liable for injuries or damages.
Designers, manufacturers, or any companies involved in a product's chain of distribution. They will be held accountable if a defective truck part causes, or contributes to causing, a truck accident.
Other driver(s). A driver, or multiple drivers, can also share some degree of liability for contributing to a truck accident. However, an injured driver who is found partly responsible for a truck accident may still be able to recover some damages.
What to Do After a Truck Accident
In order to acquire fair compensation that will help you cover for any injuries or damages you sustained from a truck accident, you should take these tips into consideration.
Check on everyone involved. Any serious injuries or damages should be reported to the police as soon as possible.
Call the police, if necessary. The police will arrive at the scene of the accident and conduct an official police report. Paramedics may also be present to perform immediate medical care to those who are injured.
Exchange information. Make sure to gather names, phone numbers, addresses, driver's license details, license plate numbers, and insurance information from everyone involved in the accident.
Document the accident. It is ideal to take as many pictures or video footage of your injuries, damages, and the location of where the accident took place. You should also jot down your perspective of what happened. Do not forget to include the date and time of when the event occurred.
Do not discuss the accident. Keeping calm is easier said than done, especially in the aftermath of a collision, however, if possible, do not talk about the incident at all. Never admit fault and do not make any statements about who may be at-fault either.
Find a witness. If there are any available witnesses nearby, you should ask for their consent to write down their contact information. Their witness testimonies will greatly strengthen your claim.
Seek medical attention. As with most car accidents, injuries suffered as a result of a truck accident may not manifest any adverse effects until days or weeks after the incident took place. Whether you believe you are injured or not, you should get examined by a doctor. The doctor will run tests to determine if you sustained any injuries that may require further medical care. And most importantly, unless you are seen by a doctor, the insurance company is likely to argue that you were not hurt at all, which could be very detrimental to your claim.
Contact a truck accident lawyer. The days following a truck accident are very delicate. Not only should you consult a doctor, it is recommended that you retain the services of an experienced San Francisco truck accident attorney. You may be contacted by insurance representatives who will try to pressure you into settling. Do not speak to anyone about the situation until you have consulted with an attorney first. Insurance companies are not on your side. A truck accident lawyer will be there every step of the way by dealing with paperwork and the insurance companies so that you can focus on your recovery.
West Coast Trial Lawyers Is Here to Help
If you were involved in a truck accident in San Francisco and would like to pursue a lawsuit against the party at-fault,
West Coast Trial Lawyers
has experienced San Francisco personal injury attorneys who are readily available to assist you with your case. Contact our 24/7 legal team today by calling
(415) 326-8794
or emailing
[email protected]
to schedule a free consultation at our San Francisco personal injury law firm.


They know what they're doing, very well. Not only did I not make a single phone call from the day I hired them, but I also received calls from their case managers and paralegals who want to make sure my treatment was going well. They whole team took care of me. Thank you WCTL for taking full responsibility of my case and getting me an amazing settlement.


I can say with confidence that this team is the best in the business. . . . Dean took the time to really listen and hear me out. He assured me that he was going to move mountains because he believed in me, and he ended up doing just that. I've never met a more focused and passionate attorney in my life. If you're looking for a firm that treats its clients with the utmost respect and care, calling WCTL is a no-brainer. I wouldn't think twice about working with them again in the future.