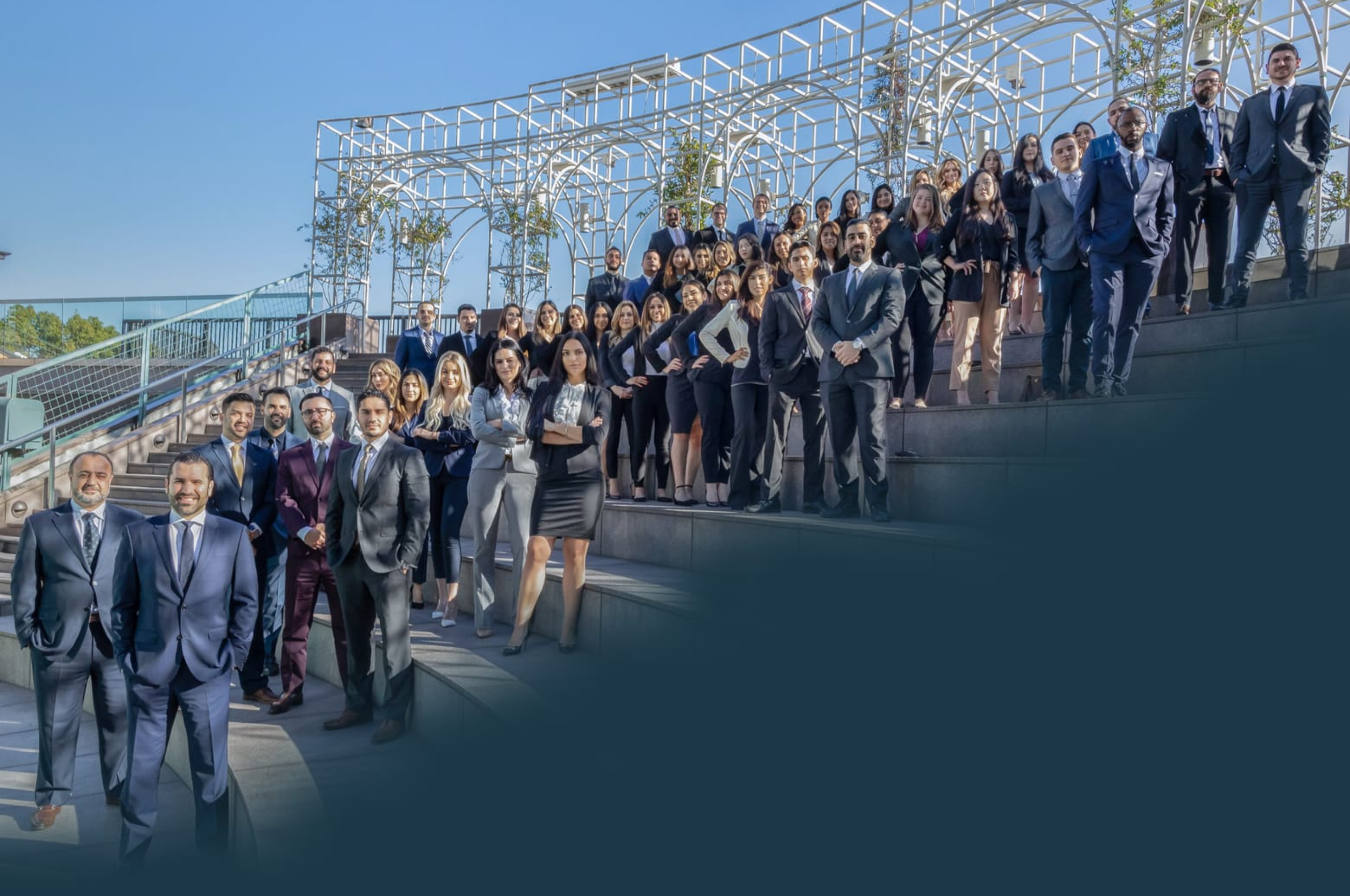 San Bernardino Motorcycle Accident Attorney
What Risks Are Associated With Riding a Motorcycle?
San Bernardino has a rich history of motorcycle riding, and it continues to grow in popularity till this day. The number of motorcycles on the road tends to be high in this city because of its pleasant climate that provides an enjoyable experience for motorcyclists to get out and enjoy a nice ride on the road.
Riding a motorcycle can bring a feeling of freedom and independence. However, this euphoria often comes at a price. The exposure to high speeds can create incredibly dangerous conditions for any motorcyclist. The lack of visibility is one of the major contributing factors that lead to collisions on the road. Motorcycles can disappear entirely into the blind spot of many vehicles. This is especially problematic when a motorcyclist is attempting to pass a commercial truck or 18-wheeler. However, as a motorcyclist, you have the right to be on the road.
If you were involved in a motorcycle accident due to the negligence of another driver, you may be eligible to receive compensation for your losses. At West Coast Trial Lawyers, our experienced San Bernardino motorcycle accident attorneys have over 60 years of collective legal experience in handling personal injury cases. With our track record of recovering more than $1 billion in settlements for our clients, we have been ranked as one of the top personal injury law firms in San Bernardino.
To schedule a free consultation at our San Bernardino personal injury law firm, contact our 24/7 legal team by calling (909) 787-2178 or emailing [email protected].
The Dangers of Riding a Motorcycle
The dangers of riding a motorcycle in San Bernardino are high compared to other parts of California. One organization that collects statistics about the crash rates for motorcycles compared to other vehicles is the National Highway Traffic Safety Administration (NHTSA). This institution tracks the number of accidents and fatalities involving motorcycles in San Bernardino and Southern California in general.
One report issued by this organization showed that motorcycle riders in San Bernardino are 27 times more likely to die in a collision with another vehicle compared to car occupants. They are also six times as likely to become seriously injured because of the vulnerability and exposure during a collision.
The NHTSA tracked an increase in the number of fatalities and linked these incidents to specific causes. The increase in the fatalities and injuries sustained by people involved in motorcycle accidents were attributed to the following:
Intoxication levels of motorists and motorcyclists
An increase in the number of motorcycles on the road
The older age of the average motorcycle rider
An increase in the number of unlicensed motorcyclists
The larger engines on newer motorbikes, which adds additional power to every collision
What to Do After After a Motorcycle Accident
Any accident on the road is a traumatic experience for those involved. It's imperative to take the right actions after an accident in order to create a compelling legal case. Below, our San Bernardino motorcycle accident attorneys have created a list of steps a motorcyclist should take after a motorcycle accident.
Head over to a safe location nearby. Find a safe location nearby and contact the police if you notice any injuries or damages.
Contact the police. Once the police have been contacted, they will arrive at the scene of the accident and conduct an official police report. Paramedics may also be present to provide immediate medical attention to those who are injured.
Collect evidence. Take photographs and/or video footage of your injuries, damages, and the location of where the accident took place. You should also ask the police for a copy of the official police report. Lastly, it would be ideal to document your perspective of what happened before, during, and after the accident. Make sure to include the date and time of when the event occurred.
Acquire witness information. You should ask any witnesses nearby for their consent to have them included in your case. If they give you their approval, then you should get their contact information. Remember, witness testimonies can greatly support your claim.
Contact a personal injury attorney. The attorney will guide you through the process of filing a personal injury claim. Not only will they help strengthen your claim, but they will also negotiate with insurance companies to ensure you get fair compensation.
West Coast Trial Lawyers Is Here to Help
If you or a loved one were involved in a motorcycle accident in the city of San Bernardino, you may be eligible to receive compensation. Our San Bernardino motorcycle accident attorneys at West Coast Trial Lawyers will help you get the justice you deserve for damages caused by the accident.
Contact us today by calling (909) 787-2178 or emailing [email protected] to schedule a free consultation with our knowledgeable, caring, and compassionate legal team.


They know what they're doing, very well. Not only did I not make a single phone call from the day I hired them, but I also received calls from their case managers and paralegals who want to make sure my treatment was going well. They whole team took care of me. Thank you WCTL for taking full responsibility of my case and getting me an amazing settlement.


I can say with confidence that this team is the best in the business. . . . Dean took the time to really listen and hear me out. He assured me that he was going to move mountains because he believed in me, and he ended up doing just that. I've never met a more focused and passionate attorney in my life. If you're looking for a firm that treats its clients with the utmost respect and care, calling WCTL is a no-brainer. I wouldn't think twice about working with them again in the future.