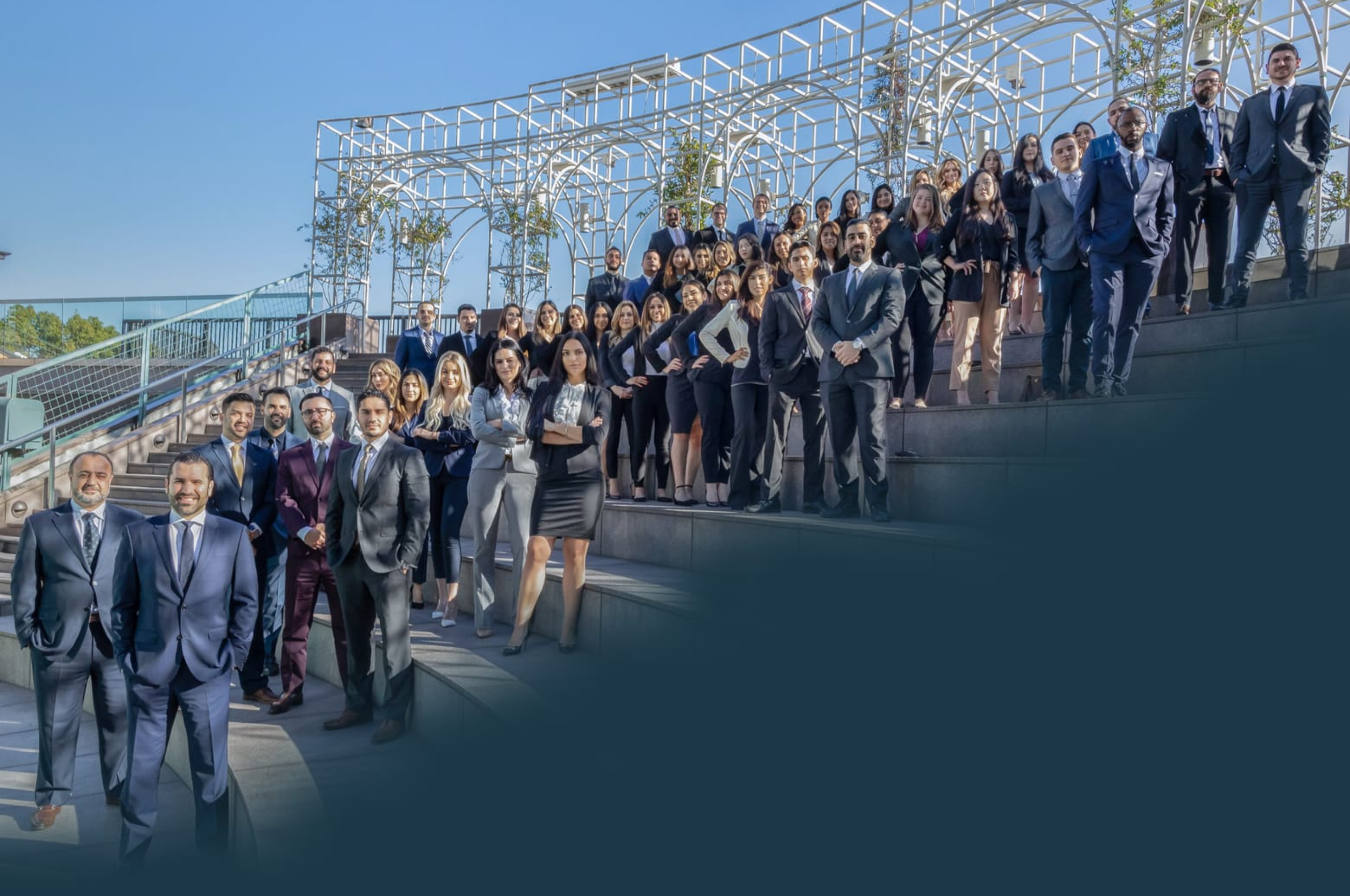 San Bernardino Scooter Accident Attorney
How Scooter Accidents Are Handled in San Bernardino
E-scooters have become commonplace throughout many cities in California, including San Bernardino. People like the idea of using e-scooters for convenient traveling purposes. Companies, such as Lime or Bird, continuously produce thousands of e-scooters and have placed them throughout various cities in California to make it more likely for people to come across them. It is a good strategy for Lime and Bird to encourage people to use their e-scooters when they get tired of walking.
Even though e-scooters offer benefits, they may also have some downsides. This includes:
A negligent rider using an e-scooter. Riders who choose to disobey the rules of the road may tend to get themselves into serious danger. Not only are they risking their own lives, but they are also endangering pedestrians, bicyclists, and drivers nearby.
An inexperienced rider. Many people do not like the idea of e-scooters being easily accessible, especially for those who have little to no riding experience. It is inevitable for a new rider to get themself into harm's way. Any wrong or sudden movements could throw them off and result in an accident.
An e-scooter is left on the ground. Unfortunately, it has been very common for riders to leave an e-scooter on the ground after they have finished using it. This may create an unsafe environment for pedestrians as it may trigger one to trip and fall while walking on the sidewalk.
If you are a victim of an e-scooter accident and would like to sue the party at-fault due to their negligence, West Coast Trial Lawyers has San Bernardino e-scooter accident attorneys with over 60 years of collective legal experience in handling personal injury cases. We have secured more than $1 billion in settlements and judgments for our clients. Our team strives to make sure you get the maximum compensation you deserve for your losses.
If you would like to schedule a free, no-obligation consultation at our San Bernardino personal injury law firm, please contact our 24/7 legal team by calling (909) 787-2178 or emailing [email protected].
E-Scooter Rental Accidents
E-scooter services are available all across California. This gives people the opportunity to conveniently travel at an affordable price, which is why it should be no surprise that e-scooters have grown in popularity. However, in San Bernardino, there have been reports of fatal e-scooter accidents. Common factors that have contributed to these incidents include the following:
Single E-Scooter Rider Accident
A single e-scooter rider accident usually involves solely the rider themself. This may occur when a rider is either inexperienced or reckless. An inexperienced rider does not have a full understanding of how to properly use an e-scooter, thus making it more likely for them to get into an accident. A reckless e-scooter rider may intentionally perform negligent actions that could threaten their safety and cause them to collide into objects, such as a tree, building, or parked vehicle.
Product manufacturers may also cause a single e-scooter rider accident. If a rider is using a defective e-scooter, such as one that has loose handlebars or unresponsive brakes, it is inevitable that an accident may occur. The product manufacturer will be held accountable for damages if the defective e-scooter contributed to the cause of an accident.
Lastly, the city of San Bernardino could be held liable for a single e-scooter rider accident, as well. It is required for the city to provide well-established roads for drivers and riders to use. If there are any road hazards, such as potholes, cracked pavements, or debris, the city is obligated to fix these issues as soon as possible or have a warning sign to notify people to avoid that particular area. Failure to take any action can result in an accident, which may subject the city to liability.
E-Scooter and Car Accident
Drivers are always encouraged to check their surroundings prior to making any decisions when it comes to turning, making lane changes, or parking. Since an e-scooter is very small in size, it can be difficult to detect them while on the road. However, it is still a driver's duty of care to maintain a safe environment for everyone around them, including e-scooter riders. Unfortunately, there are drivers who choose to act negligently and perform actions without feeling the need to observe their surroundings. A common type of accident that may happen from this would be an open car door crash. An open car door crash occurs when a driver is getting out of the vehicle without checking to see if any pedestrian, bicyclist, or e-scooter rider is nearby. Once the driver opens the car door, an e-scooter rider may aggressively slam into it and sustain serious injuries from the harsh impact, such as a broken bone, arm and leg injury, or spinal cord injury. The driver may be subject to liability for any damages that occurred from the crash.
E-Scooter and Pedestrian Accident
An e-scooter and pedestrian accident can be caused by both parties. To begin with, an e-scooter rider is expected to follow California's road rules. If an e-scooter rider performs a negligent action, such as illegally riding on a sidewalk, it can result in a pedestrian accident. The e-scooter rider will face legal consequences for their recklessness.
A pedestrian could also be found at-fault for an accident. Let's say an intoxicated pedestrian is trying to jaywalk on a popular street. As they are crossing the street, an e-scooter rider suddenly appears and crashes right into them. Under this circumstance, the pedestrian could be found liable since they were illegally crossing a street while under the influence of alcohol. However, the e-scooter rider may also share some liability, especially if they were found speeding or performing other negligent actions that contributed to the accident. This type of case could be complex and may require the services of an experienced personal injury attorney to determine who is more at-fault for the accident.
Pedestrian Tripping Over an E-Scooter
It is very common for those who rent e-scooters to leave it on the ground after completing their session. This could create a dangerous environment for pedestrians, especially if they are not paying attention to where they are going. Many pedestrians are often found glued to their phones, which can distract them from avoiding any hazards on the sidewalk, including an e-scooter. If a pedestrian is unable to detect an e-scooter, then they could easily trip over it and fall on the ground. This is why it is heavily encouraged for riders to leave an e-scooter in a standing position rather than laying it down for others to trip over.
Liability for this type of accident may vary depending on the case. If an e-scooter rider is found intentionally placing an e-scooter on the ground to harm pedestrians, then that individual may face legal repercussions for their actions. The city of San Bernardino may also be held accountable if they do not act quickly enough to remove a mass collection of e-scooters being piled up on sidewalks.
Liability and Damages After an E-Scooter Accident
Since California is a comparative negligence state, more than one party can be found liable for an e-scooter accident, such as the city, e-scooter rider, driver, or pedestrian. Liability will be divided based on the amount of negligence that was contributed by each party involved in the incident.
As previously stated, it is recommended for the victim of an e-scooter accident to reach out to a personal injury attorney to review their case and determine who may be at-fault for causing damages.
Once the party at-fault has been identified, the victim may proceed to file a personal injury claim. The victim must provide convincing evidence in order to be awarded economic and non-economic damages that resulted from the accident. Recoverable compensation may include the following:
Medical Expenses
Lost Wages
Emotional Distress
Property Damages
Pain and Suffering
Loss of Companionship
Loss of Earning Capacity
Contact Us
If you or a loved one were involved in an e-scooter accident, West Coast Trial Lawyers has San Bernardino e-scooter accident attorneys that are readily available to assist you with your case. With our track record of winning more than 5,000 personal injury cases, we are confident that we will deliver a good outcome to your settlement.
Contact our 24/7 legal team today by calling (909) 787-2178 or emailing [email protected] to schedule a free consultation at our San Bernardino personal injury law firm.


They know what they're doing, very well. Not only did I not make a single phone call from the day I hired them, but I also received calls from their case managers and paralegals who want to make sure my treatment was going well. They whole team took care of me. Thank you WCTL for taking full responsibility of my case and getting me an amazing settlement.


I can say with confidence that this team is the best in the business. . . . Dean took the time to really listen and hear me out. He assured me that he was going to move mountains because he believed in me, and he ended up doing just that. I've never met a more focused and passionate attorney in my life. If you're looking for a firm that treats its clients with the utmost respect and care, calling WCTL is a no-brainer. I wouldn't think twice about working with them again in the future.