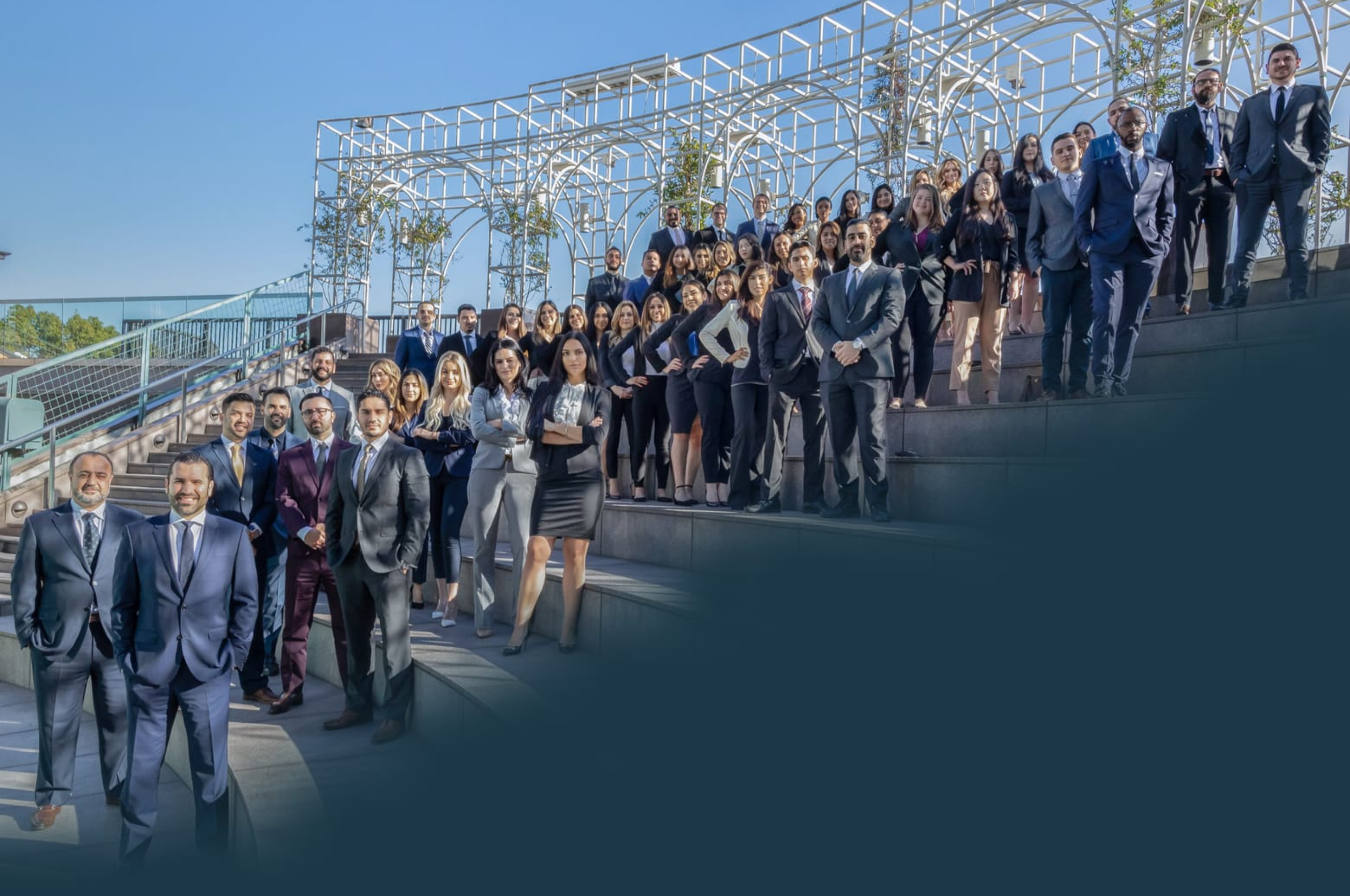 Glendale Premises Liability Attorney
Premises Liability: Who Is Considered as a Visitor? What Can Cause the Visitor to Get Hurt While on Someone Else's Property? 
The state of California makes it a requirement for all property owners, whether public or private, to keep their premises in reasonably safe conditions. If they choose not to, then they can be held liable for damages.
According to California Civil Code 1714(a) "Everyone is responsible, not only for the result of his or her willful acts but also for an injury occasioned to another by his or her want of ordinary care or skill in the management of his or her property or person."
Visitors entering a property are classified in three different categories, including:
Invitees.  This is when a homeowner invites others, such as friends and family, to enter their property.
Licensees. This is someone who has the homeowner's permission to enter the property, however, they are accessing the property for their own reasons. This typically includes salespeople or religious missionaries. Homeowners owe licensees a lesser duty of care, which is primarily limited to providing warnings about any potentially dangerous conditions that may cause harm if the homeowner is aware about the hazardous condition, and the hazard is not easily visible to the licensee.
Trespassers. This is someone who is not authorized to access the homeowner's property. Generally, there is no duty of care owed to a trespasser unless it is a child. Homeowners are expected to place warning signs and fences around the property to prevent strangers from entering. Failure to do so may result in the homeowner facing a premises liability claim if a child is found injured on their property.
If you were involved in a premises liability accident and would like to pursue legal action against the property owner, West Coast Trial Lawyers has Glendale premises liability attorneys readily available to provide you with legal assistance. With over $1 billion in settlements and judgments recovered for our clients, we have been named as one of the best personal injury law firms in Glendale. 
To schedule a free, no-obligation consultation at our Glendale personal injury law firm, contact our 24/7 legal team by calling (818) 839-8800 or emailing [email protected].
Types of Premises Liability Lawsuits
There are various types of personal injuries that may qualify as a premises liability case, including:
Slip and Fall. Many factors can contribute to a slip and fall case, such as:

Wet floors,
Faulty stairs,
Slipping on ice or snow,
Broken or loose flooring,
Unnoticeable extension cords or wires,
Carpets or rugs that are not properly installed, or
Thresholds.

Let's say a customer enters a grocery store. She walks through an aisle where the floor is all wet. There are no warning signs placed in the area to notify shoppers of the wet surface. The customer walks right over the slippery floor and proceeds to fall. She lands face flat to the floor. The customer then proceeds to yell in pain over the harsh fall and notices a large knot formed on her forehead. Under this circumstance, she can be qualified to receive compensation for damages caused by the store owner's negligence of not having "Wet Floor" signs placed over a hazardous area.
Dog Bite. There are many situations where a dog bite could take place on an owner's property. An example could be when an employee is doing construction work in a property owner's home. As the employee is working, the property owner's dog runs straight into the employee and bites his leg. If the employee suffers a serious injury after the dog bite, they could file a premises liability claim against the owner. To prevent this type of situation from occurring, you must properly train your dog not to harm people that enter your home. Another alternative option would be to keep your dog in another room until the employee leaves the premises.
Snow and Ice Accident. These types of incidents may occur in parking lots or sidewalks. Property owners who are aware of snow and ice as a risk to others must shovel and salt their sidewalk to prevent people from slipping and falling. Failure to do so will most likely subject a property owner to a lawsuit if injuries are sustained.
Dangerous Conditions on the Property. Property owners must make sure that their property is in safe condition before inviting someone inside. Examples of dangerous conditions that may subject them to liability include a broken staircase, damaged handrails, poorly constructed balconies, or slippery floors.
Poor Building Security. This type of issue normally occurs in business buildings and apartments. If security personnel are not carefully observing what is going on inside or outside the building, dangerous situations may occur. This includes robbery, assault, or unwanted guests entering the facility.
Swimming Pool Accident. Unfortunately, the most common victims of this type of accident are children. Children should not be wandering around an unsecured pool without being supervised. If a child does not know how to swim, they could put themselves in danger by falling into the pool and start drowning. If they do know how to swim, they could still hurt themselves by diving too hard into the shallow water. This is why pool owners must put up fences, locked gates, and/or warning signs to avoid facing a premises liability case.
Injuries After a Premises Liability Accident
Common injuries that occur after a serious premises liability accident include:
Broken bones,
Head injuries,
Illness caused by chemicals or toxic fumes,
Neck injuries, or
Electrocution.
These injuries may result in temporary or permanent health conditions. Your doctor will examine your injury by running exams and procedures to determine a diagnosis. Once the diagnosis has been found, your doctor will create a treatment plan. Unfortunately, some injuries may require a lifetime of treatments in order for the victim to live a comfortable lifestyle.
If you were a victim of a premises liability lawsuit, you may be qualified to receive compensation for damages, including medical bills, lost wages, emotional distress, and pain and suffering. Make sure to contact an experienced premises liability attorney to help you get started on filing your personal injury claim.
Contact Us
At West Coast Trial Lawyers, our Glendale premises liability attorneys have over 60 years of collective legal experience in handling personal injury cases. We will help you get the compensation and justice you deserve for damages caused by a property owner's negligence.
Contact our 24/7 legal team by calling (818) 839-8800 or emailing [email protected] to schedule a free, no-obligation consultation at our Glendale personal injury law firm today.


They know what they're doing, very well. Not only did I not make a single phone call from the day I hired them, but I also received calls from their case managers and paralegals who want to make sure my treatment was going well. They whole team took care of me. Thank you WCTL for taking full responsibility of my case and getting me an amazing settlement.


I can say with confidence that this team is the best in the business. . . . Dean took the time to really listen and hear me out. He assured me that he was going to move mountains because he believed in me, and he ended up doing just that. I've never met a more focused and passionate attorney in my life. If you're looking for a firm that treats its clients with the utmost respect and care, calling WCTL is a no-brainer. I wouldn't think twice about working with them again in the future.