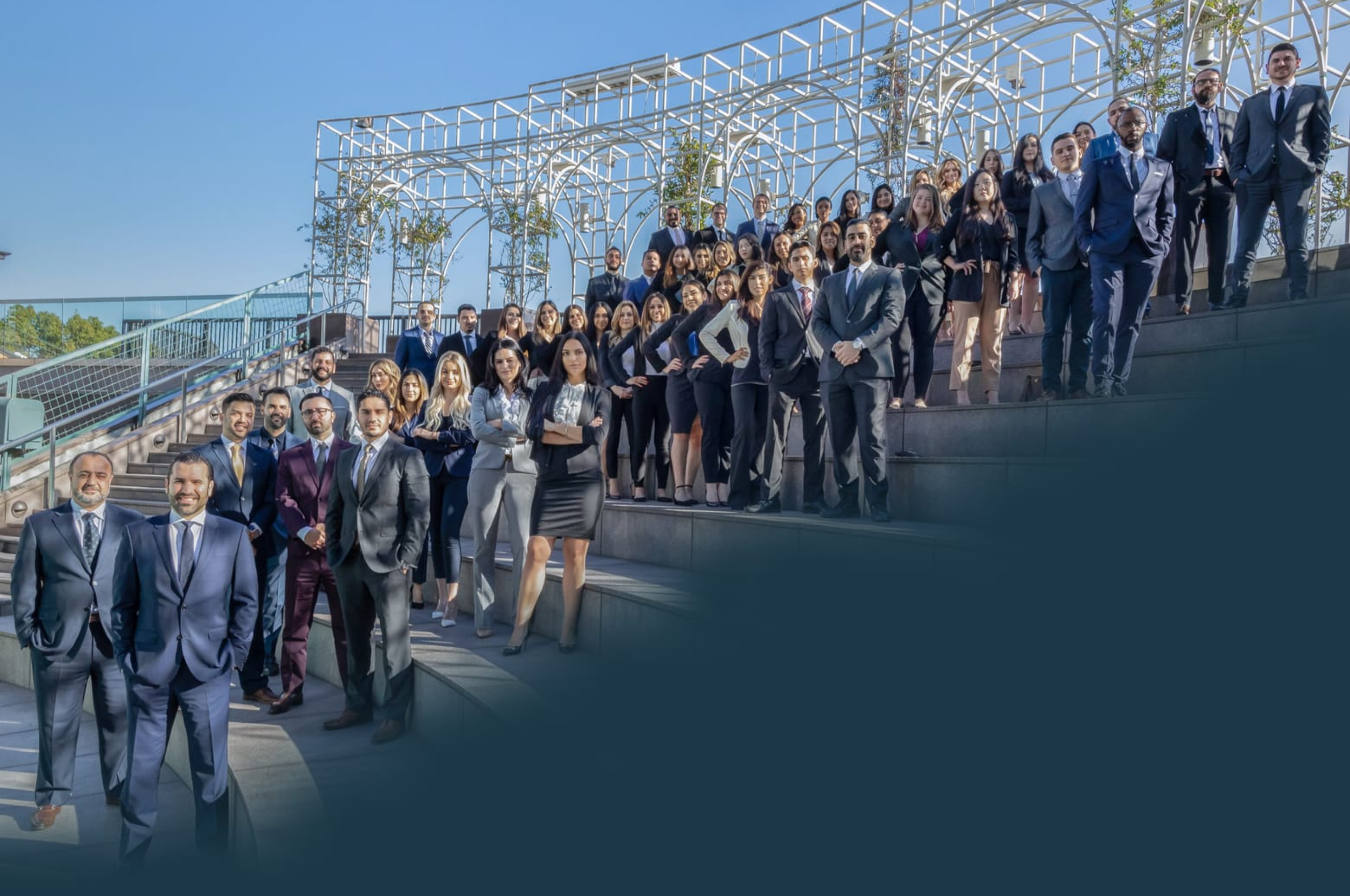 Fresno Food Delivery Accident Attorney
What Does a Food Delivery Company's Insurance Policy Cover in a Food Delivery Accident?
Food delivery services, such as DoorDash and Postmates, offer convenience to customers who prefer to have food delivered rather than having to go pick it up themselves. Customers are given up-to-date information on the current status of their order through the food delivery app. This gives them an idea of when the order will be picked up and dropped off. 
While customers are reaping off the benefits that food delivery companies offer, food delivery drivers are often put in a high pressure situation to make sure that all customers are satisfied with their services. In order to meet this goal, food delivery drivers will have to arrive before or exactly at a customer's address according to the estimated deadline of when the order is expected to be delivered. If a food delivery driver finds themself falling behind on time, they may feel compelled to commit negligent actions, such as speeding, to avoid facing consequences for not meeting a customer's expectations. However, this form of recklessness could risk the lives of many, such as other motorists, pedestrians, or bicyclists.
If you were injured in a food delivery accident due to the negligence of a food delivery driver, you may be entitled to file a personal injury claim against them. At West Coast Trial Lawyers, our
Fresno food delivery accident attorneys
are available 24/7 to offer legal assistance to accident victims. With our track record of recovering more than $1 billion in settlements for our clients, we are confident that we will deliver a good outcome to your case.
Please do not hesitate to contact us by calling
(559) 272-9881
or emailing
[email protected]
to schedule a free, no-obligation consultation at our
Fresno personal injury law firm.
Common Causes of a Food Delivery Accident
There are multiple factors that may contribute to the cause of a food delivery accident. 
As food delivery drivers are given a time limit of when they are expected to pick up or drop off an order, they may feel the need to
deliver orders in a hurry
to avoid falling behind on schedule. In order to achieve this objective, the food delivery driver will likely speed, cut off drivers, and/or ignore traffic lights or signals. These actions are dangerous and could increase the chances of a motor vehicle accident from occurring.
If a food delivery driver enters an unfamiliar location while trying to deliver a customer's order, they may find themselves feeling lost and confused. Oftentimes, a
lost driver
will be seen committing actions, such as
sudden stops or turns
. This is very dangerous as it can make it difficult for other drivers to understand where the food delivery driver is trying to go. 
Lost food delivery drivers are also likely to check their phone often to know if they are near the customer's address. This can also be a dangerous action to commit since their focus is no longer on the road. Instead of frequently checking the GPS for navigation while driving, it is heavily encouraged for a food delivery driver, and drivers in general, to park in a safe location and view their GPS.
Insurance Policies for a Food Delivery Accident
Food delivery companies offer insurance policies in case a food delivery driver is involved in an accident. Below, we will go into detail of the three most popular food delivery companies in Fresno and what type of protection they provide to their drivers.
DoorDash
provides excess auto insurance for its drivers, but only for property damage or bodily injury caused to third parties. In the event of an accident, the driver's personal auto insurance policy would serve as the primary coverage. If the damages exceed the food delivery driver's policy and the accident happened when the driver was on active delivery, DoorDash's contingent liability policy of $1 million would only then go into effect.
Furthermore, this contingent liability policy only applies if the driver was in possession of goods to be delivered, meaning if they were driving from the restaurant to a delivery but not to a restaurant for pickup. Starting June 2019, all U.S. Dashers (what they call their drivers) will automatically be eligible for
occupational accident insurance coverage
at no cost, which in the event of an accident will cover:
Medical expenses:

Up to $1,000,000 with no deductible or co-pay

Disability payments:

Up to $500 a week

Survivors payments:

Up to $150,000 for eligible dependents
Postmates
provides $1 million in excess liability to third party claims that will only come into play after the driver's personal auto insurance coverage has been exhausted. Moreover, they offer
occupational accident insurance
,
which covers medical and lost income with an amount up to the policy limits. The following are benefits and protections a driver may receive under this insurance.
Accident medical expense:

Up to $1,000,000 (with no deductible or copay).

Accidental death benefit:

Up to $100,000.

Survivors benefit:

Up to $100,000.

Continuous total disability:

Up to $500 a week in on-demand service replacement earnings.

Temporary total disability:

Up to $500 a week in on-demand services replacement earnings.

Accidental dismemberment:

Up to $200,000.
Coverage for accidental death, survivors benefit, accidental dismemberment, and paralysis benefits are reduced if the driver is 65 years old or older.
UberEats
offers coverage that is nearly
identical to the coverage
provided to UberX drivers
.
Uber
clarified their policies on their website with the following:
$1 million of liability coverage per incident.

Uber holds a commercial insurance policy with $1 million of coverage per incident. Drivers' liability to third parties is covered from the moment a driver accepts the request to deliver meals or goods to the time the delivery is complete.

Contingent comprehensive and collision insurance.

If a delivery partner holds personal comprehensive and collision insurance, this policy covers physical damage that occurs to the vehicle during a trip up to the actual cash value of the vehicle, for any reason, with a $1,000 deductible.

$50,000/$100,000/$25,000 of coverage between trips.

During the time that a ride-sharing partner is available but between deliveries, many personal auto insurance policies will provide coverage (this is not true). However, if the driver does not have applicable coverage, they have a policy that covers the driver's liability for bodily injury up to $50,000/$100,000/$25,000 (per individual/accident/property damage).
West Coast Trial Lawyers Is Here to Help
If you have sustained an injury in a food delivery accident as a result of someone's negligence or deliberate acts of malice, you have the right to hold the guilty party responsible for your losses. A Fresno food delivery accident attorney at
West Coast Trial Lawyers
will help you recover compensation for your losses.
To schedule a free consultation at our Fresno personal injury law firm, please contact our 24/7 legal team by calling
(559) 272-9881
or emailing
[email protected]
.


They know what they're doing, very well. Not only did I not make a single phone call from the day I hired them, but I also received calls from their case managers and paralegals who want to make sure my treatment was going well. They whole team took care of me. Thank you WCTL for taking full responsibility of my case and getting me an amazing settlement.


I can say with confidence that this team is the best in the business. . . . Dean took the time to really listen and hear me out. He assured me that he was going to move mountains because he believed in me, and he ended up doing just that. I've never met a more focused and passionate attorney in my life. If you're looking for a firm that treats its clients with the utmost respect and care, calling WCTL is a no-brainer. I wouldn't think twice about working with them again in the future.