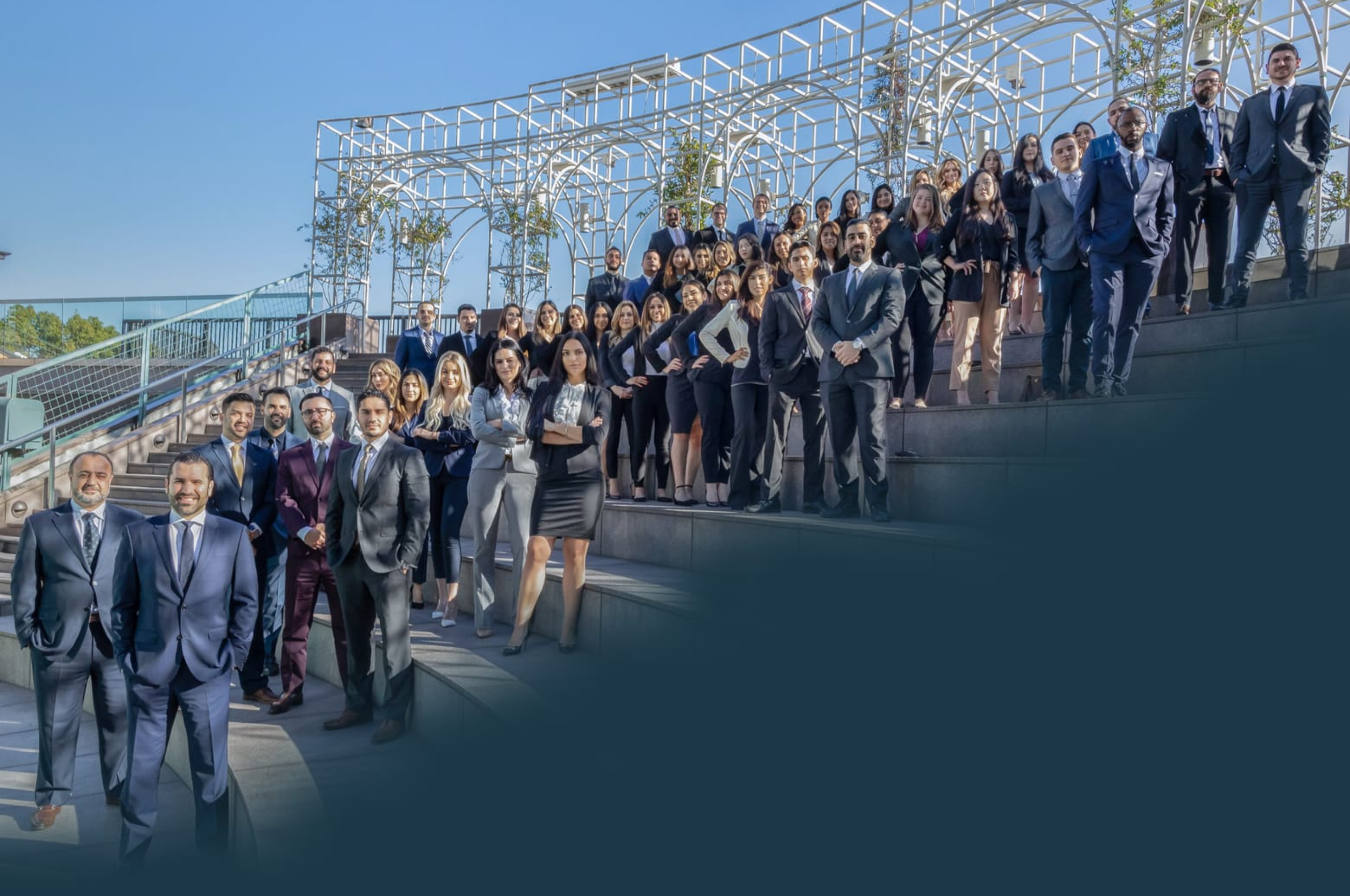 Fresno Scooter Accident Attorney
The Dangers of Using a Scooter: What Safety Tips Are Available to Reduce the Risks of Getting Into an Accident?
Popular shared e-scooter companies, such as Bird and Lime, are often found in many cities across California, including Fresno. The purpose of a shared e-scooter is to allow people to have easy access to affordable transportation services. However, the city of Fresno has had its bad experiences of allowing e-scooter companies to share their services with residents.
In 2018, Fresno issued a
cease-and-desist letter
to Bird. Based on the information stated in the letter, the city appeared to have multiple issues that were voiced by residents, such as the following:
E-scooter riders did not have on safety gear, such as a helmet, when going out for a ride.

E-scooter riders were seen using sidewalks that did not permit e-scooters to be ridden on.

E-scooter riders would continue to leave e-scooters on lawns or sidewalks, which often resulted in a pile up of e-scooters. This greatly impacted pedestrians as the e-scooters made it hazardous for the pedestrians to travel on foot to their destination. It was also considered as a safety hazard since pedestrians were far more likely to trip and fall down due to the irregular placements of these e-scooters.
It was also
reported
that Bird had illegally dropped an overload of e-scooters onto Fresno streets, thus creating more hazards and easy access for inexperienced riders. Unlike Bird, Lime reached out to the city of Fresno to pitch an approach that would allow residents and visitors to have a safe experience when traveling on their e-scooters. An
agreement
was made for the following:
500 e-scooters will be deployed throughout Fresno, particularly in high volume locations, such as Tower and downtown.

E-scooters will not be permitted to be ridden on sidewalks. 

E-scooters will be impounded if users leave it on the sidewalk or have it placed in front of an entrance area of a business.

GPS will be used to help Lime track down its e-scooters and control where they go.

Geo-fencing will be implemented in areas throughout Fresno, including Fresno State campus and Fashion Fair Mall.
The City Council had unanimously agreed on a 6 month shared mobility program with Lime assisting them with the launch of the pilot program.
Are E-Scooters Dangerous?
Yes
, e-scooters can be dangerous, especially if the rider has little to no experience in using one. Shared e-scooter services continue to place multiple e-scooters throughout cities across California. Although this service can provide a lot of convenience and affordability, it could be quite risky to use as it can result in serious accidents and injuries. 
Injuries
In the United States, many cities provide shared e-scooter services. Those who use these services are required to follow the rules of the road, which means that they should only be riding e-scooters in permitted areas and at safe speeds that do not exceed the posted speed limit. However, not many people take these laws into consideration.
According to the
Insurance Institute for Highway Safety (IIHS)
, 3 out of 5 e-scooter riders were injured while riding on a sidewalk. A third of these said riders sustained injuries on sidewalks where riding an e-scooter was not legally allowed. About 1 out 5 riders were injured while using a bike lane, multi-use trail, or other off-road locations. Out of these rides, nearly a quarter of these injured e-scooter riders were traveling to work, while the others were doing errands or riding for fun. 
60 percent of riders suffered from minor injuries, such as cuts or bruises, while 9 percent were taken to the hospital to receive further medical care for their critical injuries. These injuries included loss of consciousness and a damaged skull. It comes to no surprise that severe injuries were inflicted onto the head area as only 2 percent of riders were found wearing a helmet. 
Head or brain injuries are quite common amongst those who use shared e-scooter services. This is mainly due to the fact that shared e-scooter companies do not typically offer a helmet to keep a rider safe from injuring their head. Even if a helmet was provided, most people would stray away from the idea of using one as it could have been used by hundreds, if not thousands, of other people. This is particularly why it is important to have your own helmet at hand just in case you are planning on using a shared e-scooter service.
Risks
Those who choose to ride an e-scooter may risk their safety, especially if they lack any experience in riding an e-scooter. Based on the data that was collected above by the IIHS, about 40 percent of injured e-scooter riders had confessed that they got into an accident on their very first ride. 
Other risk factors of riding an e-scooter include the following:
Dangerous roads.

Roadway defects are pretty common. Riders should always keep an eye out for any faulty pavements, debris, gravel, and potholes. By placing their focus on the road, it will allow them to have enough time to react to these road hazards.

Reckless behavior.

As previously stated, e-scooter riders are expected to follow California's road rules. Those who choose to exceed the speed limit or ride in prohibited areas could be placing themselves at risk of suffering from serious injuries or facing legal repercussions for going against the law. Not only are they putting themselves in harm's way, but they could involve innocent bystanders, as well.

Insufficient protection.

E-scooters do not have enough protection to prevent any serious injuries from occurring. This is why most e-scooter accidents result in moderate to severe injuries. Those who sustain mild injuries are often found to be wearing safety gear, such as a helmet, elbow pads, and/or knee pads.

Visibility.

It can be difficult to spot an e-scooter due to its size, especially when it's dark outside. We encouraged e-scooter riders to wear bright or reflective gear when riding at night to make themselves appear more visible to other motorists.

Stability issues.

It can be difficult to maintain an e-scooter's stability. Those who lack experience in riding an e-scooter could have a hard time keeping themselves steady when riding on the road. 

Intoxication.

People have been found to consume alcohol prior to taking an e-scooter out for a ride. This can be extremely dangerous as the e-scooter rider can lose their sense of awareness and perform actions that could get them into an accident.
Safety Tips for E-Scooter Riders
With many risks involved in using an e-scooter, we heavily encourage riders to consider following the list of safety tips we have created below. 
Be mindful of your surroundings.

Not doing something as simple and essential as paying attention can place liability for an accident right in your hands. Please make the effort and focus on your surroundings. Ride only where you are supposed to and stay alert.

Wear safety gear.

Accidents can happen when you least expect it to. Always have on safety gear, such as a helmet, knee pads, or elbow pads, to prevent yourself from sustaining any serious injuries. 

Do an equipment check.

Prior to taking an e-scooter out for a ride, you should check to see if it is in good condition. Check the tires on your scooter. Tires should not have worn out threads and must be maintained at a safe pressure. You should also check to make sure that the brakes are functioning properly.

Don't be in a rush.

Take it easy out there and move at a moderate pace. The faster you're going, the harder it will be to stop or slow down in the event of an unexpected obstacle or emergency. This is especially relevant at night or when inclement weather is present.

Watch out for road barriers.

If you are paying attention to the road and riding at a safe speed, you will be able to detect road hazards ahead. Hazardous roadways are a common cause of many scooter accidents. Therefore, it is wise to be on the lookout for such obstacles so that you have enough time to avoid them.

Beware of slippery surfaces.

Please be extra careful when you are riding on wet floors, and be cautious around marble and metallic surfaces.

Don't ride in inclement weather.

Avoid riding a scooter when weather conditions create hazards on the roadways. Don't ride in high winds or when a thunderstorm is likely to occur.

Don't ride while under the influence.

It goes without saying that drugs and alcohol often play a crucial role in many personal injury claims, and e-scooter accidents are no exception. Do not ride while intoxicated as it can obstruct your vision and make you less aware of your surroundings.

Don't share an e-scooter.

Not only do scooters have weight limits, but there isn't enough space for more than one person to safely ride a scooter. In the event of an accident, you will be held responsible for the other person's injuries.
West Coast Trial Lawyers Is Here to Help
If you have sustained injuries in an e-scooter accident as a result of someone's negligence or deliberate acts of malice, you have the right to hold the guilty party responsible for your losses. A Fresno e-scooter accident attorney at
West Coast Trial Lawyers
will help you recover compensation for your losses.
To schedule a free consultation at our Fresno personal injury law firm, please contact our 24/7 legal team by calling
(559) 272-9881
or emailing
[email protected]
.


They know what they're doing, very well. Not only did I not make a single phone call from the day I hired them, but I also received calls from their case managers and paralegals who want to make sure my treatment was going well. They whole team took care of me. Thank you WCTL for taking full responsibility of my case and getting me an amazing settlement.


I can say with confidence that this team is the best in the business. . . . Dean took the time to really listen and hear me out. He assured me that he was going to move mountains because he believed in me, and he ended up doing just that. I've never met a more focused and passionate attorney in my life. If you're looking for a firm that treats its clients with the utmost respect and care, calling WCTL is a no-brainer. I wouldn't think twice about working with them again in the future.