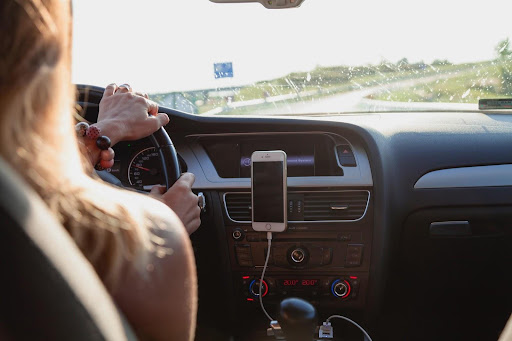 Food Delivery Accident Coverage
What Insurance Policies Are Available for Food Delivery Accidents?
Food delivery has been a common feature offered by restaurants. These services have developed the onset of food delivery companies, such as GrubHub, Uber Eats, DoorDash, and others, which have taken the country by storm for their ease in allowing people to order food from wherever they'd like, including those restaurants that never offered food delivery services before.
While these companies may provide unique solutions to consumers, they pose issues for food delivery drivers, who are expected to make speedy deliveries under dangerous conditions that can result in serious accidents and injuries.
Below, we will break down food delivery accident injuries and how it should be handled. If you were a victim of a food delivery accident and would like to pursue legal actions against the party at-fault for damages, our qualified food delivery accident attorneys at West Coast Trial Lawyers will help you get the compensation you deserve.
To schedule a free consultation, please contact our 24/7 legal team by calling 213-927-3700 or filling out our quick contact form.
Ways Food Delivery Accidents Can Happen 
Food delivery drivers can get themselves into an accident while on the job and suffer from various types of injuries. There are many factors that can contribute to the cause of the accident, whether it be the fault of the food delivery driver or not. This includes the following.
Burn accidents can occur when a person is carrying the food or when they accidentally spill the food on themselves.
Premises liability accidents can occur when a food delivery worker is either picking up an order and gets injured on the premises of the restaurant or when they are delivering it on the premise of the property of the person who ordered it.
Transportation accidents can happen when a person is transporting the food to complete the delivery. A food delivery worker is given the option of using a car, bike, or scooter to deliver food to a customer. During the process of traveling to the restaurant or to the customer's home address, the individual could get into an accident with another driver, rider, pedestrian, or object.
Insurance Coverages Food Delivery Companies Provide to Their Drivers
Here is a break down of three of the most popular food delivery service companies and their insurance policies:
DoorDash provides excess auto insurance for its drivers, but only for property damage or bodily injury caused to third parties. In the event of an accident, the driver's personal auto insurance policy would serve as the primary coverage. If the damages exceed the delivery driver's policy and the accident happened when the driver was on active delivery, DoorDash's contingent liability policy of $1 million would only then go into effect. Furthermore, this contingent liability policy only applies if the driver was in possession of goods to be delivered, meaning if they were driving from the restaurant to a delivery but not to a restaurant for pickup. Starting June 2019, all U.S. Dashers (what they call their drivers) will automatically be eligible for occupational accident insurance coverage at no cost, which in the event of an accident will cover:0

Medical expenses: Up to $1,000,000 with no deductible or co-pay
Disability payments: Up to $500 a week
Survivors payments: Up to $150,000 for eligible dependents

Postmates provides $1 million in excess liability to third party claims that will only come into play after the driver's personal auto insurance coverage has been exhausted. Moreover, they offer occupational accident insurance, which covers medical and lost income with an amount up to the policy limits. The following are benefits and protections a driver may receive under this insurance.

Accident medical expense: Up to $1,000,000 (with no deductible or copay).
Accidental death benefit: Up to $100,000.
Survivors benefit: Up to $100,000.
Continuous total disability: Up to $500 a week in on-demand service replacement earnings.
Temporary total disability: Up to $500 a week in on-demand services replacement earnings.
Accidental dismemberment: Up to $200,000.

Coverage for accidental death, survivors benefit, accidental dismemberment, and

paralysis benefits are reduced if the driver is 65 years old or older.

Uber Eats offers coverage that is nearly identical to the coverage provided to UberX drivers. Uber clarified their policies on their website with the following:

$1 million of liability coverage per incident. Uber holds a commercial insurance policy with $1 million of coverage per incident. Drivers' liability to third parties is covered from the moment a driver accepts the request to deliver meals or goods to the time the delivery is complete.
Contingent comprehensive and collision insurance. If a delivery partner holds personal comprehensive and collision insurance, this policy covers physical damage that occurs to the vehicle during a trip up to the actual cash value of the vehicle, for any reason, with a $1,000 deductible.
$50,000/$100,000/$25,000 of coverage between trips. During the time that a ride-sharing partner is available but between deliveries, many personal auto insurance policies will provide coverage (this is not true). However, if the driver does not have applicable coverage, they have a policy that covers the driver's liability for bodily injury up to $50,000/$100,000/$25,000 (per individual/accident/property damage).
What to Do When a Food Delivery Accident Happens 
Stay at the scene of the accident. Completing a delivery is not worth the long-term consequences of leaving the scene of an accident. If you are proven to be at-fault for causing the accident and leave, it will be considered a hit and run, which can result in a misdemeanor or felony charge. If you did not cause the accident and still leave to complete a job, you are losing the opportunity to gather evidence that can help you get the compensation you may need to recover from injuries.

Call 911. Police will arrive at the scene of the accident and complete an official police report. Paramedics may also be present to provide immediate medical attention to those who need it. It is important that you acquire a copy of the police report if you are planning on filing a lawsuit against the individual at-fault for the accident.

Exchange contact information with the other parties involved. You should get their driver's license, contact information, and insurance information.

Get an experienced food delivery accident attorney to help you with your case. An attorney will guide you through the process of filing a claim. They will also speak to the food delivery company you work for, negotiate with insurance companies, and get you fair compensation for damages caused by the accident.
Need a Food Delivery Accident Attorney? West Coast Trial Lawyers Can Help
If you have sustained injuries as a result of a food delivery accident, our food delivery accident attorneys at West Coast Trial Lawyers can help you recover compensation for your losses, which includes medical bills, property damage, lost wages, and pain and suffering. 
Contact us today by calling 213-927-3700 or filling out our contact form to schedule a free consultation with our experienced, caring, and compassionate legal team.


They know what they're doing, very well. Not only did I not make a single phone call from the day I hired them, but I also received calls from their case managers and paralegals who want to make sure my treatment was going well. They whole team took care of me. Thank you WCTL for taking full responsibility of my case and getting me an amazing settlement.


I can say with confidence that this team is the best in the business. . . . Dean took the time to really listen and hear me out. He assured me that he was going to move mountains because he believed in me, and he ended up doing just that. I've never met a more focused and passionate attorney in my life. If you're looking for a firm that treats its clients with the utmost respect and care, calling WCTL is a no-brainer. I wouldn't think twice about working with them again in the future.