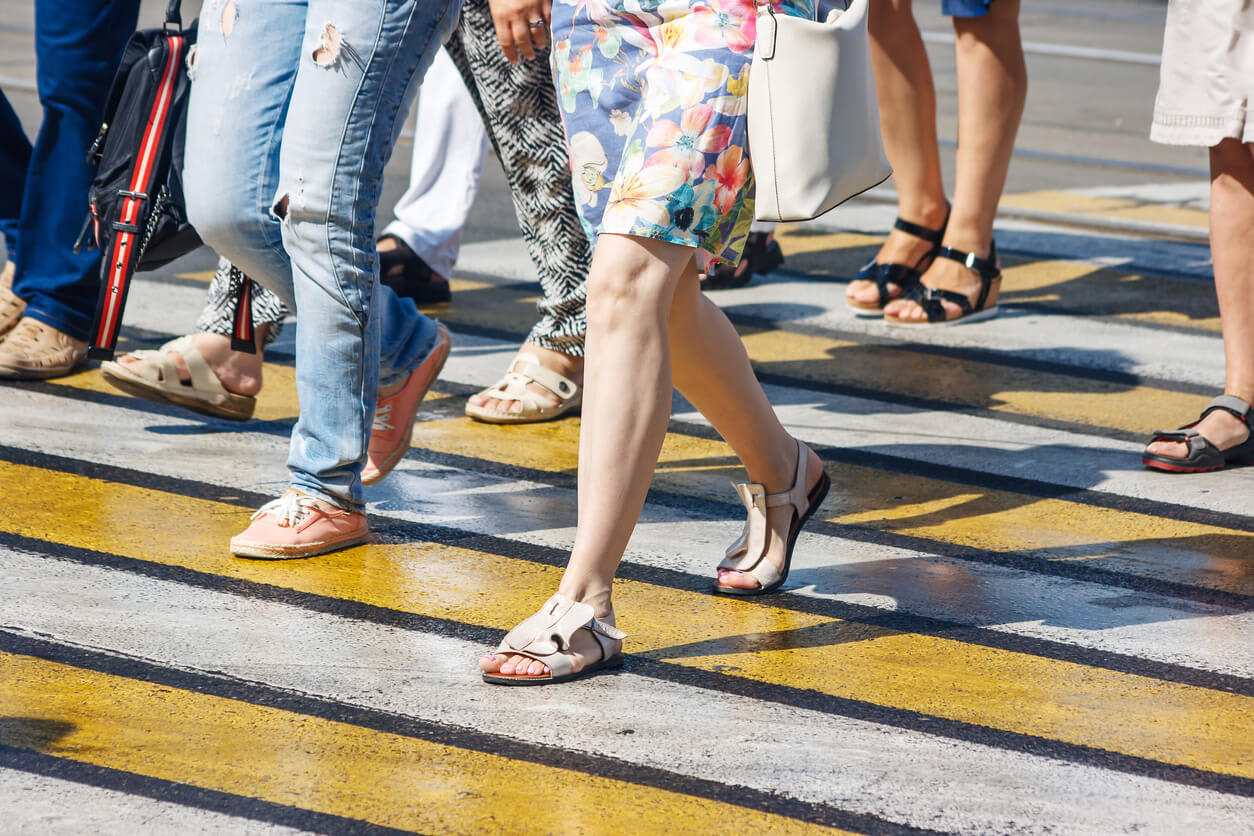 Legal Implications for Pedestrians Hit by a Car on Purpose
What Pedestrians Hit by a Car on Purpose Should Know
Were you hit on purpose by a car while walking as a pedestrian? Due to the violent nature of a speeding vehicle colliding with a human being, most injuries sustained after a pedestrian accident will require expensive, long-term medical care.
It's almost certain that a pedestrian accident victim will miss work for a significant period of time, as well. In the majority of all pedestrian accidents, negligence on behalf of either the driver or pedestrian will play a significant role in causing a pedestrian accident.
However, there are instances where a driver deliberately tries to hit someone with their car. Fortunately, the state of California offers protections for pedestrians who are injured by a reckless driver, especially if that driver deliberately caused someone harm. 
If you or a loved one was injured in a pedestrian accident in Los Angeles, you may be entitled to compensation. The experienced team of Los Angeles pedestrian accident attorneys at West Coast Trial Lawyers will recover all the compensation you are entitled to so that you can focus on your recovery and on the ones you care most about.
To schedule a free consultation at our Los Angeles personal injury law firm, please contact our 24/7 legal team by calling 213-927-3700 or filling out our quick contact form.
What if a Driver Hits a Pedestrian on Purpose?
In general, due to the negligent nature of many pedestrian accidents, a victim will almost certainly be entitled to punitive damages. However, a pedestrian accident victim must prove that the driver deliberately tried to cause them harm. Punitive damages are awarded at the court's discretion and are intended to punish a wrongdoer for his or her deliberate acts of malice.
There are severe consequences a driver may face for deliberately hitting someone with a car, including criminal charges. If a pedestrian is killed, that driver will likely face manslaughter charges. This would amount to a felony and can result in a significant prison time.
Another consequence a driver will likely face is losing his or her driver's license. A driver will temporarily lose his or her ability to drive a vehicle and will have to go through many steps to reinstate that license. The likelihood of a driver having his or her license revoked only increases if he or she deliberately hit a pedestrian or was driving under the influence of drugs or alcohol when the accident took place. 
Exceptions to Legal Discipline
Hitting a pedestrian is very serious. Yet there are exceptions that may limit the level of liability. Exceptions for hitting a pedestrian may be granted if a pedestrian was at-fault. Say that, for example, a pedestrian was on drugs and showed no regard whatsoever for safety while crossing a street. A driver may possibly be exempt from severe disciplinary consequences in that scenario.
Vehicular Manslaughter 
An at-fault driver will likely face criminal charges for killing a pedestrian, but only under certain circumstances. For example, a driver who was driving in an extremely reckless way or while intoxicated may incur criminal charges of vehicular manslaughter. This is sometimes known as involuntary manslaughter. 
The most important thing to consider is a driver's reckless disregard of the significant risk caused by their driving. In summary, a driver's actions must exceed normal negligence to trigger criminal charges.
Call a Pedestrian Accident Lawyer 
If you have sustained injuries as a result of a pedestrian accident, or you were hit on purpose by a car, an expert Los Angeles pedestrian accident attorney at West Coast Trial Lawyers can help you get compensation for the losses you have suffered, which includes medical bills, lost wages, pain and suffering, and more.
Contact us today by calling 213-927-3700 or filling out our quick contact form to schedule a free, no-obligation consultation with our knowledgeable, caring, and compassionate legal team.


They know what they're doing, very well. Not only did I not make a single phone call from the day I hired them, but I also received calls from their case managers and paralegals who want to make sure my treatment was going well. They whole team took care of me. Thank you WCTL for taking full responsibility of my case and getting me an amazing settlement.


I can say with confidence that this team is the best in the business. . . . Dean took the time to really listen and hear me out. He assured me that he was going to move mountains because he believed in me, and he ended up doing just that. I've never met a more focused and passionate attorney in my life. If you're looking for a firm that treats its clients with the utmost respect and care, calling WCTL is a no-brainer. I wouldn't think twice about working with them again in the future.