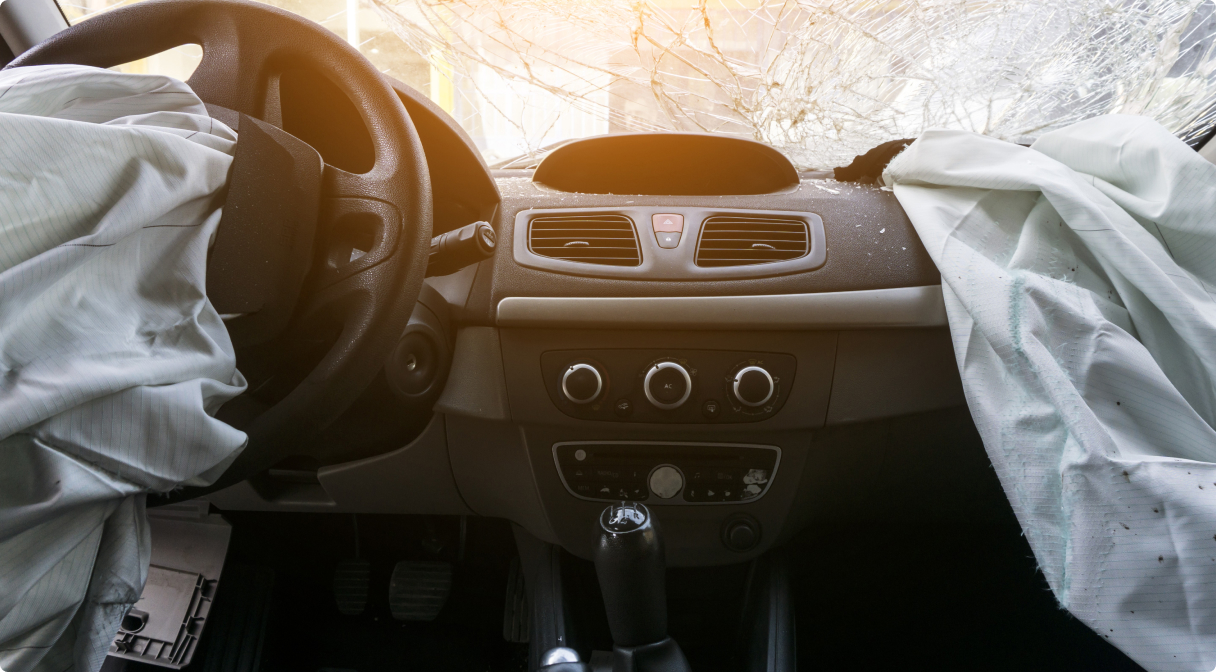 Hit and Run Accidents in California
What to Do After a Hit and Run Accident in California
Los Angeles is known for its beautiful beaches, diverse culture, and heavy traffic. As the entertainment capital of the world, California roads are consistently busy and therefore more prone to car accidents.  
Under VC 20002(a) CVC, any driver involved in an accident that results in property damage, including vehicles, must remain at the scene of the crash and cooperate with the other party to exchange information with one another. Those who go against the law will be charged with a misdemeanor. Jail time of up to 6 months and/or a fine of up to $1,000 may also be served as a punishment. 
Though there may be different types of hit and run accidents, the experienced team of car accident attorneys at West Coast Trial Lawyers understand the complexity and severity of these cases, especially when serious injury or death may occur.  
If you have any questions in regards to your car accident case or would like to schedule a free consultation,  please contact our 24/7 legal team by calling 213-927-3700 or filling out our quick contact form.
Types of Hit and Run Collisions
California enforces very strict laws regarding hit and run accidents. Though each situation is technically different, there are 3 main circumstances where a hit and run lawyer may be needed:
Fleeing the scene after your vehicle was involved in a car wreck, regardless of fault.  
Failure to provide appropriate identification and insurance information, even when hitting parked automobiles (or property, such as a fence or mailbox) and no one is there. 
Driving away from an accident you caused, though you were not physically involved.
Penalties and California Hit and Run Law 
Accidents can happen to anyone and liability can be difficult to prove, even if your vehicle is the one that was hit. When analyzing a hit and run case, a car accident attorney will consider who is at-fault and the level of damage or injury that the victim has suffered. 
As a consequence of a driver's negligent behavior, the law treats these situations severely and convicted parties may suffer heavy fines and even six months of jail time. 
California considers most hit and run instances as misdemeanors, but the consequences can worsen if someone has died or if the at-fault driver is intoxicated. These charges may then be upgraded to a felony depending on the severity of the case.
How Hit and Run Victims Can Protect Themselves
For many, hit and run accidents can be very traumatic. If you were a victim of a hit and run, our top trial lawyers suggest that you immediately: 
Park. Pull over and park as quickly as possble to avoid further damage or aggressive situations. 
Call the police. Even if no one seems seriously injured, please contact the authorities. Regardless of how minor the damage is to your automobile, it is very important to make a police report. You may not realize how bad the damage to your vehicle or body is until after the moment has passed. In fact, whiplash symptoms may take several days to show up. If you do not make a police report, you will likely have a difficult time settling a personal injury claim. 
Collect evidence. Make your case as easy as possible by gathering as much information as you can. This includes taking several pictures of the damage, as well as writing down information about the collision. Archiving details such as times, locations, and license plate numbers can greatly increase your chances of receiving compensation for your car accident injury. 
Find a witness. If you are able to, survey the area for a possible witness. Make sure you collect their contact information, as well. Their input will greatly strengthen your case. 
Contact a car accident attorney. Unfortunately, most insurance companies will force you to pay the deductible. They may attempt to settle for much less money than you deserve. In these situations, it is imperative to speak with a skilled personal injury lawyer. They will negotiate with your insurance company to make sure you get fair compensation that will cover for any damages or injuries you suffered from the accident.  
What to Do if You Hit a Parked Car 
This may not happen often, but there are many cases where you may hit a parked car, or have your parked car struck by another vehicle. The law is very clear about these situations and states that you must wait for the owner of that vehicle to exchange insurance information. If the person is unavailable, it is imperative to leave a note with your contact information. This will protect you from getting charged with a misdemeanor. 
What Can a Car Accident Lawyer Do for You?
Victims of hit and run cases are subject to costly repairs, bodily damage, and mental anguish. Our car accident attorneys at West Coast Trial Lawyers understand how stressful these situations can be and we handle each case with the individual attention and compassion you deserve. 
For a free consultation, call us at 213-927-3700  or fill out our contact form.
.


They know what they're doing, very well. Not only did I not make a single phone call from the day I hired them, but I also received calls from their case managers and paralegals who want to make sure my treatment was going well. They whole team took care of me. Thank you WCTL for taking full responsibility of my case and getting me an amazing settlement.


I can say with confidence that this team is the best in the business. . . . Dean took the time to really listen and hear me out. He assured me that he was going to move mountains because he believed in me, and he ended up doing just that. I've never met a more focused and passionate attorney in my life. If you're looking for a firm that treats its clients with the utmost respect and care, calling WCTL is a no-brainer. I wouldn't think twice about working with them again in the future.