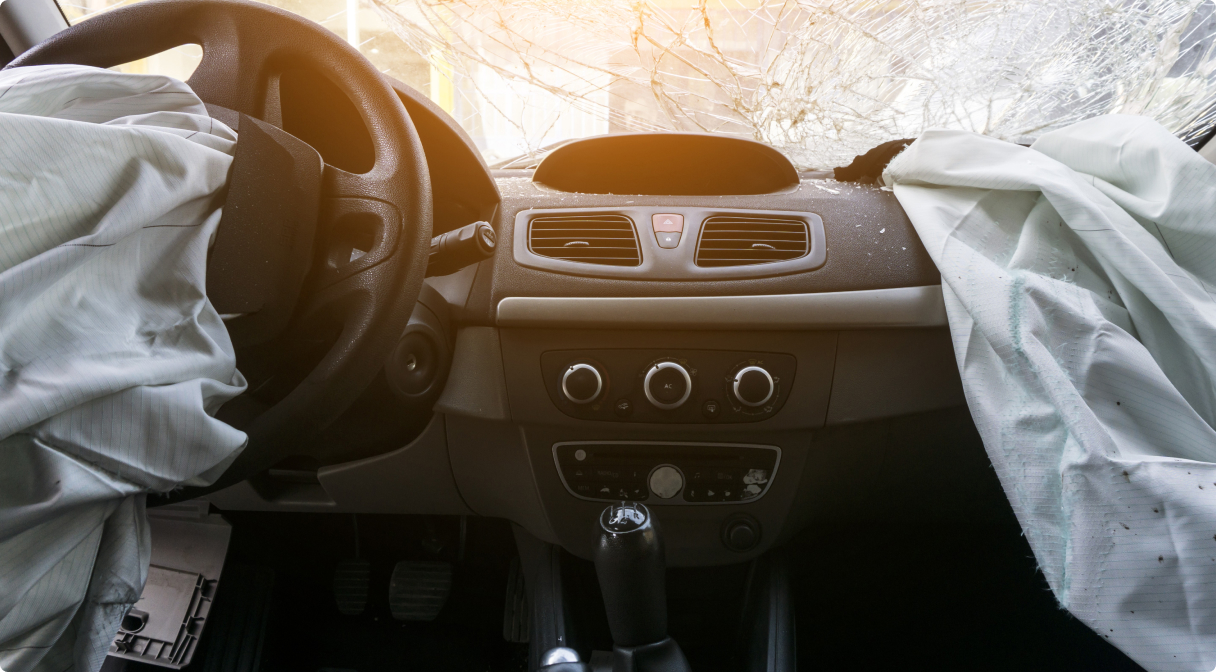 Uninsured and Underinsured Car Accidents in California
How to Deal With Uninsured or Underinsured Motorists in California
Getting into a car accident with an uninsured or underinsured driver can be a nightmare. As car accidents typically cause the victim to suffer from damages, such as medical bills, lost wages, mental anguish, and pain and suffering, compensation will be needed to cover it all. Now, how will this be possible if the other party involved in the accident barely has coverage or is not insured?
In the sections below, our knowledgeable car accident attorneys will go over uninsured/underinsured motorist (UI/UIM) coverage and how it can help with car accident cases. If you were involved in a car accident, our 24/7 legal team is available to offer assistance. We will review your case to determine necessary courses of action in order to get you a fair settlement offer.
If you are interested in our legal services, you may reach us by calling 213-927-3700 or filling out our quick contact form.
Uninsured/Underinsured Motorist Coverage in California
In the state of California, all automobile insurance companies are required to offer uninsured or underinsured motorist coverage to their policyholders. In many situations, the amount of coverage for uninsured/underinsured motorists will be equal to the liability limits of your auto policy. When you are involved in an automobile accident, if the party at fault has no insurance or has insufficient coverage to cover your losses, you may be able to recover compensation from your own insurance carrier if you purchased uninsured/underinsured motorist coverage.
For example, if your injuries from the car accident total $50,000 and the at-fault driver only carried a $25,000 auto liability policy, you will need to file an underinsured motorist claim with your insurance company to recover the difference. It is important to understand, however, that your insurance company will only pay the difference in your damages, up to the amount of your underinsured motorist policy limit. This means that if you had a $50,000 underinsured/uninsured motorist policy you would be entitled to collect the full $25,000 difference from your insurance carrier along with $25,000 from the insurance carrier for the at-fault driver. If your underinsured/uninsured policy limit was $30,000, you would first collect $25,000 from the at-fault driver's policy and then only be able to collect $5,000 from your own carrier.
In addition to filling the gap in an underinsured motorist claim, your underinsured/uninsured motorist policy comes into play when you are injured by an uninsured driver or are involved in a hit and run accident where the at-fault driver cannot be located. In these situations, your uninsured motorist policy will pay for your injuries up to the amount of your policy limit.
Underinsured/uninsured motorist policies will typically cover any passengers in your vehicle and, depending upon the specific language of your insurance contract, the policy may also apply if you are a pedestrian or bicyclist injured by a careless driver. Because the contractual language can be difficult to navigate, it is best to work with an experienced car accident lawyer who can review the terms of your insurance contract and make certain that you are receiving full and fair compensation.
West Coast Trial Lawyers Is Here to Help
Underinsured and uninsured motorist claims can be complex. If you have questions about your automobile insurance coverage or have been injured in a car accident involving uninsured or underinsured motorists, our experienced car accident attorneys at West Coast Trial Lawyers are readily available to assist you with your case. We understand the unique challenges associated with these types of claims and will advocate to recover the full compensation to which you are entitled. 
To schedule a free consultation, you may reach us by calling 213-927-3700 or filling out our contact form.


They know what they're doing, very well. Not only did I not make a single phone call from the day I hired them, but I also received calls from their case managers and paralegals who want to make sure my treatment was going well. They whole team took care of me. Thank you WCTL for taking full responsibility of my case and getting me an amazing settlement.


I can say with confidence that this team is the best in the business. . . . Dean took the time to really listen and hear me out. He assured me that he was going to move mountains because he believed in me, and he ended up doing just that. I've never met a more focused and passionate attorney in my life. If you're looking for a firm that treats its clients with the utmost respect and care, calling WCTL is a no-brainer. I wouldn't think twice about working with them again in the future.