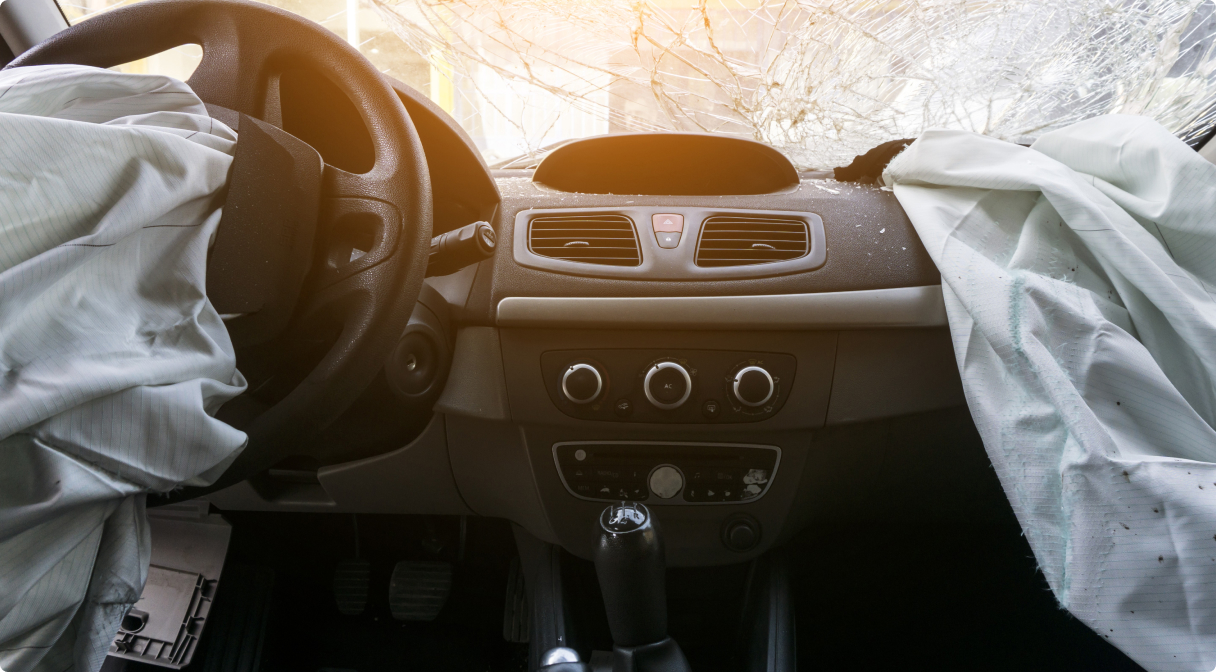 Owning a Classic or Custom Car in California
The Guide to Owning a Classic or Custom Car in California
There are over 14 million registered cars in California. Unfortunately, more accidents occur in California than anywhere else in the United States. Therefore, certain regulations, particularly for custom or classic cars, are set in place to keep roads safe. 
Our qualified car accident attorneys at West Coast Trial Lawyers have a thorough understanding of California car laws and can provide you with information about how you can legally own your custom or classic car. If you are interested in using our services, you may reach our 24/7 legal team by calling 213-927-3700 or filling out our quick contact form.
What Is a "Classic Car"? 
Classic cars have become a favorite among auto enthusiasts because of their high prices and finite availability. Many classic cars are upgraded and fitted with unique features such as custom interiors, high powered engines, and automatic lubrication systems. 
Though the exact definition of "classic car" differs by state, the Car Club of America classifies this type of vehicle as a "fine" or "distinctive" automobile assembled between 1915 and 1948. 
California describes a "classic car" as a vehicle that is at least 25 years old. This distinction is made due to the fact that cars built before 1975 are excused from the California Smog Certification Program. 
Listed below are a few different classic car types and how they are defined by the state of California: 
Antiques -  Any vehicle 25 years or older
Classics - Cars between 20 to 24 years old. 
Collectibles-  Models between 15 to 19 years old
Exotic Cars - Cars that are under 15 years old, but predicted to increase in value
Street Rods - Vehicles made before 1949; most have been mechanically updated.
Kit Car / Customs -  Cars made by professional specialists or unique dealers  
California Smog Certification Program
Regrettably, Southern California is known to have the highest level of smog in the nation. 
In an effort to reduce environmental damage and comply with the Clean Air Act, registered vehicles must abide by smog inspection regulations. However, there are few exceptions to the rule. Vehicles that DO NOT require a smog certification include:
Diesel-powered cars made before 1998
Cars with a gross vehicle weight of 14,000 pounds 
Electric cars 
Natural gas powered vehicles over 14,000 pounds 
Motorcycles 
Trailers 
Gasoline-powered automobiles constructed before 1975 
Hybrid cars
Classic cars
Classic cars built before 1975 are usually constructed with simple emission control systems that have exhaust gas recirculation valves and air pressure sensors. Though each car model is different, typically a classic car will not produce as much carbon pollution as a modern car. Alternatively, certain classic cars can produce other pollutants that can be worse than modern cars.     
Can I Drive My Classic Car on California Roads? 
Los Angeles has the longest running and most popular car show in the world. As classic and custom vehicles gain popularity, thousands of car enthusiasts flock each year to the L.A Auto Show to feature their custom models and rare finds. 
However, though most antique cars are mobile, they are mainly collectibles and most hobbyists choose to display them rather than drive them on a daily basis. Due to this fact, there are several unique insurance policies that maximize the yearly mileage to 2,500, which is significantly lower than the 13,500 miles driven by the average U.S driver.  
Classic Car Insurance Policies
Most car insurance companies offer classic car insurance at a much lower rate than they do for standard auto policies. This is because most classic cars are collectibles and not used for daily travel. 
Auto enthusiasts tend to drive more safely when in their custom cars to preserve the vehicle's condition and value. Combined with the average amount of vehicle coverage, classic cars often receive the following perks:
Roadside Service 
Agreed Value Coverage 
Spare Parts Coverage 
Optional $0 Deductible 
Trip Continuation Coverage  
Illegal Customizations in California  
In California, you must have a minimum amount of car insurance or face serious consequences. Due to the large amount of creative car alterations, California has created a standard guide to what is allowed: 
Sound Systems. Speakers should not be loud enough that you can hear them from 50 feet away. 
Exhaust systems. Exhaust systems cannot be altered to amplify sound
Size. Height should not top 14 feet.
Engine. All engines must be certified and modifications must use certified parts. 
Lights. Cars can only have two fog lamps and spotlights; only white lamps are approved. Only four lamps can be lit at the same time. 
Windows. Front windows are required to be at least 70% see-through while rare windows can be any tint. Windows can not be more reflective than your average or standard window. 
West Coast Trial Lawyers Is Here to Help
Our experienced car accident attorneys at West Coast Trial Lawyers are highly-trained and have extensive experience with cases that are similar to yours. We are committed to helping you resolve your legal issues as quickly as possible while receiving the best results.
We will not charge you for a consultation. Our clients are represented on a contingency fee basis. If we do not win, you owe us nothing. There is no financial risk to prevent you from reaching out.
If you or a loved one were involved in a car accident and would like to pursue legal actions against the party at-fault for damages, contact our 24/7 legal team today by calling 213-927-3700 or filling out our contact form to schedule a free consultation.


They know what they're doing, very well. Not only did I not make a single phone call from the day I hired them, but I also received calls from their case managers and paralegals who want to make sure my treatment was going well. They whole team took care of me. Thank you WCTL for taking full responsibility of my case and getting me an amazing settlement.


I can say with confidence that this team is the best in the business. . . . Dean took the time to really listen and hear me out. He assured me that he was going to move mountains because he believed in me, and he ended up doing just that. I've never met a more focused and passionate attorney in my life. If you're looking for a firm that treats its clients with the utmost respect and care, calling WCTL is a no-brainer. I wouldn't think twice about working with them again in the future.