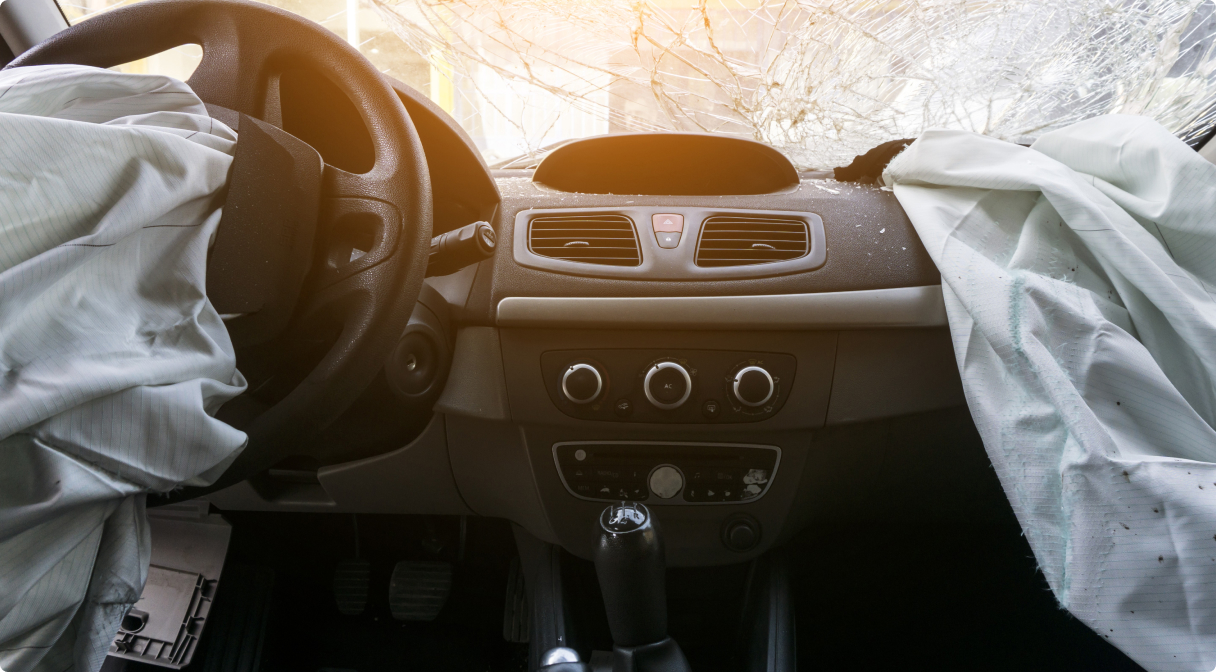 50/50 Fault Car Accidents in California
Can Multiple Parties Be Found At-Fault in a Car Accident?
The driver who is found liable for causing a car accident will be the one responsible for having to pay for damages and/or injuries done to the victim(s). However, there are times where the at-fault driver is not entirely clear and more than one individual could be held responsible for contributing to the crash. Extensive review and analysis must be conducted in order to ensure that a suitable punishment is administered to those who caused the collision.
If you were involved in a car accident and are seeking legal assistance, our qualified car accident attorneys at West Coast Trial Lawyers are available 24/7. We will review your case to determine necessary courses of action in order to get you the compensation you deserve. 
To schedule a free consultation, please contact us by calling 213-927-3700 or filling out our quick contact form. 
Who Determines Fault?
Insurance companies are the ones that determine who is at-fault in an accident. They distribute a relative percentage of fault to each party based on the driver's behavior during the initial impact. In California, this is known as comparative negligence. 
The claims adjuster will determine the degree of fault based on the circumstances tied to the accident. Overall, insurance adjusters will have to look into state laws to get an idea of which driver(s) acted negligently, as well as how to distribute liability. 
In some cases, insurance companies may pay an appropriate portion of the insured driver's share. An example could be: Company X has a driver who is 60 percent at-fault while Company Y has a driver who is 40 percent at-fault. Company X may pay 60 percent of the settlement while Company Y pays the amount of 40 percent. 
It is possible that insurance adjusters may work with their clients to figure out the most suitable percentage of fault for each party involved. Drivers could, of course, advocate to get the lowest percentage of fault with the help of their legal counsel. However, if there is no agreement between the insurance adjuster and the driver, then it is up to the court to decide who is primarily at-fault for the incident and to what degree.
Factors Affecting Fault 
Insurance adjusters are expected to review various forms of information to get an idea of who is mostly at-fault. The three factors that are considered when determining fault include:
Reviewing police reports. 
Photographs of the incident. 
Witness statements.
Types of Negligence Laws
Contributory Negligence. In states that abide by contributory negligence laws, a person who was injured because of their own negligence is not expected to collect any damages from the other party who was accused of causing the accident. Someone who is severely injured from implementing even a slight level of negligence would not be able to collect damages, even against a highly negligent defendant. Take the following example: on a two way street, a drunk driver is speeding in one lane. On another lane, which is going in the opposite direction, another driver is seen driving at a normal speed. The driver, who is not speeding, goes slightly over the central-line, thus getting into an accident with the speeding driver. Since the non-speeding driver contributed to a slight amount of negligence, they will not receive any money for injuries or losses sustained from the accident even though the first driver was under the influence of alcohol. 
Comparative Negligence. The responsibility and available damages are primarily based on the negligence of each party involved in the accident.  Take the following example: a driver  is speeding while an oncoming car is ahead of them. The car ahead fails to make a signal to turn left. However, they proceed to make the turn regardless of not signaling, thus contributing to negligence. The driver who is making  the left turn isn't capable of predicting the negligent driver's speed. A car crash occurs and the driver who didn't turn their left signal on is seriously hurt. That injured driver's damages, for example, will decrease by the percentage of their failure to appropriately judge the speed of the oncoming driver who contributed to causing the accident and for failing to signal. 
West Coast Trial Lawyers Is Here to Help
If you have sustained injuries as a result of a car accident, our qualified car accident attorneys at West Coast Trial Lawyers can help you recover compensation for the losses you have suffered, including medical bills, property damage, lost wages, and pain and suffering. 
Contact us today by calling 213-927-3700 or filling out our contact form to schedule a free consultation with our experienced, caring, and compassionate legal team.


They know what they're doing, very well. Not only did I not make a single phone call from the day I hired them, but I also received calls from their case managers and paralegals who want to make sure my treatment was going well. They whole team took care of me. Thank you WCTL for taking full responsibility of my case and getting me an amazing settlement.


I can say with confidence that this team is the best in the business. . . . Dean took the time to really listen and hear me out. He assured me that he was going to move mountains because he believed in me, and he ended up doing just that. I've never met a more focused and passionate attorney in my life. If you're looking for a firm that treats its clients with the utmost respect and care, calling WCTL is a no-brainer. I wouldn't think twice about working with them again in the future.