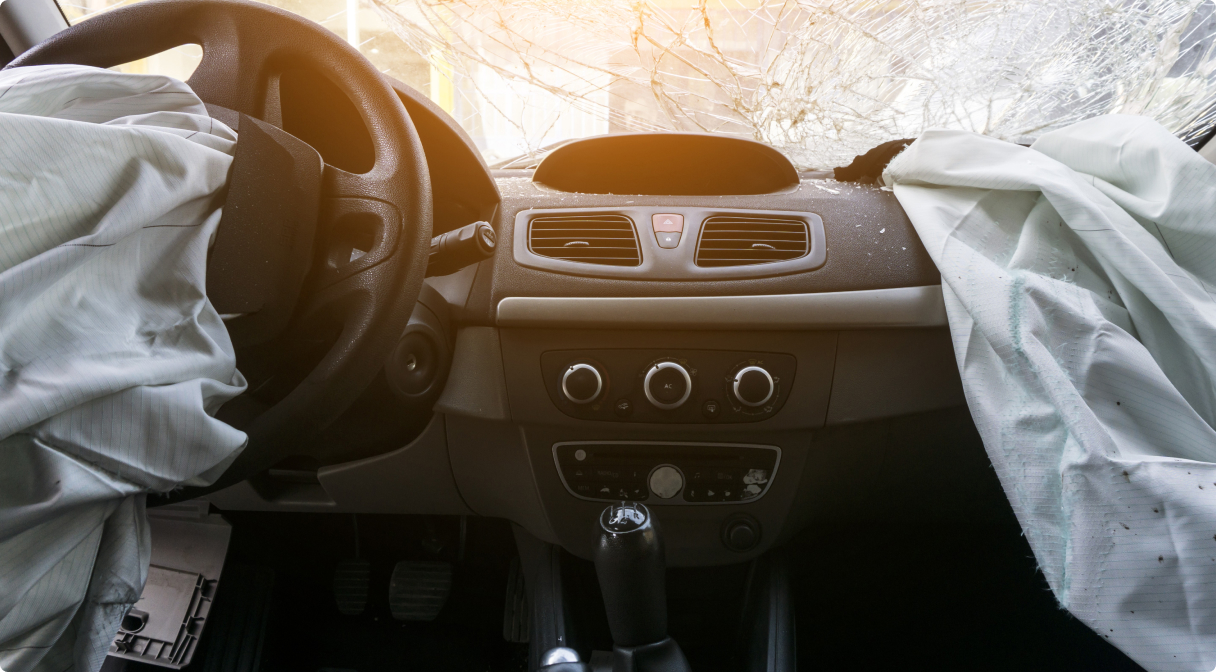 Los Angeles Bike Accident Fatalities
Legal Implications of Fatal Los Angeles Bicycle Accidents
Los Angeles is known for its pleasant weather and entertaining venues. The city has a lot to offer, which is why people are interested in moving here. With Los Angeles's population increasing, the roads may continue to get packed with more vehicles. This may pose a risk to bicyclists as it increases the chances for them to get involved in an accident. Due to the dangerous nature of bike crashes, many collisions result in bicycle fatalities and wrongful deaths. 
At West Coast Trial Lawyers, our skilled bicycle accident attorneys have over 60 years of collective legal experience in handling personal injury cases. With our track record of recovering more than $1 billion in settlements for our clients, we are confident that we will help you get the maximum compensation you deserve. Our 24/7 legal team is available to answer any questions you may have about bicycle accident claims and damages you may be entitled to.
To schedule a free consultation, please contact us by calling 213-927-3700 or filling out our quick contact form.
When Someone Dies in a Bike Accident 
Regrettably, there is no amount of money that can bring back a loved one. However, that does not mean that the ones left behind have to suffer financial loss, as well. The state of California does allow payment to victim's spouses, but extends remuneration to parents of children and underage children.
Depending on the case, the state may allow settlements to other family members, such as grandparents, siblings, cousins and other relatives, which is determined by the distance and nature of the relationship.
Loss of consortium is a claim presented by a spouse of an injured or perished victim. This claim covers the spouse for loss of companionship, which includes:
Emotional Distress
Loss of Reputation
Pain and Suffering
Loss of Consortium
Loss of Financial Assistance
Mental Anguish
Los Angeles is a feverish metropolitan area congested with commuters, tourists, and pedestrians alike. According to a study, Los Angeles has a traffic accident-related death every 40 hours. Nonprofit organizations such as Vision Zero have made aggressive efforts to decrease the number of traffic accidents by addressing certain roads and city regulations. Vision Zero's strategic plan is to have all accidents reduced to 0 by 2025. Though speeding is a major factor in many bike crashes, it is not the only cause.
In 2016, when the Vision Zero policy started to take effect, over 260 victims were killed in traffic accidents, which actually increased by 43 percent last year. There are many theories about why Los Angeles is particularly dangerous for cyclists. In fact, some have blamed the police department for spending too much time-fighting crime rather than concerning themselves with the rules of the road. Although traffic accidents are on the rise, speeding tickets have decreased.
Common causes of bike accidents include:
Aggressive driving    
Driving at night
Drinking and driving 
Texting
Lane splitting
Fatigued driving
Following too closely
Improper merger
Los Angeles County Intersections With the Most Collisions in 2022
| | | |
| --- | --- | --- |
| Intersection | Accident | City |
| Sherman Way and Sepulveda Blvd. | 47 | Van Nuys |
| Manchester Ave. and Figueroa St. | 45 | Vermont Knolls |
| Burbank Blvd. and Sepulveda Blvd. | 40 | Van Nuys |
| Van Nuys Blvd. and Roscoe Blvd. | 40 | Panorama City |
| Western Ave. and Slauson Ave. | 39 | Harvard Park |
| Nordhoff St. and Sepulveda Blvd. | 37 | North Hills |
| Tampa Ave. and Nordhoff St. | 35 | Northridge |
| Sherman Way and Woodman Ave. | 34 | Van Nuys |
| Victory Blvd. and Coldwater Canyon Ave. | 32 | Valley Glen |
| Sherman Way and Van Nuys Blvd. | 32 | Van Nuys |
| Manchester Ave. and Normandie Ave. | 32 | Manchester Square |
| Sherman Way and Coldwater Canyon Ave. | 31 | Valley Glen |
| Sepulveda Blvd. and Devonshire St. | 31 | Mission Hills |
| Vermont Ave. and Wilshire Blvd. | 31 | Koreatown |
| Vermont Ave. and Florence Ave. | 31 | Vermont-Slauson |
| Imperial Highway and Figueroa St. | 31 | Vermont Vista |
| Laurel Canyon Blvd. and Ventura Blvd. | 30 | Studio City |
| Balboa Blvd. and Victory Blvd. | 30 | Lake Balboa |
| La Brea Ave. and Venice Blvd. | 29 | Mid-City |
| Vanowen St. and Reseda Blvd. | 29 | Reseda |
Contact Us To Find Out How We Can Help
If you have sustained injuries as a result of a bicycle accident, you have the right to hold the guilty party accountable. Our skilled bicycle accident attorneys at West Coast Trial Lawyers can help you recover compensation for the losses you have suffered, including medical bills, property damage, lost wages, and pain and suffering from your injury. 
Contact us today by calling 213-927-3700 or filling out our contact form to schedule a free consultation with our experienced, caring and compassionate legal team.


They know what they're doing, very well. Not only did I not make a single phone call from the day I hired them, but I also received calls from their case managers and paralegals who want to make sure my treatment was going well. They whole team took care of me. Thank you WCTL for taking full responsibility of my case and getting me an amazing settlement.


I can say with confidence that this team is the best in the business. . . . Dean took the time to really listen and hear me out. He assured me that he was going to move mountains because he believed in me, and he ended up doing just that. I've never met a more focused and passionate attorney in my life. If you're looking for a firm that treats its clients with the utmost respect and care, calling WCTL is a no-brainer. I wouldn't think twice about working with them again in the future.