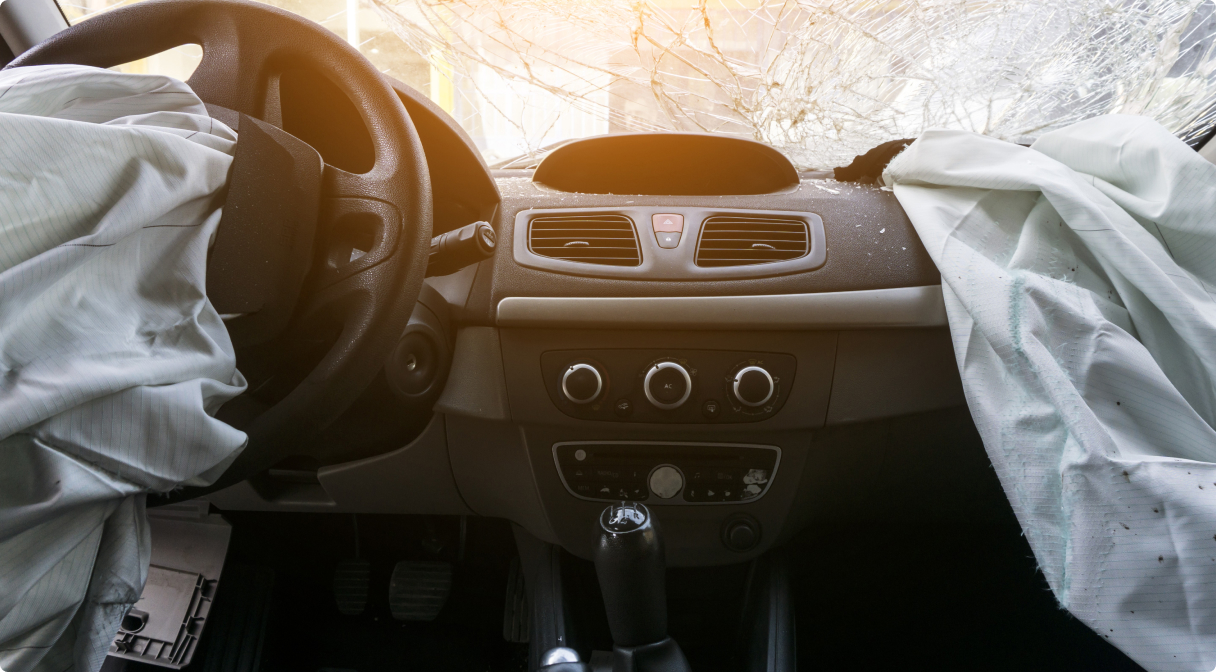 Most Common Types of Bike Accidents in California
What Types of Bike Accidents Commonly Occur on California Roads? What Can I Do to Avoid Getting Involved in One?
With the growing use of bike sharing systems such as Uber Bike and Citi Bikes, the amount of bike rides have increased by 25 percent from 2016 to 2017, reaching over 35 million rides in the United States alone. Californians are known for taking in the breeze while keeping fit in an environmentally clean way, so it is no wonder that cycling is popular across the state. 
In fact, California makes up over 14 percent of the nation's bike riders. As so many cyclists take to the streets, it is important to keep safety in mind. California is one of the highest ranking states in terms of bicycle accidents. 
If you have suffered a personal injury while riding a bicycle, our qualified bicycle accident attorneys at West Coast Trial Lawyers are readily available to offer legal assistance to victims of personal injury. We will assess your case to determine necessary courses of action in order to get you the compensation you deserve.
To schedule a free consultation, we welcome you to contact our 24/7 legal team by calling 213-927-3700 or filling out our quick contact form.
Right Cross Collisions
The number one way of getting hit is by a right cross accident, which occurs when a car is pulling out of a driveway or parking lot on the right side of the street and collides with a cyclist in the front or the back. Listed below are a few ways to avoid this type of accident. 
Visibility gear. It is always a good idea to use visible headgear and reflectors while riding, especially at night. Some states even require a headlight, while newer versions have LED lights for added protection. 
Slow down and wave. If you see a car pulling out ahead of you, do not assume that they can see you. It is a safe practice to wait a few seconds and make eye contact with the driver before moving forward.  
Get a bike horn. Though many countries require a bell or bike horn, the United States does not. However, it is a smart investment that can save you from serious injury or even death. 
Door Prize Collisions
This type of calamity transpires when a distracted driver opens a door and the cyclist doesn't have time to stop. Surprisingly, this is the most common type of car-bicycle crash in Santa Barbara. Unfortunately, this type of accident has resulted in several deaths. 
Ride to the left. As a general practice, riding slightly over to the left will help you be more easily seen by the driver. This will also give you an opportunity to swerve out of the way as quickly as possible. 
Wrong-Way Wreck
A cyclist riding against traffic may believe that they are safer because the oncoming cars can see them. Alternately, this can put the rider in more danger. This practice often surprises drivers because the cyclist coming toward them may require evasive action to avoid an accident. 
Always ride with traffic. Driving against traffic restricts your right turn capabilities as well as limiting the time both a cyclist and a driver has to react in case of an accident.
Right Hook Crashes 
Like the namesake suggests, right hook crashes are quick and painfully effective. They happen when an auto driver rushes in front of you, then makes a right turn in front of you or into you. Most drivers underestimate the speed of a bicycle and think they can ride past it. As one of the most difficult collisions to avoid, these types of accidents give riders very little time to react. 
Don't ride on the sidewalk. Transitioning from the sidewalk to the street as a cyclist is a risky maneuver because you can easily be struck by a moving vehicle who simply didn't see you until the last minute. 
Ride to the left. Riding to the left is generally a safer practice. It may take up more of the street, but it will make you more visible to the driver. 
Get a mirror. Handlebar or helmet mirrors are helpful as they can save your life with a simple glance. By checking the mirror for ongoing traffic you can learn when it is best to slow down and give the car the right-of-way. 
West Coast Trial Lawyers Is Here to Help
If you have sustained injuries as a result of a bicycle accident, you have the right to hold the guilty party accountable. Our skilled bicycle accident attorneys at West Coast Trial Lawyers can help you recover compensation for the losses you have suffered, including medical bills, property damage, lost wages, and pain and suffering from your injury. 
Contact us today by calling 213-927-3700 or filling out our contact form to schedule a free consultation with our experienced, caring and compassionate legal team.


They know what they're doing, very well. Not only did I not make a single phone call from the day I hired them, but I also received calls from their case managers and paralegals who want to make sure my treatment was going well. They whole team took care of me. Thank you WCTL for taking full responsibility of my case and getting me an amazing settlement.


I can say with confidence that this team is the best in the business. . . . Dean took the time to really listen and hear me out. He assured me that he was going to move mountains because he believed in me, and he ended up doing just that. I've never met a more focused and passionate attorney in my life. If you're looking for a firm that treats its clients with the utmost respect and care, calling WCTL is a no-brainer. I wouldn't think twice about working with them again in the future.