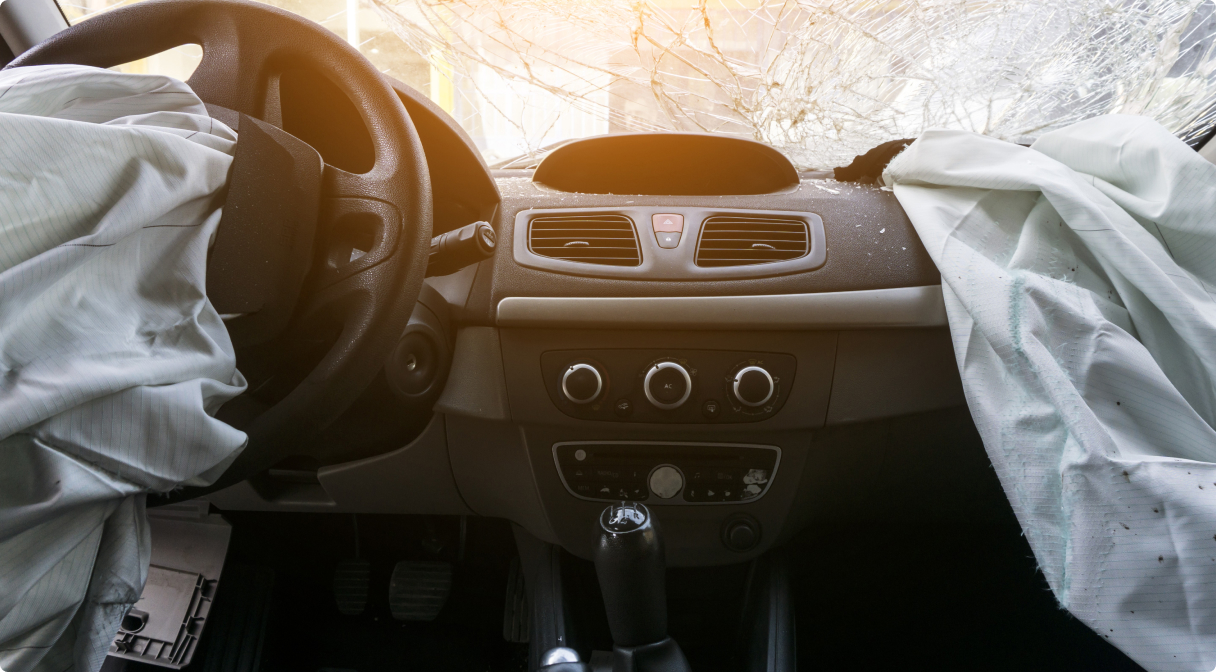 Bike Accident vs Car Accident
Is Riding a Bicycle Safer Than Driving a Car?
There are many pros to riding a bicycle in California, like being eco-friendly, less worry about traffic, and it's great exercise. However, in cities that are known for its traffic violence, such as Los Angeles and San Bernardino, how much safer is riding a bicycle over driving a car?
By law, bicycles on the roadway are vehicles with the same rights and responsibilities as motorized vehicles. If either party goes against California's road rules, legal repercussions will be enforced.
If you were injured in a bicycle accident due to reckless actions committed by a negligent party, you may be entitled to receive compensation for your losses. At West Coast Trial Lawyers, our bike accident attorneys are readily available to provide legal assistance. With over 5,000 personal injury cases won and more than $1 billion recovered in settlements and judgements on behalf of our clients, we are confident that we will get you a fair settlement offer.
To schedule a free consultation, we welcome you to contact our 24/7 legal team by callin 213-927-3700 or filling out our quick contact form.
Driving a Car vs Riding a Bike
Even though bicycle trips contribute to 1 percent of trips in the United States, bicyclists are still at a high risk of getting involved in fatal accidents with motor vehicles. Unfortunately, you are twice as likely to get killed while riding a bike than driving a car.
Moreover, California's bicycle accident statistics are no better, and demonstrate the dangerous reality that many bicyclists face. According to the National Highway Traffic Safety Administration, in 2018, California was the second state with the most bicyclist deaths in the country. In a 2017 annual report conducted by the California Highway Patrol (CHP), the city of Los Angeles experienced a total of 1,918 bicycle accidents that resulted in 46 fatalities.
In the United States, 37 percent of fatal bicycle accidents involved an intoxicated motorist or cyclist. Below, the Center of Disease Control and Prevention (CDC) included additional data in regards to bicycle accidents.
The most common age group to have the highest rate of bicycle deaths are adults who are 50 to 59 years old.
Children and teenagers account for more than one-third of bicycle-related injuries in the United States.
Men are far more likely to die or get injured in a bicycle accident than women.
A majority of bicycle deaths take place in urban areas and in non-intersection locations.
Commuters on two wheels can now also travel even faster with electric bikes. With battery-powered assistance, an electric bike can help a rider go much faster without having to input more power into the pedals.
Another issue that bicyclists may endure while on the road is air pollution. According to a 2015 study conducted by Nature, bicyclists inhale nearly 3 times as much air pollution as drivers.
Driving a car isn't inherently safer than riding a bike, given drivers and bicyclists both run their own set of dangers. However, together with motorcyclists, bicyclists are more vulnerable to injuries and death in the event of an accident over automobile drivers.
Moreover, the number of bicycle deaths and injuries don't actually tell the entire story, nor does it account for all the people who commute on bikes. The truth is that if you take cars out of the equation, biking is entirely safe.
So even though bicyclists can take precautionary measures like wearing a helmet, fluorescent clothing, and have active lighting on their bikes, the best bet is for the person behind the wheel of the car to drive with precaution. The precautions a bicyclist can take are second to that since they're not driving the more dangerous machine.
Due to the fact that a bicyclist has little protection in comparison to a multi-ton vehicle, resulting injuries will not only be severe, but potentially fatal. According to the California Highway Patrol's 2017 Annual Report, 9.7 percent of vehicle collisions either injured and/or killed bicyclists.
California Vehicle Code 21209 prohibits all drivers from driving within a bike lane. Any driver who injures a bicyclist in a bike lane will most likely be held liable for the accident. All motorists have a legal duty of care while operating a vehicle. This means that a driver who behaves irresponsibly and does not use reasonable care while operating a vehicle may be found liable for causing a bicycle collision.
Available damages after a bike accident
If you were injured or suffered property loss in a bicycle accident, the party or parties responsible for your losses will have to pay for your damages. The first step towards recovering damages owed to you can be accomplished by filing a personal injury lawsuit.
An injured bicyclist can generally sue for the following compensatory damages:
Lost Wages
Loss of Earning Capacity
Medical Bills
Disfigurement
Property Loss
Emotional Distress
Loss of Consortium
Pain and Suffering
Available damages will typically vary depending on the seriousness of your injuries. The most common types of bicycle accident injuries include:
Abrasions
Concussions
Broken bones
Dental fractures
Internal bleeding
Spinal cord injury
Strains or dislocations
Head and neck injuries
In very rare cases, a bicyclist may also seek punitive damages. In order to be entitled to punitive damages, a bicyclist needs to prove that the defendant engaged in extreme behavior, such as intentionally trying to run them over. Punitive damages are awarded to punish a wrongdoer for his or her deliberate acts of malice.
Consult with an experienced bicycle accident attorney as soon as possible to determine whether you are entitled to file a personal injury lawsuit and claim damages for your injuries.
West Coast Trial Lawyers Is Here to Help
If you have sustained injuries as a result of a bicycle accident, you have the right to hold the guilty party accountable. Our skilled bicycle accident attorneys at West Coast Trial Lawyers can help you recover compensation for the losses you have suffered, including medical bills, property damage, lost wages, and pain and suffering from your injury. 
Contact us today by calling 213-927-3700 or filling out our quick contact form to schedule a free consultation with our experienced, caring and compassionate legal team.


They know what they're doing, very well. Not only did I not make a single phone call from the day I hired them, but I also received calls from their case managers and paralegals who want to make sure my treatment was going well. They whole team took care of me. Thank you WCTL for taking full responsibility of my case and getting me an amazing settlement.


I can say with confidence that this team is the best in the business. . . . Dean took the time to really listen and hear me out. He assured me that he was going to move mountains because he believed in me, and he ended up doing just that. I've never met a more focused and passionate attorney in my life. If you're looking for a firm that treats its clients with the utmost respect and care, calling WCTL is a no-brainer. I wouldn't think twice about working with them again in the future.