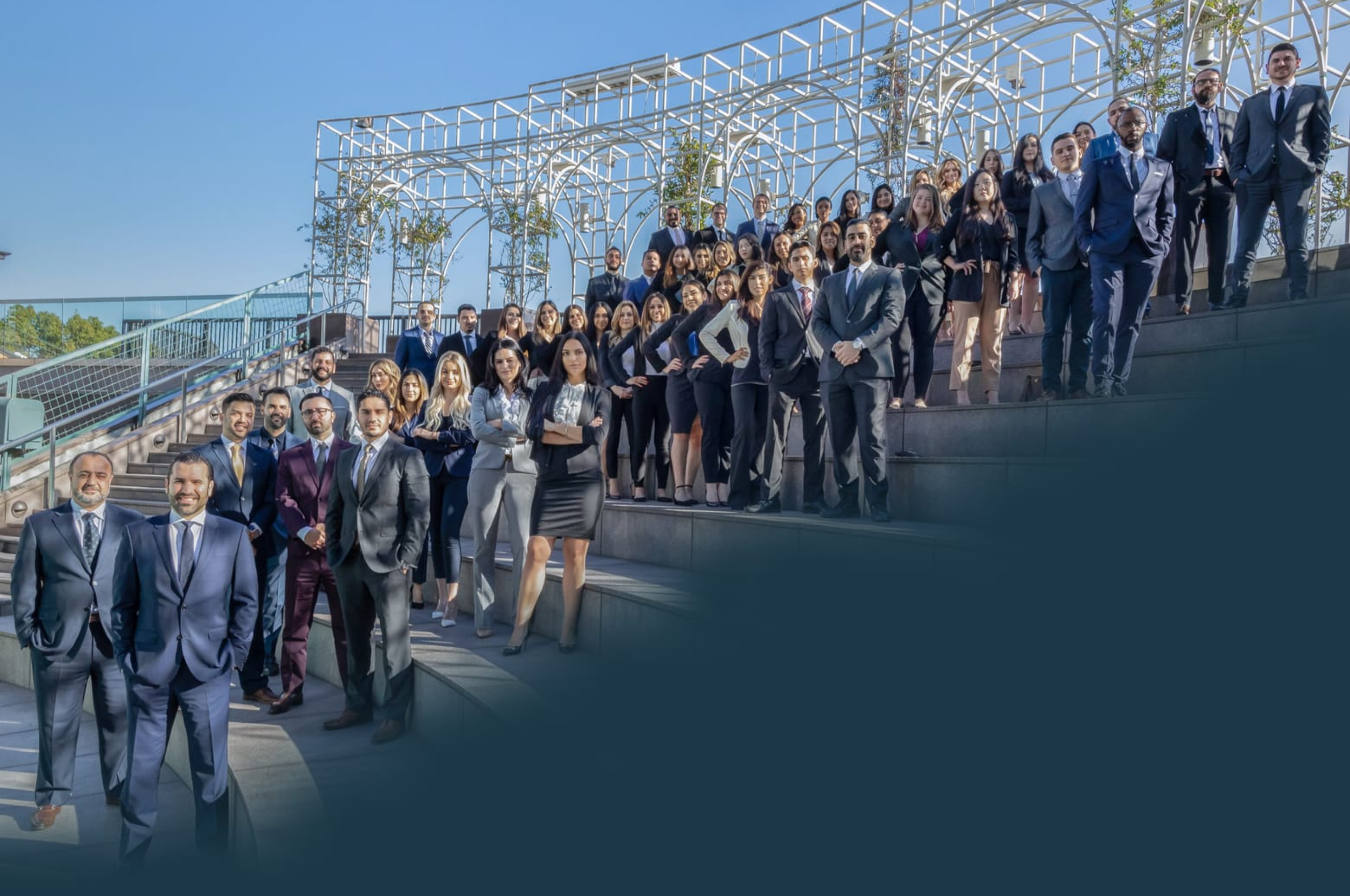 Bakersfield Scooter Accident Attorney
Talk to a Personal Injury Lawyer
Reports of injuries, accidents, and deaths caused by e-scooter-related accidents are skyrocketing. E-scooters are currently legal in
Bakersfield
, but they are illegal in many cities and states throughout the country because of how dangerous they are. E-scooters are a popular form of transportation because they are fun, inexpensive, and convenient. However, it is no longer a secret that they can be dangerous. Even while following e-scooter safety guidelines and riding carefully, many e-scooter accidents are caused by someone's negligence. If you were injured while using an e-scooter, you may be able to file a personal injury claim against the party responsible for your losses. At West Coast Trial Lawyers, our experienced
Bakersfield e-scooter accident attorneys
have won more than 5,000 cases and recovered over $1 billion in settlements for our clients. Due to our achievements, we have been recognized as one of the top personal injury law firms in Bakersfield. Contact our 24/7 legal team today by calling
(661) 299-7554
or emailing
[email protected]
to schedule a free consultation at our
Bakersfield personal injury law firm.
The Difference Between an E-Scooter and Scooter
There are not many rules controlling where e-scooters can and cannot go. Many of these decisions are left to local governments. This ambiguity and legal inconsistency can make e-scooter accident claims very confusing, especially as it relates to issues of liability. One particular city, for example, may require e-scooter riders to remain on the sidewalk, while another city may allow them to use the street. There are several key differences between a scooter and an e-scooter. Scooters are rudimentary devices that have two wheels and a flat platform between these wheels. A scooter rider stands on the flat platform and moves forward by kicking on the ground to gain momentum. An e-scooter, on the other hand, is propelled by an electric motor and not the rider's momentum. This primary difference means that e-scooters can travel at speeds of up to 15 miles per hour. Therefore, the potential for injuries can only increase due to an e-scooter moving at much faster speeds. Due to their increased speed and convenience, e-scooters have quickly become the go-to choice for most scooter riders. An e-scooter rider can rent an e-scooter using a smartphone app for as little as a dollar a ride, plus mileage. An e-scooter rider then simply drops off that scooter anywhere on the street once he or she arrives at their destination.
E-Scooter Injuries
Head injuries are the most common type of injury after an e-scooter accident. 40 percent of all scooter injuries affect the head area. Broken bones account for 31 percent of all injuries and soft tissue injuries account for 27 percent. A study conducted by the CDC also determined that almost half of all scooter injuries in the city involved severe head injuries. The percentages of this study break down as follows:
48 percent experienced a fracture, abrasion, or laceration, or abrasion to the head
35 percent experienced serious fractures to a bone that wasn't the nose, finger, or toe
19 percent experienced multiple fractures
3 percent experienced skull fractures
E-Scooter and Pedestrian Accidents
Let's consider two common examples of pedestrian related e-scooter accidents.
Example 1:
Jane is waiting at an intersection, ready to cross a street. She is careful to look for oncoming cars and looks both ways. However, Jane doesn't see an approaching e-scooter using the bike lane. The e-scooter rider is actually allowed to be in the bike lane. Jane then walks into the street and is hit by the person on the e-scooter. Both Jane and the e-scooter rider suffer minor injuries. In this case, even though Jane was hit by the e-scooter rider, she may nevertheless be held liable because she didn't see the e-scooter rider coming.
Example 2:
Sam is allowed to ride on the sidewalk. He is riding at 15 miles per hour, which is too fast for a crowded sidewalk. Jimmy then exits a local bar, steps into the sidewalk, and is hit by Sam, who is going too fast to stop. In this case, Sam is likely to be held liable for the accident.
E-Scooter and Car Accidents
Accidents that involve an e-scooter rider and a car are not too common, which is fortunate because when they do occur, the potential for severe injuries and property loss is very high. One common e-scooter and car accident-related scenario is when a driver suddenly opens a car door into the path of an oncoming e-scooter. Most cities require e-scooters to ride in a bike lane, or as far to the right side of the street as possible. Furthermore, all drivers must check their side mirrors before opening a car door. A driver who opens their car door suddenly and hits an E-scooter rider can be held liable for that accident.
Defective E-Scooter Accidents
Many scooter accidents are actually caused by defective or broken scooters. All e-scooter riders are entitled to a reasonable expectation of a safe product. E-scooter riders have no control over the safety of the scooter they are riding on. These individuals have placed their well being in the hands of the e-scooter company. Furthermore, if an e-scooter company does not maintain their scooters in good working condition, or if they release a defective product for the public to use, they may be subject to liability for any injuries caused. An aggrieved individual is, therefore, entitled to bring a personal injury claim against an e-scooter company if he or she was injured by a damaged or defective scooter. However, it is very important to understand that it must have been the defective scooter that caused your injuries, and not your own behavior. For example, if you were riding while intoxicated and suffered an accident that was caused by a defective product, compensation will be reduced. This doesn't mean that you will not be entitled to damages for your injuries. However, it means that you will not recover nearly as much as you would have if you were riding sober.
West Coast Trial Lawyers Is Always Here to Help
If you have suffered injuries in an e-scooter related accident because of someone's negligence or deliberate acts of malice, you have the right to hold the guilty party responsible for your losses. A Bakersfield e-scooter accident attorney at
West Coast Trial Lawyers
will help you recover compensation for the losses you have suffered, including medical bills, lost wages, loss of consortium, and more. Reach out to us today by calling
(661) 299-7554
or emailing
[email protected]
to schedule a free consultation with our experienced, caring, and compassionate legal team.


They know what they're doing, very well. Not only did I not make a single phone call from the day I hired them, but I also received calls from their case managers and paralegals who want to make sure my treatment was going well. They whole team took care of me. Thank you WCTL for taking full responsibility of my case and getting me an amazing settlement.


I can say with confidence that this team is the best in the business. . . . Dean took the time to really listen and hear me out. He assured me that he was going to move mountains because he believed in me, and he ended up doing just that. I've never met a more focused and passionate attorney in my life. If you're looking for a firm that treats its clients with the utmost respect and care, calling WCTL is a no-brainer. I wouldn't think twice about working with them again in the future.