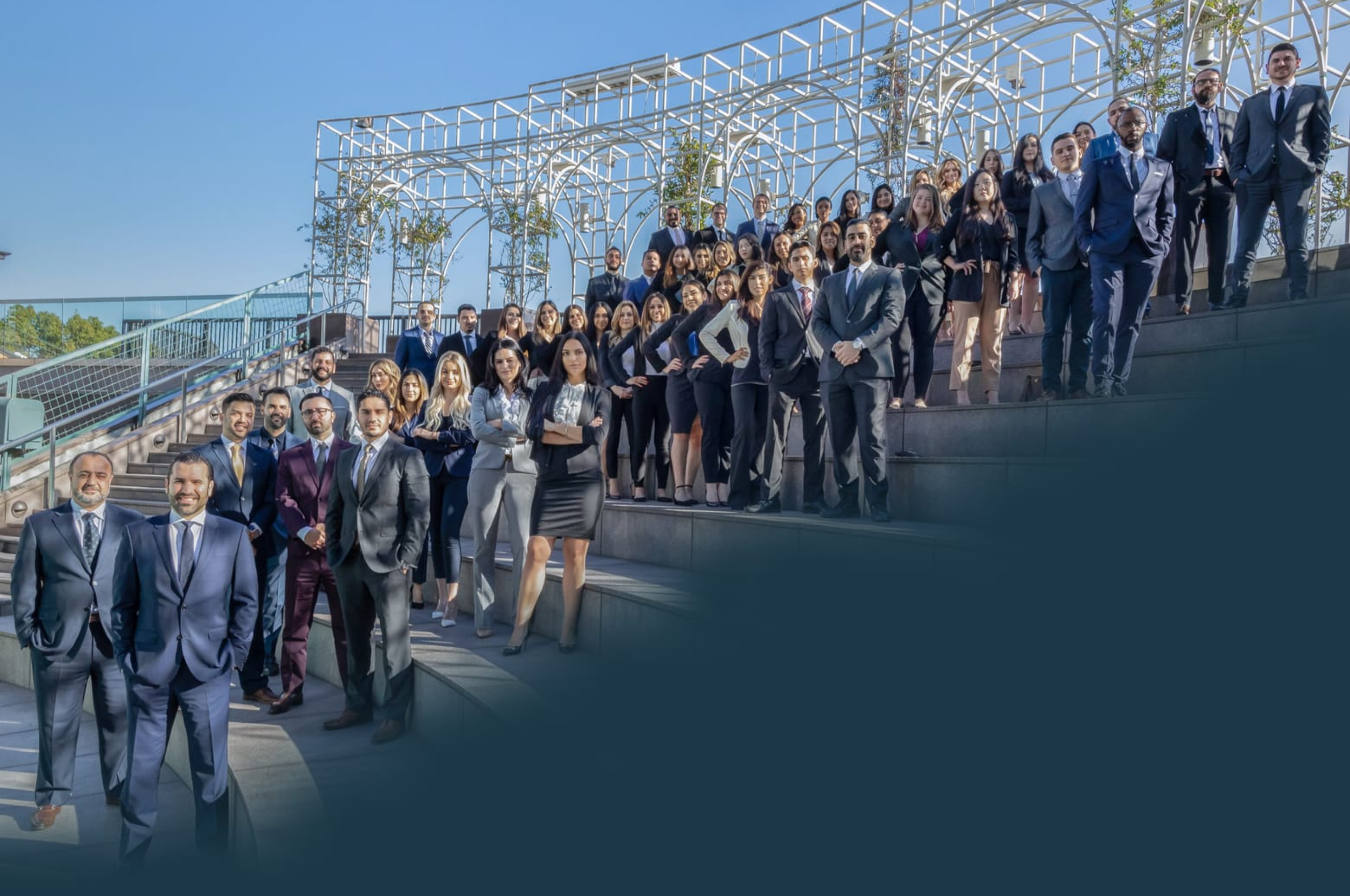 Solana Beach Premises Liability Attorney
Important Steps You Should Consider Taking After Getting Injured While on Someone Else's Property
It is important for homeowners and businesses to post warning signs to notify visitors of potential hazards lingering on the property. Regular maintenance checks must be conducted to catch any defective equipment, but if nothing can be done to remove the risk, then the property owner is expected to provide warning signs to give visitors a heads up to be careful while walking in. Unfortunately, there are property owners that do not inspect their premises for potential hazards. This is a negligent action that can get them into serious trouble. Any visitor who gets injured while on someone's property as a result of the property owner's negligence should consider a premises liability lawsuit against the person or company at-fault. At West Coast Trial Lawyers, we have
Solana Beach premises liability attorneys
with over 60 years of collective legal experience in handling personal injury cases. We have successfully won more than 5,000 cases and obtained over $1 billion in settlements and judgments for our clients. Our team strives to make sure you get maximum financial and emotional compensation for losses you suffered. This includes medical bills, lost wages,
emotional distress
, and pain and suffering. If you are interested in scheduling a free, no-obligation consultation at our
Solana Beach personal injury law firm
, please contact us by calling
(858) 283-5917
or emailing
[email protected]
. Our team is available 24/7 to assist you with your needs.
Premises Liability
Premises liability lawsuits are usually filed against businesses for slip and fall cases. This incident has commonly occurred in retail and grocery stores. However, people can get hurt in all kinds of places, including lobbies, parking lots, hallways, and so on. Business owners have a duty of care for visitors. By law, they must take reasonable actions to make sure those stepping onto their property are protected. There are three types of visitors, including:
Invitees. These are people who are invited to enter the property. In a business context, an invitee is a customer. From a homeowner's perspective, the invitee is often a friend or family member.
Licensees. These are people who are allowed to be on the property, but did not get invited by the property owner, such as a salesperson.
Trespassers. These are people who are not allowed to be on the property. They are not owed any duty of care. However, children are an exception. In the case that a child is attempting to access someone's premises, that property owner is expected to have warning signs placed to protect them from dealing with a lawsuit if the child gets injured on their territory.
What Should You Do After Getting in an Accident on Someone's Property
Document the incident. If possible, take photographs or video footage of your injuries, damages, and the location of where the accident took place. If there are any witnesses nearby, you should get consent to acquire their contact information. Lastly, try to document your perspective on the incident. Do not forget to include the date and time for each event that took place.
Get medical treatment. Seek medical attention from a doctor. Even if you are suffering from minor injuries, it is still important to get evaluated to make sure it is nothing too serious. A medical report will be made from your visit. This can be used as an important piece of evidence for your case.
Do not speak about the situation. It is common to feel intense emotions after getting injured. However, please try to refrain from speaking about it to the property owner. Do not admit to liability or blame someone for causing the accident.
Reach out to a Solana Beach premises liability attorney. To get legal help with your lawsuit, consult with an experienced Solana Beach premises liability attorney. The attorney will help strengthen your claim, negotiate with insurance companies, and get you the compensation you deserve for your losses.
What You Should Think About After the Accident
Were there any hazardous conditions on the property? A property owner will only be held liable if the hazardous conditions contributed to your injuries. Some factors that create an unsafe environment include faulty pavements, potholes, debris, wet floors, damaged flooring, and a broken staircase.
Did the property owner know about the hazardous conditions? To determine liability for a slip and fall accident, the following must have occurred:

The property owner caused the hazard by spilling or dropping liquid or an object that created a dangerous surface for visitors to walk on.
The property owner was aware of the hazard, but did nothing to fix it.
The property owner should have been aware of the hazard since a "reasonable" property owner takes care of their premises and would have discovered and fixed the problem.

Did they warn you about it? If a property owner is unable to fix the hazard, they should have warning signs placed in the unsafe area to prevent visitors from stepping in without knowing what could happen to them.
Role of Premises Liability Insurance
Commercial general liability (CGL)
insurance is made to protect a business owner from a variety of claims, such as personal injury, negligence, and property damage that is caused by the company's products, operations, or premises. An important factor of a CGL policy is premises liability coverage. This will cover damages for bodily injury and property damage. There are a variety of accidents that can happen: a customer might trip on a hidden extension cord, break a bone falling over an improperly placed carpet, or slip on a wet area and hit the ground. These examples will require premises liability coverage to compensate for a victim's medical expenses, lost wages, emotional distress, and so on. Premises liability insurance may not cover every type of situation relating to a visitor getting hurt. To get a better idea on what this means, here is an example: A medical expert is performing a procedure on a patient. During this process, they accidentally harm the patient. This type of injury will not be covered by the premises liability insurance policy. Additional other scenarios that will not be covered include:
Employees injuries
Any damages done to your business property, such vandalism or fire.
Contact Us
If you have suffered injuries in Solana Beach as a result of a premises liability accident,
West Coast Trial Lawyers
will help you recover financial and emotional compensation for the losses you have suffered. Reach out to our Solana Beach personal injury law firm today at
(858) 283-5917
or email
[email protected]
to schedule a free consultation with our experienced, caring, and compassionate legal team.


They know what they're doing, very well. Not only did I not make a single phone call from the day I hired them, but I also received calls from their case managers and paralegals who want to make sure my treatment was going well. They whole team took care of me. Thank you WCTL for taking full responsibility of my case and getting me an amazing settlement.


I can say with confidence that this team is the best in the business. . . . Dean took the time to really listen and hear me out. He assured me that he was going to move mountains because he believed in me, and he ended up doing just that. I've never met a more focused and passionate attorney in my life. If you're looking for a firm that treats its clients with the utmost respect and care, calling WCTL is a no-brainer. I wouldn't think twice about working with them again in the future.