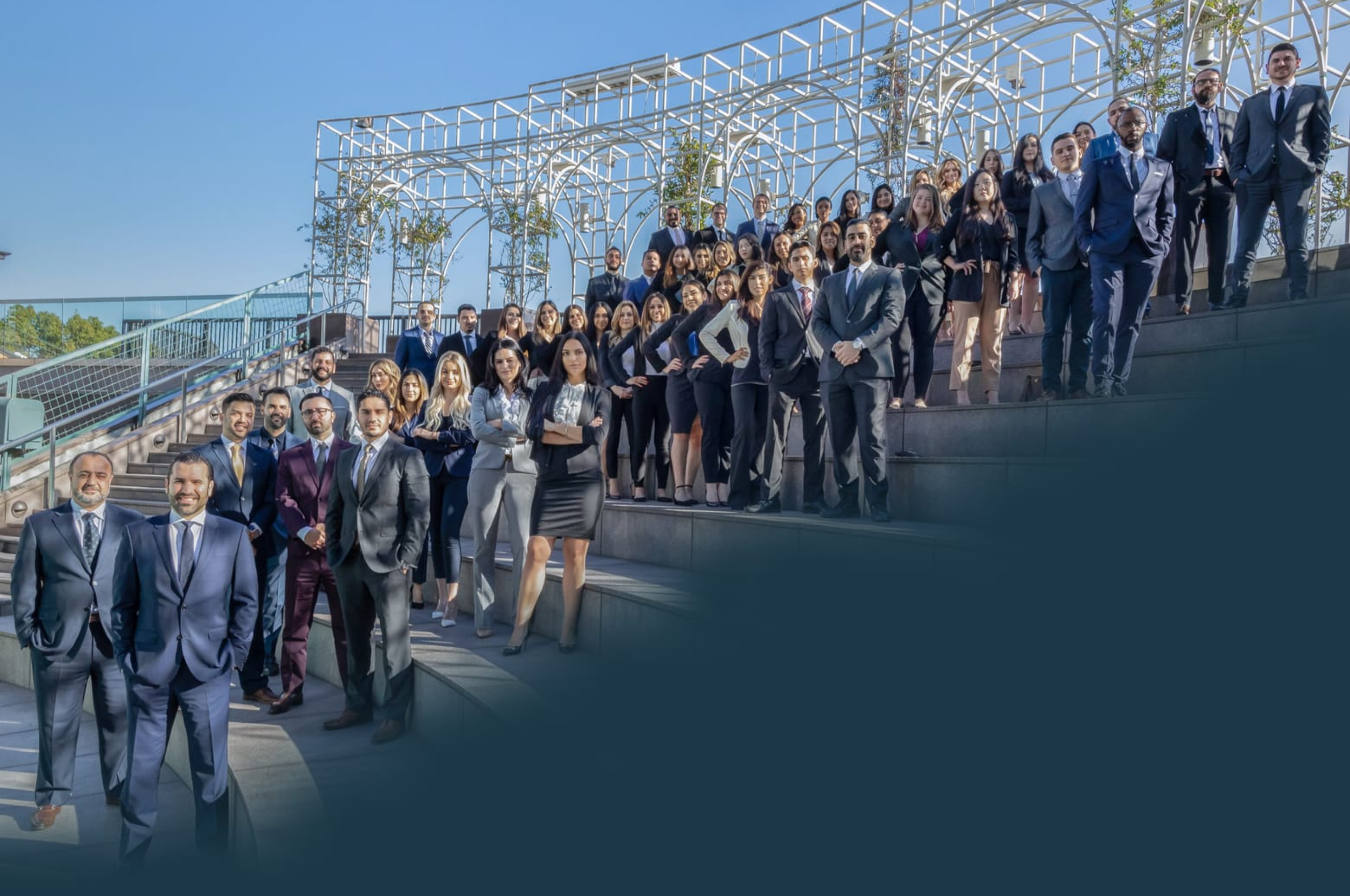 Solana Beach Car Accident Attorney
What Forms of Compensation Are Granted After Liability Is Determined?
Solana Beach is a populated city with an estimated 13,356 residents. The city has about 5,604 households with an average of two cars per household. This may accumulate to over thousands of drivers occupying the roads on a daily basis, which means negligent drivers are bound to be present during these trips.
Solana Beach has faced several car accident reports within the past few years, with the most recent being in June of 2021. The most common factor of these accidents comes from negligent drivers who are speeding and/or under the influence of drugs or alcohol. These reckless actions continue to cause life-threatening collisions that lead to serious injuries or death.
If you or a loved one were a victim of a car accident, West Coast Trial Lawyers has Solana Beach car accident attorneys with over 60 years of collective legal experience in handling personal injury cases. Our team has won over 5,000 cases and acquired more than $1 billion in settlements and judgments for our clients. Due to our success, we have been acknowledged as one of the top personal injury law firms in Solana Beach.
To schedule a free, no-obligation consultation at our Solana Beach personal injury law firm, please contact our 24/7 legal team by calling (858) 283-5917 or emailing [email protected]. No fees will be charged until your case has been settled.
Liability
At-fault parties are held liable for any type of bodily injury or property damage. Economic and non-economic damages are usually covered by the:
Individual at-fault.
Company at-fault.
At-fault party's insurance company.
However, there are cases where the at-fault party will try to offer a lower amount for the car accident settlement. Getting involved in a trial may result in a lengthy and exhausting process. Those who need to get their bills paid immediately have plenty of options available to use, such as:
Private Health Insurance. Insurance is given by a private entity. There are a couple of private health insurance options, including:

State or federal marketplace plans.
Health insurance provided through an employer.
Private health insurance plans administered by a broker or agent.

Government Health Insurance. These plans are provided through the state. It is typically low in cost or free. This includes:
California Workers' Compensation. Injured employees will acquire a portion of their wages during their time off work for health or medical purposes. This includes medical bills relating to the injury, such as medical evaluations, care, and procedures. Additionally, prescription drugs, transportation costs, and medical equipment will be paid for.
Med Pay Auto Insurance. This covers the costs of a car accident regardless of who is at-fault. This will only apply to injuries that were caused directly by the collision.
Insurance Coverage
Due to California having a large population of drivers, strict regulations are enforced. These are some insurance coverages that you should possess to keep you financially safe in case of an accident:
Property Damage Liability Coverage. A $5,000 minimum is used to pay off any property that was damaged by your car.
Bodily Injury Liability Coverage. Insurance companies will pay $15,000 per individual and $30,000 per accident minimum.
Uninsured Motorist Bodily Injury Coverage. Offers compensation when an at-fault driver causes an accident. Covers for damages, including medical bills, lost wages, funeral expenses, and pain and suffering.
Uninsured Motorist Property Damage Coverage. Provides compensation when the at-fault driver of an accident does not have enough liability insurance to pay off for any damages, such as medical bills and lost wages.
Lost Wages From a Car Accident
There are various coverages available to collect lost wages.
Bodily Injury Liability Coverage. If you suffered injuries from a car accident due to another individual's negligence, you may be eligible to submit a lost wages claim by using the at-fault driver's bodily injury liability coverage.
Personal Injury Protection (PIP) Coverage. This covers you and/or your passengers expenses relating to the accident, regardless of who is at-fault. PIP pays for medical bills, lost wages, and funeral expenses.
Uninsured/underinsured Motorist Coverage. If you were involved in an accident with someone who has poor coverage or no insurance, then you will be able to acquire lost wages under your uninsured or underinsured motorist coverage.
After you confirm that your policy covers lost wages, you must begin gathering your documentation to file a claim. Your paperwork should include:
Physician's Letter. This letter should mention any injuries you are suffering from and how much of an impact it has made over your job. Make sure to include important information, such as:

Prescriptions
Procedures
Expenses

Police Report Copy. Request to have a copy of the official police report that was made on the day of the accident.
Employer's Letter. This letter should have confirmation of your missed days at work due to your injuries. If your position is not salaried or full-time, you may have to provide access to your tax returns.
Calculating Lost Wages
The number of lost wages is based on your pay rate and how much time you missed work because of your injury. You may get an increase in your reimbursement if you happen to miss any opportunities for interviews, bonuses, or promotions. Make sure to still inform your attorney's office about lost opportunities after your accident.
If you do not work on salary, have irregular hours, or work on commission, you may still calculate your lost wages. You should show what you missed out on, such as missing appointments or a decline in billing invoices occurring during your recovery process.
You should also show past tax returns as proof of the wages you could have earned if you were not injured. If you rely on tips for your wages, you must show the lost income you had if you reported those tips in past tax returns.
Contact Us
Our qualified Solana Beach car accident attorneys are highly-trained and have over 60 years of collective legal experience with cases that are similar to yours. We are committed to helping you resolve your case as quickly as possible while receiving the best results. Our clients are represented on a contingency fee basis. If we do not win, you owe us nothing.
If you or someone you know has been injured, reach out to our 24/7 legal team by calling us at (858) 283-5917 or emailing [email protected].


They know what they're doing, very well. Not only did I not make a single phone call from the day I hired them, but I also received calls from their case managers and paralegals who want to make sure my treatment was going well. They whole team took care of me. Thank you WCTL for taking full responsibility of my case and getting me an amazing settlement.


I can say with confidence that this team is the best in the business. . . . Dean took the time to really listen and hear me out. He assured me that he was going to move mountains because he believed in me, and he ended up doing just that. I've never met a more focused and passionate attorney in my life. If you're looking for a firm that treats its clients with the utmost respect and care, calling WCTL is a no-brainer. I wouldn't think twice about working with them again in the future.