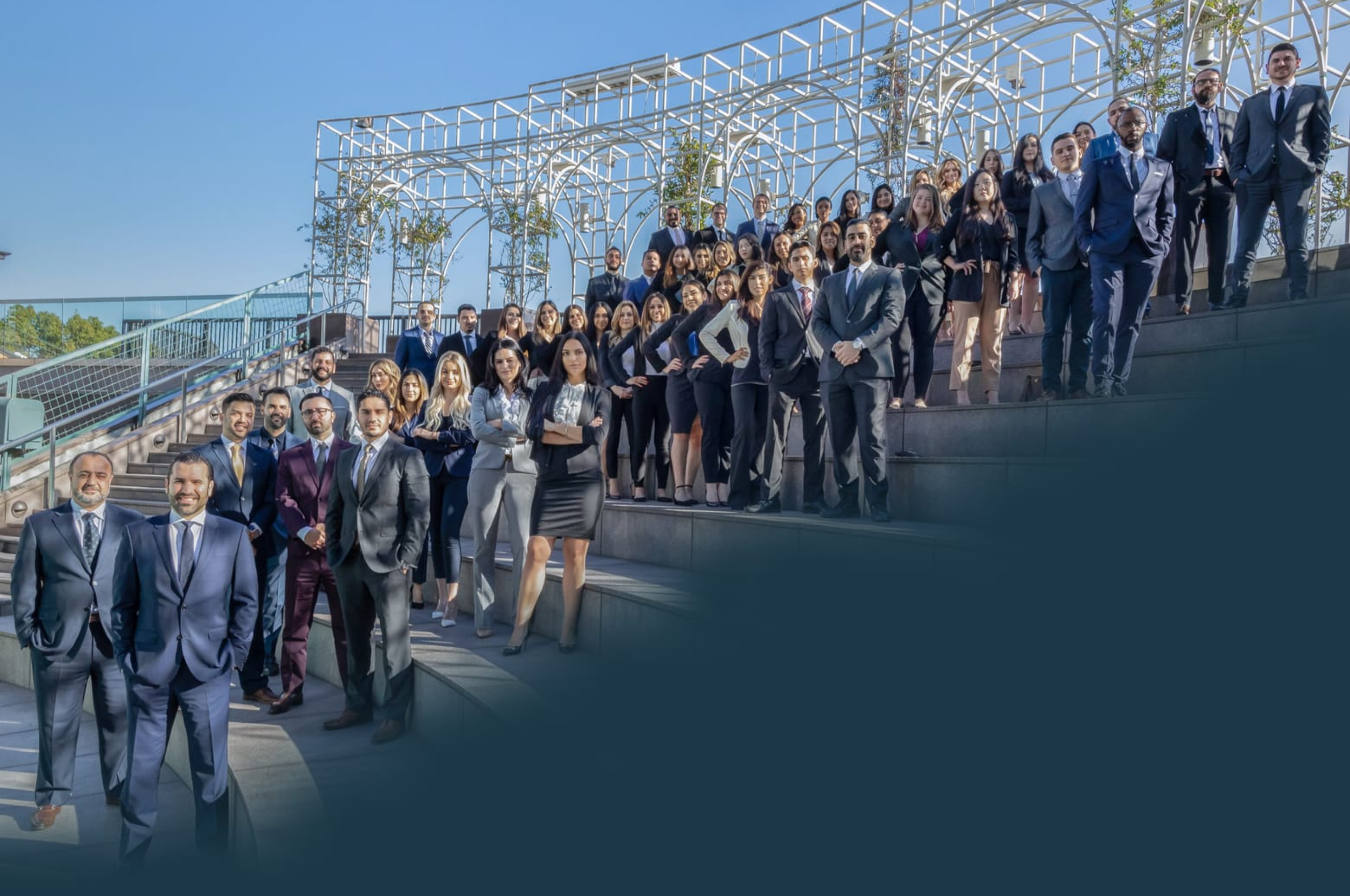 Solana Beach Bicycle Accident Attorney
Our Expert Solana Beach Bicycle Accident Lawyers Will Help You Get Fair Compensation for Your Bicycle Accident
Bicycle accidents commonly occur across cities in California, including Solana Beach. Due to a bicycle's size, it can be difficult for vehicles, especially trucks, to identify them on the road. Vehicles are allowed to use the bike zone when they are making left or right turns. However, there have been several negligent drivers who tend to occupy this lane, even if they notice a bicyclist is currently riding on it. This situation can be dangerous for a bicyclist due to the fact that they could get hit by a vehicle at any given moment.
Reports have indicated that more than half of bicycle accidents have occurred during the nighttime. This is primarily why it is important for bicyclists to gear themselves up with reflective clothing to make themselves look more noticeable at night. Those who choose not to do this will appear camouflaged in the dark, thus making it more possible for them to get hit by a vehicle.
If you were a victim of a bicycle accident and would like to sue the individual you believe is at-fault, West Coast Trial Lawyers has Solana Beach bicycle accident attorneys with over 60 years of collective legal experience in handling personal injury cases. Our attorneys have acquired over $1 billion in settlements and judgments for our clients. Due to our continued success in the legal field, we have been acknowledged as one of the top personal injury law firms in Solana Beach.
Our services do not come with any financial risks. You will not be charged with no fees until your case has been settled. Contact our 24/7 legal team by calling (858) 283-5917 or emailing [email protected] to schedule a free consultation.
Bicycle Accident Insurance
After you are involved in a bicycle accident, you must determine who you believe was at-fault for causing it. The plaintiff is responsible for providing convincing evidence in regards to whether or not the driver was showing negligent behavior prior to the collision occurring. Typically, the bicyclist's personal health insurance should cover the damages of an accident. A few of these policies can also include coverage for lost wages. If the driver is at-fault and has little to no insurance, then their uninsured/underinsured insurance policy will cover the costs.
With the potential chance of getting involved in a bicycle accident, many people contemplate the idea of getting bicycle accident insurance. In California, it is not mandatory to register or buy bicycle insurance. If your bicycle means a lot to you and you use it often, then it would be ideal to get the insurance. However, your homeowners' or renters' insurance may cover your bicycle if it gets damaged or stolen. These policies can extend the reimbursement if you are dealing with either issue.
If you still choose to purchase bicycle insurance, it comes with a lot of benefits to protect you from an accident. This includes:
Medical payment
Coverage against theft
Coverage against damage
Competitive event fee reimbursement
Bicycle liability protection
Transit protection
Roadside assistance
Rental reimbursement
Bicycle Accident Compensation
Since California is a tort state, the injured victim is expected to show proof of who was at-fault for the bike accident. If the victim wins the case, they will get compensation for damages from the at-fault party's insurance. California will implement strict regulations of placing responsibility on the driver's insurance when the plaintiff can show proof of:
The driver exhibiting signs of negligence. This includes, but is not limited to, speeding, disobeying traffic lights or signs, or driving under the influence of drugs or alcohol.
The driver intentionally injuring you.
There are no specific standards for receiving compensation. It is all calculated based on the amount of economic and non-economic damages the victim suffered due to the collision.
Strengthening Your Accident Claim
It may be difficult to figure out what you should do after a bicycle accident. Many people get shaken up and anxious after getting involved in one. If possible, try to obtain a sufficient amount of evidence to increase your chances of attaining compensation that will help you cover most, or even all, of your losses. This includes:
Gathering evidence from the scene of the accident. Take photos or video footage of your injury, property damage, and the location of where the accident took place. If any witnesses are nearby, you should ask for their consent to acquire their contact information. Witness testimonies can help strengthen your claim.
Visit a doctor. The doctor will provide you with a treatment plan that will help you recover from your injuries. Your visit will also be saved on file and can be used as a piece of evidence to include in your claim.
Obtain medical records relating to the crash. This will allow insurance companies to know whether you were actually injured after the incident.
Hire an experienced bicycle accident attorney. The attorney will provide you with legal assistance, such as building up your claim, negotiating with insurance companies, and getting you the compensation you deserve for your losses.
Statute of Limitations
In California, a victim has two years, starting from the initial date of the incident, to file a personal injury lawsuit against the individual they believe is at-fault for causing the accident. Bicycle accident injuries fall under the umbrella of personal injury, thus subjecting the incident to California's established time limit given to take action.
Contact Us
If you have sustained injuries as a result of a bicycle accident, you have the right to hold the guilty party responsible. West Coast Trial Lawyers will help you recover financial and emotional compensation for your losses, including medical bills, emotional distress, property damage, lost wages, and pain and suffering.
Call us today at (858) 283-5917 or email [email protected] to schedule a free consultation with our experienced, caring, and compassionate legal team.


They know what they're doing, very well. Not only did I not make a single phone call from the day I hired them, but I also received calls from their case managers and paralegals who want to make sure my treatment was going well. They whole team took care of me. Thank you WCTL for taking full responsibility of my case and getting me an amazing settlement.


I can say with confidence that this team is the best in the business. . . . Dean took the time to really listen and hear me out. He assured me that he was going to move mountains because he believed in me, and he ended up doing just that. I've never met a more focused and passionate attorney in my life. If you're looking for a firm that treats its clients with the utmost respect and care, calling WCTL is a no-brainer. I wouldn't think twice about working with them again in the future.