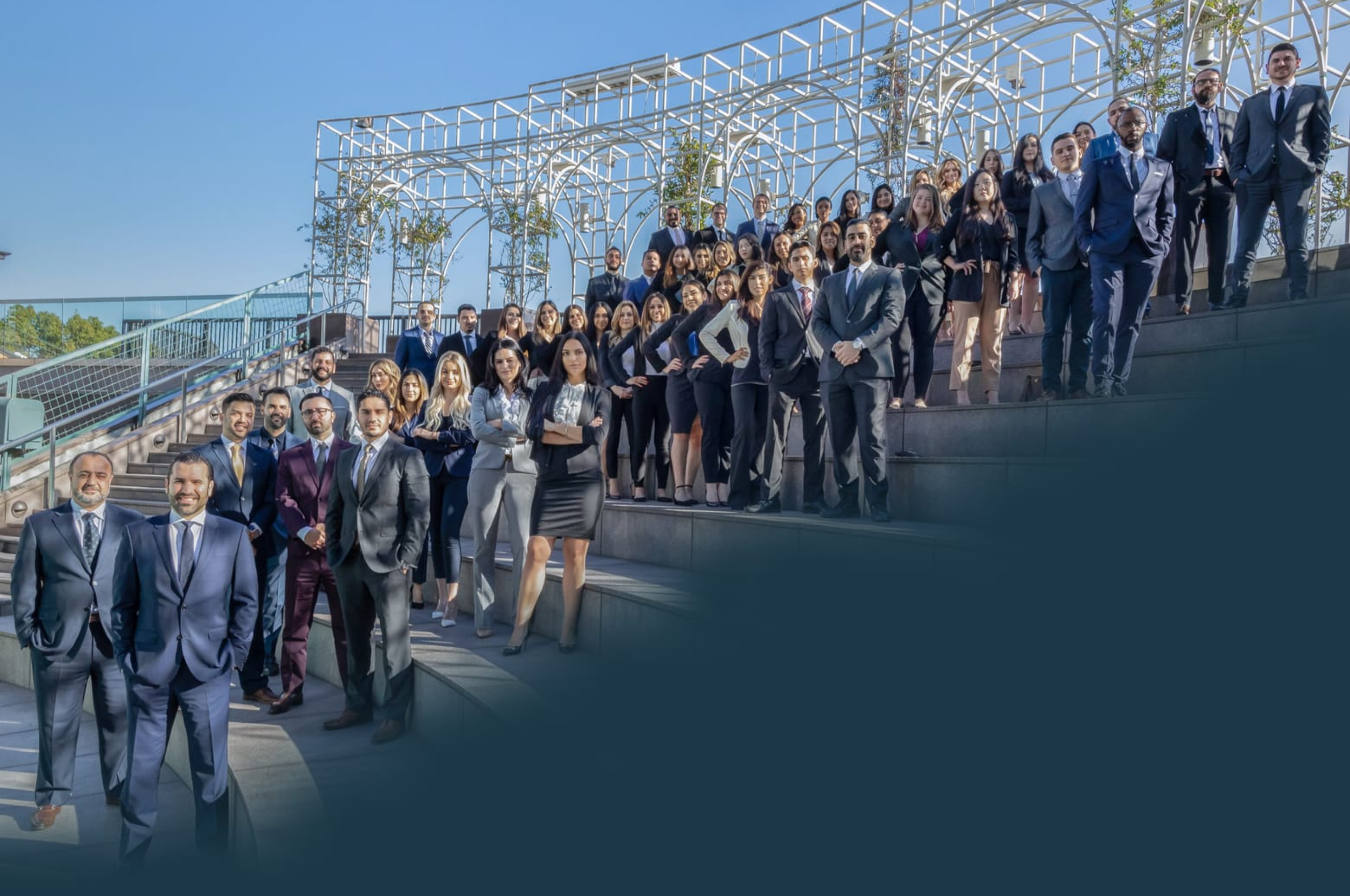 San Francisco Food Delivery Accident Attorney
We Will Get You the Justice You Deserve
If you were involved in a food delivery accident, you may be eligible to file a personal injury claim in order to acquire recoverable compensation for your losses. Food delivery accidents may result in injuries that could require costly medical care. Accident cases, especially those that involve food delivery drivers, can be quite difficult to handle. The reason being is because many food delivery companies will go to great lengths to deny their drivers as employees, and identify themselves as independent contractors instead. For the most part, employers are not responsible for the negligent or criminal conduct of any independent contractors working for them. If you have suffered injuries as a result of a food delivery accident, our experienced team of
San Francisco personal injury attorneys
at West Coast Trial Lawyers will help get you the compensation you deserve. We have won over 5,000 personal injury cases and recovered more than $1 billion in settlements for our clients. Due to our achievements, we have been acknowledged as one of the top personal injury law firms in
San Francisco.
To schedule a free, no-obligation consultation at our
San Francisco personal injury law firm,
please contact us by calling
(415) 326-8794
or emailing
[email protected]
.
Common Causes of a Food Delivery Accident
Multiple factors can contribute to a food delivery accident.
Distracted driving
has been one of the main issues that has caused food delivery drivers to collide with other vehicles nearby. This could be due to many reasons, such as accepting a food delivery order while driving, checking the GPS to locate a customer's address, texting, or answering a phone call. A momentary glance at the phone can still be enough time to trigger an accident. A
lost food delivery driver
is known to often rely on their phone to find the customer's location. However, constantly checking the GPS will only make it more difficult for the food delivery driver to keep their focus on the road. Furthermore, they are also likely to perform reckless actions, such as
sudden stops and turns.
This usually occurs when a food delivery driver is behind on delivering orders or has passed by a customer's address. Making abrupt decisions could result in an accident since the food delivery driver is not making any signals to notify others of where they are planning to go. It is encouraged for food delivery drivers to park on the side of the road to safely check where the customer's address is instead of spending time looking at the GPS while driving. The final cause of a food delivery accident is
speeding.
A food delivery driver who is behind on making their deliveries will feel compelled to speed in order to avoid receiving negative reviews, which in turn could cost them their job. With a city as large as San Francisco, it could be difficult for a food delivery driver to handle multiple requests. Nonetheless, the food delivery driver should establish a schedule that will allow them to deliver orders on time without having the need to go against California road rules.
Common Problems With Food Delivery Services
Food Safety
Food safety is a top priority for restaurants as it is the focal point of the business. Food safety is especially important if the restaurant is offering food delivery services, as this can add potential dangers and risks. For example, a challenge for most restaurants is keeping the correct cold and hot temperatures for the food during delivery. Temperature can drastically alter the quality of the food and even cause it to go bad. This can be dangerous because spoiled or rotten food can make someone suffer from food poisoning. Proving negligence for improper food care can be difficult as the food must pass through several obstacles before it makes its way to the customer. It is nearly impossible to know whether the food has been sitting out for too long at a restaurant or in the vehicle. With the introduction of third-party food delivery companies, such as UberEats and DoorDash, food liability only becomes more complex.
Food Tampering
Food tampering mainly applies to the food delivery driver. With
reports
released of food delivery drivers succumbing into the temptation of snacking on a customer's order, it has heightened the concern for users who rely on food delivery services to acquire their food as they could be at risk of suffering from food poisoning or another type of illness. Food delivery companies, such as UberEats, Postmates, and DoorDash, are now encouraging restaurants to place their food in tamper-resistant packaging in order to prevent a food delivery driver from stealing food. If a food delivery driver is found tampering with a customer's order,
California law
will take into effect. Its food tampering law prohibits an individual from knowingly adding poison or harmful substance to any food or drink. This includes spitting in someone's food, which is punishable for 2 to 5 years of jail time. If the customer endures severe injuries or death, the food delivery driver will face 3 additional years to their prison sentence.
Driving Issues
With food delivery drivers accepting multiple orders, it puts immense pressure on them to get the job done. They will feel the need to speed in order to make it on time to each delivery, which could create a dangerous environment for those nearby. Furthermore, many company policies, for example,
Domino's Pizza 30 Minutes Free Pizza Delivery Policy
, will influence a food delivery driver to speed, as well.
What to Do When a Food Delivery Accident Occurs
It is understandable for a driver to feel shaken up or traumatized after an accident. If possible, try to focus on collecting information and evidence that will help you acquire recoverable compensation. Below, we have created a list of important steps that will help you build a strong claim.
Stay at the scene of the accident. If you choose to run away, the case will be considered as a hit and run accident.
Make sure that everyone is okay. Check on yourself and others. If you notice any injuries or damages, contact the police immediately.
Call the police, if necessary. The police will arrive at the scene of the accident and conduct an official police report. The paramedics will also be present to provide medical care to those that are injured.
Exchange contact information. Make sure to acquire the other party's driver's license details, license plate number, contact information, and insurance information.
Gather evidence. Document your perspective on what happened. Make sure to include the date and time of when the event took place. You should also include photographic evidence, such as your injuries, damages, and the location of where the accident occurred. Lastly, speak to the police and ask them for a copy of the official police report.
Acquire witness information. If you notice any witnesses nearby, you should ask for their consent to obtain their contact information. Witness testimonies can greatly strengthen your claim.
Visit a doctor. Accident victims are always encouraged to make an appointment to get their wound examined, regardless of whether it is mild, moderate, or severe. The doctor will run some tests to check if you have any injuries that need to be taken care of. If so, you will be given a treatment plan that will help you with your recovery process. Your doctor visits will be saved on file and can be used as evidence to include in your personal injury claim.
Reach out to a personal injury attorney. The attorney will guide you through the process of filing a personal injury claim. Not only that, but they will also negotiate with insurance companies to ensure you get the best settlement amount that will help cover your losses.
West Coast Trial Lawyers Is Here to Help
If you were involved in a food delivery accident due to the negligence of another individual,
West Coast Trial Lawyers
has experienced San Francisco personal injury attorneys who will help you get the justice and compensation you deserve. Contact our 24/7 legal team today by calling
(415) 326-8794
or emailing
[email protected]
to schedule a free consultation at our San Francisco personal injury law firm.


They know what they're doing, very well. Not only did I not make a single phone call from the day I hired them, but I also received calls from their case managers and paralegals who want to make sure my treatment was going well. They whole team took care of me. Thank you WCTL for taking full responsibility of my case and getting me an amazing settlement.


I can say with confidence that this team is the best in the business. . . . Dean took the time to really listen and hear me out. He assured me that he was going to move mountains because he believed in me, and he ended up doing just that. I've never met a more focused and passionate attorney in my life. If you're looking for a firm that treats its clients with the utmost respect and care, calling WCTL is a no-brainer. I wouldn't think twice about working with them again in the future.