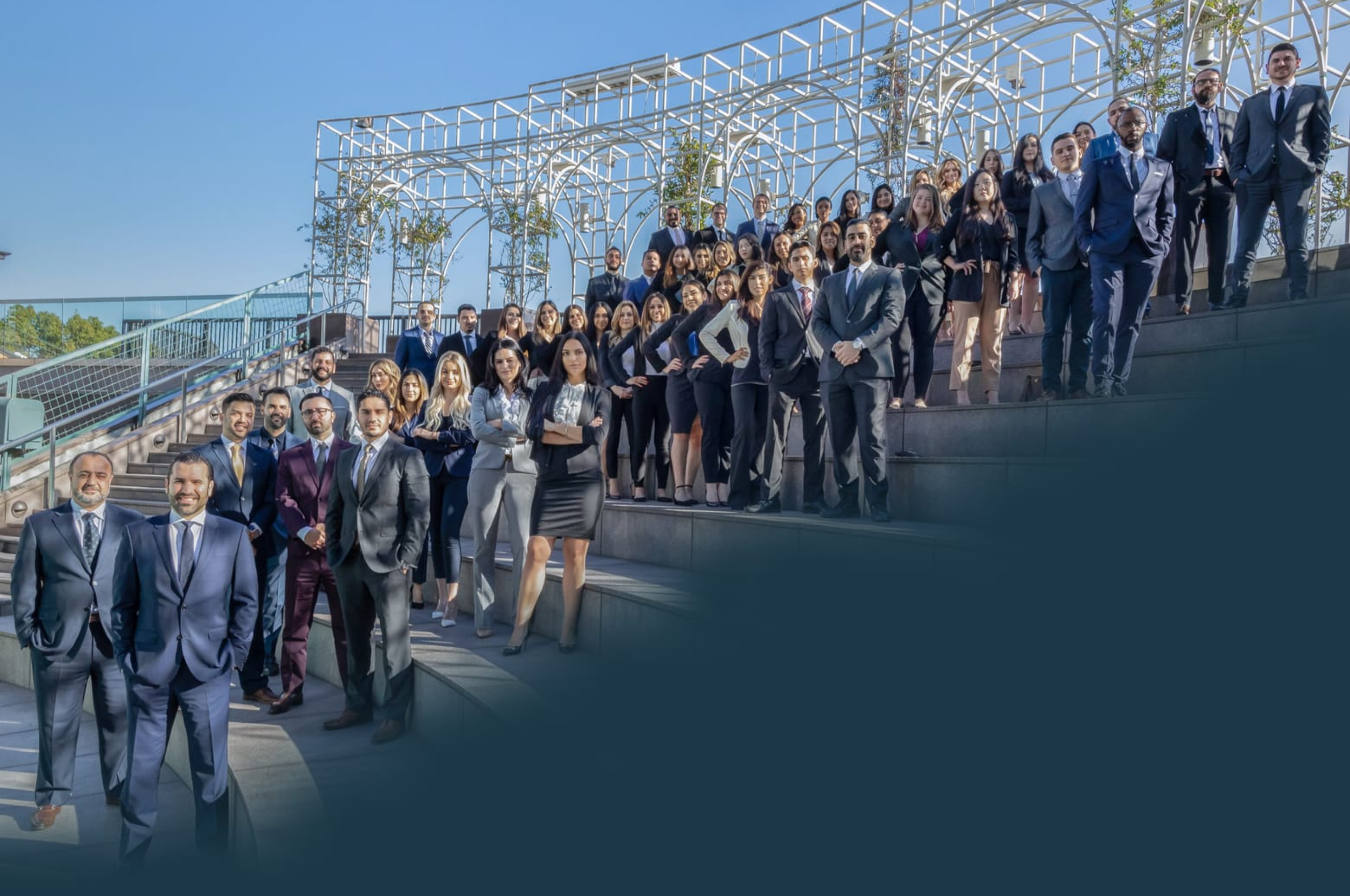 San Francisco Scooter Accident Attorney
We Will Maximize Your Settlement
E-scooters have continued to maintain popularity in the city of
San Francisco
throughout the past few years. Shared bikes, scooters, and mopeds have offered an average of
386,000 rides
between the months of June and August of 2021. This is about a 14 percent increase from June to August of 2019, where an average of 339,000 rides were made. However, despite an e-scooter's popularity, convenience, and affordability, they do have some downsides. San Francisco has experienced multiple problems, such as reckless e-scooter riders, sidewalk clutter, and debatable labor practices. To counter these problems, the city established rules and regulations, which include the following:
Using scooter fees to fund the installment of bike racks throughout the city. This will help prevent e-scooters from piling up on the sidewalks.
Charging a fine towards e-scooter riders who do not lock the e-scooter to a rack after fulfilling its use.
Enforcing companies to follow certain labor standards.
Providing adaptive e-scooters that will be available for people with disabilities to use.
If you were a victim of an e-scooter accident due to a defective e-scooter or negligent rider, our experienced
San Francisco personal injury attorneys
at West Coast Trial Lawyers are available 24/7 to offer legal assistance. With our track record of recovering more than $1 billion in settlements for our clients, we are confident that we will deliver a good outcome to your case. To schedule a free, no-obligation consultation at our
San Francisco personal injury law firm
, please contact us by calling
(415) 326-8794
or emailing
[email protected]
.
Common E-Scooter Accident Injuries
People have voiced their concern over shared e-scooters providing no protection to riders and being easily accessed by those who have little to no experience in riding an e-scooter. Either of these factors could likely result in accidents that could cause the rider, along with other parties, to suffer from serious injuries. Common injuries an e-scooter rider has experienced include the following:
Head or Brain Injury. A study conducted in 2021 indicated that, in 2017, head and neck injuries accounted for an estimate of 28 percent of e-scooter accident injuries in the United States. About 32 percent of riders suffered from brain injuries, while 11 percent had a concussion. This could be due to shared e-scooter companies not offering helmets to prevent riders from sustaining head injuries after a fall. Common symptoms that are associated with a head or brain injury include a headache, irritability, confusion, lightheadedness, dizziness, lack of balance, sensitivity to noise or light, swelling, bruising, loss of consciousness, nausea, vomiting, dilation of either one or both pupils of the eyes, clear fluids emerging from the ears or nose, or difficulty sleeping.
Road Rash. If a rider is riding at high speeds and is thrown off of their e-scooter, they will likely face a severe road rash. A defective e-scooter may also have the ability to cause this type of injury, especially if the brake is unresponsive. Symptoms of a road rash include swelling, redness, pain, warmth in the wounded area, pus, body aches, chills, or an unpleasant smelling drainage. Infections or permanent scarring may occur if the road rash is not properly treated.
Fractured Bones. According to USA Today, there were a total of 40,000 e-scooter-related injuries, including broken bones, head injuries, cuts, and bruises, from 2014 to 2018. As shared e-scooter's are being used across the U.S., people are not being given the proper protection needed to prevent serious injuries from occurring. To know whether you have suffered a fractured bone, you will likely feel sudden pain, difficulty bearing weight, swelling in the wounded area, noticeable deformity, bruising, redness, warmth on the wounded area, or having difficulties moving the wounded area or nearby joints.
Neck Injury. As previously stated, neck injuries, along with head injuries, accounted for a large portion of e-scooter injuries in 2017. To get an idea on whether you may have a neck injury, you will likely endure neck pain, stiffness, headaches, or trouble moving your neck around.
Spinal Cord Injury. If an e-scooter rider forcefully lands on their back, they will likely damage an area of their spinal cord, such as the cervical segment, thoracic segment, or lumbar segment. The level of pain and recovery for this type of injury may vary depending on the impact of the fall and what area was mostly affected by it. Symptoms to watch out for include muscle weakness, difficulty breathing, loss of feeling below the wounded area, loss of control of the bowel or bladder, or back pain. Spinal cord injury victims may also face temporary or permanent paralysis.
How to Avoid an E-Scooter Accident
In order to decrease the likelihood of involving yourself in an e-scooter accident, it is heavily encouraged for you to take these tips into consideration:
Pay attention to the road. You will need to keep your eyes on the road to avoid getting yourself into an accident.
Wear safety gear. Since shared e-scooters do not provide any safety gear, you should consider bringing your own to protect yourself from a serious fall that could result in injuries that may require urgent medical care. Ideally, you should have on a fitted helmet, along with elbow and knee pads.
Test your e-scooter before taking it out for a ride. Unfortunately, there have been cases where defective e-scooters have been sold to the public or shared e-scooters have been placed on the sidewalks without any warnings of the product being defective. It would be a good idea on your end to test the e-scooter out before entrusting it to safely take you to your destination.
Ride at a safe speed. According to California law, e-scooter riders must not operate an e-scooter at a speed that exceeds 15 mph.
West Coast Trial Lawyers Is Here to Help
If you were involved in an e-scooter accident due to the negligence of another party,
West Coast Trial Lawyers
has experienced San Francisco personal injury attorneys who will help you get the justice and compensation you deserve. Contact our 24/7 legal team today by calling
(415) 326-8794
or emailing
[email protected]
to schedule a free consultation at our San Francisco personal injury law firm.


They know what they're doing, very well. Not only did I not make a single phone call from the day I hired them, but I also received calls from their case managers and paralegals who want to make sure my treatment was going well. They whole team took care of me. Thank you WCTL for taking full responsibility of my case and getting me an amazing settlement.


I can say with confidence that this team is the best in the business. . . . Dean took the time to really listen and hear me out. He assured me that he was going to move mountains because he believed in me, and he ended up doing just that. I've never met a more focused and passionate attorney in my life. If you're looking for a firm that treats its clients with the utmost respect and care, calling WCTL is a no-brainer. I wouldn't think twice about working with them again in the future.