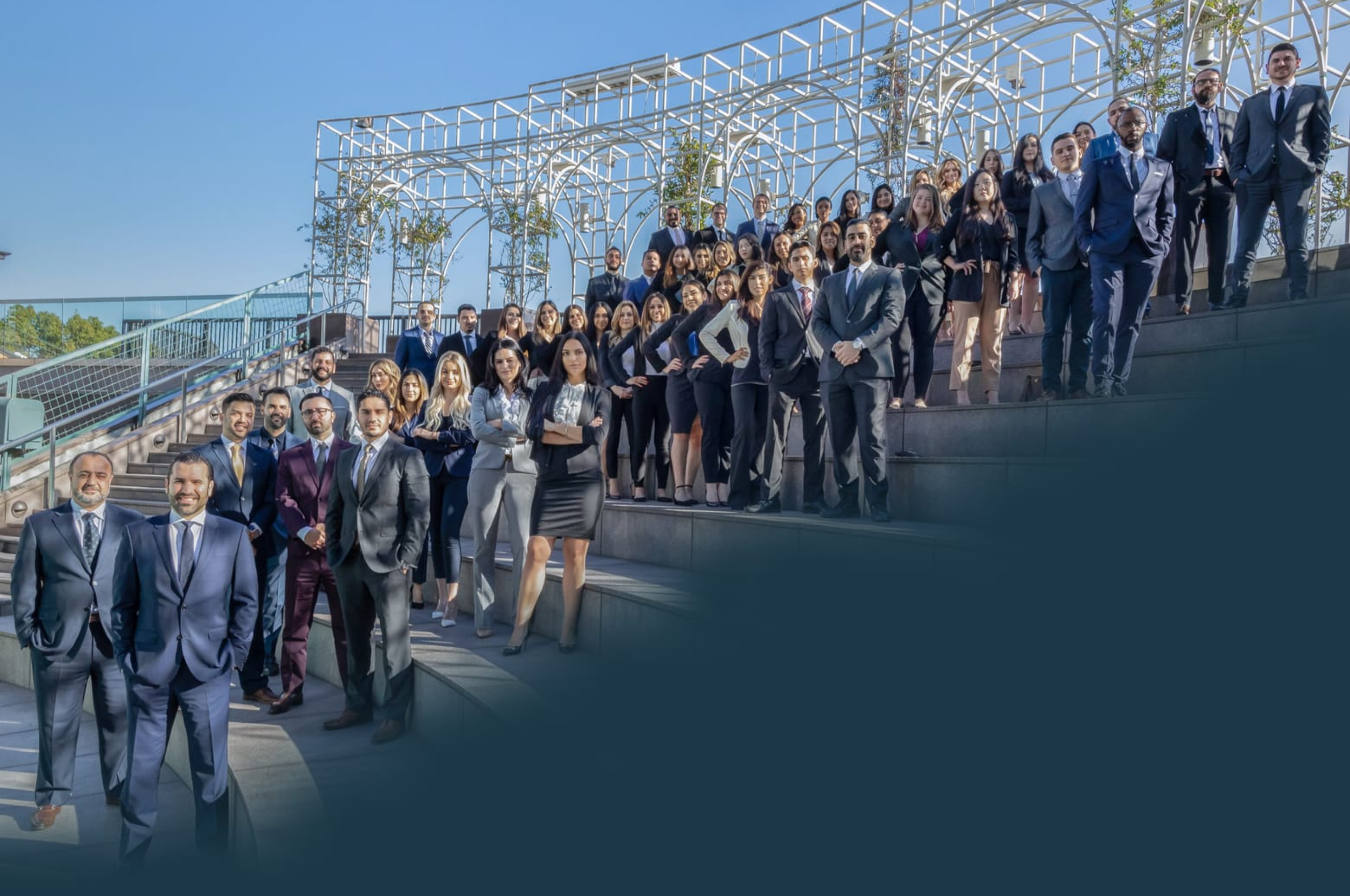 San Francisco Bicycle Accident Attorney
Riding a bicycle in the city of San Francisco can be a wonderful experience until you are injured through no fault of your own. Our San Francisco bicycle accident attorneys have experience dealing with negligent motorists and will help you get the justice you deserve.
At West Coast Trial Lawyers, we have over 60 years of legal experience dealing with San Francisco bicycle accidents. We have won over $1.5 billion in lawsuit settlements for injured victims. We ensure our clients are adequately compensated and comfortable throughout the entire legal process.
If you are suffering from bike injuries due to someone else's negligence, do not hesitate to file a claim with our San Francisco personal injury law firm today. Call our toll-free number at 888-618-9275 or email us at [email protected] to schedule a free consultation with our dedicated legal team.
Bicycle Accident Statistics in San Francisco
Ranked as the number one biking city in the United States with an overall score of 67.21, San Francisco offers the most bike repair, rental, and supply shops.
San Francisco's commitment to sustainable modes of transportation, such as bicycles, is highly commendable. However, this has only made riders more vulnerable to bicycle accidents and collisions.
Bicycle fatalities represented 3.7 percent of the total number of traffic fatalities in 2019. According to the TransBase Dashboard, there have been 1343 bicycle injury collisions since 2020, with unsafe speed being the most common cause. 
While San Francisco is relatively safe for cyclists, you can never be too careful. You also cannot account for the recklessness of other motorists. That is why it is crucial to call for legal assistance if you find yourself in such unfortunate circumstances. 
Contact West Coast Trial Lawyers today for a free case evaluation and find out more about your legal options. 
San Francisco Bike Laws
San Francisco is committed to making sure biking in the city is accident-free. As part of its Vision Zero plan in 2014, the city is working towards putting a stop to traffic-related deaths by 2024.
Biking laws have been put in place in order to regulate all biking activities and trails. These laws are designed to ensure the safety of cyclists, pedestrians, and motorists alike. 
Here are some important San Francisco biking laws to remember while riding in the city;
Ride in the same direction as oncoming traffic.
Do not speed
Always wear a helmet when riding.
Obey all traffic lights and road signs.
Make use of protective gear like elbow and knee pads.
Yield the right of way.
Keep both hands on the bike handles at all times.
Pedestrians have the right of way. 
Do not ride on the sidewalks.
Do not put headphones in both ears.
Pass on the left. 
Use hand signals when changing lanes and merging.
Look both ways.
Stay visible to avoid collisions with other motorists.
It is important to play your part as a good cyclist by following these safety rules to ensure rider safety for all. 
Steps To Take After a San Francisco Bicycle Accident
If you have been the victim of a bicycle accident in San Francisco and have sustained personal injuries, make sure to call for assistance right away. 
Here are some immediate steps to take after getting injured in a bicycle accident;
Call 911 for help.
Make sure everyone on the scene is okay.
Collect witness statements.
Take photos of the accident scene.
Document anything out of the norm, like bad weather conditions or damaged roads.
Collect the information of the person who hit you.
File a claim with West Coast Trial Lawyers.
You may choose not to repair your bike as it may serve as evidence of the collision. Whatever you decide, make sure you gather as much evidence of the accident as possible.
The most important thing is to secure legal representation right away in order to maximize your chances of receiving an adequate settlement. Schedule a free consultation with one of our San Francisco bike injury attorneys today. 
Types of Bicycle Accidents and Collisions in San Francisco
Bicycle accidents can range from mild to severe depending on various factors like the weather, bike trails, the quality of the bicycle, and so on. 
Below are some of the most common types of bicycle accidents that occur in San Francisco; 
Doored while cycling
Damage from bad roads
Rideshare collisions
Bike messenger accidents
Failure to stop
Bike lane crashes
Motor vehicle accidents
Trailer/truck collisions
Pedestrian accidents
Hit and Run 
Cycling while intoxicated/under the influence
If you have been a victim of a San Francisco bicycle injury caused by someone else, you have the legal right to sue for damages. Our San Francisco bicycle accident lawyers will help you file a claim and get you the compensation you deserve.
Common San Francisco Bike Injuries
Cyclists are vulnerable to a number of injuries because of the lack of protection they have while riding. 
Helmets and knee pads can only do so much against the impact of an automobile. That is why it is important to practice safe riding etiquette to avoid fatal collisions and injuries. 
Here are some common San Francisco bike injuries;
Broken wrists
Dislocated shoulder 
Clavicle fractures
Head injuries
Lacerations
Contusions
Internal injuries
Abrasions
Road rash
Some of these injuries are mild, but some others can be extremely dangerous and potentially life-threatening. There are cases of San Francisco bicycle accidents that have ended in the death of the rider. 
It is important to practice safe riding at all times, but some accidents are unavoidable. Reach out to one of our expert bike accident lawyers today for a free consultation on your San Francisco bicycle accident case. 
Bike-Friendly Trails in San Francisco
There are numerous and expansive trails in San Francisco, making the city the number one cyclist spot in the country.
If you are looking for safe routes with scenic views to bike through, any one of these biker-friendly trails is a great place to start;
San Francisco Bay Trail
Golden Gate Bridge Trail
Muir Woods Cycle Loop
Angel Island Perimeter Loop
Mount Tamalpais Old Railroad Grade
Tennessee Valley Bike Path
Paradise Loop
While these bike trails are rider-friendly, it is still important to observe all safety precautions while cycling down any path. 
If you have been injured while cycling in San Francisco, do not hesitate to get in touch with one of our bicycle accident attorneys today. You may be eligible for a financial settlement. 
Filing a Bicycle Injury Lawsuit in San Francisco 
If you have been hurt or injured in a San Francisco bicycle accident, filing a personal injury claim will ensure you get the financial compensation you deserve. 
The statute of limitations for filing a bicycle injury claim in San Francisco is 2 years. This may seem like enough time to file a claim, but time may run out before you realize it.
In order to ensure you don't miss the filing deadline, you should make a claim right away, and the personal injury attorneys at our firm can help you. 
It is important to have the best legal representation on your side when filing a San Francisco bicycle accident claim. 
Call our San Francisco personal injury firm today to begin the process of filing a claim and recovering all the damages you suffered. 
WCTL Will Help You Win A Settlement 
Our number one goal at West Coast Trial Lawyers is ensuring our clients are compensated for every damage they have suffered, whether emotional, mental, or financial. 
We sympathize with any misfortune you have suffered alongside your bicycle accident in San Francisco, and we will help you through the entirety of the accident claims process. 
Call us today at 888-915-7572  or email us at [email protected] for a free consultation with one of our dedicated bicycle accident lawyers today. You can also fill out our free contact form; someone from our team will get back to you as soon as possible.
Frequently Asked Questions About Bicycle Accidents 
How much does a San Francisco bicycle accident lawyer cost?
At West Coast Trial Lawyers, all cases are handled on a contingency fee basis. You will not be charged any fees unless we recover compensation for you.
What if I am at fault?
California is a comparative negligence state. This means you can still recover damages for your injury even if you were partially to blame
How much will I get in a settlement?
The amount you will be awarded for your settlement will depend on different factors and will be determined after all damages have been assessed. 
More Resources from West Coast Trial Lawyers
Most Dangerous Roads for Bicyclists
Can I Ride My Bike on the Sidewalk?
California Bicycle Accident Insurance


They know what they're doing, very well. Not only did I not make a single phone call from the day I hired them, but I also received calls from their case managers and paralegals who want to make sure my treatment was going well. They whole team took care of me. Thank you WCTL for taking full responsibility of my case and getting me an amazing settlement.


I can say with confidence that this team is the best in the business. . . . Dean took the time to really listen and hear me out. He assured me that he was going to move mountains because he believed in me, and he ended up doing just that. I've never met a more focused and passionate attorney in my life. If you're looking for a firm that treats its clients with the utmost respect and care, calling WCTL is a no-brainer. I wouldn't think twice about working with them again in the future.