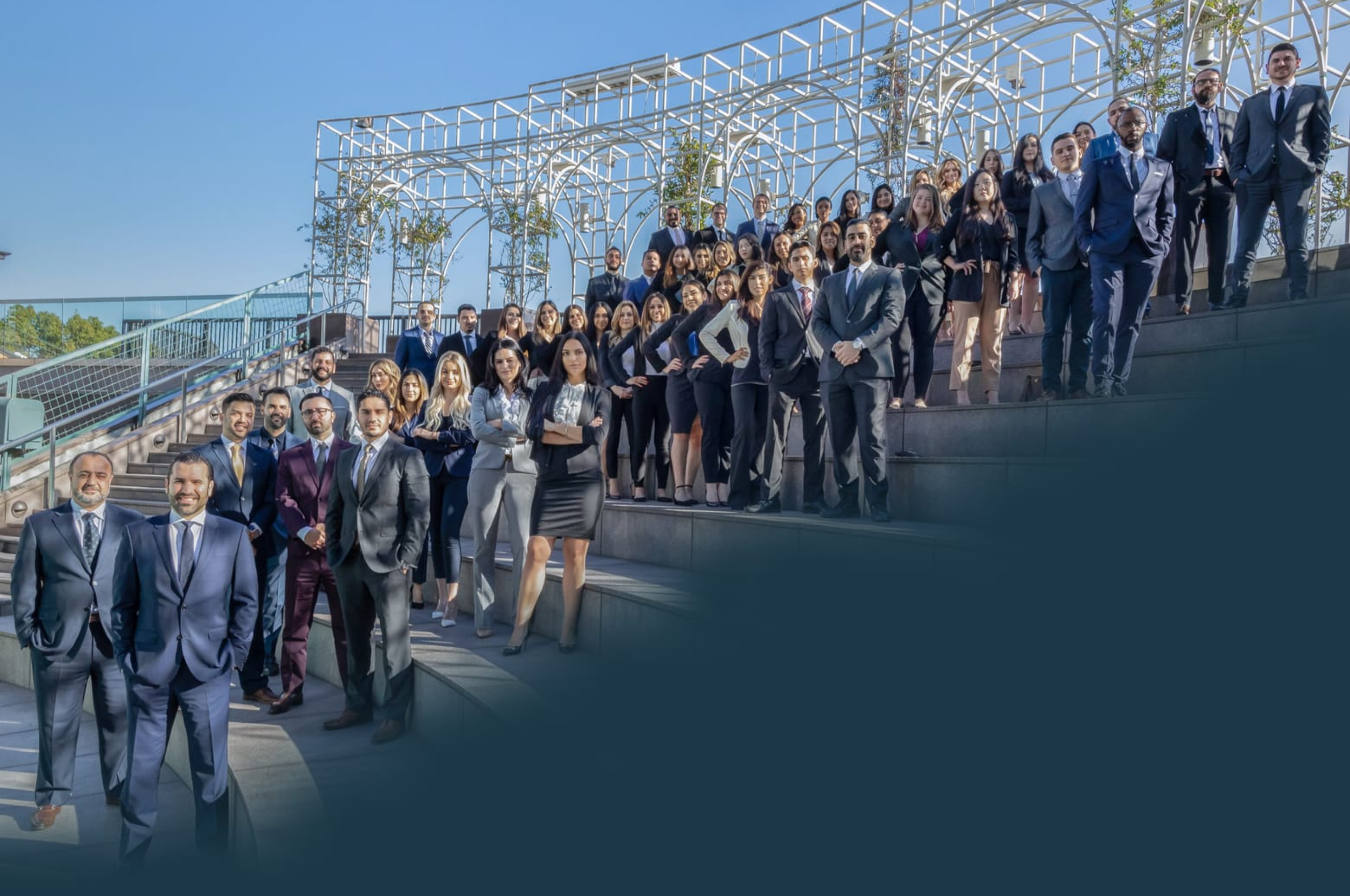 San Bernardino Car Accident Attorney
Find the Right Car Accident Lawyer in San Bernardino for You
Navigating the aftermath of a car accident can be overwhelming and confusing. Finding the right car accident lawyer in San Bernardino is crucial to ensure you receive fair compensation and the best possible legal representation.
Our law firm is ready to take on your case and support you during this trying time. Let us handle the legal headaches that come with filing a car accident claim, while you spend time recovering and healing from this traumatic event.
Whether you are a car accident victim or know someone who is, this comprehensive guide will provide valuable insights and practical advice to help you through this challenging time and lead you to recovery and compensation.
---
We offer FREE Case Consultations, please contact our 24/7 legal team by calling 888-915-7572 or filling out our quick contact form.
---
The WCTL Difference: How We Stand Out From The Rest
San Bernardino, CA has a population of over 222,203 residents and is the 17th largest city in California. With such a large number of residents, the volume of car owners is equally as high. As the population of this city continues to grow, the probability of being involved in a car crash increases as well. That's why having access to an experienced San Bernardino Car Accident Lawyer is extremely important!
At West Coast Trial Lawyers, our skilled car accident lawyers have handled thousands of personal injury cases. WCTL holds over 100 years of collective legal experience and has won more than $1.5 billion in settlements for our clients. West Coast Trial Lawyers has been recognized as one of the top personal injury law firms in San Bernardino and continues to offer top notch legal representation to all of California.
WCTL was founded by Neama Rahmani, a former federal prosecutor, super lawyer, and Harvard graduate. He prosecuted cartel kingpins on behalf of the U.S government and represented companies like Disney, Marriott and the Roman Catholic church during his time at O'Melveny & Myers.
Neama has now built a top rated personal injury law firm that continues to break records while representing clients against negligent defendants, giant corporations, and insurance companies.
Short Summary
Find a car accident lawyer in San Bernardino to protect your rights and secure fair compensation.
Understand common causes of accidents, types of injuries sustained, and the available compensation for victims.
Take steps immediately following an accident to ensure you meet California's two-year statute of limitations for filing claims.
What Is A Car Accident Claim Worth in San Bernardino?
After everything you have been through, it makes sense that you would wonder how much your car accident claim is worth. To find out the value of your claim, your attorney will need to separate your damages into two categories known as economic and non-economic damages.
Economic damages : are most commonly thought of, as they are financial in nature. All of your monetary damages, including lost wages, medical care/medical bills, property damages, and other financial losses, fall into this category. However, there are also non-economic damages you may have the right to recover.
Non-economic damages : consist of the ways your entire life has been affected by the accident and your resulting injuries. Non-economic damages do not have a fixed monetary value. Your lawyer will need to quantify them based on their specific impact on your life. With that in mind, some of the more commonly awarded types of non-economic damages in a San Bernardino car accident claim include:
Emotional distress
Physical pain and suffering
Disfigurement and skin scarring
Loss of household services
Loss of companionship
Damage to your reputation
Loss of enjoyment of life
If the defendant's actions are considered abhorrent or reprehensible, you may also be awarded punitive damages. Although they are awarded rarely, if you are awarded punitive damages in your case, it could significantly impact the outcome of your injury settlement. Punitive damages are typically only issued when the San Bernardino civil courts find it necessary and appropriate to punish the liable party and send a message to the public that the court system will not tolerate actions of this nature.
Award-Winning San Bernardino Car Accident Lawyers at WCTL
Car accidents can be life-altering events, leaving victims with physical, emotional, and financial burdens. Finding the right car accident lawyer in San Bernardino is crucial to ensure you receive the best possible legal representation and fair compensation for your losses.
At West Coast Trial Lawyer, our qualified San Bernardino car accident lawyers are highly-trained and ready to offer you world class legal representation. We know how to handle these cases with the utmost care and accuracy. Our firm understands the physical and emotional pain brought by car crashes can sometimes be unquantifiable. That's why our goal is to hold all negligent parties accountable and bring, at minimum, the maximum award possible for you and your loved ones.
We run on a contingency-fee basis, meaning that our services are free until we settle your case. To schedule a meeting with one of our top-rated San Bernardino lawyers, you may reach out to us by calling (213) 927-3700 or completing our quick contact form.


They know what they're doing, very well. Not only did I not make a single phone call from the day I hired them, but I also received calls from their case managers and paralegals who want to make sure my treatment was going well. They whole team took care of me. Thank you WCTL for taking full responsibility of my case and getting me an amazing settlement.


I can say with confidence that this team is the best in the business. . . . Dean took the time to really listen and hear me out. He assured me that he was going to move mountains because he believed in me, and he ended up doing just that. I've never met a more focused and passionate attorney in my life. If you're looking for a firm that treats its clients with the utmost respect and care, calling WCTL is a no-brainer. I wouldn't think twice about working with them again in the future.