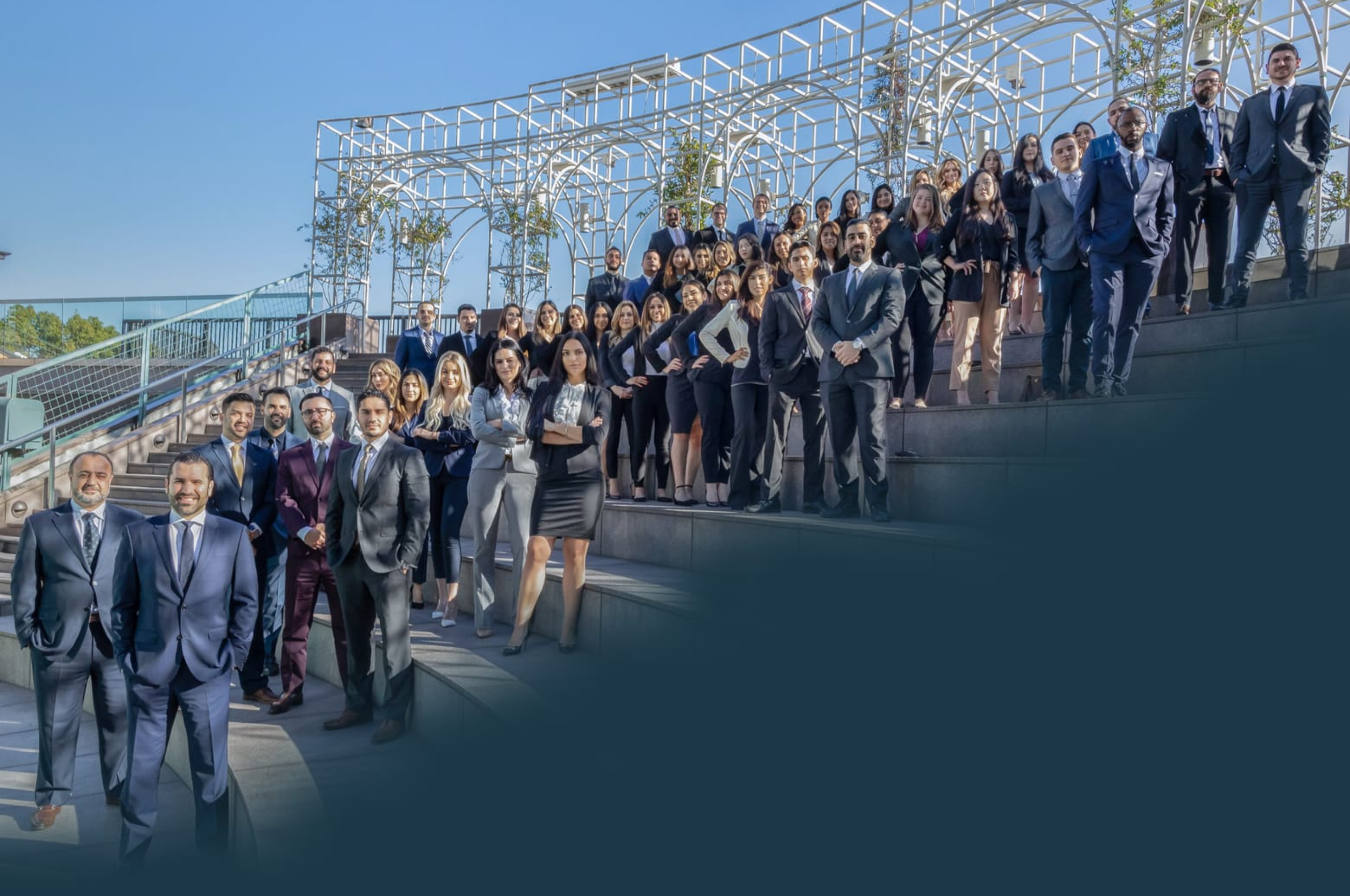 Sacramento Car Accident
Sacramento
2450 Venture Oaks Way, Suite 200
Sacramento, CA 95833
Phone Number: (916) 378-1479
Previous Next
Hire our Experienced Sacramento Car Accident Lawyers
Our Sacramento car accident lawyers know that collisions can be a traumatic experience, and dealing with the aftermath of a collision can be just as challenging. Negotiating with insurance companies, navigating legal processes, and consulting with lawyers may lead to even more frustration.
You should be recovering, not investigating or filing tedious paperwork. For over 20 years, our mission has been to put the client first, hold negligent parties accountable and become the best California accident lawyers in the state.
Were you or a loved one involved in a car accident in Sacramento County? Be sure to speak with our Sacramento car accident lawyers and spend less time dealing with the legalities and more time with your family. Our law firm offers free consultations. We're ready to help you seek compensation for your pain and suffering, medical bills, property damages, lost wages, and other losses. 
Call (916) 378-1479 or email our firm [email protected] to schedule a free consultation. If we don't win your case, you don't pay us anything! 
WCTL has been actively winning cases all over California since 2001. Our law firm was founded by Neama Rahmani, a former federal prosecutor, super lawyer, and Harvard graduate. Neama Rahmani has prosecuted cartel kingpins on behalf of the U.S. government and represented companies like Disney, Marriott, and the Roman Catholic church during his time at O'Melveny & Myers. Neama has now built a top-rated personal injury firm that continues to break records while representing clients against negligent defendants, giant corporations, and insurance companies. Let our experienced Sacramento car accident lawyers handle your legal representation and win you the highest compensation you deserve. Our track record speaks for itself, with Over 1.5 billion dollars in settlements won and years of experience. 
WCTL and The Community of Sacramento California
For more than a decade, West Coast Trial Lawyers has been committed to serving the people of Sacramento, and our bond continues to grow stronger. Unfortunately, the statistics for automobile accidents are also on an upward trend.
Recent figures indicate that the number of car accidents in Sacramento has risen over the past few years, excluding the unique situation in 2020.
In 2021, there were 3,842 car collisions documented in Sacramento, compared to the 2,931 incidents recorded in 2020. Also, let us not forget that in 2016, Sacramento's traffic accident led to 2,878 registered injuries and deaths, making the capital city the accident leader in the state.
What is the Leading Cause of Auto Accidents in Sacramento?
According to the National Highway Traffic Safety Association (NHTSA), the most common factors contributing to these auto accidents include traffic congestion, distracted driving, speeding, and driving under the influence of drugs or alcohol. Most times, it's simply human error. Sadly, it can sometimes be faulty vehicle manufacturing or terrible weather conditions. 
Distracted Driving: Texting, talking on the phone, or using a navigation system can lead to accidents. Any attention away from the road increases the chances of an accident.
Drunk Driving: Alcohol-impaired drivers pose a significant risk on the road. A skilled Sacramento car accident lawyer can help you properly prosecute and hold the negligent drunk driver accountable for their actions.
Speeding: Excessive speed reduces reaction time and increases the probability of severe injury or death in auto accidents. 
Reckless Driving: Aggressive behaviors such as tailgating, weaving in and out of traffic, and running red lights can lead to collisions. This kind of negligence can result in clients winning Punitive Damages from the defendant. 
Weather or Road Conditions: Rain, fog, and icy roads can contribute to auto accidents and uneven pavements or potholes may lead to drivers losing control of their vehicles.
What Should I Do After a Car Accident?
The aftermath of a car crash can be incredibly challenging for victims. You might feel disoriented and hurt after going through such a dangerous situation. However, familiarity or insight into the best course of action after your accident can go a long way! 
Below, our law firm has created a list of steps to take after a car accident.
Get yourself to safety: If you can move post-accident, find a safe spot. Assess if other drivers or passengers need aid, and if they have injuries, dial 911 right away.
Contact the police:  A police officer will draft an official report and assess the accident. Paramedics will also arrive to help those requiring medical assistance.
Exchange personal information: Exchange your driver's license, contact details, and insurance information with the other party(ies) involved.
Gather evidence: Gather as much evidence as you can. If officers are acquiring evidence, feel free to do the same. Ask for the officer's badge number and secure a copy of the official report. Take photos of the damage, injuries, and accident site as well. If witnesses are nearby, ask if they can testify and get their contact information.
Get medical care: Seek medical help immediately after a car crash. Even if you don't believe you've sustained significant injuries, it's wise to be examined by healthcare professionals to eliminate the possibility of internal damage.  
Speak to a Car accident attorney. If you would like to file a lawsuit against the party at fault for the accident, you should contact a law firm specializing in personal injury. An attorney will guide you through the process of building a strong claim. They will also negotiate with the insurance company so you can get the maximum compensation you deserve for your losses. Most personal injury firms offer clients a free consultation.
California law: Report the accident to the DMV. Drivers must notify the DMV about the accident if it caused over $1,000 in damages and/or resulted in fatalities or injuries within ten days of the event.
What is the Process for Filing a Claim in Sacramento?
The claims process can be broken down into several stages:
Gathering Evidence: Collect all relevant information, including police reports, medical records, and witness statements. Take pictures with your cell phone or camera of your bodily injuries and property damage. This can help your case tremendously and help prove who's at fault for your auto accident
Filing a Claim: Submit a claim detailing your injuries and damages with the at-fault driver's car insurance company. 
Negotiating a Settlement: Work with your car accident attorney to negotiate a fair settlement with the insurance company.
Filing a Lawsuit: If a settlement cannot be reached, your attorney or law firm may file a lawsuit on your behalf. 
Going to Trial: If your case goes to trial, your attorney will present evidence and argue your case before a judge or jury.
What types of compensation does a personal injury claim include?
Economic damages
These damages are objective monetary losses that can be calculated by adding bills, receipts, and other verifiable sources. Medical bills, lost wages, property damage, and other financial losses are examples of economic damages.
Non-Economic Damages
Non-economic damages are the subjective, non-monetary losses in an accident, like pain and suffering, loss of family, or emotional distress. These losses can be harder to prove, but with an experienced legal attorney, victims can be compensated for their non-economic damages.
Punitive Damages
Punitive damages are often rewarded in grossly negligent cases, where the guilty party was so grossly negligent that the court further penalized them with damages to prevent this situation from happening in the future.  
What Are The Most Common Types of Car Accidents?
According to California's Transportation Injury Mapping System (TIMS), 2021 saw the most Sacramento vehicle accidents in at least a decade, and the yearly car accident statistics indicate a recent trend of increasing crash numbers.
These accidents can take many forms, but some of the most common types include:
Rear End Collisions: Occur when one vehicle crashes into the back of another.
T-Bone Accidents: Involve the front of one car striking the side of another, often at intersections.
Head-On Collisions: Occur when two vehicles traveling in opposite directions collide.
Multi-Vehicle Pileups: Involve multiple vehicles in a chain reaction crash.
Hit-and-Run Accidents: When a driver flees the scene of an accident without providing contact information.
What Are Common Injuries Suffered from Car Accidents?
Car crashes can cause a variety of injuries; some examples include:
Whiplash: An injury to the neck resulting from the rapid back-and-forth motion of the head. 
Broken Bones: Arms, legs, ribs, and other bones may be broken during an impact.
Traumatic Brain Injuries: Concussions or other severe head injuries that can leave disastrous damage to the brain ; 
Spinal Cord Injuries: Damage to the spinal cord might lead to partial or complete paralysis and loss of motor skills. Cases involving spinal cord injuries often yield larger compensation due to the victim's permanent impairment.
Internal Injuries: Car accidents can cause damage to internal organs, such as the lungs, liver, or kidneys. 
Of course, injuries can vary depending on the impact's severity and the accident's circumstances. We suggest seeking medical help quickly after a car crash to receive appropriate care and increase your likelihood of a full recovery. You should also contact a trustworthy auto accident attorney capable of dealing with the insurance company and the opposing counsel.
What is the Statute of Limitations on Car Accident Claims?
You technically have two years from the accident date to initiate a claim. If you surpass the two-year statute of limitation, you would lose the ability to seek legal recourse against the responsible party. To guarantee your claim is submitted within the proper time frame, contact an experienced car accident lawyer as soon as possible! 
How to Get the Compensation You Deserve: Call West Coast Trial Lawyers
To solidify the best possible outcome for your case, working with an experienced Sacramento car accident lawyer is important. West Coast Trial Lawyers has a proven track record of success in helping car accident victims recover the compensation they deserve. 
Our law firm's hard work and dedication is second to none. Don't wait—Contact us today by calling 888-418-7123 or filling out our contact form to schedule a free consultation with our experienced, caring, and compassionate legal team.
Frequently Asked Questions
Do I have to go to court for my car accident claim in Sacramento?
Most claims are settled out of court. However, if a fair settlement cannot be reached, your attorney may recommend going to trial. 
What if the other driver doesn't have insurance after my motor vehicle accident?
In this case, you may recover compensation through your own uninsured motorist coverage, if available. Your Sacramento car accident attorney can help you explore your options. 
How much does it cost to hire a car accident attorney in Sacramento?
Most accident attorneys work on a contingency fee basis, meaning they only get paid if they recover your compensation. The fee is typically a percentage of the settlement or award from the car crash case. At West Coast Trial Lawyers, we only work with contingency fees. 
How long does it take to settle a claim?
The timeline for settling a claim can vary widely, depending on factors such as the severity of injuries, communication with the insurance adjuster, the case's complexity, and whether a lawsuit is filed. Our law firm makes it a priority to have constant, open, and transparent communication with our clients.
Can I still recover compensation if I was partially at fault for the accident?
Under California's comparative negligence law, you may still recover compensation even if you were partially at fault. The percentage of your fault will reduce your recovery. Injured clients should consult a dedicated Sacramento personal injury attorney for more advice. 


They know what they're doing, very well. Not only did I not make a single phone call from the day I hired them, but I also received calls from their case managers and paralegals who want to make sure my treatment was going well. They whole team took care of me. Thank you WCTL for taking full responsibility of my case and getting me an amazing settlement.


I can say with confidence that this team is the best in the business. . . . Dean took the time to really listen and hear me out. He assured me that he was going to move mountains because he believed in me, and he ended up doing just that. I've never met a more focused and passionate attorney in my life. If you're looking for a firm that treats its clients with the utmost respect and care, calling WCTL is a no-brainer. I wouldn't think twice about working with them again in the future.