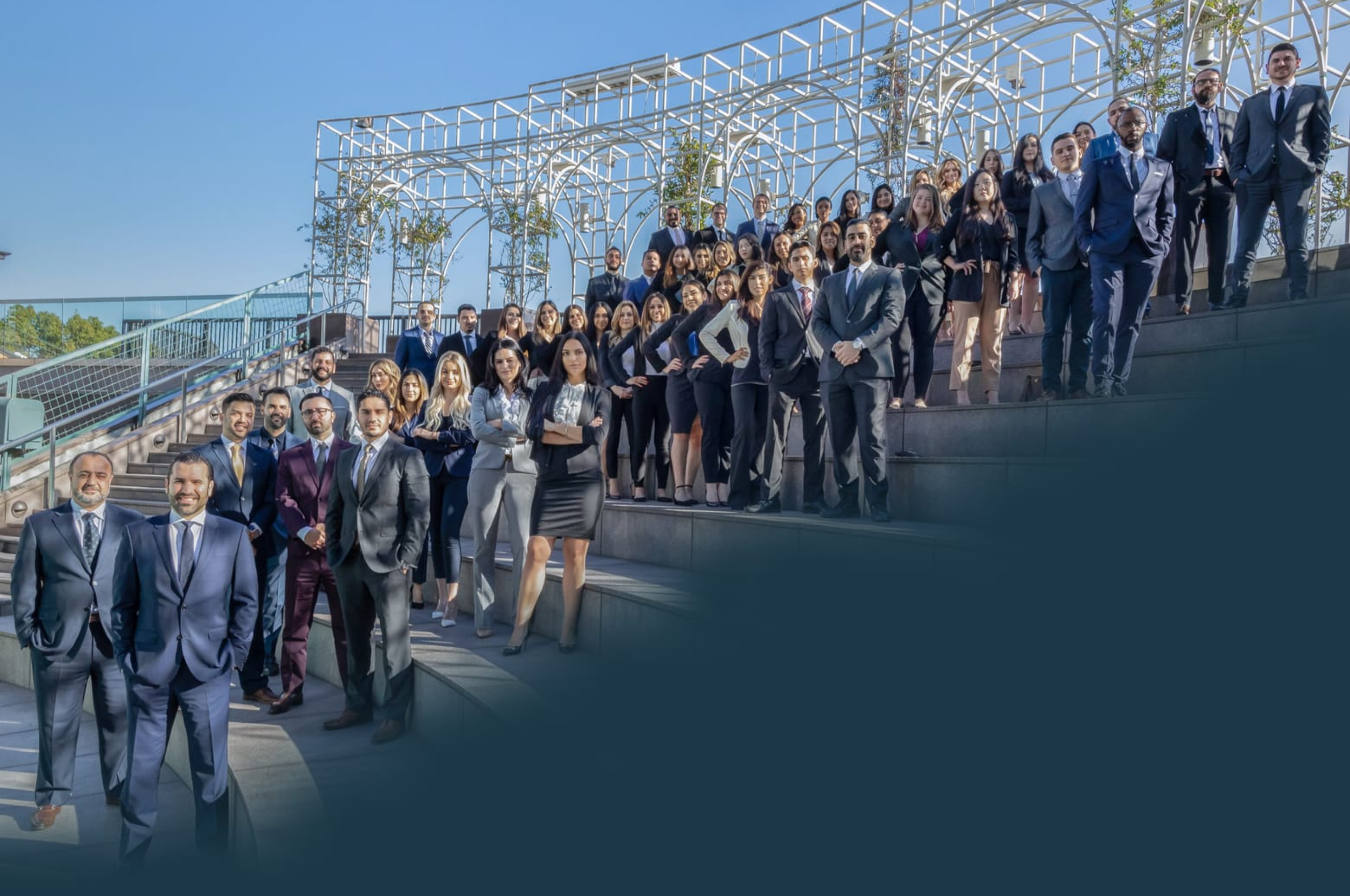 Riverside Spinal Cord Injury Attorney
How Can You Diagnose the Severity of a Spinal Cord Injury? What Treatment Options Are Available to Help a Victim Recover?
Spinal cord injuries are common in car accidents, motorcycle accidents, and bicycle accidents. Any forceful impact to the back can easily trigger a fractured or damaged spine. Usually, a spinal cord injury victim is expected to get immediate medical care to determine a diagnosis. The victim can suffer from a complete or incomplete spinal cord injury. Once the diagnosis is found, the doctor will create a treatment plan to help the victim recover and live a more comfortable lifestyle.
Many victims may refrain from wanting medical treatment due to the expenses that come along with it. However, if you were involved in an accident that resulted in a spinal cord injury, you may be entitled to receive compensation for damages, such as medical bills, lost wages, pain and suffering, and more.
At West Coast Trial Lawyers, our Riverside spinal cord injury attorneys aim to acquire maximum compensation for our clients. We continue to achieve this objective by winning thousands of cases and recovering more than $1 billion in settlements and judgements. Due to our achievements, we have been recognized as one of the top personal injury law firms in Riverside.
To schedule a free, no-obligation consultation at our Riverside personal injury law firm, please contact our 24/7 legal team by calling (951) 393-1299 or emailing [email protected].
Common Causes of a Spinal Cord Injury
Many factors can contribute to the cause of a spinal cord injury. Below, our Riverside personal injury attorneys discuss each cause and the effects it can have on the victim.
Falling. Falls contribute to 31 percent of spinal cord injuries. Victims of a fall injury are mostly 65 year olds and older. As people age, they start to experience various health conditions that can increase the likelihood of a slip and fall accident. This includes having poor posture, slow reactions, bad vision, and side effects from medication that can reduce bone mass or make it difficult to walk properly.
Motor vehicle accident. About 38 percent of spinal cord injuries are from motor vehicle accidents. Victims may suffer from possible paralysis depending on what part of the spinal cord was affected by the impact. Any damage done to the muscles and nerves could affect the way a victim functions their body.
Physical violence. Nearly 13 percent of spinal cord injuries are caused by physical violence. Guns and knives are common weapons that are used in violent altercations. The victim may face temporary or permanent paralysis depending on which area of the spine was badly injured by the puncture of the bullet or knife. Usually, physical therapy is required to help the victim regain the ability to control their arms or legs.
Sports. About 10 percent of spinal cord injuries are caused by playing sports. The most common age groups that endure sports-related injuries are children and teenagers. Aggressive physical contact, with little to no safety gear on, could greatly damage the spinal cord. Paralysis may occur if the victim is belligerently tossed to the ground. Sports with the highest risks of a spinal cord injury include football, hockey, cheerleading, and diving.
Alcohol. Alcohol consumption can cause vision impairment and lack of awareness. A drunk individual could have a difficult time walking without falling down. Any serious falls can contribute to a spinal cord injury.
Illnesses. Those who are diagnosed with a health condition that reduces the strength of their bones, such as osteoporosis, cancer, or arthritis, are likely to suffer from a spinal cord injury. Elders are the most common age group to be diagnosed with bone-related issues. They are more prone to experiencing a spinal cord injury if they fall, regardless of how severe the impact is. With cancer, individuals may inherit a spinal cord tumor in or near their spine. This will cause them to have weaker muscles, loss of feeling in parts of their body, and/or loss of control of the bladder or bowel.
Diagnosis
Spinal cord injury patients must get checked by a doctor. The doctor will run tests and procedures to determine a diagnosis of the condition. These include the following:
X-rays. An x-ray can help determine if there are any vertebral issues, fractures, tumors, or other diseases in the spine.
Computerized Tomography (CT) Scan. A CT scan can give the doctor a better view of any irregularity in the spine. Cross-sectional images will be developed to allow the doctor to check on a patient's bones, disks, or other issues.
Magnetic Resonance Imaging (MRI). An MRI gives off a powerful magnetic field and radio waves to create computer-generated images. This can help the doctor find any blood clots, herniated disks or other problems in the spinal cord.
Treatment
Once the doctor finds the problem and diagnoses it, a treatment plan will be constructed to help the patient with their recovery. Common practices that are mentioned in these treatment plans include the following:
Medication. Drugs that may be administered to spinal cord injury patients include antibiotics, muscle relaxant drugs, anti-inflammatory drugs, antidepressants, painkillers, and anxiety medication. Not everyone will be recommended the same prescriptions and dosages. Each patient faces a different type of injury, which is why treatment plans may vary.
Immobilization. You will need to have your spine stabilized. This will help to align it properly. Neck braces and beds designed for immobilization are examples of commonly used equipment that are made to improve a damaged spinal cord.
Rehabilitation. Throughout your recovery stage, you will have a rehabilitation team helping you. This includes having a physical therapist, occupational therapist, recreation therapist, social worker, spinal cord injury specialist, and/or a rehabilitation psychologist or nurse. Therapists will focus on making your muscles stronger and enhancing your motor skills to help you perform day-to-day activities.
Technology. There are different types of technology and equipment that help people by giving them more mobility and independence. This includes:

Standard wheelchairs or electric wheelchairs. A wheelchair will allow the patient to have better mobility.
Electronic aids. The patient may use electronic aids, such as voice-controlled and computer-based systems, to complete tasks in a more convenient way that does not require them to physically move around so often.
Clinical electrical stimulation (CES) device. This device will control the individual's arm and leg muscles to help with walking, standing, gripping, and reaching.
Recovery
Recovery is different for every patient. Generally, it can start between a week to six months from the initial date of the incident. Some may start noticing results one to two years later. There really is no exact, nor accurate answer, to determine how long it may take for a spinal cord injury to heal since each patient has a different type of problem that may require more or less medical attention.
Contact Us
If you are a victim of a spinal cord injury, you may be entitled to receive compensation. Our experienced Riverside personal injury attorneys at West Coast Trial Lawyers are readily available to provide you with legal assistance.
To schedule a free consultation at our Riverside personal injury law firm, contact our 24/7 legal team by calling (951) 393-1299 or emailing [email protected].


They know what they're doing, very well. Not only did I not make a single phone call from the day I hired them, but I also received calls from their case managers and paralegals who want to make sure my treatment was going well. They whole team took care of me. Thank you WCTL for taking full responsibility of my case and getting me an amazing settlement.


I can say with confidence that this team is the best in the business. . . . Dean took the time to really listen and hear me out. He assured me that he was going to move mountains because he believed in me, and he ended up doing just that. I've never met a more focused and passionate attorney in my life. If you're looking for a firm that treats its clients with the utmost respect and care, calling WCTL is a no-brainer. I wouldn't think twice about working with them again in the future.