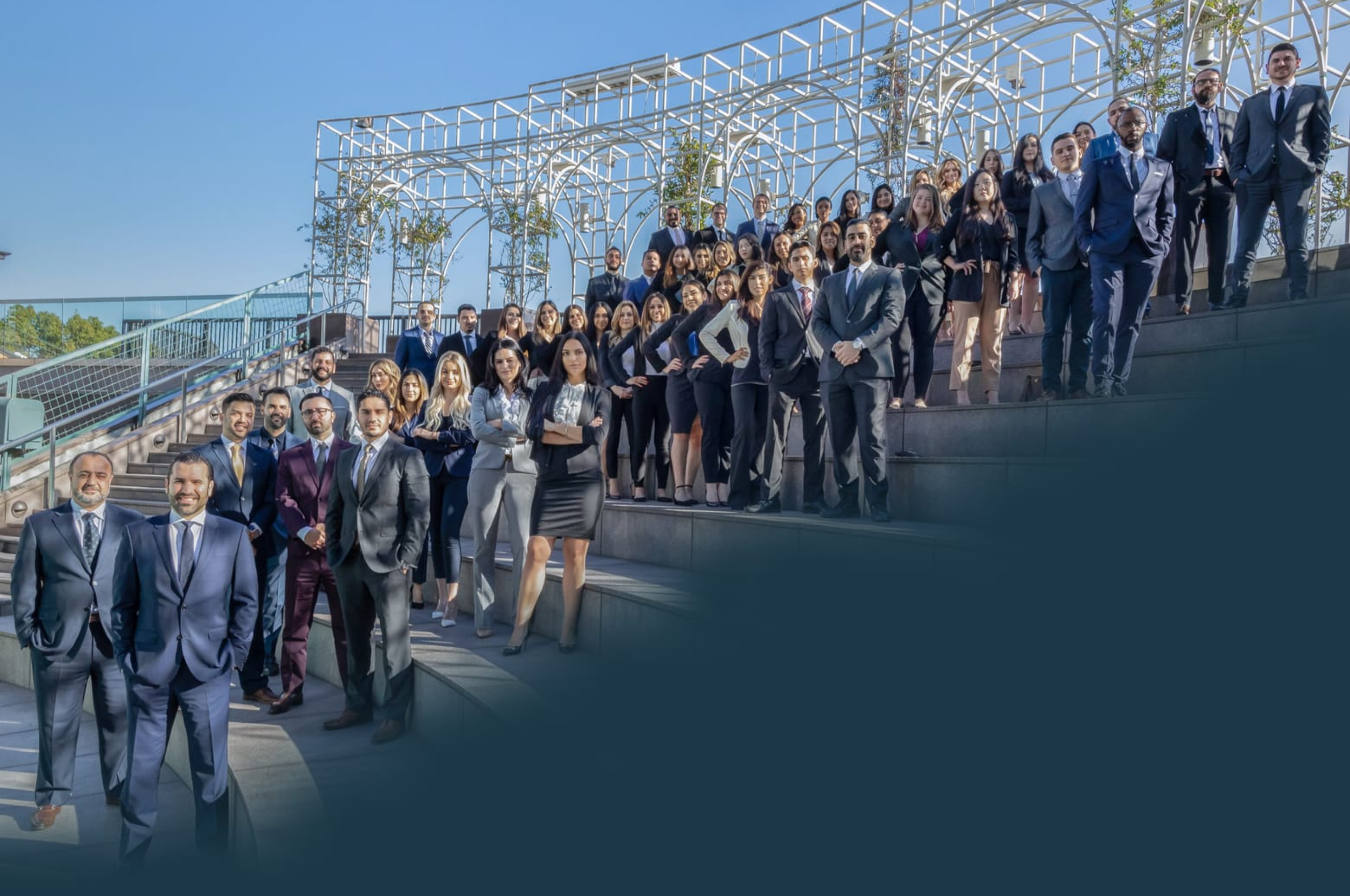 Riverside Pedestrian Accident Attorney
What Forms of Compensation Are Available in a Pedestrian Accident?
Riverside is no stranger to pedestrian accidents. The city has had its ordeal of pedestrian accidents with a recent case involving a hit and run. The pedestrian was allegedly withholding traffic by lying and standing in the way of oncoming vehicles when a Subaru suddenly struck him, killing him instantly. The driver of the Subaru fled the scene of the accident to avoid facing any legal consequences. It is a mystery as to whether the driver intentionally slammed into the pedestrian. Many drivers often do not pay attention to the road and end up colliding with another vehicle or pedestrian. 
If you were involved in a pedestrian accident and would like to pursue legal actions against the driver at-fault, West Coast Trial Lawyers has experienced Riverside pedestrian accident attorneys who have successfully won over 5,000 personal injury cases and recovered more than $1 billion in settlements for clients. Due to our achievements, we have been ranked as one of the top personal injury law firms in Riverside. 
To schedule a free, no-obligation consultation at our Riverside personal injury law firm, contact our 24/7 legal team by calling (951) 393-1299 or emailing [email protected]. 
8 Types of Pedestrian Accidents
There are multiple scenarios that can contribute to a pedestrian accident. This includes the following:
Vehicle Backing Up. This typically takes place in parking lots or on streets where a driveway is blocking visibility for drivers. Regardless of visibility, a driver is always expected to cautiously observe the road for pedestrians and vehicles prior to backing up. Those who fail to make a careful observation are bound to hit a pedestrian who is walking near their vehicle. 
Off-Road Accident. Off-road pedestrian accidents occur when a driver veers off the road and slams into a pedestrian who is on the sidewalk or is standing near the edge of the road. 

Pedestrian Walking on the Side of the Road. This type of accident happens when there are no sidewalks available for the pedestrian to walk on. The pedestrian may use the side of the road to get to their destination. However, this can be dangerous, especially during the nighttime. Due to the darkness, it can become difficult for a driver to visibly notice a pedestrian walking on the side of the road. Chances of a pedestrian accident would be highly likely under this type of situation.

Pedestrian Crossing a Highway. Pedestrians can be seen crossing a highway if they are involved in an accident or need emergency assistance. If a driver is involved in an accident, then they should find a location nearby that is safe for them to stay until help arrives. If their vehicle is having a malfunction or is not operating properly, they can get out momentarily to inspect the problem, but should go back into the vehicle afterwards and call for emergency assistance. 

Vehicle Running Through an Intersection. Particularly egregious, these incidents occur when a pedestrian is crossing an intersection and is struck by someone who is traveling straight through that intersection. There are many reasons for this to occur, including malfunctioning traffic signals, or worse, when someone deliberately runs through a stop sign or a red light. These accidents are almost always a driver's fault and may subject that driver to punitive damages.

Vehicle Turning at an Intersection. This happens when a driver makes a turn and hits a pedestrian while the pedestrian is crossing the street. A driver will usually be held liable for this type of accident. However, whether a pedestrian was legally crossing a street or even wearing dark clothing at night may affect the amount of compensation they may receive. 

Failing to Yield at a Crosswalk. Crosswalks are designed to allow a pedestrian to safely get to where they need to. The law requires all drivers to stop for anyone who is crossing the street at an intersection. Unfortunately, there are negligent drivers who choose to drive regardless of whether a pedestrian is using a crosswalk. 

Sudden Dash Across the Street. Typically caused by a pedestrian's negligence, this kind of incident can also be made by a reckless driver. These accidents occur when a pedestrian enters a street from the side of the road and steps into the path of an oncoming vehicle. A pedestrian will be found liable for not using a crosswalk, but a driver may also share a degree of liability if he or she was driving over the posted speed limit or under the influence of drugs or alcohol. 
Recoverable Damages After a Pedestrian Accident
Recoverable damages for a pedestrian accident may vary depending on the case. The plaintiff is expected to show convincing evidence in order for them to receive compensation to cover for damages. Types of economic and non-economic damages a plaintiff may be granted include the following:
​​Medical Bills. Pedestrian accident victims often require substantial medical care to treat their injuries. Victims have the right to seek compensation for present and future medical care caused by the accident. 
Lost Wages and Income. Unfortunately, many pedestrian accident victims miss work as a result of their injuries. These victims are entitled to seek recovery for both past and future lost wages and benefits, including sick leave, vacation days, bonuses, and other employment benefits.
Loss of Earning Capacity. In addition to lost income, accident victims may also be able to make a claim for damages due to a loss of earning capacity. These damages occur when an accident prevents or limits the injured individual from continuing to work in their current position or advancing in their career.
Pain and Suffering. A victim of a pedestrian accident may experience symptoms, such as depression, anxiety, or post-traumatic stress disorder (PTSD). Those who are going through mental anguish may be entitled to receive compensation.
Loss of Enjoyment of Life. Pedestrian accidents can often limit a person's ability to participate in the activities or pleasures of life that they enjoyed before the accident. When an accident victim sustains physical or mental injuries that limit his or her quality of life, this is a type of damage that may be recoverable in a personal injury claim.
Loss of Consortium. When a spouse is hurt in a pedestrian accident, the non-injured spouse may have the right to file a loss of consortium claim. This claim arises when, as a result of the accident, the injured spouse is unable to provide the non-injured spouse with companionship, care, protection, support, comfort, and sexual relations.
It is highly urged for victims to hire a pedestrian accident attorney. Insurance companies may typically offer a low amount of compensation that may not cover fully for damages caused by the accident. An attorney will help the victim build a strong claim and negotiate with insurance companies to ensure the victim receives the compensation they deserve. 
Contact Us
If you or a loved one were involved in a pedestrian accident, West Coast Trial Lawyers has Riverside pedestrian accident attorneys readily available to help you with your case.
Contact our 24/7 legal team today by calling (951) 393-1299 or emailing [email protected] to schedule a free consultation at our Riverside personal injury law firm.


They know what they're doing, very well. Not only did I not make a single phone call from the day I hired them, but I also received calls from their case managers and paralegals who want to make sure my treatment was going well. They whole team took care of me. Thank you WCTL for taking full responsibility of my case and getting me an amazing settlement.


I can say with confidence that this team is the best in the business. . . . Dean took the time to really listen and hear me out. He assured me that he was going to move mountains because he believed in me, and he ended up doing just that. I've never met a more focused and passionate attorney in my life. If you're looking for a firm that treats its clients with the utmost respect and care, calling WCTL is a no-brainer. I wouldn't think twice about working with them again in the future.