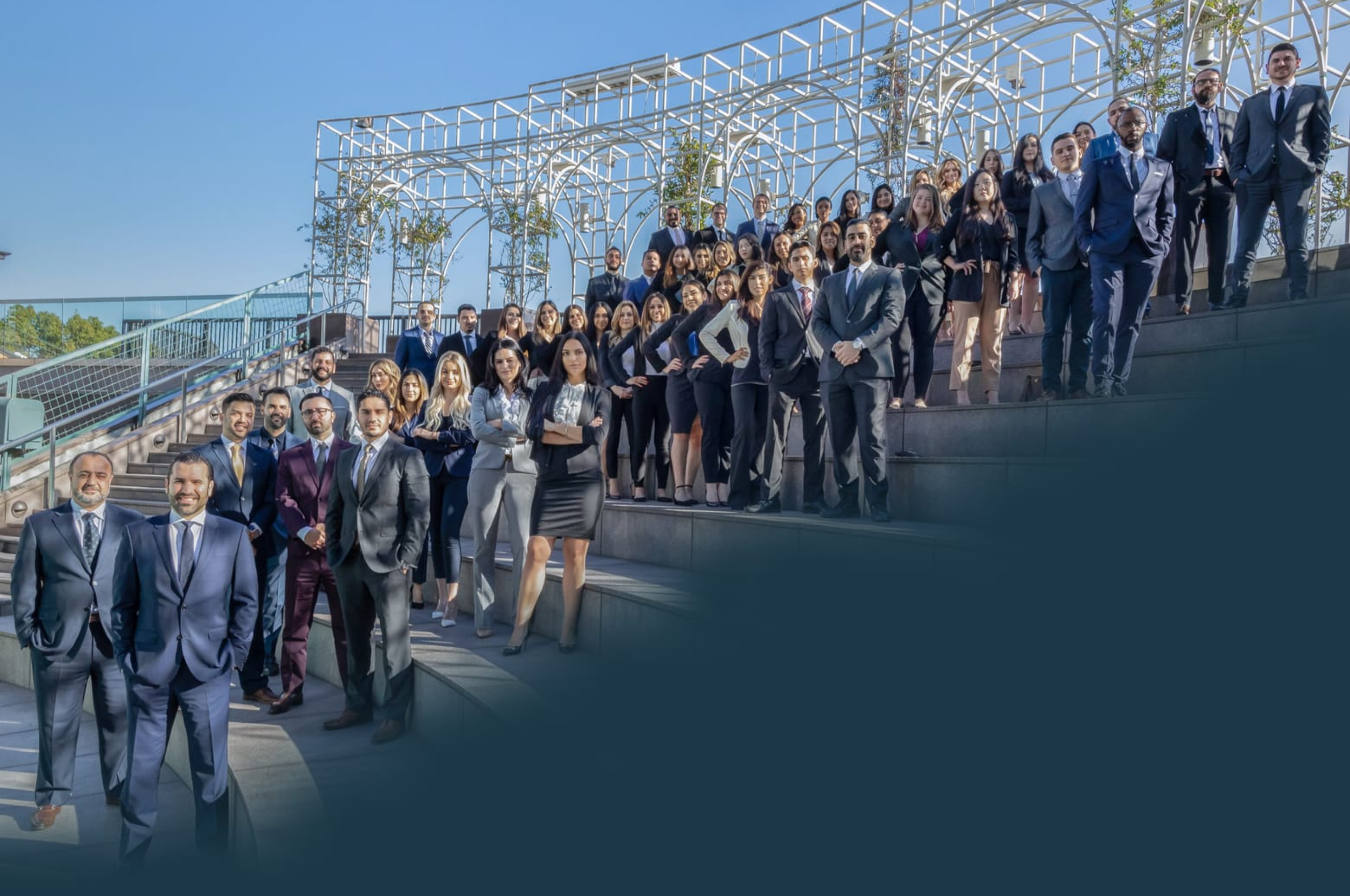 Riverside Motorcycle Accident Attorney
Riverside Motorcycle Accident Attorneys
A Personal Injury Lawyer Will Get You the Compensation You Deserve
In Riverside, motorcycle accidents are quite common. Many factors can contribute to a motorcycle accident, such as speeding, poor weather conditions, road hazards, and negligent drivers and motorcyclists. Since a motorcycle does not offer the same amount of protection as a car, the motorcyclist may suffer from moderate to severe injuries during impact with another vehicle or object.
Riverside has received many reports of motorcycle accidents within the past few months, with one taking place in August of 2021. A 68-year-old motorcyclist collided into a large wooden block and was taken to the hospital in critical condition. Another incident occurred in September of 2021. A 36-year-old motorcyclist rear-ended a tractor trailer as he was attempting to switch lanes to avoid traffic. The motorcyclist was transported to the hospital by paramedics and was later pronounced dead.
If you were involved in a motorcycle accident and would like to file a claim against the party at-fault, West Coast Trial Lawyers has Riverside motorcycle accident attorneys with over 60 years of collective legal experience in handling personal injury cases. We have won over 5,000 cases and acquired more than $1 billion in settlements and judgments for our clients. Due to our achievements, we have been ranked as one of the top personal injury law firms in Riverside.
Contact our 24/7 legal team today by calling (951) 393-1299 or emailing [email protected] to schedule a free, no-obligation consultation at our Riverside personal injury law firm.
Common Causes of Motorcycle Accidents
Listed below are some of the most frequent causes of motorcycle accidents in Riverside.
Lane Splitting. Unfortunately, this is a recurring issue that has claimed the lives of many motorcyclists. Lane splitting accidents are caused by a motorcyclist riding between two lanes in order to avoid slow-moving traffic. Due to the restricted space, the rider has less control over the two wheeled-vehicle and can easily cause a crash.
Left-Hand Turns. These types of accidents may cause serious damage to the driver and motorcyclist, however, the motorcyclist may endure more severe injuries as they are vulnerable to forceful impact. A left-hand turn is typically caused by a vehicle making a left turn and colliding into a motorcyclist. Under certain circumstances, the driver could be at-fault for not cautiously observing their surroundings prior to making the turn. However, a motorcyclist may also be found liable if they were caught speeding to pass by.
Alcohol. According to many reports, motorcycle accidents usually involve some sort of alcohol consumption. In fact, studies show that almost 50 percent of motorcycle accidents involve some sort of intoxication.
Road Hazards. Considering a motorcycle's small size and light frames, the impact of hitting a road hazard could severely affect the rider's balance and cause them to lose control of their vehicle. Listed below are a few potential road hazards:
Street construction
Fallen branches or derooted foliage
Roadkill or other dead animals
Faulty pavement
Potholes
Wet, icy, or uneven roads
What to Do After a Motorcycle Accident
If you were involved in a motorcycle accident, you may be entitled to receive compensation for damages. In order for accident victims to acquire fair compensation, it is highly suggested to follow these tips:
Make sure you are okay. If you notice any injuries or damages, you should contact the police immediately.
Call 911. Police officers will arrive at the scene of the accident and create an official police report. Paramedics may also be present to provide immediate medical assistance to those who need it.
Exchange information. Make sure to share information with the other parties involved in the accident. This includes getting their driver's license number, insurance information, and contact information.
Acquire witness information. Look around for any witnesses. If you notice one nearby, ask for their consent to have them involved in your case. If they approve, you should write down their contact information. Witness testimonies may help support your claim.
Gather evidence. Make sure to take photographs and/or video footage of your injuries, damages, and the location of where the accident took place. You should also document your perspective of the accident before, during, and after it occurred. Do not forget to include the date and time of when each event took place. Lastly, you should request to receive a copy of the official police report.
Seek medical attention. It is always recommended for accident victims to seek immediate medical attention. Regardless of how minor your injury may be, it is important to get checked out to make sure you are not suffering from an internal injury or other health-related condition that may have been triggered by the impact. Always put your health first.
Reach out to a motorcycle accident attorney. Insurance companies are not on your side. These companies typically tend to offer low compensation to cover for damages. A motorcycle accident attorney will help strengthen your claim and negotiate with insurance companies to convince them to offer you a high settlement amount that can cover any losses caused by the accident.
Contact Us
If you have suffered a motorcycle injury in Riverside County or surrounding areas due to the negligence of another party, West Coast Trial Lawyers has experienced Riverside motorcycle accident attorneys that will help you get maximum compensation to cover for damages, such as medical bills, lost wages, property damage, and pain and suffering.
Contact our 24/7 legal team today by calling (951) 393-1299 or emailing [email protected] to schedule a free consultation at our Riverside personal injury law firm.


They know what they're doing, very well. Not only did I not make a single phone call from the day I hired them, but I also received calls from their case managers and paralegals who want to make sure my treatment was going well. They whole team took care of me. Thank you WCTL for taking full responsibility of my case and getting me an amazing settlement.


I can say with confidence that this team is the best in the business. . . . Dean took the time to really listen and hear me out. He assured me that he was going to move mountains because he believed in me, and he ended up doing just that. I've never met a more focused and passionate attorney in my life. If you're looking for a firm that treats its clients with the utmost respect and care, calling WCTL is a no-brainer. I wouldn't think twice about working with them again in the future.