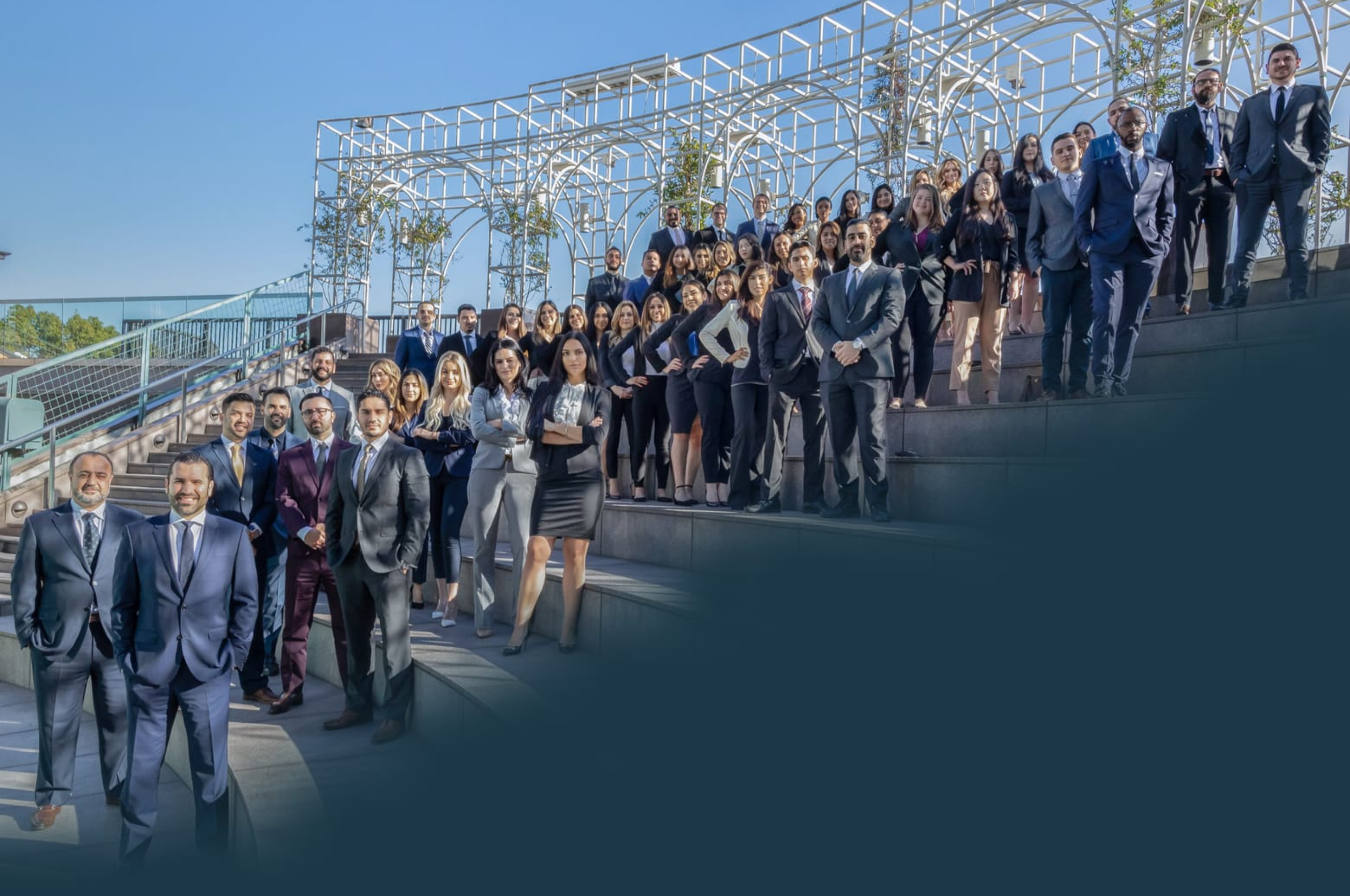 Riverside Dog Bite Lawyer
A dog bite can put your health at risk by causing you to develop physical and/or emotional trauma. This type of incident can be unpredictable, especially for people who are unfamiliar with the signs a mischievous dog may exhibit before an attack. If the bite creates puncture wounds, immediate medical treatment would be required to ensure the injured area does not get infected.
Unfortunately, many dog owners fail to restrain their pets from attacking others. According to the Centers for Disease Control and Prevention (CDC), over 4.5 million people fall victim to dog bites each year in the United States. As a result, more than 800,000 people have needed medical attention to treat their dog bite injuries with nearly half of the patients being children.
Victims are entitled to file a personal injury claim against a negligent dog owner to recover damages. At West Coast Trial Lawyers, our Riverside dog bite attorneys are readily available to handle challenging dog bite cases. We will protect your legal rights, negotiate against the opposing side, represent your dog bite case in court if needed, and get you the compensation you deserve for your losses.
We run on a contingency-fee basis, meaning that you owe us nothing until we settle your case. To schedule a free case evaluation with one of our top-rated dog bite lawyers, you may contact us by calling (213) 927-3700 or completing our easy contact form.
What Are the Most Common Dog Bite Injuries?
According to a 2022 study published on Cureus, the most common dog bite injuries include:
Legs (48.1 percent),
Thighs (36 percent), and
Hands (20.8 percent).
Children have gotten dog bite injuries primarily to the head and face, with 76 percent damaging their lips, nose, or cheeks.
Riverside Dog Bite Laws
Riverside has a strict liability law (Civil Code 3342) against dog bites. A dog owner would be liable for a dog bite injury if the victim was on public property or lawfully on private property regardless of the animal's past actions or if the owner was aware of their aggressive behavior.
Dog owners may get sued due to negligence. For instance, if the dog owner failed to restrain the canine from attacking, they will be held accountable for the injuries and/or damages the dog bite victim endured.
However, comparative fault will be implemented to determine the amount of negligence contributed from both parties. If the dog victim triggered the attack by provoking or harming the animal, it can affect the value of their settlement.
How Can You Prove You Were Bitten in a Dog Bite Claim?
If you were injured from a dog bite, you may be entitled to file a personal injury lawsuit against the dog's owner to recover damages. You will need to collect the following evidence to prove you were bitten:
Photographs or video footage of your injury and the location of where the dog bite attack occurred.
A copy of your medical records pertaining to the dog bite. This includes any doctor visits, procedures, or prescriptions you were given to help treat the wounded area.
Be sure to gather the expenses you endured as a result of the dog attack, such as medical bills and/or therapy costs.
If any witnesses were nearby when the dog bite occurred, you should ask for their contact information. Witness statements can greatly support your claim.
Dog Breeds Most Prone to Cause Injuries
Based on recent data, certain dog breeds are most prone to cause serious or fatal injuries, including:
Pit bulls,
Mixed-breed,
Rottweiler,
Boxer,
Australian cattle dog, and
German shepherd.
I Have Been Attacked By a Dog. What Should I Do?
If a dog attacks you, you should consider following the steps listed below.
Obtain the dog owner's contact information,
Contact local authorities (police or animal control services),
Take photographs or video footage of your injury and the dog bite accident scene,
Document the incident in a diary or journal entry,
Seek medical attention, and
Hire a Riverside dog bite attorney to help you get started on your dog bite claim.
Are Dog Bite Attacks Preventable?
Dog bite attacks are preventable. You will need to detect warning signs, and what proper ways to react in order to protect yourself from getting harmed.
Do Not Go Near a Loose Dog
It is encouraged that you avoid approaching a dog that is wandering loose on the road unsupervised. Since you are not aware of what personality it may have, you cannot be sure whether it will approach you in a welcoming manner.
Even if you notice the dog owner next to it, it is never the best idea to approach the dog with your hand sticking out as an attempt to pet it. This could startle the animal or make it feel pressured to attack. Be sure to ask permission from the dog owner beforehand.
Maintain Slow Body Movements Near an Aggressive Dog
If you are near aggressive dogs, try to slowly move away and become defensive if one of them approaches you directly. Position your head downward as if you are staring at your feet. If the dog knocks you down, you should protect your head and neck by curling yourself up into a ball.
To prevent the situation from worsening, do not:
Yell,
Run,
Hit, or
Make abrupt movements towards the animal.
Do Not Tease or Provoke a Dog
The last thing you would want to do is purposely irritate a dog, especially if they are sleeping or eating food. Do not snatch away a treat they are guarding or pretend to hit them. You should also avoid pulling on their ears or tail.
Pay Attention to a Dog's Body Gesture
According to the American Kennel Club, the following signs of aggression in a dog are:
Intense stare,
Flashing teeth,
Curled lips,
Stiff body, or
Raised fur.
If you notice these signals, you should calmly remove yourself from the situation.
Dog Bite Exceptions
Even though California law enforces a strict liability rule, there are some dog bite exceptions that may apply for certain situations. For instance, if police or military dogs bite someone, it can be excused if it was done to defend themselves from a harmful act, such as:
Protecting a peace officer or another individual,
Holding a suspect that is under reasonable suspicion of engaging in criminal activity,
Participating in an investigation of a crime or potential crime, or
Stopping someone who has entered private property without permission.
Other exceptions may involve a dog being provoked or teased into attacking.
Do Dog Owners Face Possible Criminal Charges for a Dog Bite?
Dog owners can face criminal charges for a dog bite. Under California Penal Code 399, an owner who knows about their dog's aggressive behavior and allows them to attack others may be presented with a felony or a misdemeanor.
A felony will be issued if the dog killed an innocent bystander whereas an injury will result in either a misdemeanor or felony based on the severity of the wound.
If any person owning or having custody or control of a mischievous animal, knowing its propensities...kills any human being who has taken all the precautions that the circumstances permitted, or which a reasonable person would ordinarily take in the same situation, is guilty of a felony.

California Penal Code 399
In addition, a dog bite victim can still pursue legal action against the dog owner to recover damages. They will be given up to two years from the date of the dog attack or one year from when they discovered the dog bite injury to file a personal injury lawsuit.
What Types of Damages Can I Receive in a Riverside Dog Bite Injury Claim?
The types of damages you may receive in a Riverside dog bite injury claim will vary depending on the factors involved. Typically, a settlement for this kind of situation may include:
Medical expenses,
Lost wages,
Disfigurement,
Scarring,
Loss of enjoyment of life, and/or
Pain and suffering.
It is possible that the dog owner's homeowners' or renters' liability insurance may cover the costs of damages. Nonetheless, dog bite victims are given the option to seek compensation through a settlement with the insurance company or by filing a personal injury lawsuit. It is encouraged to hire a Riverside dog bite lawyer to help you go through the legal process.
Why Hire a Riverside Dog Bite Lawyer?
Dog bite victims are entitled to sue dog owners to recover damages. At West Coast Trial Lawyers, our experienced Riverside dog bite attorneys are available 24/7 to take a look at your dog bite case. From there, we will establish an effective strategy to ensure you are granted a fair settlement.
To schedule a free consultation, we welcome you to contact us by calling (213) 927-3700 or completing our quick online contact form.
More Resources
Service Dog Bite Laws In California
California Dog Bite Law On Provocation
California Dog Bite Law and Liability
Liability Of Homeowners For Dog Bites On Their Premises
Liability For Dog Bites With No Injury


They know what they're doing, very well. Not only did I not make a single phone call from the day I hired them, but I also received calls from their case managers and paralegals who want to make sure my treatment was going well. They whole team took care of me. Thank you WCTL for taking full responsibility of my case and getting me an amazing settlement.


I can say with confidence that this team is the best in the business. . . . Dean took the time to really listen and hear me out. He assured me that he was going to move mountains because he believed in me, and he ended up doing just that. I've never met a more focused and passionate attorney in my life. If you're looking for a firm that treats its clients with the utmost respect and care, calling WCTL is a no-brainer. I wouldn't think twice about working with them again in the future.