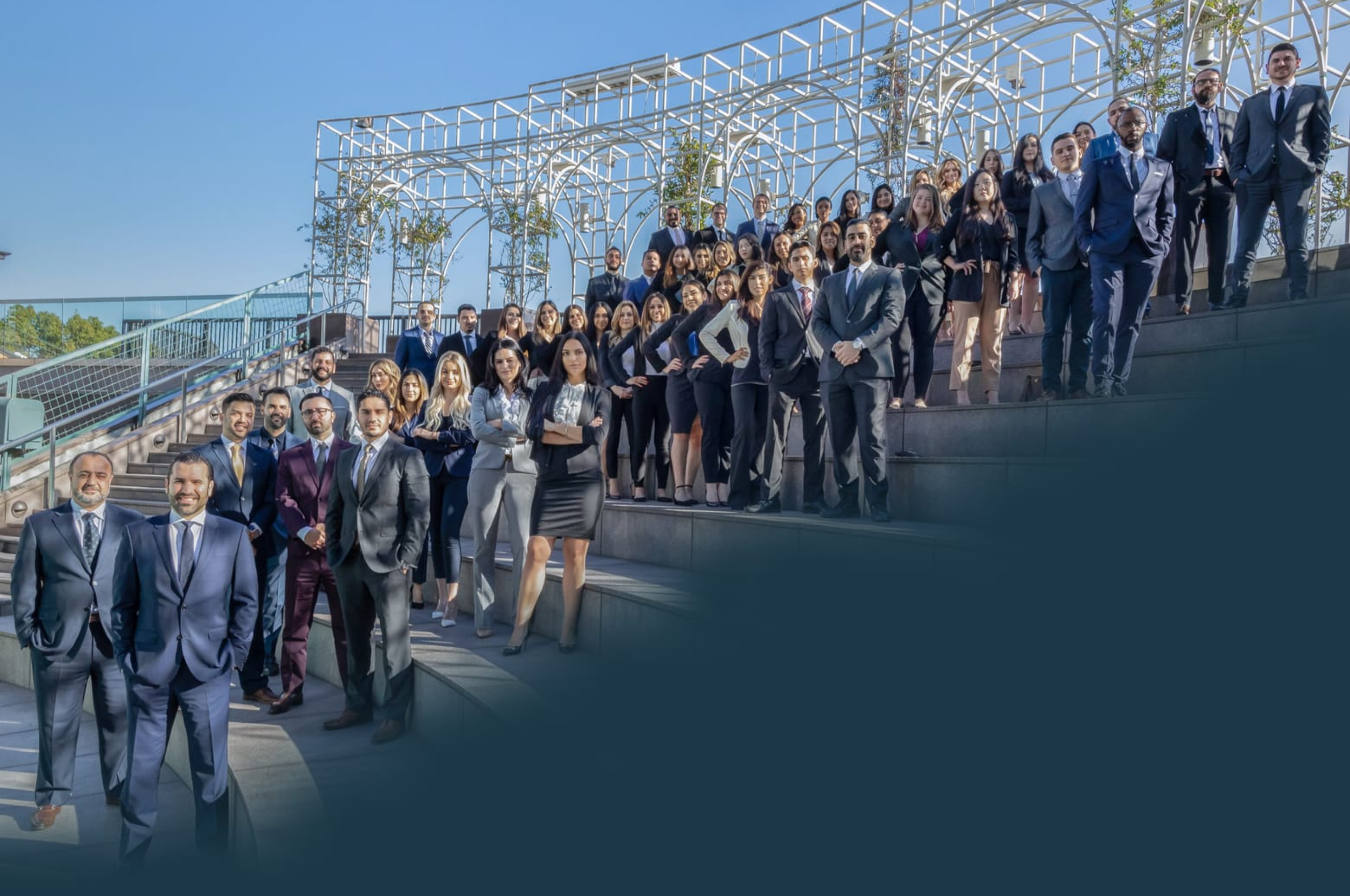 Pasadena Truck Accident Attorney
Common Causes of a Truck Accident and What You Should Do After
Pasadena
streets are filled with thousands of vehicles on a daily basis. Because of heavy traffic congestion, it is important for a truck driver to drive with extra caution, especially in a vehicle with such large blind spots. If a truck driver fails to drive carefully, then they may trigger an accident that could leave them partially or fully responsible for damages. At West Coast Trial Lawyers, we provide expert legal assistance for injured truck accident victims. Our team of
Pasadena truck accident attorneys
have won over 5,000 personal injury cases and acquired more than $1 billion in settlements for clients. Due to our accomplishments, we have been recognized as one of the top personal injury law firms in Pasadena. With over 60 years of collective legal experience, we are confident that you will be satisfied with what we have to offer. Our
Pasadena personal injury law firm
is available to contact 24/7. Call us at
(626) 412-8157
or email
[email protected]
to schedule your free consultation today.
Common Causes of Truck Accidents in Pasadena
There are various factors that may contribute to a truck accident. These include:
Speeding. Truck drivers are under strict delivery deadlines that must be met. There are many circumstances that may cause delays, such as traffic, faulty roads, accidents, or poor weather conditions. If a truck driver is experiencing a delay that causes them to fall back on their schedule, they may feel obligated to speed, which can lead to an accident.
No maintenance checks. It is important for trucks to go through a maintenance check before truck drivers start their shifts. Trucks need to meet safety requirements to ensure that there will be no chances of a breakdown or malfunction happening in the middle of a highway or road.
Lack of experience. If a truck driver has not gone through an appropriate amount of training or does not have an official commercial driver's license, they should not be operating a truck on public roads. Not only will they be putting their lives at risk, but they may also harm other drivers nearby.
Fatigue. This is one of the most common causes of a truck accident. Since truck drivers work long hours, they tend to become sleepy and tired. Furthermore, they are pressured into meeting deadlines. This makes it difficult for them to take breaks, thus resulting in sleep deprivation. If truck drivers do not get enough sleep and are fatigued, it is almost inevitable for them to fall asleep behind the wheel.
Distracted. Truck drivers may become bored after driving for several hours on the road. Eventually, they may start to use their phones to check text messages or go on the internet. Regardless, taking their eyes off the road, even for a few seconds, is dangerous.
Under the influence of drugs or alcohol. It is common for truck drivers to consume drugs or alcohol to relieve the stress of meeting deadlines or remain awake throughout their shift. However, driving under the influence is a negligent act that should not be done. Truck drivers are operating a large vehicle that could cause significant damage to other drivers nearby if not operated safely. All truck drivers have an added duty of care while behind the wheel.
Safety Tips for Driving a Truck in Pasadena
Check for poor weather conditions. It is highly suggested to check the weather before taking the truck out on a drive. This will help you get an idea of how to best prepare yourself while on the road.
Drive cautiously at night. You should take extra precautions when driving at night, such as using appropriate lighting. Also, make sure you drive slowly and check your surroundings frequently.
Maintain your speed. Do not exceed the speed limit. Since commercial trucks react more slowly to unexpected situations, it is important to maintain your speed at a safe level. You should also drive slowly when making turns or using on-ramps. Do not feel pressured by other cars behind you. Your safety is far more important.
Do not make frequent lane changes. Trucks have huge blind spots, which is why making unnecessary lane changes will increase the chances of a collision. Lane changes are only necessary when a truck driver needs to go into a different direction, but they must be done cautiously. You must always be mindful of your blind spots and pay attention to them when switching to another lane.
Make sure you are in good health. Truck drivers could be sleep deprived or fatigued while on the road. It is important to stop and take a break if health conditions continue to worsen. It is ideal to get out of your truck and take a nice walk to work out your legs. You should also get some food to keep yourself energized while on the road for several hours.
Do a maintenance check. As stated before, maintenance checks are required. You need to make sure that your truck follows safety guidelines standards. If you make a stop for a rest break, you should also take the time to check the truck to make sure it is still in good condition.
Give extra space in front of your truck. Allowing a good amount of space in front of your truck will keep you out of potential danger. Additionally, you will have more time to react to any hazards you may come across ahead. Overall, the more space you give yourself, the easier you will react to any road hazards that may appear suddenly.
Use GPS. A GPS makes it more convenient for truck drivers to know where they are headed. Furthermore, it gives information on nearby traffic conditions and directs a driver to the fastest route available.
Try to avoid driving in heavy traffic. If it is possible, try to avoid driving in traffic. Driving in heavy traffic conditions could increase your chances of getting into a truck accident. Not only that, but it can also set a truck driver behind on their schedule.
Contact Us
If you were involved in a truck accident,
West Coast Trial Lawyers
has Pasadena truck accident attorneys that are determined to get you the compensation you deserve for your losses. To schedule a free, no-obligation consultation at our Pasadena personal injury law firm, reach out to our 24/7 legal team by calling
(626) 412-8157
or emailing
[email protected]

.


They know what they're doing, very well. Not only did I not make a single phone call from the day I hired them, but I also received calls from their case managers and paralegals who want to make sure my treatment was going well. They whole team took care of me. Thank you WCTL for taking full responsibility of my case and getting me an amazing settlement.


I can say with confidence that this team is the best in the business. . . . Dean took the time to really listen and hear me out. He assured me that he was going to move mountains because he believed in me, and he ended up doing just that. I've never met a more focused and passionate attorney in my life. If you're looking for a firm that treats its clients with the utmost respect and care, calling WCTL is a no-brainer. I wouldn't think twice about working with them again in the future.