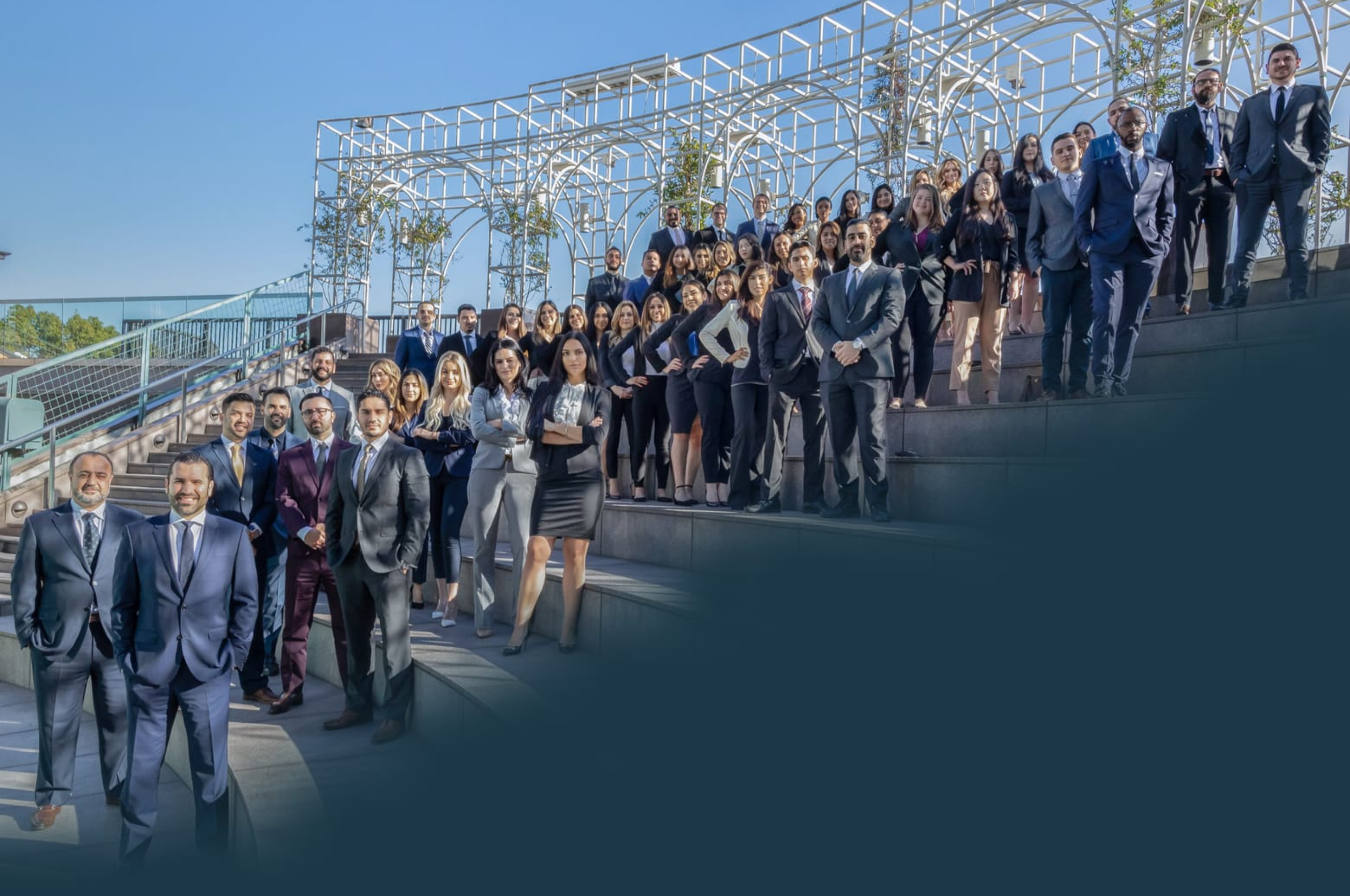 Pasadena Spinal Cord Injury Attorney
Types of Spinal Cord Injuries Victims Could Sustain in an Accident
Spinal cord injuries are caused by different types of accidents. These include, but are not limited to, car accidents, bicycle accidents, motorcycle accidents, pedestrian accidents, and truck accidents. However, what is common to all types of spinal cord injury claims is negligence. In other words, your spinal cord injury must have been caused by someone's negligence, either an individual, a group of people, an entity, or even a product manufacturer or distributor. At West Coast Trial Lawyers, our
Pasadena spinal cord injury attorneys
are always readily available to assist you with your case. Our
Pasadena personal injury law firm
has won over 5,000 cases, thus accumulating more than $1 billion in settlements for our clients. With the amount of success we have achieved in the legal field, we have been ranked as one of the top personal injury law firms in
Pasadena.
Reach out to our 24/7 legal team to schedule a free, no-obligation consultation by calling
(888) 997-3519
or emailing
[email protected]
.
Types of Spinal Cord Injuries
The spinal cord has four sections that are at risk of being damaged, as described below:
Cervical spinal cord. This section is located at the top of the spinal cord. There are seven vertebrae in the neck (C1 to C7). Symptoms of a cervical spinal cord injury include tetraplegia, paraplegia, absent feeling below the neck and shoulders, loss of control of the bladder or bowel, spasms, back or neck pain, difficulty breathing, loss of movement, and loss of sensation. Treatment for this type of spinal cord injury consists of:

Taking steroids or anti-inflammatory drugs to reduce the swelling.
Stabilizing the injured area.
Rehabilitation to help re-learn body movement.
24/7 care for the rest of their life. This is mainly for those who suffered severe cervical spinal cord injury and have no chance of fully recovering.
Thoracic spinal cord. This section is found under the cervical vertebrae. It contains twelve vertebrae (T1 to T12).

T1 to T5. This will affect the muscles, abdominal muscles, mid-back, and upper chest. These nerves support the rib cage, lungs, diaphragm, and muscles to help with breathing.
T6 to T12. This will impact the back and abdominal muscles. These nerves maintain proper balance and posture.
Additional effects of a spinal cord injury may also include loss of sensation, loss of control of the bladder or bowel, fever, back pain, and paraplegia. It is important to seek medical attention to get a proper diagnosis of your condition and a treatment plan for recovery. If your injury was not severe, you may complete self-care treatment at home. Here are some important tips to follow.
Move slowly.
Put on a back brace to help with stabilization.
Attend physical therapy sessions to regain strength.
Apply ice or heat to the affected area. Ice can be used to reduce pain and swelling. The heat will help reduce muscle spasms. Consult with your doctor on which treatment would be more beneficial for your injury.
Please note that any moderate to severe injuries may need immediate medical attention at a hospital.
Lumbar spinal cord. The lumbar spine is located right below the thoracic vertebrae and includes five vertebrae (L1 to L5). If you injure your lumbar spinal cord, you may experience loss of function around the hips and legs, loss of control of the bladder or bowel, sexual dysfunction, and paraplegia. The recovery process of a lumbar spinal cord injury depends on what nerves were affected and the severity of the impact. Usually, this type of injury is not fatal. Treatment may include going to the hospital for further analysis and diagnosis. You may also be recommended to visit a rehabilitation center to help with your recovery process.
Sacral spinal cord. This is found in the lowest area of the spinal cord. The sacral spinal cord has five bones combined together that form triangular-shaped nerves. Each of these nerves affects a different part of the body.

S1. Affect the hips and groin.
S2. Affect the back part of the thighs.
S3. Affect the buttocks.
S4 and S5. Affect the perineal area.
This type of spinal cord injury is caused by a serious fall or trauma. Loss of function in the hips and legs and lack of bladder or bowel control are common side effects. At home-remedies can be used to heal from a sacral spinal cord injury. This includes:
Applying a cold pack wrapped in a washcloth on the injured area for 10 to 20 minutes. Do this every 1 to 2 hours for 3 days.
Not sitting on hard surfaces.
Eating fruits, vegetables, beans, and whole grains for high fiber.
Drinking a lot of water.
Any serious or notable symptoms should be evaluated by a medical professional. They will determine a diagnosis and create a treatment plan that is most suitable to treat your condition.
Contact Us
If you experienced a spinal cord injury due to the negligent actions of another individual,
West Coast Trial Lawyers
has experienced Pasadena spinal cord injury attorneys that have won over 5,000 cases, which has accumulated to more than $1 billion in settlements for our clients. Due to our success with client satisfaction, we are confident that we will deliver a good outcome to your case. Contact us 24/7 by calling
(888) 997-3519
or emailing
[email protected]
to schedule a free consultation with our compassionate, caring, and knowledgeable legal team.


They know what they're doing, very well. Not only did I not make a single phone call from the day I hired them, but I also received calls from their case managers and paralegals who want to make sure my treatment was going well. They whole team took care of me. Thank you WCTL for taking full responsibility of my case and getting me an amazing settlement.


I can say with confidence that this team is the best in the business. . . . Dean took the time to really listen and hear me out. He assured me that he was going to move mountains because he believed in me, and he ended up doing just that. I've never met a more focused and passionate attorney in my life. If you're looking for a firm that treats its clients with the utmost respect and care, calling WCTL is a no-brainer. I wouldn't think twice about working with them again in the future.