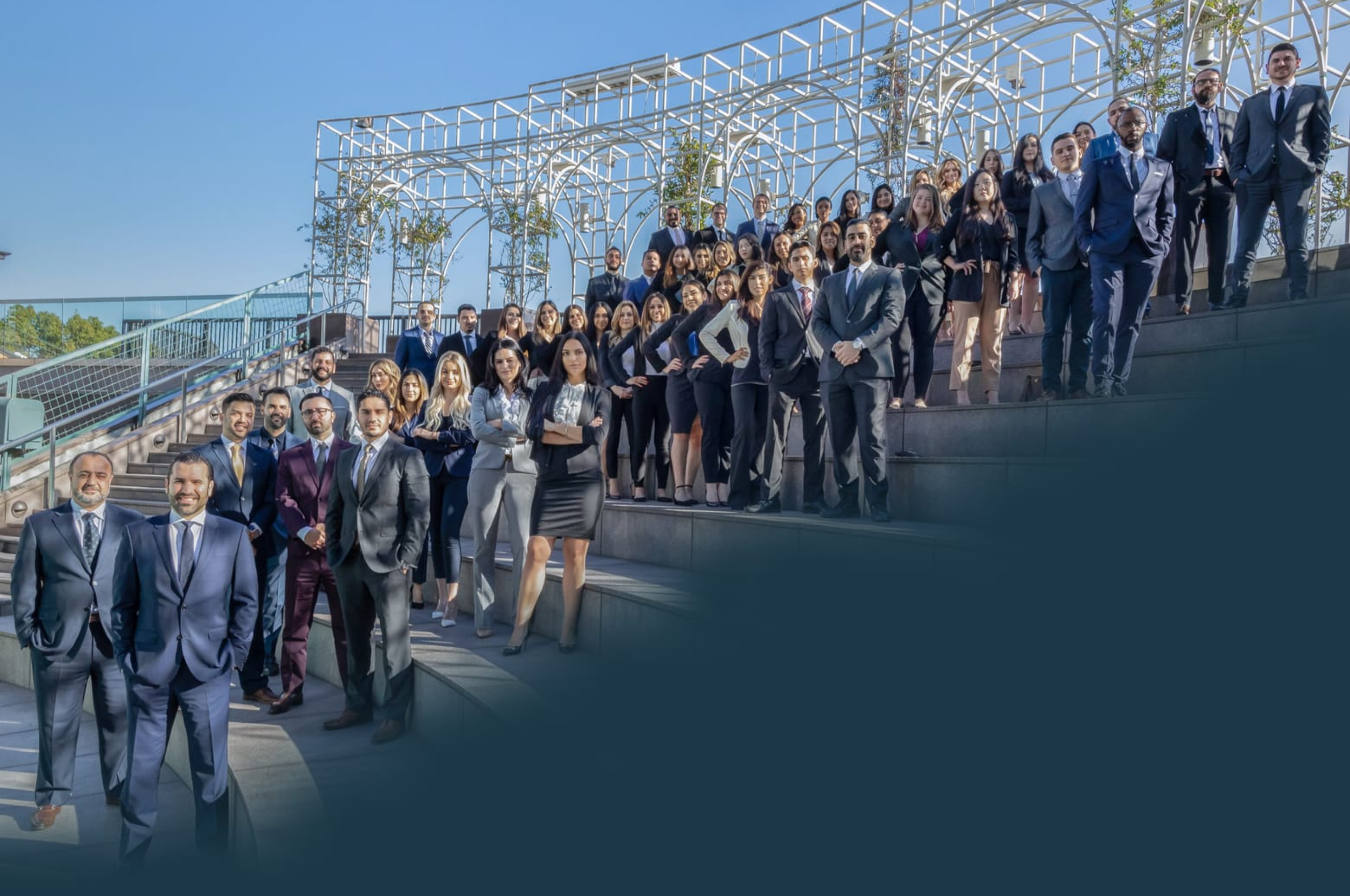 Pasadena Pedestrian Accident Lawyer
Common Causes of Pedestrian Accidents and What You Should Do After Being Involved in One
Pedestrian Injury Cases
In Pasadena, pedestrian accidents occur quite often. The most recent pedestrian accident took place in June of 2021. An elderly woman was struck by a car while crossing the street. She was later pronounced dead at the scene. Unfortunately, these circumstances are inevitable since pedestrians are left vulnerable while out on the streets. Since there is no protection to prevent any serious injuries from an accident, a pedestrian is usually left in critical condition or dead after a vehicle crashes into them. Immediate medical attention is required in most pedestrian accident cases.
Those who survive a pedestrian accident are often left with medical bills from hospital treatment, medication prescriptions, doctor visits, and/or therapy. It can be a financial burden to pay off all of these expenses, especially for those who cannot afford to. However, you may be eligible to acquire compensation to cover for economic and non-economic damages caused by the driver at-fault.
At West Coast Trial Lawyers, our Pasadena pedestrian accident attorneys are devoted to helping personal injury victims get the justice they deserve. We have won over 5,000 cases and acquired more than $1 billion in settlements for our clients. Due to our success with client satisfaction, we have been recognized as one of the top personal injury law firms in Pasadena. To schedule a free, no-obligation consultation at our Pasadena personal injury law firm, contact us today by calling (626) 412-8157 or emailing [email protected]. 
What Causes Pedestrian Accidents?
A large portion of pedestrian accidents in Pasadena are caused by reckless drivers. However, there are several other factors that may also contribute to a pedestrian accident. This includes the following:
A bicyclist or skateboarder riding on the street.
A runner or group of runners that may push a pedestrian in their way.
A group of people aggressively walking past a pedestrian.
A driver of a parked vehicle who opens their door without checking for pedestrians nearby.
A hostile dog that is unleashed and ready to attack anyone in its way.
Large vehicles, such as trucks or buses that have mirrors extending onto a sidewalk.
Children running around and bumping into a pedestrian.
What to Do After Being Involved in a Pedestrian Accident
If you were involved in a pedestrian accident in Pasadena, we recommend following these tips to secure fair compensation that will help cover for damages caused by a pedestrian accident:
Call 911. If you are suffering from an injury or notice any damages after the accident, you should contact 911 right away. The police will arrive at the scene of the accident and create an official police report. Paramedics may also be present to provide medical assistance to those who need it.
Gathering evidence. You should request a copy of the official police report. Furthermore, it would be good to include visual proof, such as photos or videos of your injuries, damages, and the location of where the accident took place. If you notice any witnesses are nearby, you should ask for consent to acquire their contact information. Witness testimonies can greatly strengthen your case.
Seek medical treatment. You should visit a physician as soon as possible to get checked out. Many symptoms do not become noticeable until days, weeks, or even months later. It is best to get examined as early as you can in case there is a serious injury that needs to be taken care of.
Do not admit fault or suggest who is at-fault. Do not talk about the accident to others. Any information you provide or statements you make can be used against you.
Do not negotiate with an insurance company on your own. Insurance companies are not on your side. They will convince you into settling for a low amount of compensation. It is highly recommended to reach out to an experienced Pasadena pedestrian accident attorney who will negotiate with the insurance company to get you the compensation you deserve.
Damages for a Pedestrian Accident
There are three types of damages that a victim may receive after being involved in a pedestrian accident. Economic damages are intended to compensate a plaintiff for losses that a dollar amount can readily be attached to. Economic damages are calculated by determining the amount of out-of-pocket losses an aggrieved individual has or will expect to incur as a result of their injuries. Examples include:
Current and future medical expenses. If the injury has left the victim in need of current and long term medical care for their recovery, then their medical bills will be covered.
Lost wages. If the accident has restricted the victim from going back to work and making money, they will start losing income. However, they can be compensated for the amount of money they have lost, along with what they will lose in the future because they had to care for injuries that were caused by the collision.
Non-economic damages are essentially intended to cover losses that are thought of as subjective and will not necessarily cover out-of-pocket losses. Non-economic damages may include compensation for:
Pain and suffering, emotional distress, and loss of enjoyment of life. The victim may experience mental anguish, fear, anxiety, depression, or anger after going through such a horrific experience. They could also suffer from post-traumatic stress disorder (PTSD). These issues may, unfortunately, cause a victim to have a hard time going to work and socializing less with friends and family. Loss of enjoyment of life and emotional distress tie into this type of situation. All of this will be compensated for because it was directly triggered by the accident.
Punitive damages is intended to punish the negligent individual who caused the accident. It is generally awarded to the victim if the defendant's behavior was overly reckless. However, it is rare for punitive damages to be awarded. There is no real set standard for calculating and awarding punitive damages. It is awarded at the court's discretion and will vary depending on the specific circumstances of a case.
Contact Us 
If you or a loved one have fallen victim to a pedestrian accident, our experienced team of Pasadena personal injury attorneys at West Coast Trial Lawyers will help you get the financial and emotional compensation you deserve.
Contact us today by calling (626) 412-8157 or emailing [email protected] to schedule a free, no-obligation consultation with our knowledgeable, caring, and compassionate legal team.


They know what they're doing, very well. Not only did I not make a single phone call from the day I hired them, but I also received calls from their case managers and paralegals who want to make sure my treatment was going well. They whole team took care of me. Thank you WCTL for taking full responsibility of my case and getting me an amazing settlement.


I can say with confidence that this team is the best in the business. . . . Dean took the time to really listen and hear me out. He assured me that he was going to move mountains because he believed in me, and he ended up doing just that. I've never met a more focused and passionate attorney in my life. If you're looking for a firm that treats its clients with the utmost respect and care, calling WCTL is a no-brainer. I wouldn't think twice about working with them again in the future.