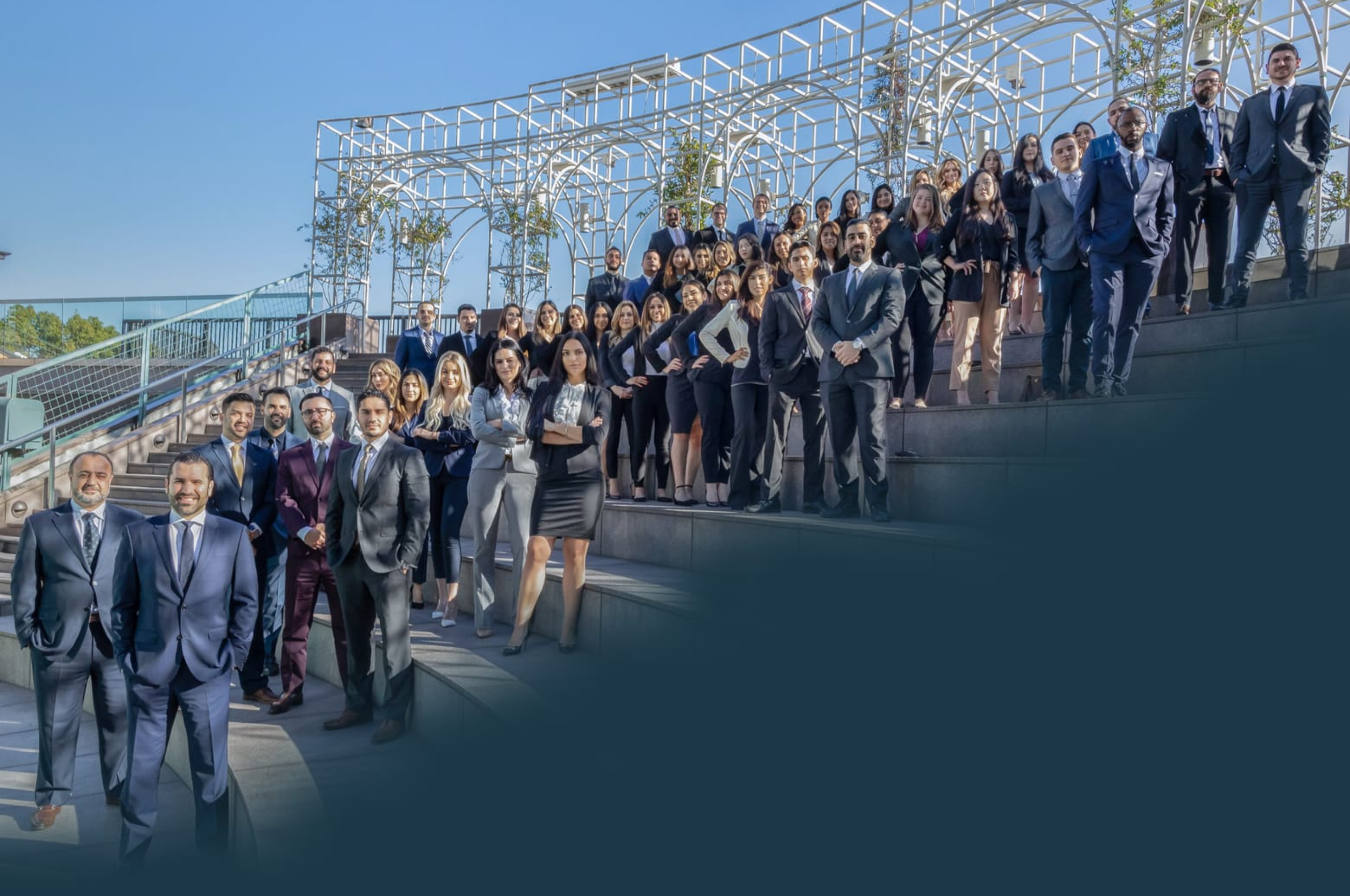 Pasadena Bus Accident Attorney
What Can Cause a Bus Accident? Who Can Be Held Accountable for Damages? Get Legal Insight From Our Experienced Pasadena Bus Accident Attorneys
Each year, nearly 63,000 bus accidents occur in the United States. It is estimated that over 14,000 people involved in these collisions suffer from serious injuries. These unfortunate statistics have become noticeably high in more densely populated cities, such as Pasadena.
Pasadena Transit has about 9  bus routes that operate within the city. Each of these routes is connected with the Metro Gold Line. With so many buses running their services every day of the week, the chances of a bus accident are high. The likelihood of a bus accident depends on various factors. In many circumstances, a bus driver may cause a collision by simply failing to pay attention to the road. Not only will they harm the passengers on the bus, but also other drivers and pedestrians nearby. Another scenario that could cause a bus accident is faulty roads that were not constructed or maintained properly. If a bus driver is attempting to navigate through a defective road, they do so at a heightened risk of harming their passengers.
If you were involved in a bus accident, you may be entitled to receive compensation for your losses. At West Coast Trial Lawyers, we have skilled Pasadena bus accident attorneys that have over 60 years of collective legal experience in handling personal injury cases. We have won more than 5,000 cases and recovered over $1 billion in settlements for our clients. Due to our achievements, we have been recognized as one of the top personal injury law firms in Pasadena.
To schedule a free, no-obligation consultation at our Pasadena personal injury law firm, reach out to our 24/7 legal team by calling (626) 412-8157 or emailing [email protected].
Common Causes of Bus Accidents in Pasadena
There are several factors that may trigger a bus accident. These include:
Speeding. Bus drivers may feel obligated to speed in order to keep up with their schedules and reach their destinations on time.
Road hazards. Some roads do not accommodate buses. This makes it difficult for the bus driver to safely navigate their way through them. Poor weather conditions may also contribute to a collision.
Defective Bus. A bus abruptly breaking down in the middle of the street can easily result in a bus accident. This depends on the level of traffic. If there is dense traffic, chances are the bus will get into a collision with another vehicle. To avoid this from happening, it is important for bus operators to always conduct routine maintenance checks to make sure each bus is in good condition before allowing the bus driver to use it. However, not all bus operators comply with regular maintenance requirements, which can subject them to liability.
Overcrowded buses. The Federal Motor Carrier Safety Administration (FMCSA) has specific weight restrictions to prevent overcrowding to occur on a bus. Bus drivers who operate a bus with a Gross Vehicle Weight Rate (GVWR) of 26,001 pounds or more must acquire a CDL. Additionally, passenger endorsements are needed if the bus is carrying 16 or more passengers, including the bus driver. If a weight restriction is exceeded, the bus driver will not be able to safely operate the bus.
Distraction. There are various factors that could cause a bus driver to become distracted. With school buses, the bus driver could become irritated by children misbehaving or making loud noises. The driver may then feel obligated to tell the children to relax and behave, thus getting distracted from paying attention to the road. Another common hazard could be cell phone usage. If the bus driver is texting and driving, it will put them at risk of colliding with another vehicle nearby.
Intoxication. Bus drivers who consume drugs or alcohol before or during their shift are displaying negligent and careless behavior. Their reckless decisions will make it difficult for them to fully pay attention to the road since their vision may become impaired. To prevent this from happening, the FMCSA has a strict requirement for bus drivers to take drug and alcohol tests. If the bus driver refuses to test or is found with either substance in their system, they will face harsh consequences for violating these safety requirements.
Who Is Liable in a Bus Accident?
It is difficult to determine who is at-fault for causing a bus accident. At-fault parties may include:
Bus driver. According to California Common Law, bus drivers are required to give the "utmost care and diligence for their safe carriage, must provide everything necessary for that purpose, and must exercise to that end a reasonable degree of skill." Their primary goal should be to provide a safe environment for passengers on the bus and any drivers nearby. Therefore, bus drivers are expected to:

Give a reasonable amount of respect and attention to passengers.
Give appropriate accommodation for disabled and elderly passengers.
Notify passengers about potential dangers that might happen when using the bus services.
Protect passengers from experiencing injuries.
Not exceed the posted speed limit.
Follow the rules of the road.

Bus manufacturer. They will be held liable for:

Design defects found in the bus.
Knowledge of defects made during the manufacturing process, but failing to mention anything about the problem.
Not including a warning label for individuals to be aware of the potential risks that may come about when using the bus.

City, Council, and State Agencies for constructing defective roads. They will be responsible for injuries if they:

Constructed faulty roads.
Left debris on the roads or highways.
Failed to provide warning signs for curves or other hazards.
Created the wrong signage for zones that were made to be used for construction.
If you believe that there is a certain party that is mostly, if not entirely, responsible for the accident, you must acquire evidence to prove your case. To gather convincing evidence, a plaintiff's bus accident attorney will provide them with legal assistance, such as strengthening their claim, negotiating with insurance companies, and obtaining maximum compensation for losses caused by the accident.
Contact Us
If you were a victim of a bus accident, West Coast Trial Lawyers has skilled Pasadena bus accident attorneys that are readily available to assist you with your case. There are no financial risks involved when using our services.
Reach out to our 24/7 legal team by calling (626) 412-8157 or emailing [email protected] to schedule a free, no-obligation consultation today.


They know what they're doing, very well. Not only did I not make a single phone call from the day I hired them, but I also received calls from their case managers and paralegals who want to make sure my treatment was going well. They whole team took care of me. Thank you WCTL for taking full responsibility of my case and getting me an amazing settlement.


I can say with confidence that this team is the best in the business. . . . Dean took the time to really listen and hear me out. He assured me that he was going to move mountains because he believed in me, and he ended up doing just that. I've never met a more focused and passionate attorney in my life. If you're looking for a firm that treats its clients with the utmost respect and care, calling WCTL is a no-brainer. I wouldn't think twice about working with them again in the future.