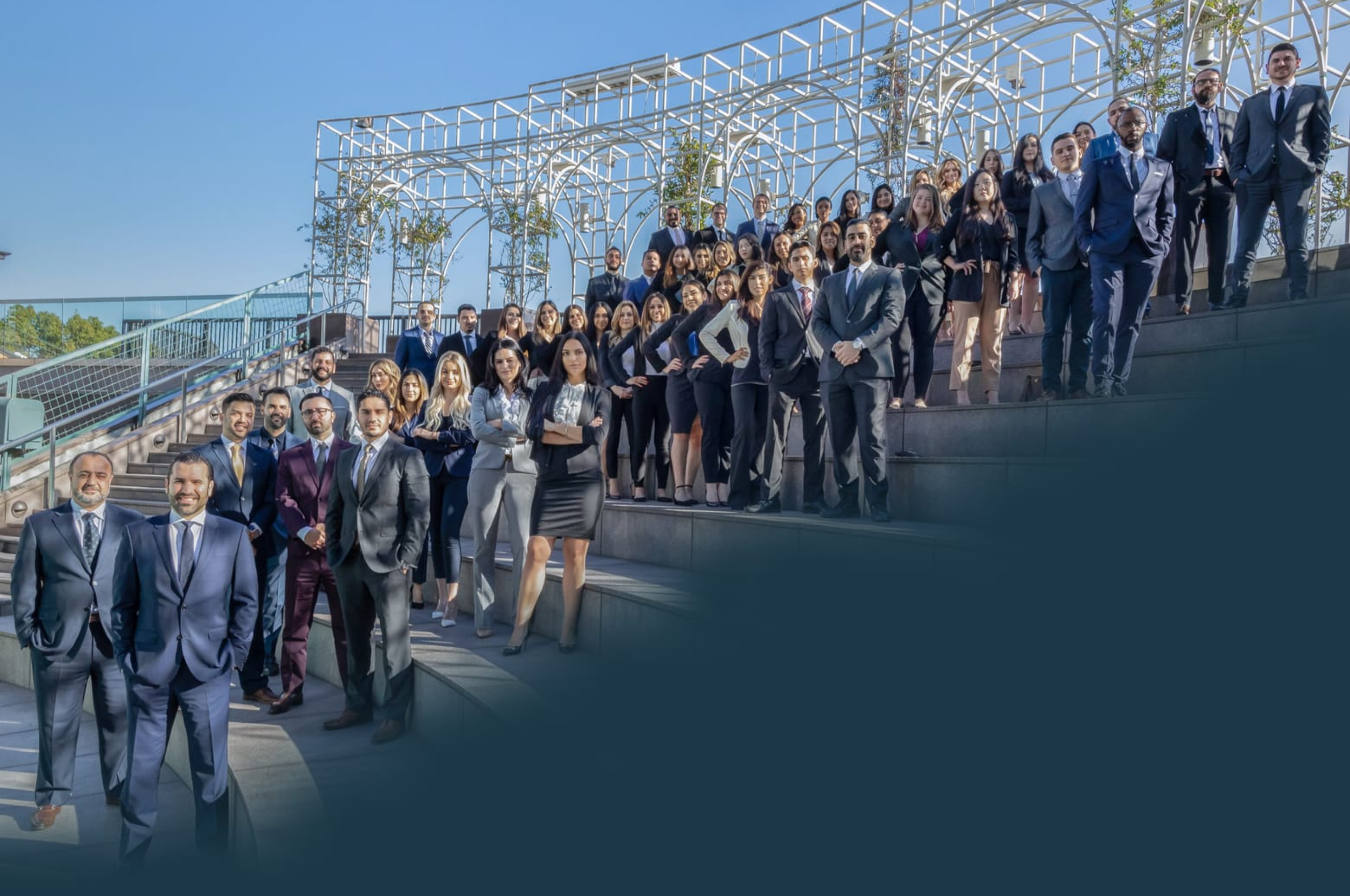 Pasadena Burn Injury Attorney
Types of Burn Injuries and How to Get It Treated
Pasadena fires throughout the years have been triggered by natural causes, defective products, vehicle accidents, plant explosions, and even house fires. If a negligent individual or a product manufacturer/distributor is at-fault for a burn injury, then they will be held responsible for the financial and emotional losses incurred, including medical expenses, property damage, lost wages, emotional distress, and pain and suffering. 
If you were a victim of a burn injury and want to file a lawsuit against the party at-fault, West Coast Trial Lawyers has Pasadena burn accident attorneys with over 60 years of collective legal experience in handling personal injury cases. We have won over 5,000 cases and recovered more than $1 billion in settlements for our clients. Due to our success with client satisfaction, we have been acknowledged as one of the top personal injury law firms in Pasadena. 
To get in touch with our Pasadena personal injury law firm, contact our 24/7 legal staff by calling 213-927-3700 or emailing [email protected]. 
Classifications of Burns
Burn classification is important because financial compensation will be partially affected by the severity of the burn. The actual location of a burn is usually taken into consideration when determining damages. 
For example, burns that are on an individual's face will almost certainly qualify for higher damages than those found on someone's lower back. Furthermore, burn classification is an important consideration because it also measures the amount of pain a person is likely to experience now and in the future, as well as the medical treatment that is and will be necessary.  
Burns are classified as:
First-degree. This primarily damages the outer layer of the skin. Typically, there is no long-term damage. Redness will be visible during the beginning stages, but will fade away after your recovery process has ended. This burn has a noticeably red appearance that is painful and dry. 
Second-degree. This causes damage to the outer layer of your skin and the layer underneath (dermis). The burn may appear bright red, swollen, and blistered.
Deep partial-thickness. The skin will change color permanently. This burn will also leave a scar on the skin. 
Third-degree. This will damage the nerve endings. The epidermis and dermis will be destroyed. The burn will also appear either white, black, yellow, or brown. 
Fourth-degree. This is classified as the deepest and most severe burn. This is a life-threatening injury that will destroy all layers of your skin, including your muscles, tendons, and bones. 
Examples of Burn Injuries 
Common scenarios of burn injuries include: 
Kitchen Accidents. There are a variety of situations that may occur when someone is using the kitchen. One could be burning your hand while using the stove to make food. Another scenario could be spilling hot liquid while making soup. 
Faulty object. Defective products can result in an explosion or a burst of flames. For example, in 2016, multiple Samsung users reported a burn injury caused by their Samsung phones exploding while in their possession. The cause of the explosion was due to a faulty battery design and manufacturing. A class action lawsuit was filed against the company, which resulted in the largest smartphone recall in history for the Samsung Note 7.
Car accidents. Car accidents are common causes of burn injuries. Collisions could cause minor or massive explosions, depending on the severity of the impact. For example, fuel trucks involved in a collision may trigger serious explosions, creating flames that may spread across the road and injure several people. 
Work environment. Restaurant workers face the most burn injury incidents. Employees are required to work with machines that heat or cook food. It is important for a restaurant employee to have experience using these types of machines. Lack of proper training and guidance can often lead to employees spilling hot liquids or solid foods all over themselves. In the case of a burn injury, injured employees do not sue their employers unless their employer was overtly negligent and the negligence directly led to the accident. Typically, an employer's insurance policy would cover for any type of injuries caused in the workplace. 
How to Treat a Burn
There are different ways to treat a burn. To find the appropriate treatment to heal your injury, the burn must first be identified as minor, moderate, or severe. Once you understand what type of burn you are suffering from, you should start treating it right away. This, of course, includes consulting with a medical professional. In the most broad sense, treatment includes, but is not limited to the following:
Creams or ointments. Application will help prevent the possible chances of an infection. Common ointments used to heal burns include Neosporin and Polysporin. 
Pain and anxiety medication. Individuals who experience an immense amount of pain may use morphine to help remain at ease. Anti-anxiety medication is also used in the recovery process. 
Water therapy. Water-based treatments, such as mist therapy, can be used to clean the wounded tissue.
IV. If you are experiencing severe burn injuries, doctors may administer intravenous (IV) fluids to prevent organ failure or dehydration. 
Tetanus shot. If you are suffering from a severe burn injury,  you will be required to get a tetanus booster vaccine.
Plastic surgery. This procedure is used in two situations. One is to make your scar less noticeable. The other is to increase the flexibility of your joints. 
Feeding tube. Severe burns may cause an individual to become malnourished. If you are dealing with this, you must get nutritional support. Doctors will insert a feeding tube through your nose, which will then make its way down to your stomach. 
Skin graft. This procedure will replace your scar tissues with your own healthy skin. This is primarily administered on victims who are suffering from deep burns. 
Bandages. For minor burn injuries, you could cover the area with a bandage or gauze. Avoid applying fluffy cotton to it. You should also make sure that it is wrapped loosely. By doing this, you will protect yourself from infection. 
Contact Us
If you or a loved one were a victim of a burn injury, West Coast Trial Lawyers has experienced Pasadena burn injury attorneys that are readily available to assist you with your case. With over 60 years of collective legal experience, we are confident that we will deliver a good outcome to your settlement. 
To schedule a free consultation at our Pasadena personal injury law firm, contact our 24/7 legal team by calling 213-927-3700 or emailing [email protected].


They know what they're doing, very well. Not only did I not make a single phone call from the day I hired them, but I also received calls from their case managers and paralegals who want to make sure my treatment was going well. They whole team took care of me. Thank you WCTL for taking full responsibility of my case and getting me an amazing settlement.


I can say with confidence that this team is the best in the business. . . . Dean took the time to really listen and hear me out. He assured me that he was going to move mountains because he believed in me, and he ended up doing just that. I've never met a more focused and passionate attorney in my life. If you're looking for a firm that treats its clients with the utmost respect and care, calling WCTL is a no-brainer. I wouldn't think twice about working with them again in the future.