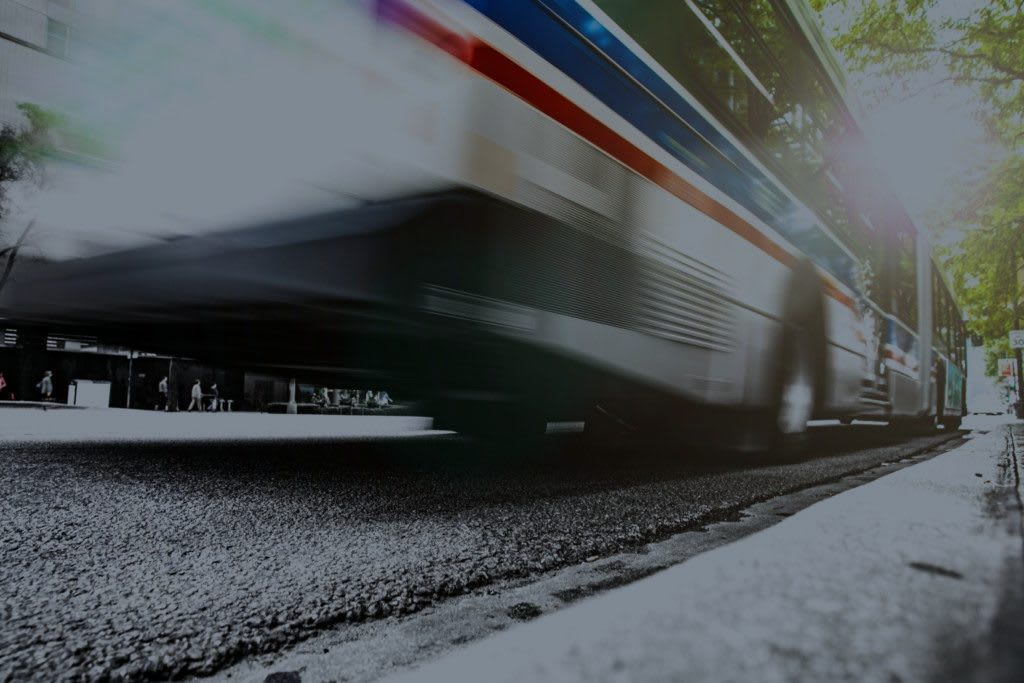 Los Angeles Bus Accident Lawyer
Get Legal Assistance From Our Personal Injury Lawyers Today
Los Angeles is a hubbub of traffic, and public transportation is meant to offer safe and reliable commutes for all passengers. However, due to a variety of causes, such as a lack of seat belts and a limited number of seats that require many passengers to stand, a bus passenger can easily suffer severe injuries in a bus accident.
There are many types of bus accident claims and they are all notoriously complex. Victims may have to deal with private entities, including bus operating companies, bus owners, insurance companies and other entities in the bus and charter industry. However, there are important steps to take after all types of bus accidents to preserve your rights.
Find out what legal options may be available to you when you contact a reputable Los Angeles bus accident lawyer at West Coast Trial Lawyers for a free consultation.
What to Do After a Los Angeles Bus Accident
After you have been injured in a bus accident in Los Angeles, you may be feeling scared, confused, and unsure of what your next step should be. The initial actions you take in the aftermath of your bus accident could have a direct impact on the outcome of your case. With that in mind, here is what to do if you have been injured in a Los Angeles bus accident:
Start off by calling 911. Emergency responders and police will arrive at the scene of the accident. You can file a police report that can later be used as evidence to support your case.
Obtain a medical evaluation. Once emergency responders have arrived at the accident scene, it is important to be evaluated accordingly. You do not want to run the risk of suffering invisible injuries that could worsen without treatment. Further, the liable party could use your lack of immediate medical care as an opportunity to escape culpability in your case.
Document the accident scene. While you are waiting for the ambulance and law-enforcement officials to arrive, if you are physically capable of doing so, attempt to document the accident scene. This might include gathering the contact information of any witnesses, taking photos of the accident, your injuries, and any property damages, exchanging contact and insurance information with any other involved parties, and taking note of any nearby businesses or homes that may have caught the accident on camera.
Contact a bus accident attorney for help. After your medical evaluation, one of your first calls should be to a bus accident attorney in Los Angeles. Some of the most valuable evidence to support your case will be time-sensitive. The sooner you get a lawyer on your case, the more likely we are to recover the evidence needed to build a powerful case against the liable party.
Once you have retained a bus accident attorney, you can get a better idea of what to expect from the bus accident claims process as a whole. If you are interested in learning more about what legal options may be available to you, do not hesitate to contact our firm to discuss your concerns in greater detail.
Can I File a Claim After a Bus Accident in Los Angeles?
A bus accident can be caused by various factors, including a bus driver or bus company's negligence, or poorly administered county regulations. Anytime an individual or group of individuals' negligence causes a bus accident, they will typically be held liable for the damages incurred.
A bus accident victim must typically file a personal injury claim to recover damages for any injuries sustained in an accident. Bus accident injuries are typically caused by someone's negligence or reckless actions. A bus company owner or operator can also be held liable for damages, whether or not they were directly negligent in causing the bus accident.
Can I File on Behalf of a Family Member Who Was Killed?
The surviving family members of someone who was killed in a bus accident may be entitled to damages on the decedent's behalf by filing a wrongful death claim.The surviving family members who can seek compensatory damages in a wrongful death claim include:
The surviving spouse 
The decedent's children 
The surviving domestic partner 
The decedent's grandchildren, if the children have already passed
Anyone entitled to the property of the decedent according to California intestate succession laws
Available damages after a wrongful death claim will include:
Burial costs
Funeral expenses
Loss of support and companionship
Financial losses the deceased would have contributed to the family
Determining Liability After a Los Angeles Bus Accident
Determining liability after a bus accident can be a complex process. In a personal injury lawsuit, the responsible parties are known as defendants. The defendants in a bus accident claim can include: 
Other drivers 
The bus driver 
The bus owner 
The bus stop owner 
The tour bus operator 
The charter bus operator 
The bus manufacturer(s)the bus part manufacturer(s)
The bus maintenance company 
The city, county, or state agencies
When it comes to bus accidents, more than one defendant may be held liable for causing an accident. It's important to recognize that even a bus accident injury victim may have some degree of blame for the accident, as well. Even so, he or she may still be entitled to file for damages. 
An injured bus accident victim can claim damages by proving that the defendant's negligence was the cause of the accident. The elements of negligence include the following:
The defendant owed the plaintiff a duty of care 
The defendant breached this duty of care through negligence 
The defendant's breach was the significant factor that caused a plaintiff's injuries
In summary, if an injured bus accident victim can prove that the defendant was negligent, the defendant will likely be responsible for paying the plaintiff's damages.
Public Transportation Accidents
A public bus can potentially be operated by a city, county, state, or other type of regional authority. A public bus accident suit involves claims against a government entity, which involves distinct legal requirements and statutes of limitation. 
If a negligent bus driver causes an accident, the victim(s) can file a claim against the government entity that operates that specific bus line.
It is important to know that any claims against the government have different deadlines. These types of claims typically must be presented to the government within six months of the accident. If a bus accident victim does not submit a claim within six months, he or she may become ineligible for damages. 
Tour Bus Accidents
California is home to various tour bus companies and the city Los Angeles is a hot spot for tourism. For these reasons,tour bus accidents. Simply put: anytime a tour bus driver acts negligently, the tour bus company can be held liable for damages. Also, the tour bus company or operator can both be held liable for the driver's negligence if the employer was negligent regarding hiring, training, or driver supervision.
Drivers who transport people have a much higher duty of care to other drivers. This is because a commercial bus operator -- and this includes a tour bus company -- is generally thought of as a common carrier. A common carrier is any business which is responsible for transporting people or goods for a profit. According to the California Civil Code, "a carrier of persons for reward must use the utmost care and diligence for their safe carriage, must provide everything necessary for that purpose, and must exercise to that end a reasonable degree of skill."
This means that a tour bus company that does not repair its buses, properly inspect their fleet, or appropriately train and supervise their drivers may be in violation of their duties as a common carrier. Failure to abide by legally mandated duties may subject a tour bus company to liability and any applicable damages.
Bus Stop Accidents
Anyone who was injured at a bus stop may be entitled to file a claim against the entity who caused the accident. A vast majority of bus stop accidents are caused by a reckless or negligent driver. However, a plaintiff needs to show that a driver was responsible. Such evidence could include proving that the offending driver was in violation of a traffic law, speeding, or driving while under the influence of drugs or alcohol.
There are instances where the actual location of a bus stop is dangerous. This could include, for example, a bus stop located in an area where people have already been injured or that is too close to the street. An aggrieved individual may have a claim against whichever government agency is responsible for planning that dangerous bus stop.
How Will CA Shared Fault Laws Impact Your Los Angeles Bus Accident Claim?
If you have concerns that sharing fault for your bus accident injuries will impact your ability to recover compensation in your case, you are not alone. Under California pure comparative negligence laws, sharing fault for your injuries or the accident in self will not borrow you from financial recovery. 
However, that does not mean your injury settlement will not be impacted. Under the law, if you share fault for your injuries, your injury settlement will reflect a shared fault deduction that correlates with your percentage of liability. Let's look at an example:
Jim was not wearing his seatbelt when he was struck by a drowsy bus driver. The judge found him 15% at fault for his injuries. When the jury awarded Jim $100,000, his award was reduced by 15%, leaving him with a final bus accident injury settlement of $85,000.
Even sharing a moderate amount of liability for your accident can have a significant impact on the amount of compensation you could collect in your case. For this reason, it is of utmost importance to get a dedicated bus accident attorney on your side. Your lawyer can ensure that liability is accurately evaluated in your case so no unwarranted fault is placed on you.
Common Bus Accident Injuries to Sue for
After a bus accident in Los Angeles, it is more common than you might think to be unsure whether you have grounds for a claim. In fact, many bus accident victims believe that their injuries are not severe enough to warrant Insurance or legal action against the liable party. 
However, it is important to remember that the type of injury you suffered will not determine whether you should be compensated. The impact your injuries have had on your life, on the other hand, will. With that in mind, there are some types of bus accident injuries seen more frequently in Los Angeles civil claims than others. Some of these could include:
Broken bones
Compound fractures
Facial injuries
Concussion
Head injuries
Neck injuries
Soft tissue injuries
Back injuries
Post-traumatic stress disorder (PTSD)
Anxiety
Depression
Traumatic brain injuries
Amputation
Spinal cord injuries
Paralysis
Third-degree burns
Abrasions, contusion, and lacerations
If you suffered another type of injury in a Los Angeles bus accident, you may still have the right to restitution for your damages. Find out what your case could be worth when you contact our office to discuss the impact of your injuries further.
What Can a Los Angeles Bus Accident Attorney Do for Me?
Handling the process of a bus accident claim on your own can be overwhelming. Trying to handle a bus accident claim on your own will almost guarantee that you will not receive full and fair compensation.
In California, claims against public entities and other government-run transportation entities must be filed within six months from the date of the accident. Claims against non-government private parties and operators can be filed within two years from the date of the accident.
Our legal team and experienced Los Angeles bus accident lawyers at West Coast Trial Lawyers are here to help you. We will handle every part of your case—from dealing with insurance companies, negotiating medical bills, handling property damage, scheduling doctor's appointments, and more.
How to Recover Maximum Compensation in Your Los Angeles Bus Accident Claim
If you hope to get the most out of your Los Angeles bus accident claim, you will need to be prepared to bring your case to court and file claims with the insurance company. Recovering maximum compensation means holding every liable party accountable for their portion of faults. 
However, dealing with the insurance company can often prove to be challenging. Insurance companies are for-profit, and will lose money by paying out on your claim. Their insurance adjusters are responsible for reducing injury settlements and denying claims wherever possible in order to protect their profit margins. The insurance company's financial interests should not be a top priority. What you have been through is. 
Your bus accident attorney in Los Angeles will assist you in dealing with the insurance company to ensure you are not taken advantage of during your greatest time of need. However, it is important to keep in mind that insurance companies are only required to pay out up to the limits of the policyholder's insurance policy. If your damages are greater than these limits, the only way to recoup your damages may be through a civil claim against the culpable party.
What Damages Can You Recover in a Bus Accident Lawsuit?
When someone else's negligence or misconduct is the cause of your bus accident injuries, you have the right to be compensated for every loss. This means your attorney will need to closely evaluate your economic and non-economic damages to ensure each is taken into account. Economic damages are financial, whereas non-economic damages describe the ways your life has been affected by the accident and your injuries. Some of the most frequently sought after types of economic and non-economic damages in a Los Angeles bus accident claim include:
Physical pain and suffering
Emotional distress
Inconvenience
Reputational damage
Loss of consortium
Loss of enjoyment of life
Loss of income
Diminished earning capacity
Medical expenses and equipment fees
Costs of ongoing healthcare
Property damages
Loss of household services
It is also possible that you could be awarded punitive damages if the court finds the defendant's actions egregious or grossly negligent. Remember, punitive damages are rarely awarded, but when they are, they could have a significant impact on the outcome of your case.
Some of these damages you may be able to recover through your insurance claim. However, whatever losses you cannot recoup through the insurance company can be sought in your Los Angeles bus accident lawsuit. Your attorney will take every loss into consideration when calculating the value of your claim.
How Long Do You Have to File Your Bus Accident Claim?
Dealing with the insurance company and bringing your case to court may not be at the top of your priority list. However, when the statute of limitations is already running, you do not have the luxury of waiting to pursue your case. If you do, you run the risk of being barred from financial recovery if the statute of limitations expires before you have an opportunity to file your claim. 
Under California law, bus accidents and other types of personal injury claims need to be filed before the two-year statute of limitations expires. If you have concerns surrounding when the statute of limitations deadline is in your case, or that the statute of limitations may be rapidly approaching, be sure to contact a bus accident attorney in Los Angeles for legal guidance and support.
Evidence Used to Support Your Right to Bus Accident Compensation
When pursuing a bus accident lawsuit in Los Angeles, the burden of proof is on your attorney. Here, we must prove liability based on a preponderance of the evidence. This means the evidence must clearly show that the defendant is more than likely responsible for causing the accident and resulting injuries. Some of the most powerful types of evidence that can be used to prove negligence in a Los Angeles bus accident claim include:
Police reports
Accident reports
Reports from accident reconstructionists
Safety inspection logs
Photos of your injuries
Photos of the accident
Video of the accident
Forensic evidence
Cell phone records
Black box information
Chemical blood alcohol test results
Medical records
Financial documents
To when your bus accident lawsuit, your lawyer will need to prove that the four elements of negligence have been met as follows:
Duty of care
Breach of duty
Causation
Damages
This means that the defendant owed you a duty of care and breached that duty of care. This breach in the duty of care must have caused you damages that have had a significant impact on your life. Your attorney will be tasked with introducing the evidence needed to show that the four elements of negligence have been met and that the liable party should be responsible for compensating you for your suffering.
Get Help From a Bus Accident Lawyer in Los Angeles Today
If you have sustained injuries as a result of a bus accident, you have the right to hold the guilty party responsible. A bus accident attorney at our firm can help you recover financial compensation for the losses you have suffered, including medical bills, property damage, lost wages, and pain and suffering from your injury.
Are you ready to get started on your case? If so, schedule your no-cost, risk-free consultation with a dedicated Los Angeles bus accident lawyer at West Coast Trial Lawyers. Fill out our online contact form or call our office at 213-927-3700 to find out what's next for your case.


They know what they're doing, very well. Not only did I not make a single phone call from the day I hired them, but I also received calls from their case managers and paralegals who want to make sure my treatment was going well. They whole team took care of me. Thank you WCTL for taking full responsibility of my case and getting me an amazing settlement.


I can say with confidence that this team is the best in the business. . . . Dean took the time to really listen and hear me out. He assured me that he was going to move mountains because he believed in me, and he ended up doing just that. I've never met a more focused and passionate attorney in my life. If you're looking for a firm that treats its clients with the utmost respect and care, calling WCTL is a no-brainer. I wouldn't think twice about working with them again in the future.