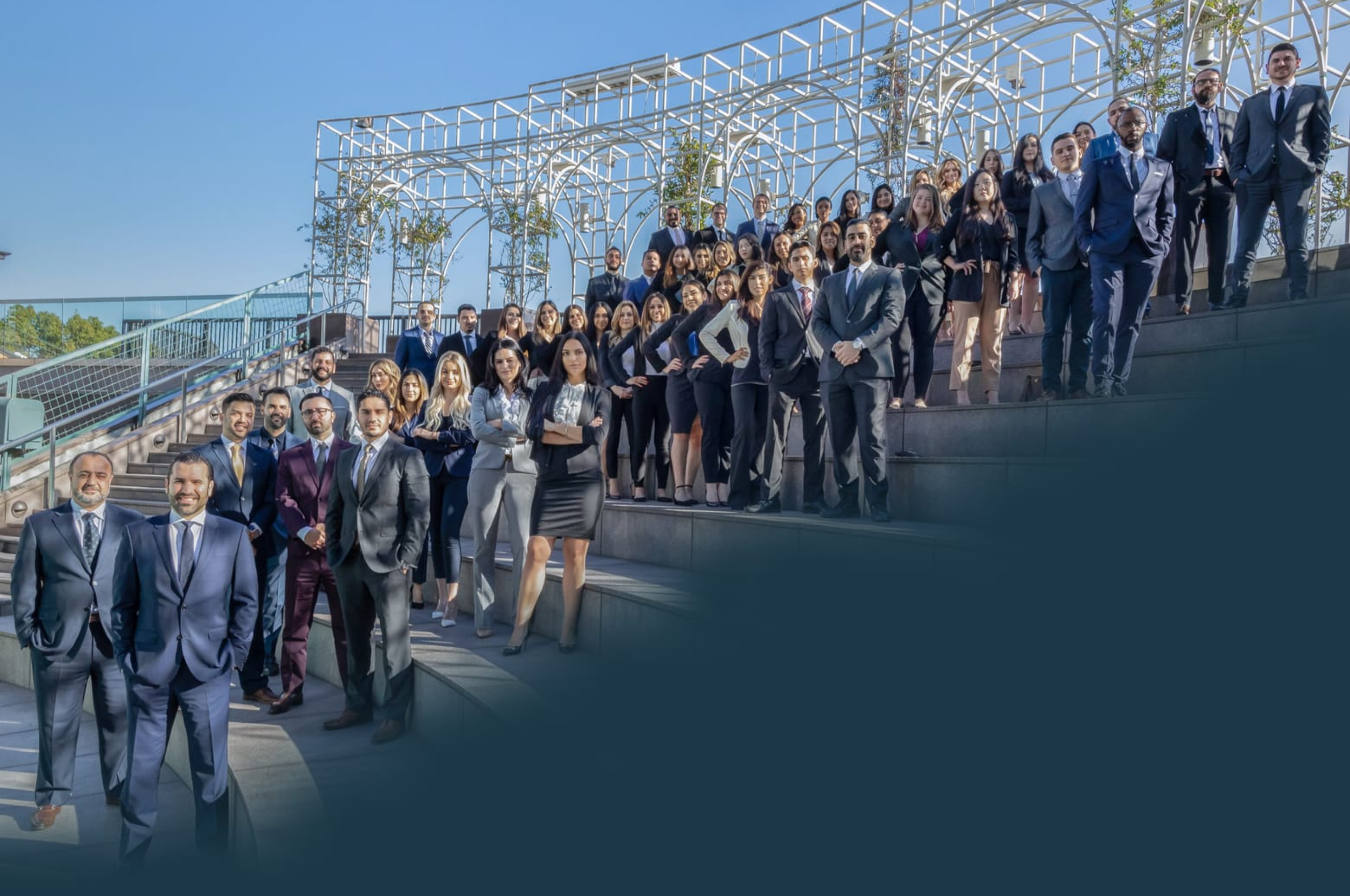 Irvine Spinal Cord Injury Attorney
Need Help Filing a Claim Against the Party At-Fault for Your Spinal Cord Injury? Contact Us Today for a Free Consultation
Spinal cord injuries are very serious and always require costly medical care. Worse, is the potential for long-term trauma, as these types of injuries will often rob a victim of opportunities to advance in their chosen career path and live a full and independent life. Paralysis victims will typically require life-long and consistent physical therapy, exercise therapy, and psychotherapy just to recover functionality and learn to deal with the social and psychological effects as a result of their spinal cord injury.
Spinal cord injuries typically fall into one of two categories. Someone with an incomplete spinal cord injury retains varying degrees of sensory or motor functioning, which means the spinal cord was not completely damaged. On the other hand, someone with a complete spinal cord injury has experienced nerve damage that is totally obstructing all signals from the brain to the body below the injury.
Victims of a spinal cord injury are encouraged to contact an attorney to help them get started on the process of filing a personal injury claim against the party at-fault for causing any injuries or damages. At West Coast Trial Lawyers, our Irvine spinal cord injury attorneys have over 60 years of collective legal experience in handling personal injury cases. With our track record of recovering more than $1 billion in settlements for our clients, we are confident that we will get you the compensation you deserve.
Please don't hesitate to contact our 24/7 legal team by calling (949) 207-9619 or emailing [email protected] to schedule a free consultation at our Irvine personal injury law firm. 
Spinal Cord Injuries and Claims
Due to the delicate nature of a spinal cord, spinal cord injuries can, unfortunately, lead to paralysis, which is the partial or complete loss of the ability to move part or most of their body. There are several types of paralysis.
Monoplegia affects one limb or region of the body. Paraplegia is caused by damage to the brain, spinal cord, or even both. To be more specific, a paraplegic suffers mobility issues from below the waist and may lose a noticeable amount of physical sensation. Diplegia affects symmetrical parts of the body, such as legs or arms. The severity of symptoms on one side of the body has the potential to vary greatly in comparison to the other. Hemiplegia affects one side of the brain and progressively worsens over time. Victims of this type of paralysis, sometimes, completely lose control and/or physical sensation in one side of the body. Quadriplegia can affect the brain or spinal cord and may result in the inability to receive or process signals. Some quadriplegics have healthy legs and arms, but may lose muscle control or become very weak.
Lawsuits for spinal cord injuries fall into two categories: those caused by negligence and those caused by faulty or defective products.
Negligence is essentially the failure of an individual to act in a reasonable way when they had a legal duty to do so. If your spinal cord injury, for example, was caused because a driver failed to obey traffic laws or was texting on the phone instead of driving safely, a personal injury lawsuit could be filed against that negligent driver.
Negligence is a wrongful act that is committed by any individual, company, or group of people that caused harm to someone else. If you wish to bring a spinal cord injury claim, you must prove that:
The defendant owed the spinal cord injury victim a duty of care.
The defendant failed to comply with their legally mandated duty of care.
The defendant's failure to comply with this duty of care was the primary reason a spinal cord victim suffered injuries.
The second type of claim a spinal cord injury victim can file is against a company that produced or sold a defective product that caused a spinal cord injury victim's losses. According to California product liability law, any entity involved in the chain of distribution — this includes product designers, manufacturers, or sellers — can be held strictly liable for injuries caused by a faulty product.
Strict liability cases typically revolve around: Defects in the design process; defects in the manufacturing process; inadequate or missing warnings about a hazard or proper instructions about how to use that product.
The victim of a spinal cord injury is required to prove:
The defendant designed, manufactured, or sold a defective product,
The product had a design, manufacturing, or failure to warn defect when it left the defendant's possession,
The plaintiff used this product in a reasonable way, and
The defective product was the significant factor that caused a spinal cord injury victim's losses.
Medical Bills
Spinal cord injury victims require treatment in the form of costly surgeries and prescription medications. Given the seriousness of these injuries, victims may be able to recover damages for:
Hospital Visits
Lost Wages
Pain and Suffering
Loss of Consortium
Rehab Center Visits
Clinical Visits
Physical Therapy
Home Health Care
Surgery
Medication
Mobility Devices
West Coast Trial Lawyers Is Here to Help
If you have suffered a spinal cord injury accident in the city of Irvine due to negligence or deliberate acts of malice, you have the right to hold the guilty party responsible for your losses. An Irvine spinal cord injury attorney at West Coast Trial Lawyers will help you recover compensation for your losses.
Call us today at (949) 207-9619 or email [email protected] to schedule a free consultation with our experienced, caring, and compassionate legal team.


They know what they're doing, very well. Not only did I not make a single phone call from the day I hired them, but I also received calls from their case managers and paralegals who want to make sure my treatment was going well. They whole team took care of me. Thank you WCTL for taking full responsibility of my case and getting me an amazing settlement.


I can say with confidence that this team is the best in the business. . . . Dean took the time to really listen and hear me out. He assured me that he was going to move mountains because he believed in me, and he ended up doing just that. I've never met a more focused and passionate attorney in my life. If you're looking for a firm that treats its clients with the utmost respect and care, calling WCTL is a no-brainer. I wouldn't think twice about working with them again in the future.