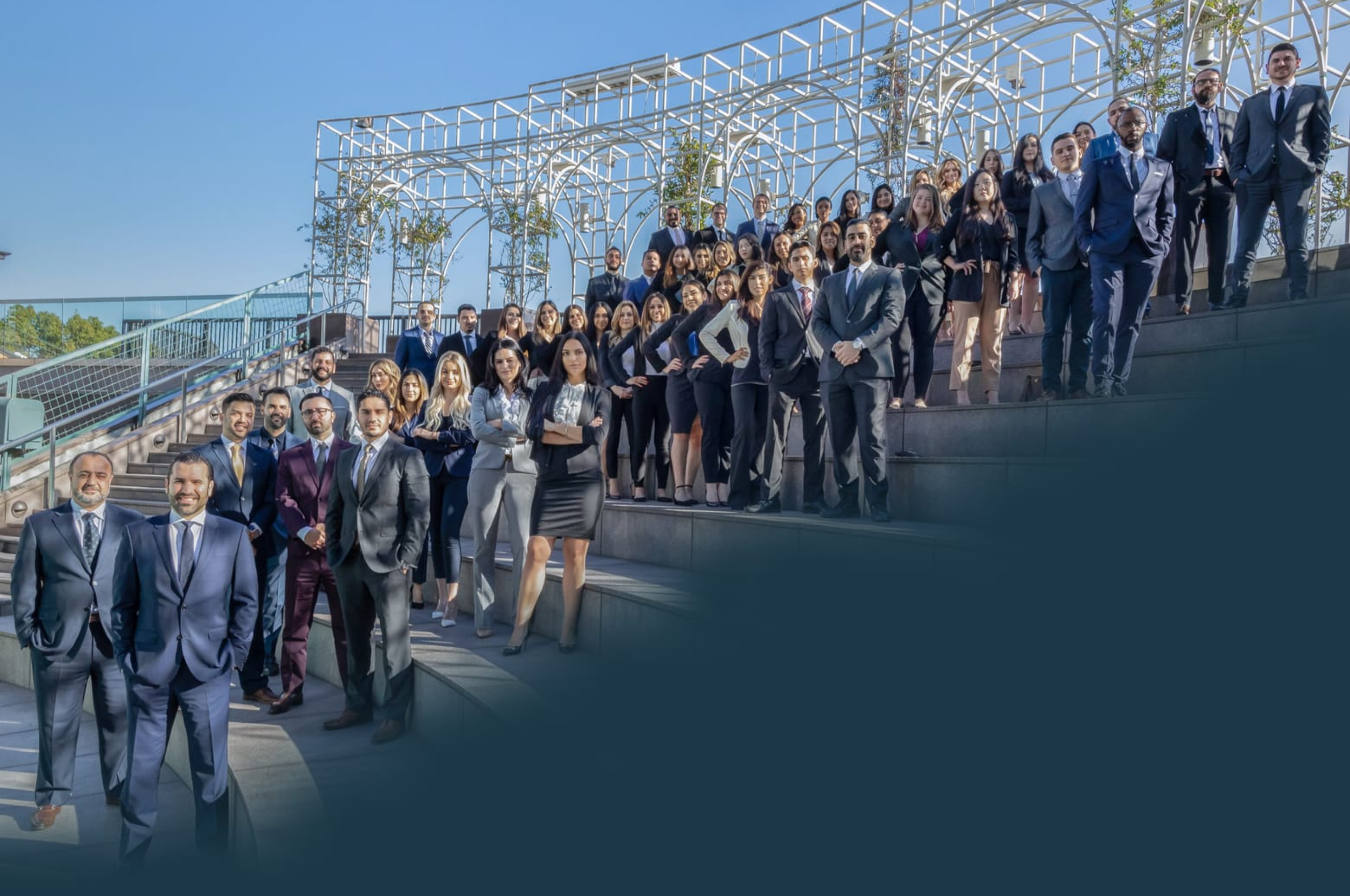 Irvine Pedestrian Accident Attorney
How Do Pedestrian Accidents Occur? Who Can Be Held Accountable for Damages?
According to a 2018 news article published by the city of Irvine, a female pedestrian, age 65, was killed after being struck by a vehicle in the Woodbridge neighborhood. The fatal incident took place in February of 2018, near Blue Lake South and Springacre.
Irvine is generally regarded as a safe and affluent city, but pedestrian accidents, such as this one, are becoming more common by the day. This is especially unfortunate because these types of accidents are mostly preventable. Some type of negligence is typically the culprit in causing the majority of all pedestrian accidents. Due to someone's negligence, a pedestrian who is struck by a vehicle will most likely suffer serious injuries, such as broken bones and paralysis, simply because the driver was not paying attention, speeding, or under the influence of drugs or alcohol.
Please know that there are options you can resort to if you were hurt in a pedestrian accident. At West Coast Trial Lawyers, our Irvine pedestrian accident attorneys have over 60 years of collective legal experience in handling personal injury cases. With our track record of winning more than 5,000 cases, we have been acknowledged as one of the top personal injury law firms in Irvine.
If you were injured due to a driver's negligence, don't hesitate to contact our 24/7 legal team by calling (949) 207-9619 or emailing [email protected] to schedule a free consultation at our Irvine personal injury law firm. 
Why Do Pedestrian Accidents Happen?
As mentioned, some form of negligence is almost always the primary cause for a pedestrian accident. What does that mean exactly? This means that someone, often a driver, behaved in a reckless manner and injured a pedestrian.
Examples of driver negligence include common behaviors, such as drunk driving, running a red light, not stopping at a crosswalk, texting and driving, or just not paying attention to the road in front of them. In short, if it can be proven that a driver was negligent in causing a pedestrian accident, he or she can be held liable for injuries and losses.
It goes without saying that because of the obvious mismatch between a multi-ton vehicle and a human being, injuries sustained as a result of a pedestrian accident are often debilitating and frequently fatal. As mentioned, most pedestrian accidents are caused by negligent drivers, but that won't always be the case. There are actually a number of circumstances that can cause a pedestrian to be injured when being knocked down to the ground.
Listed below are other common causes of pedestrian accidents in the city of Irvine:
Skateboarders on a sidewalk
Runners on a sidewalk
Distracted pedestrians
Uncontrolled or unleashed dogs
Large groups of people
Trucks or buses with large side mirrors that extend into a sidewalk
Parked cars suddenly opening their doors
Bicyclists on a sidewalk
Physical altercations
Children running around or rough-housing
It is crucial to understand that a pedestrian can also be guilty of negligence in causing their own pedestrian accident. Most people always assume that a pedestrian who suffered injuries in an accident was a completely blameless victim, struck down by a speeding vehicle. However, there are exceptions.
For example, say that a pedestrian was intoxicated and suddenly decides, because of their intoxication, to cross a street at an unmarked intersection. That pedestrian is then struck by a vehicle whose driver happened to be speeding. In this example, the pedestrian and the driver were both guilty of negligence. In other words, the pedestrian was guilty of intoxication and not walking in a safe manner, and the driver was guilty of speeding.
Determining Liability After an Irvine Pedestrian Accident
All drivers and pedestrians have a responsibility to one another: drivers must use reasonable care to avoid hitting a pedestrian and pedestrians must use reasonable care to safely cross a street. If we consider the example above, the intoxicated pedestrian failed in their duty of care by walking while intoxicated and not crossing safely at a marked crosswalk. On the other hand, the driver failed in their duty of care by speeding.
California has several right-of-way laws regulating pedestrian safety. For example, the penalty for a driver who does not yield the right-of-way to a pedestrian is at least $220 when injuries are involved. Penalties for not yielding to a blind pedestrian will necessarily be more severe: a maximum $1,000 fine or six months in prison, and sometimes both.
However, both drivers and pedestrians are required to be aware of their immediate surroundings. Following right-of-way laws may absolve a driver of criminal wrongdoing, but will not necessarily minimize his or her degree of fault. In other words, even if a pedestrian decides to walk across the street and does not use a crosswalk when a driver has a green light — such as in the example we covered above — that driver still has a duty of care to avoid hitting the jaywalker. Again, in the example we discussed above, the driver was speeding, which makes it that much more difficult to stop in time and react to a pedestrian who was where he or she wasn't supposed to be.
On the other hand, pedestrians cannot just suddenly step off the curb when a car is near, stop in the middle of an intersection, or block traffic even when they have the right-of-way.
California is a comparative negligence state. This means that even when a pedestrian was guilty of some form of negligence in causing their own pedestrian accident, they may still be entitled to some form of compensation. Compensation, however, will be reduced depending on how much negligence they contributed.
To use the above example one more time, if that pedestrian was not intoxicated when the accident occurred, he or she would almost certainly be entitled to much higher compensation. But because they were intoxicated, their damages will be significantly reduced.
West Coast Trial Lawyers Is Here to Help
If you have sustained injuries in a pedestrian accident as a result of someone's negligence or deliberate acts of malice, you have the right to hold the guilty party responsible for your losses. An Irvine pedestrian accident attorney at West Coast Trial Lawyers can help you recover compensation for the losses you have suffered.
Contact our 24/7 legal team by calling (949) 207-9619 or emailing [email protected] to schedule a free consultation at our Irvine personal injury law firm.


They know what they're doing, very well. Not only did I not make a single phone call from the day I hired them, but I also received calls from their case managers and paralegals who want to make sure my treatment was going well. They whole team took care of me. Thank you WCTL for taking full responsibility of my case and getting me an amazing settlement.


I can say with confidence that this team is the best in the business. . . . Dean took the time to really listen and hear me out. He assured me that he was going to move mountains because he believed in me, and he ended up doing just that. I've never met a more focused and passionate attorney in my life. If you're looking for a firm that treats its clients with the utmost respect and care, calling WCTL is a no-brainer. I wouldn't think twice about working with them again in the future.