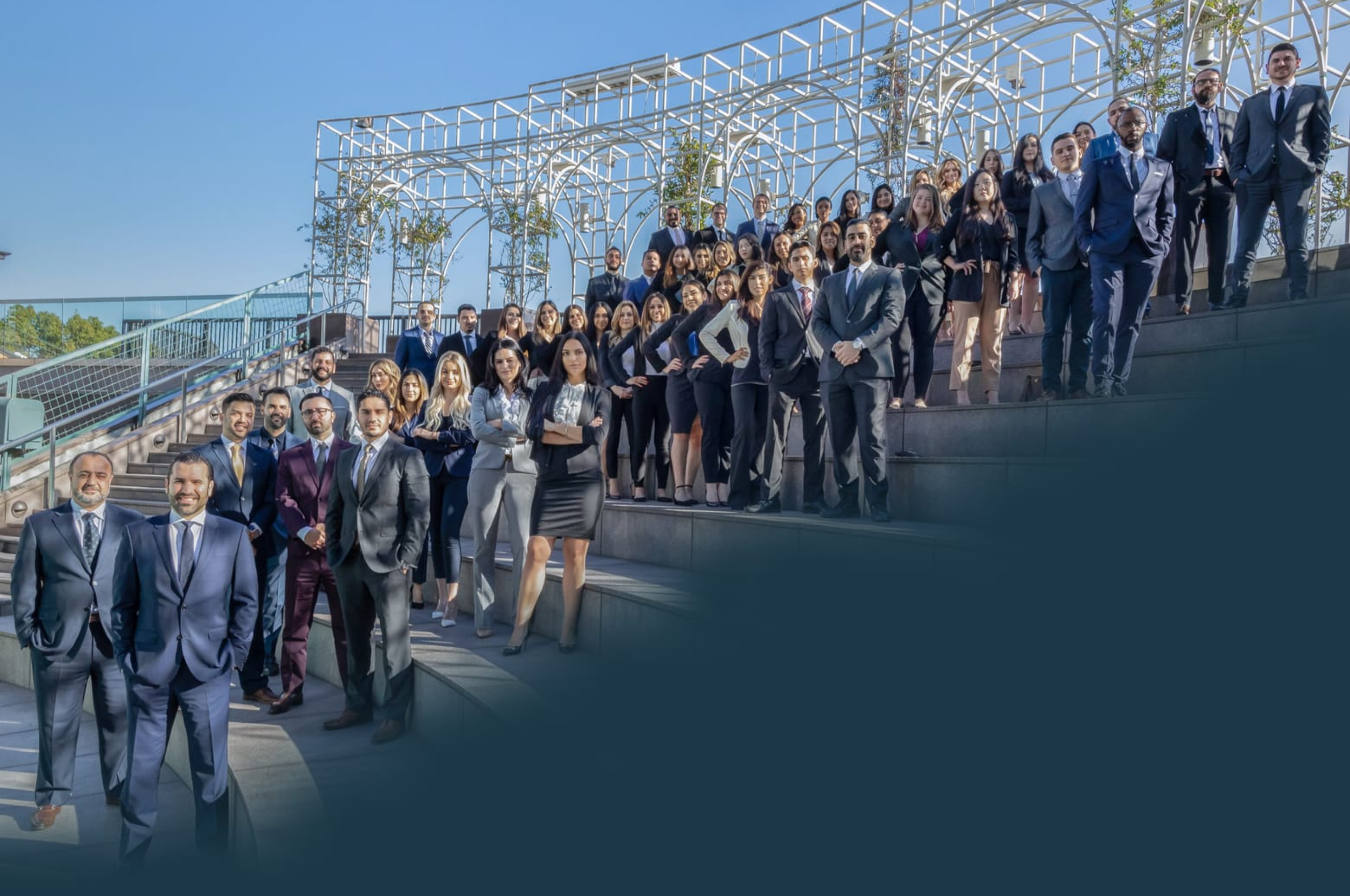 Irvine Motorcycle Accident Attorney
Get Legal Insight From Our Experienced Irvine Motorcycle Accident Attorneys on How to Prove Liability in a Personal Injury Case
Whether you were driving home from downtown
Irvine
to Newport Beach or enjoying a ride along PCH with a friend, a motorcycle accident can drastically change your life. Even while riding safely and using proper safety equipment, motorcycle accident victims require medical care and rehabilitation services for an extended period of time, and possibly the rest of their lives. Medical costs associated with treating motorcycle injuries can be extreme, which can cause the victim stress and anxiety due to financial burdens. If you have suffered motorcycle accident injuries in the city of Irvine because of someone's negligence, you may be entitled to compensation for your medical bills, lost wages, pain, and suffering, and more. At West Coast Trial Lawyers, our experienced
Irvine motorcycle accident attorneys
have won over 5,000 cases and recovered more than $1 billion in settlements for our clients. With our impressive track record, we have been ranked as one of the top personal injury law firms in Irvine. Please don't hesitate to contact our 24/7 legal team by calling
(949) 207-9619
or emailing
[email protected]
to schedule a free consultation at our
Irvine personal injury law firm.
Can I Sue if I Was Hurt in a Motorcycle Accident?
Absolutely,
but you must file a personal injury claim in order to recover compensation. It is a good idea to discuss the circumstances of your motorcycle accident with an Irvine motorcycle accident attorney before speaking with the other driver's insurance provider. It may seem hard to believe, but auto insurance companies do not have your best interests in mind and they are not on your side. These companies want to settle your claim for as little as possible and will pressure you into doing so. A motorcycle accident attorney at West Coast Trial Lawyers is here to discuss your accident and can let you know whether or not you are entitled to economic and non-economic damages.
Proving Liability After a Motorcycle Accident
This is perhaps the most crucial consideration for anyone who is thinking of filing a personal injury claim after being injured in a motorcycle accident. When it comes to determining liability, the negligent party who caused injuries to a motorcycle rider will usually be held liable for their damages. However, and this is very important, in order to recover damages, an injured motorcyclist must prove that the driver who caused their injuries was
negligent
. What does that mean? It means proving that the driver owed you, the motorcyclist, a
duty of care
, failed in their duty of care through negligence, and that the negligence was the primary factor that caused your damages. What is a duty of care? In short, all drivers have a responsibility to follow traffic laws and watch out for motorcyclists. A driver may violate this duty of care by speeding, not paying attention to the road, texting, or driving recklessly. All of these examples are forms of negligence, which can subject a driver to liability.
What if My Motorcycle Malfunctions?
Some motorcycle accidents are not caused by driver negligence, but by defective motorcycles or motorcycle parts. California's
product liability law
states that any businesses that design, manufacture, or sell a defective motorcycle or motorcycle parts can be held responsible for causing accidents. In these types of claims, known as
strict liability claims
, a motorcycle defect case can be imposed for manufacturing defects, design defects, failure to warn a user of defects, or potential hazards. An injured motorcyclist who wants to recover damages in this type of claim must show that:
The defendant designed, manufactured, distributed and/or sold a defective motorcycle.
The motorcycle was defective when it left the defendant's possession.
The motorcyclist used the motorcycle in a reasonable way.
The motorcyclist suffered injuries because of the defective motorcycle.
Let's consider an example: Use your imagination and pretend that Thomas took all the necessary motorcycle classes. He obtained his license and put in extra hours practicing around the block before going out for an extended ride. Thomas finally feels confident in his riding abilities and hits the freeway. It is late at night and there is not much traffic and Thomas does not have to worry about other vehicles. He is also wearing safety gear and is following all traffic laws. Thomas is thoroughly enjoying himself when the gas tank explodes. Fortunately, he is not hurt by the actual explosion, however, it did throw off his balance. This led to his body slamming into a light post. As a result of this unexpected malfunction, Thomas suffered severe injuries, including broken bones and spinal cord injury. Let's consider the circumstances. Thomas was riding cautiously. However, he was still severely injured. Thomas was entitled to a safe product, which is a reasonable expectation. In this case, the motorcycle manufacturer will be held responsible for his losses, including the damage to his motorcycle and much more.
Damages After an Irvine Motorcycle Accident
Damages after a motorcycle accident are intended to cover financial losses and physical harm that was caused by a motorcycle accident. Settlement amounts will vary depending on the circumstances. It is also important to understand that California is a
comparative negligence state
, which means that an injured motorcyclist can be found partially at-fault and still qualify for some compensation. Naturally, the more negligence a motorcyclist contributed towards causing an accident, the more compensation will be reduced.
However, for the most part, an injured motorcyclist is entitled to recover damages for:
Emotional Distress
Lost Wages
Property Loss
Medical Bills
Loss of Consortium
Physical/Occupational therapy
Medication and Medical Supplies
Lost Earning Capacity
Disfigurement or Loss of Limb
Scarring
West Coast Trial Lawyers Is Here to Help
If you have sustained injuries in a motorcycle accident as a result of someone's negligence or deliberate acts of malice, you have the right to hold the guilty party responsible for your losses. An Irvine motorcycle accident attorney at
West Coast Trial Lawyers
can help recover compensation for the losses you have suffered. Contact our 24/7 legal team today by calling
(949) 207-9619
or emailing
[email protected]
to schedule a free consultation at our Irvine personal injury law firm.


They know what they're doing, very well. Not only did I not make a single phone call from the day I hired them, but I also received calls from their case managers and paralegals who want to make sure my treatment was going well. They whole team took care of me. Thank you WCTL for taking full responsibility of my case and getting me an amazing settlement.


I can say with confidence that this team is the best in the business. . . . Dean took the time to really listen and hear me out. He assured me that he was going to move mountains because he believed in me, and he ended up doing just that. I've never met a more focused and passionate attorney in my life. If you're looking for a firm that treats its clients with the utmost respect and care, calling WCTL is a no-brainer. I wouldn't think twice about working with them again in the future.