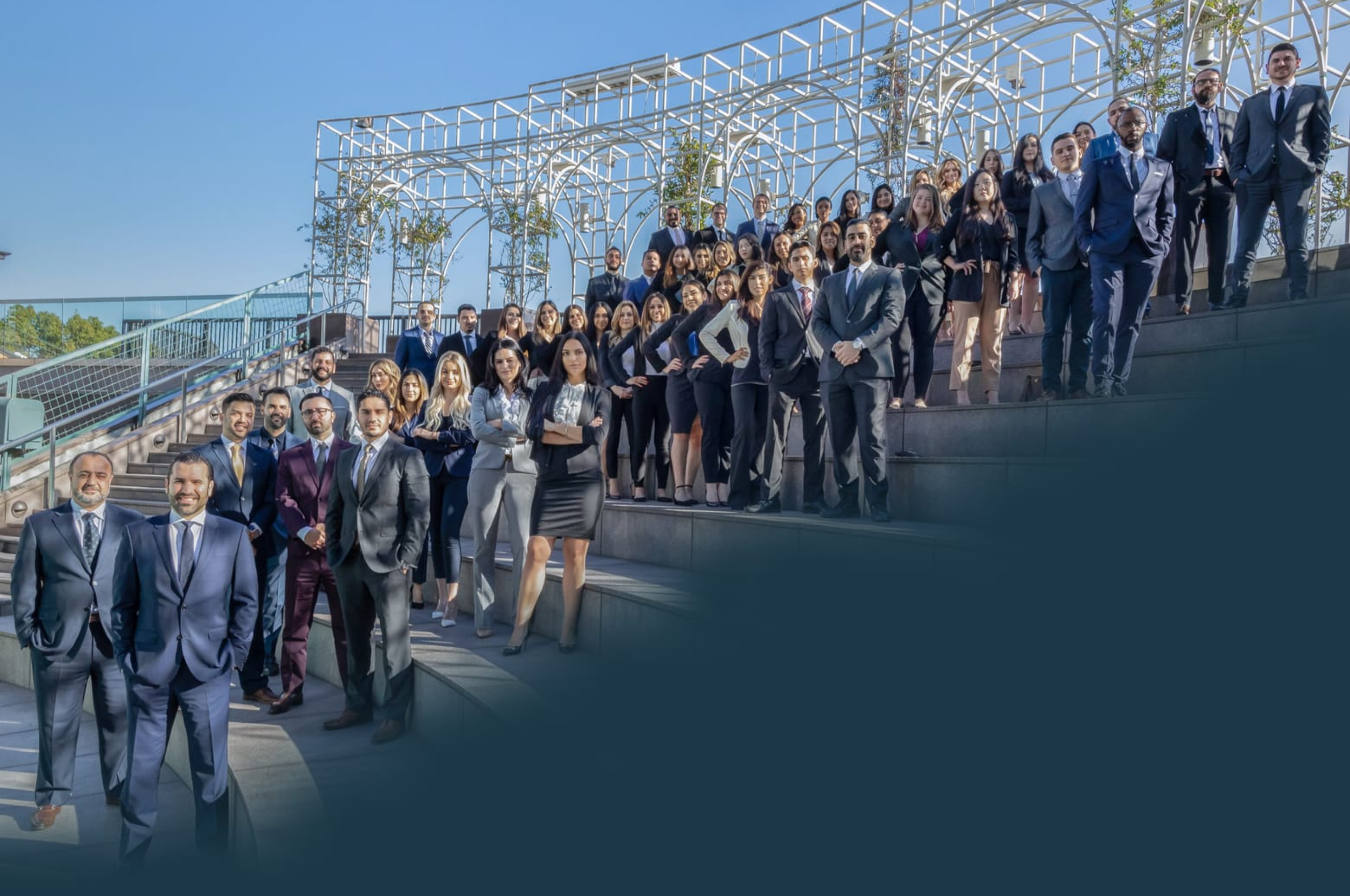 Irvine Brain Injury Attorney
Need Help Building Up Your Brain Injury Claim to Get the Compensation You Deserve? Contact Our Expert Irvine Brain Injury Attorneys for Legal Assistance
It has been estimated that approximately 2 percent of Americans are currently in need of lifelong help just to complete daily tasks after enduring a serious brain injury. To put it in more relatable terms, that percentage translates into 5.3 million people. Unfortunately, a majority of traumatic brain injury (TBI) victims no longer have control over their lives and will not be able to enjoy the simple pleasures most of us take for granted.
The brain is perhaps the most unique and complex organ in the human body. We still do not fully understand it. One thing is certain, once brain cells have been damaged by trauma, they will stay that way for the duration of a victim's life.
These types of injuries are always delicate and can be caused by many different circumstances. Listed below are just five of the most common causes of a TBI:
Car Accidents. Perhaps the most common reason for a TBI. Any type of accident that involves cars, motorcycles, bicyclists, or pedestrians can result in a TBI.
Sports Injuries. Serious concussions and brain injuries are common in extreme and high impact sports, such as football and hockey.
Falls. TBIs that occur from falls are mostly seen in young children and the elderly. Common factors of a slip and fall accident include wet floors, damaged stairs, defective pavements, snow, and ice.
Explosive Blasts. Explosive blasts are one of the reasons why many active-duty military personnel suffer serious brain injuries. Research suggests that the pressure waves passing through a victim's brain has the potential to significantly disrupt healthy brain functioning.
Violence. Assault, domestic violence, child abuse, and gunshots are all common causes of serious brain injury.
If you have suffered a TBI in the city of Irvine due to someone's negligence, you may be entitled to receive compensation for your losses. At West Coast Trial Lawyers, our Irvine brain injury attorneys have over 60 years of collective legal experience in handling personal injury cases. With our track record of recovering more than $1 billion in settlements for our clients, we are confident that we will deliver a good outcome to your case.
To schedule a free, no-obligation consultation at our Irvine personal injury law firm, contact our 24/7 legal team by calling (949) 207-9619 or emailing [email protected].
Steps to Take if Severe Head Trauma Occurs
In the event that a loved one has suffered a head injury, you must be very careful. These injuries are delicate. If you suspect a TBI, the best course of action is to call 911 and request immediate assistance. However, there are important steps you can take at the moment to help an injured individual:
Do not move an injured person. You should make sure that the injured person is lying down with their head and shoulders at a slight elevation. Remember, do not move them, unless it is absolutely necessary for you to.
Stop the bleeding. If you have a piece of sterile gauze or a clean cloth, use it to apply firm pressure on the wound. Do not apply direct pressure to the wound if you have reason to suspect the individual may have a skull fracture.
Monitor breathing and alertness. Keep a close eye on their breathing and level of alertness. Administer CPR if a person no longer shows signs of breathing, coughing, or movement.
Minimize choking risk. When an individual is vomiting, you must cautiously roll their head, neck, and body on their side to prevent them from choking.
Filing a Brain Injury Claim
If you suffered a TBI as a result of someone's negligence or deliberate acts, you have the right to hold that party accountable and recover compensation for your injuries and losses. There are essentially two types of lawsuits involving brain injuries, depending on the circumstances of the injury: those caused by negligence and those caused by faulty products.
What is negligence? Negligence is an individual's failure to act reasonably when he or she has a legal duty of care to do so. Negligent acts can be committed by just about anyone, including individuals, companies, or groups of people. However, injuries or property loss must be caused as a result of a negligent action.
If you suffered a brain injury as a result of someone's negligent acts and you want to pursue a brain injury claim, you must prove that the defendant owed you a duty of care, acted in a way that violated this duty of care, and the violation of their duty of care caused your brain injury.
For example, if a driver was drunk and crashed into you, causing you to suffer a brain injury, that person would be guilty of negligence and would be liable to you for your injuries.
What are product liability claims? These claims have nothing to do with negligent acts. Product liability claims are brought against companies who are guilty of producing or selling a defective product that harms the buyer.
These types of cases revolve around defects in the design and manufacturing process, along with having inadequate warnings about hazards or insufficient instructions about how to properly use a product.
For example, Adrian purchases a defective bicycle helmet and drives back home. Once he arrives, he heads over to his bicycle and places the helmet on his head. He takes the bicycle out of the garage and begins to ride it around his neighborhood. While Adrian is going down the street, he notices a dog walker ahead and attempts to divert to another sidewalk, however, he loses control during the process and aggressively falls on the ground. Adrian's defective helmet was not able to withstand the impact and came apart, thus causing him to endure forceful impact to the head. Adrian is in an excruciating amount of pain and is rushed to the ER where he is given a brain injury diagnosis.
A brain injury victim who wants to bring a product liability lawsuit for a defective helmet must show that:
The defendant designed, manufactured, and/or sold a faulty helmet
The helmet had a design, manufacturing, or warning defect when it left the defendant's possession
The plaintiff used the helmet reasonably
The defect in the helmet caused a brain injury
West Coast Trial Lawyers Is Always Here to Help
If you have sustained a brain injury as a result of someone's negligence or deliberate acts of malice, you have the right to hold the guilty party responsible for your losses. An Irvine brain injury attorney at West Coast Trial Lawyers can help you acquire compensation for your losses.
Call us today at (949) 207-9619 or email [email protected] to schedule a free consultation with our experienced, caring, and compassionate legal team.


They know what they're doing, very well. Not only did I not make a single phone call from the day I hired them, but I also received calls from their case managers and paralegals who want to make sure my treatment was going well. They whole team took care of me. Thank you WCTL for taking full responsibility of my case and getting me an amazing settlement.


I can say with confidence that this team is the best in the business. . . . Dean took the time to really listen and hear me out. He assured me that he was going to move mountains because he believed in me, and he ended up doing just that. I've never met a more focused and passionate attorney in my life. If you're looking for a firm that treats its clients with the utmost respect and care, calling WCTL is a no-brainer. I wouldn't think twice about working with them again in the future.